'You are not defined by your hair' is not a slogan you'd expect to hear from a brand famed for hair styling products, but GHD's latest campaign aims to help women with breast cancer build their confidence after hair loss.
GHD has teamed up with Breast Cancer Now to create a series of tutorials for women recovering from treatment-related hair loss.
Helen Weller, 34, from London, was diagnosed with breast cancer in 2014. She explained why being involved in the campaign was so important to her.
"I know that people who are not ill think that we wouldn't want to bother, that we are too ill to think about looking and feeling good," she said.
"But no matter how ill you get, you just want to look 'normal', to say I can look good, even when everything inside is falling apart."
The tutorials, which are available to view on ghd.com cover how to wear a headscarf, 'hack' a shop-bought wig, style regrowth and draw on eyebrows.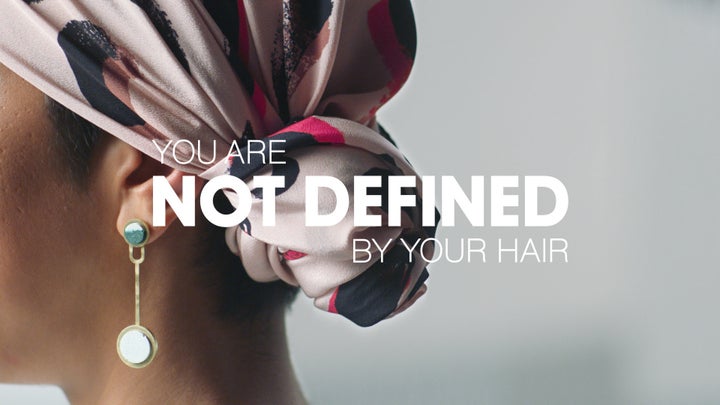 Wigs
GHD UK ambassador, Zoe Irwin advises: "Often the hair that we lust after like Beyonce's new curl or Jessie J's crop cut is all wigs, so don't be scared of wigs.
"Synthetic wigs are a great starting point and are used a lot as the price point is so fantastic. However, you need to get rid of the synthetic reflection and shine; use some dry shampoo or eye shadow to give a natural looking root and around the hairline."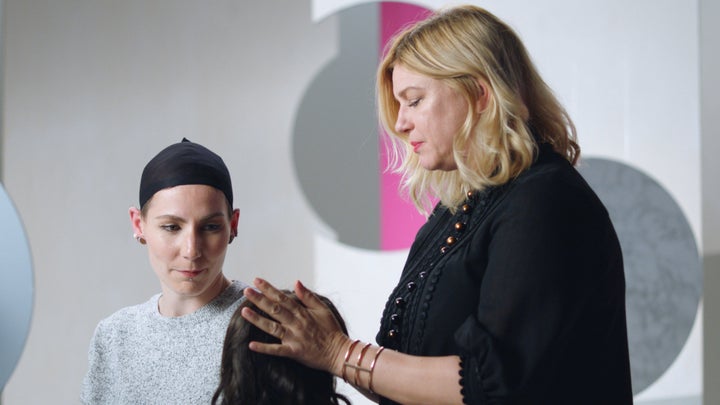 Weller's latest mammogram has shown as all clear, although she's still on a treatment regime including taking the drug Tamoxifen.
"I never wanted to have short hair, let alone no hair," said Weller.
"I tried to hold onto my hair as much as possible during treatment, but I started to lose my hair after my second round of chemotherapy.
"Eventually I asked my friend to shave my hair all off. I was sat in front of the mirror and had a lump in my throat and shed a tear.
"I didn't care as much about makeup but I really cared about my hair. I've learnt a lot about wigs and styling from being part of this tutorial. Having your wig cut and styled at the hairdressers is apparently a 'thing'; I wish I'd known!"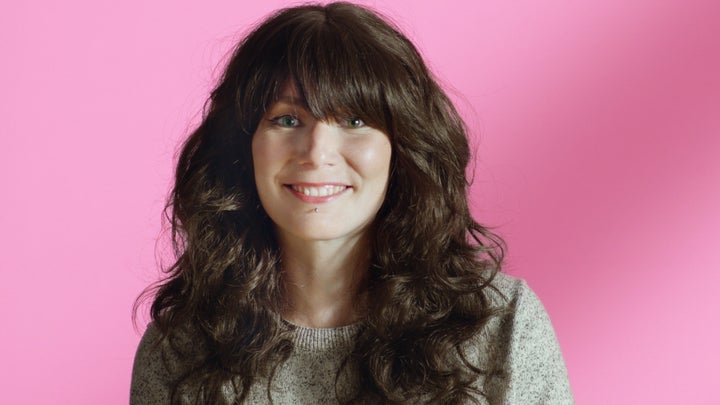 Fashion editor Lily Russo advises: "See a scarf like another accessory and work the rest of your wardrobe around it. The best thing you can do is embrace it and actually make a fashion statement with it – owning the look."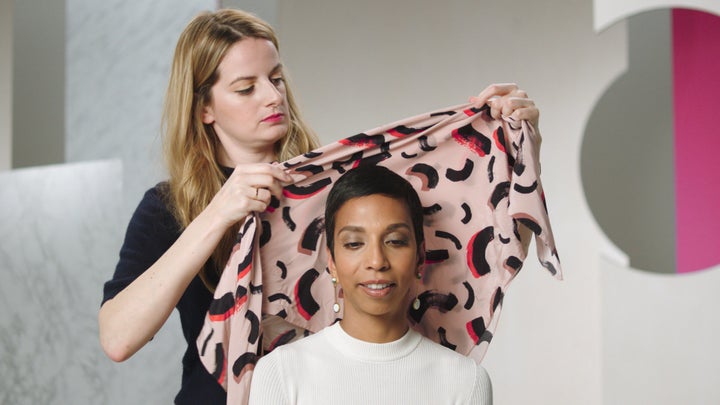 Indira Jayasuriya, 39, from Kent, is living with secondary breast cancer, for which there is no cure.
"When I was first diagnosed with breast cancer, my main concern was the loss of my hair - I wept inconsolably when my hair fell out in the shower," she said.
"Now, whilst I'm still being treated for secondary breast cancer, I'm getting on with my life and I'm loving being a mum to my two gorgeous children. But appearance is something I've definitely struggled with over the years.
"I'm delighted to be part of this tutorial with ghd – I just couldn't get on with wigs so learning more about head scarves has been fantastic. I hope that the videos provide support to others affected by breast cancer and need some words of beauty wisdom during or after treatment."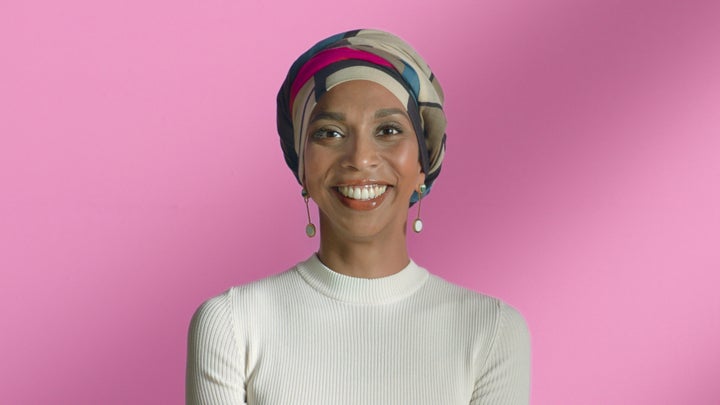 Makeup
Beauty editor Sophie Beresiner advises: "One of the hardest things for me was losing my lashes and brows, you don't realise how much expression and definition they are responsible for until they're gone.
"If you have no brows left at all you will want to recreate fine hair-like pencil flicks and go over the top with a bit of powder or shadow to set into your skin."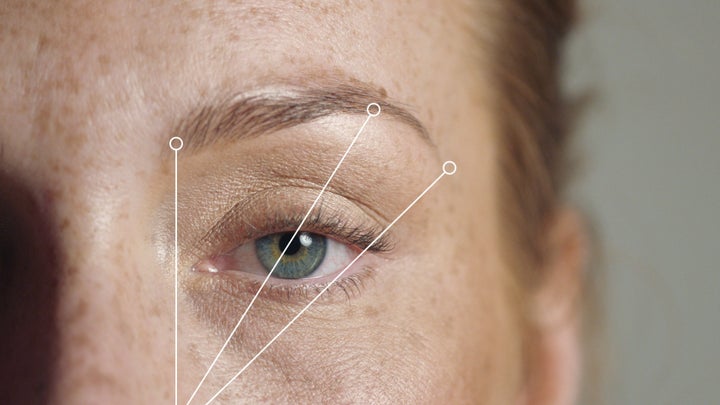 Alex Jones, 26, from Manchester, is living with secondary breast cancer, which is incurable and she will be having treatment, including oral chemotherapy, for the rest of her life.
"I have always taken pride in my appearance and how other people see me, so I did lose a lot of self-confidence when I was first diagnosed – and even now I don't leave the house without makeup," said Jones.
"I'm still receiving treatment for secondary breast cancer and makeup gives me confidence to know I look well, even if I'm not feeling my best one day.
"Tutorials played a really important part in my learning about beauty which is why I'm so pleased to be a part of this special project with ghd.
"During treatment for breast cancer you are going through so, so much and you have all these different things to think and worry about – so having access to tutorials, in the comfort of your own home, offering hints and tips to help you feel like 'you' can help alleviate anxieties about appearance, and helps to rebuild confidence step by step."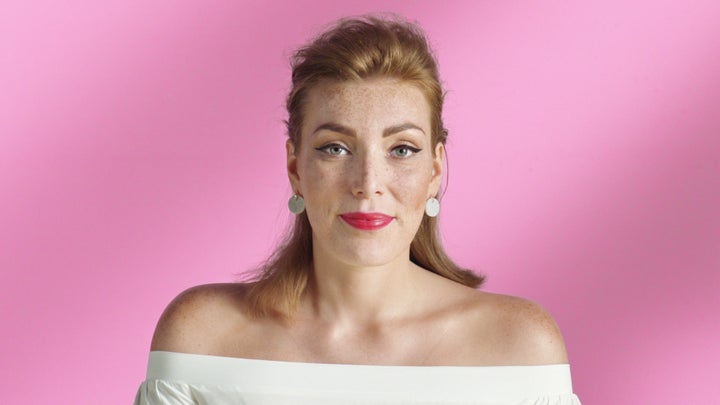 The Grow Back
GHD global ambassador Adam Reed advises: "When your hair starts to come through you will find that it's uneven. If you had straight hair it might be tight coarse curls or if you had curly hair it might be straight; this is absolutely normal and it's your new normal.
"You're going to have short hair, shoulder length and long hair – plan that journey and embrace that change."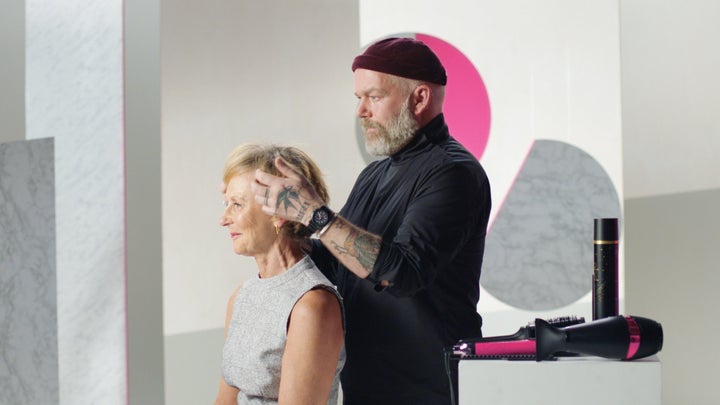 Sue Stannard, 63, from Grantham, was diagnosed with a common but aggressive form of breast cancer in January 2011. Following several surgeries she is now on a course of drug treatments to reduce the risk of recurrence, which will continue for at least ten years.
"I always 'glammed up' as much as I could for chemotherapy sessions and other hospital appointments – it was important for my confidence and because I didn't want to be seen as just another cancer patient," said Stannard.
"Toughest of all to cope with was the return of my hair after chemo. I had very little grey hair pre-treatment but my hair re-grew completely grey – which I've since learned happens to many women in this situation.
"It is also normal for re-growth to be a bit coarse and curly, and over the months as my hair got a bit longer it began to resemble something between a thistle and a loo-brush!
"I'm now a few years on from the initial re-growth stages, and learning how to manage and look after my 'new' hair over this time has been very important to me. I really hope this tutorial helps others in the same situation."
'You Are Not Defined By Your Hair' tutorials and further links through to specialist NHS and Breast Cancer Now web pages can be found in full on ghdhair.com.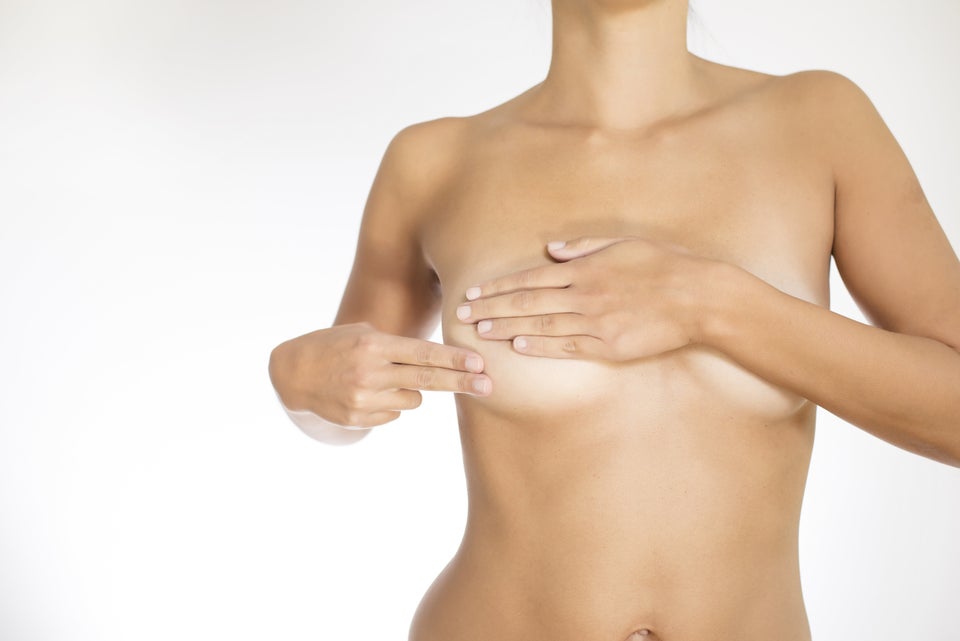 Breast Cancer Signs And Treatment