Giant inflatable breasts have been spotted around London – and no, this isn't an April Fool's joke. It's actually for an important cause.
The boobs, which vary in size, shape and colour, appeared in four locations in the early hours of Sunday morning to coincide with Mother's Day. They form part of a campaign to fight the stigma around breastfeeding and pumping milk in public.
Tania Boler, CEO of femtech firm Elvie, which came up with the campaign, said: "The #FreetheFeed campaign is an invitation to everyone to stand with all those women that have felt shamed or confined when breastfeeding or pumping.
"We know the giant boobs will raise a few eyebrows, but we want to make sure no one overlooks the way that this stigma has been used to repress women."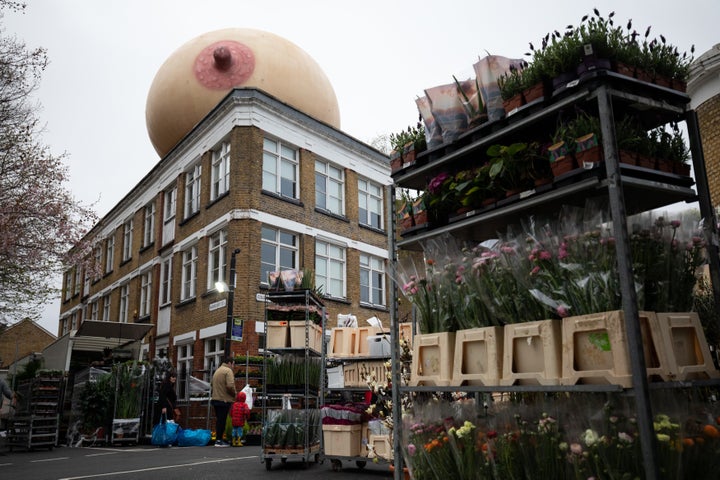 The new campaign aims to empower women to feel safe and comfortable breastfeeding or pumping anytime, anywhere and encourage the British public to support them.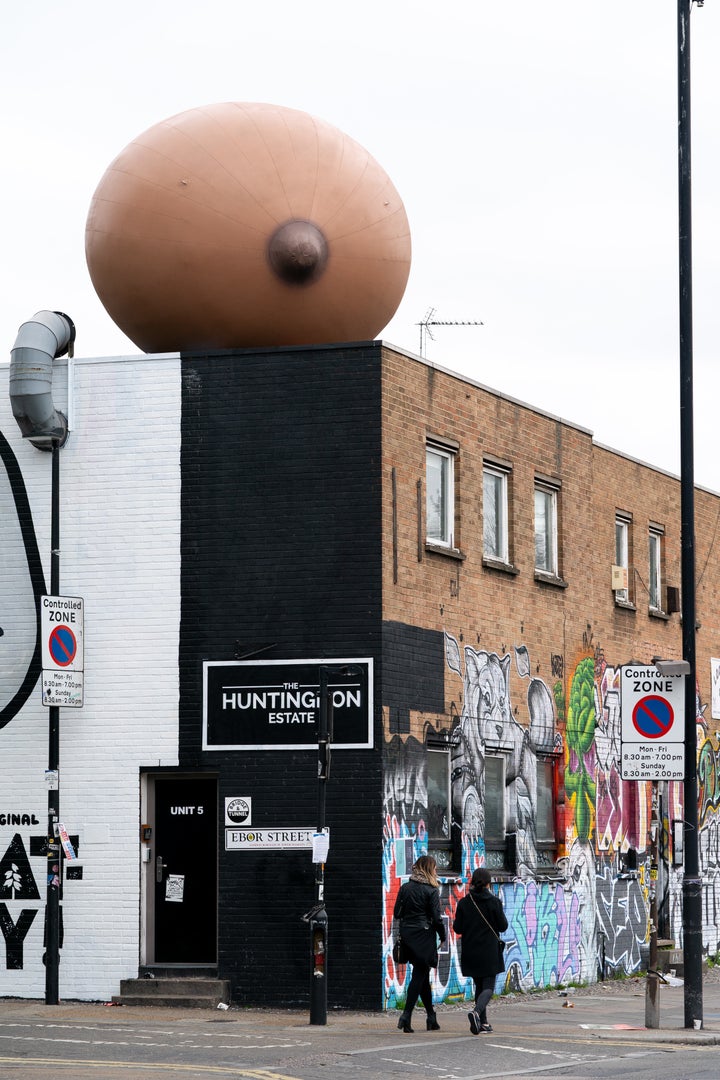 In the survey of 2,000 women who breastfed in the past five years, more than half had to pump in an unsuitable place – including the staff room, their car or at their desk – and highlighted a lack of workplace support after having a baby.
Almost a third said they experienced problems while trying to express, including issues with their supply, infections and anxiety. These difficulties resulted in 30% of mums stopping earlier than they would have liked.
It is hoped that the inflatable boobs – which are stationed at Tanja's Roof, in the heart of east London, Neutral on Colombia Road, Ely's Yard in Brick Lane and Huntingdon Estate, Shoreditch – will help kickstart conversations around breastfeeding and, ultimately, normalise it.
They certainly made passers-by look up.