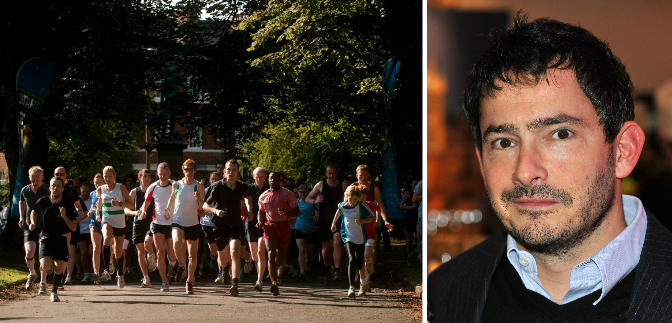 Giles Coren has told runners upset at being charged to exercise in a park in Bristol to "get a grip" after widespread outrage at a local council.
Despite 26,000 people signing a petition protesting the new change, and the backing of celebrities including Dame Kelly Holmes, Paula Radcliffe and Ben Fogle, Coren insisted the levy was a good idea and said the amount should be "punitive".
Responding to a crying woman who lamented the loss of her community running group, Coren told BBC Radio 4's 'World At One' that groups of joggers "repulse" him and that: "She should get a grip".
"She should go for a run on her own, not with 300 other overweight middle-class white people plodding round the park and causing a menace to people who want to go for a quiet reflective walk, run or sort of potter in a pond.
"They're ghastly, I'm so behind these people who have banned them. Not banned them, who have charged them. I think they should make it punitive, the amount."
He insisted it was "perfectly reasonable" to charge the running group entry to the public space, and said running was about "solitude".
"When I heard about the Bristol thing, it's a Saturday morning and they boasted it was 300 people. It's Saturday morning, you're taking your kids for a walk and then suddenly down the path thundering [come] these lycra-covered elephants.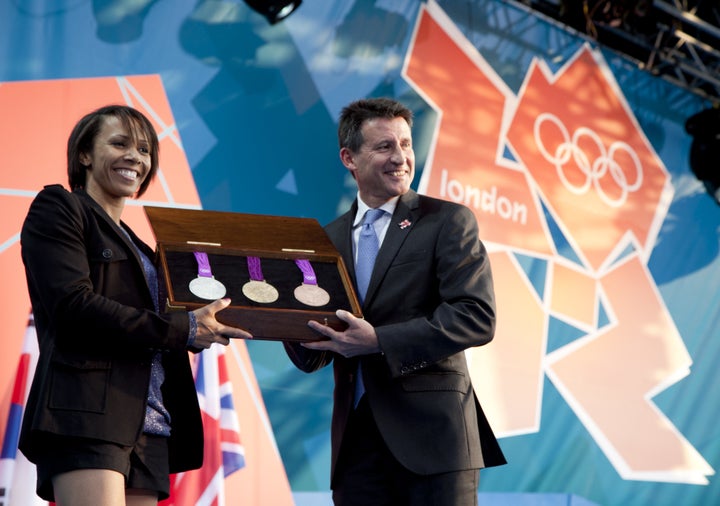 "It's all part of this modern thing, A, where people expect to get everything for free, whether it's media or running in park, and B, they have to do everything together.
"Running should be about solitude and reflection and a bit of exercise, you don't have to measure your time against strangers online. It's a farrago. I think it's perfectly reasonable for a park to charge them entry."
He was rebutted by Parkrun's chief operating officer Tom Williams, who said the event was an important way to bring communities together.
"Overwhelmingly, we find that local residents - even if they're not runners or not interested in running - they get involved, they volunteer they come and have cups of tea and coffee," he said.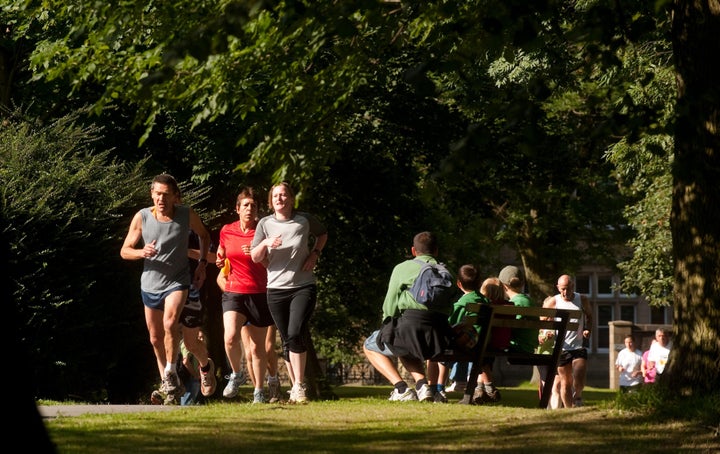 "Actually it brings the community together and that is so, so important; as the father of a four-year-old girl and a one-year-old boy, I know how important it is to have community and physical activity available to all."
Council chairman Ernest Brown revealed Parkrun has been given until May 28 to to apply for a grant to cover the costs.
"If they apply for a grant, which would mean zero cost to each runner, then we would welcome for them to stay on as they are," he said.
The council has asked Parkrun, which it describes as an organised group with paid directors and staff, to contribute towards the upkeep of Little Stoke Park.
It said there were no limitations on runners taking part in the weekly event, with many from outside the parish coming each Saturday and using toilets and washing facilities, but that groups such as the local football club paid money to use the park.
Related