An emotional birthday girl could not believe she had received a puppy after waiting for six years.
Colette Francisco, nine, was picked up from art camp on her birthday on 31 July. Her mum, Michelle Francisco, told her they were going to celebrate with cake and ice cream.
Instead, the family turned up at a breeder's house where Colette was told to sit down and close her eyes.
Once the puppy was placed in her arms, the nine-year-old burst into floods of tears.
"Please tell me this is not a dream," she said.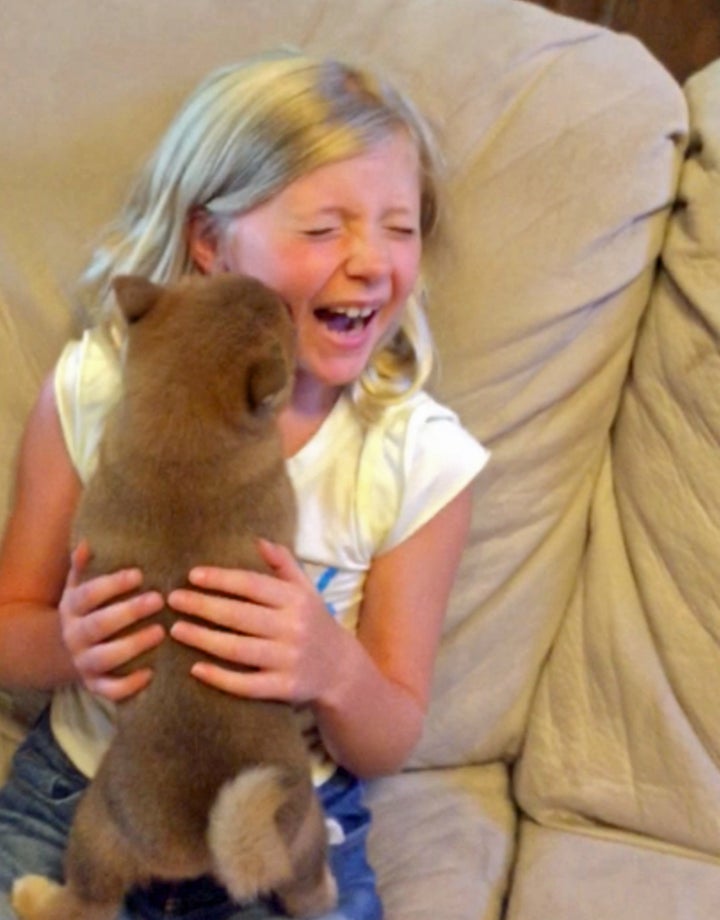 Michelle Francisco, from Missouri, USA, said: "Colette was just overcome with emotion. Everything from pure elation to shock.
"She has been wanting a Shiba Inu since she was three years old and I think it was almost too much for her.
"We made the critical parental error of telling her that when she turned six we'd buy her one.
"Every year on her birthday she'd say 'Only two more years until I get a dog' and then 'only one more year till I get a dog'.
"Unfortunately life got in the way so we were years late on our promise.
"She burst into tears, but to be honest there wasn't a dry eye in the house at that moment."
The Francisco family officially adopted Wasabi on 4 August.
The mother added: "Colette talks about Wasabi daily and wears a Shiba Inu locket necklace around her neck.
"We've already made multiple trips to pet boutiques so she can browse the aisles and plot out her future puppy accessory purchases.
"She received money from several relatives for her birthday and wants to spend all of it on Wasabi."
Related