Muslim girls who wear a hijab to primary school will be questioned about their attire, Ofsted has revealed.
But with children as young as four in primary school, should parents be involved in these conversations, rather than inspectors directly addressing children?
"The Muslim Council of Britain is deeply concerned at reports that Muslim primary school girls wearing religious headscarves may be questioned by Ofsted inspectors," Ahmad told HuffPost UK.
"Parents exercise their rights choose garments that they wish their children to wear. Some Muslim parents choose this to include a headgear. There is nothing untoward in this.
"Therefore to target Muslim children for questioning is wrong and dangerous."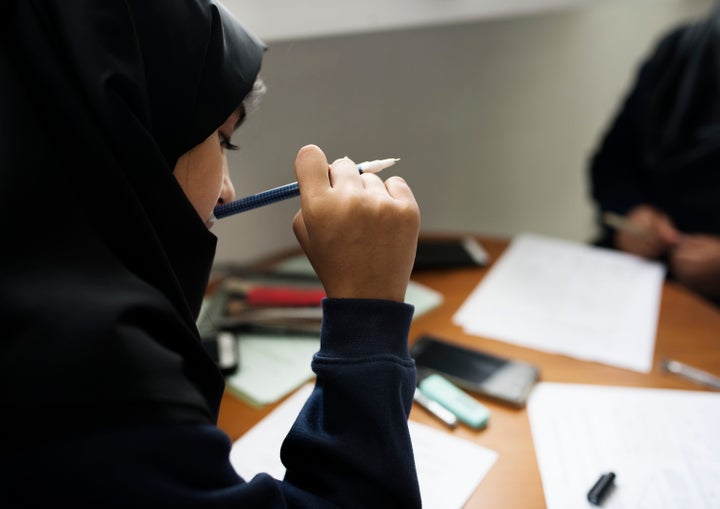 "If this is done, it will feed into the growing Islamophobic narrative and may amount to undermining the freedom and equality of Muslim parents and their primarily school going children," Ahmad continued.
"Moreover, wellbeing - particularly emotional and psychological - of children questioned in this manner may adversely suffer from being singled out and their choices questioned."
"Ofsted is an inspectorate and speaks to children in a sensitive and appropriate way on all manners of issues," Lone said. "As a parent I trust them to do their job well.
"Are we really suggesting that parents should now sit in on all discussions with children?"
""To target Muslim children for questioning is wrong and dangerous.""
Amanda Spielman, the head of Ofsted, revealed on Sunday 19 November that inspectors will speak to schoogirls who wear hijabs to "ascertain why they do so in the school".
"While respecting parents' choice to bring up their children according to their cultural norms, creating an environment where primary school children are expected to wear the hijab could be interpreted as sexualisation of young girls," Spielman said in a statement, sent to HuffPost UK.
"In seeking to address these concerns, and in line with our current practice in terms of assessing whether the school promotes equality for their children, inspectors will talk to girls who wear such garments to ascertain why they do so in the school.
"We would urge any parent or member of the public who has a concern about fundamentalist groups influencing school policy, or breaching equality law or make a complaint to the school.
"If schools do not act on these complains, they can be made to Ofsted directly."
Discussing the new rules, Lone added: "There is a clear and concerted effort by minority groupings to propagate an extreme interpretation of Islam and normalise it within Islamic practice.
"There is categorically no Islamic basis for the veiling of children and as campaigners, we reject this misrepresentation of our faith.
"Let young girls make informed choices."
Muslim women choose to wear hijabs for a variety of reasons, not all linked to "sexualisation", for instance a 20-year-long study published in 2007 found that women wore the hijab as a visible symbol of their faith.
The Muslim Council of Britain secretary general Harun Khan, said Ofsted's announcement "sends a clear message to all British women who adopt this that they are second class citizens, that while they are free to wear the headscarf, the establishment would prefer that they do not.
"The many British Muslims who choose to wear the headscarf have done extremely well in education and are breaking glass ceilings."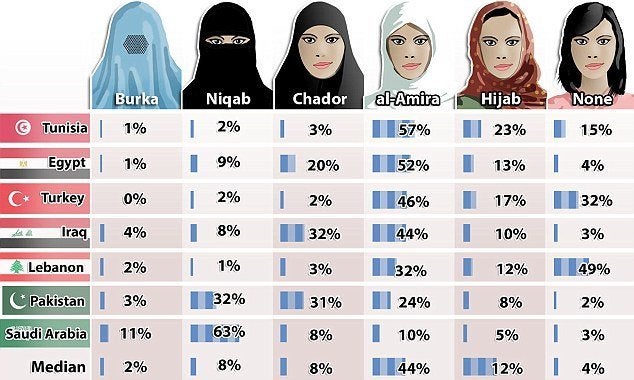 Hijab, Burka And Niqab Use Around The World