A young girl who took her beloved pet snails - Anna and Elsa - into school was pretty gobsmacked when they were accidentally thrown away.
The girl, who hasn't been named, decided to carry them in her book bag then let them out by the sink in her classroom for a breather.
But when the teaching assistant saw them, she assumed they'd crawled in from the playground and chucked them back outside.
The girl's older sister, Shauna, uploaded a series of screenshots between herself and their mum when she found out the news.
And they couldn't stop laughing.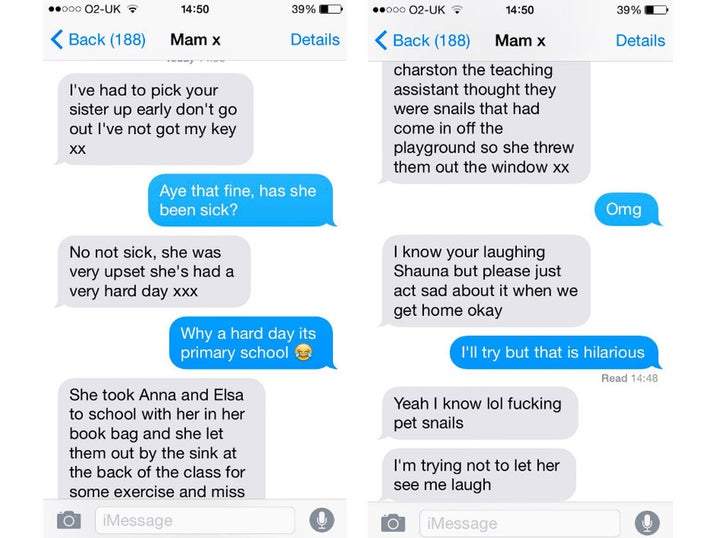 "My little sister took her pet snails to school ffs me and mum are howling," Shauna wrote on Twitter.
Since uploading the screenshots on 14 June, they've had more than 37,000 retweets and 57,000 favourites.
After the mum explained to Shauna the trauma of losing her snails, the pair agreed they had to control themselves and stop laughing.
"I know you're laughing Shauna but please try and act sad about it when we get home okay," the mum wrote.
"I'll try but that is hilarious," Shauna replied.
"Yeah I know lol fucking pet snails. I'm trying not to let her see me laugh."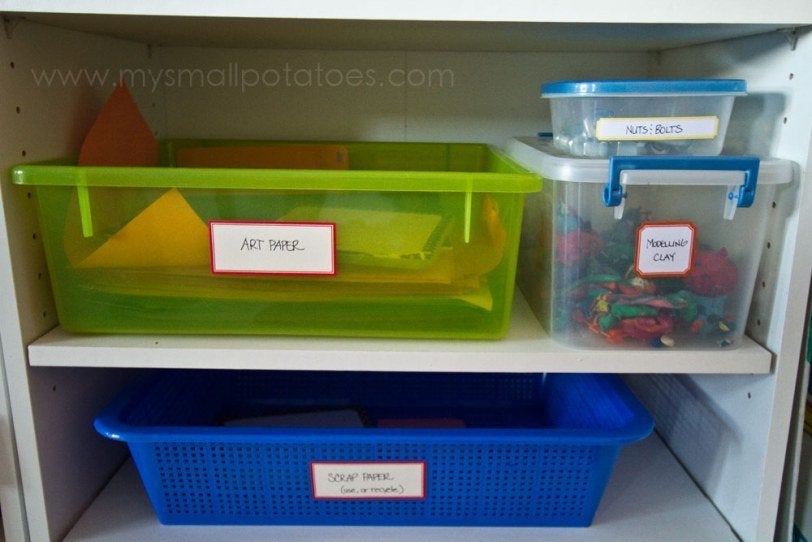 19 Hacks To Make Kids' Craft Time Less Messy