UPDATE: Glastonbury is open for business!
There are two kinds of people in the UK right now - those stuck in Glastonbury traffic and those who aren't.
The normal pre-festival excitement has been replaced by rain and a distinct lack of movement on the roads leading to the legendary festival.
This pretty much sums it up...
It's so bad organisers had advised anyone who hasn't set off yet not to bother for now.
And this is what the site itself looks like.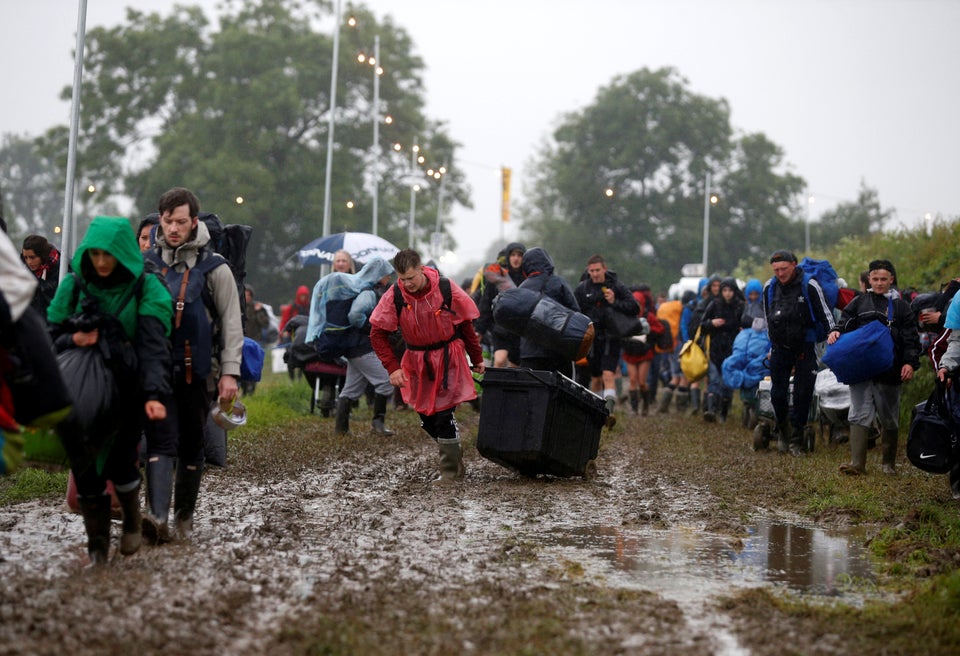 Glastonbury Arrivals Slideshow
This guy might be exaggerating a bit however...
If you are stuck the latest travel news is here.
In the meantime getting a bit of shut-eye seems to be the best option.
And don't forget to stay energised for the eventual slog once you do arrive.
This rather smug individual seemed to forget the train doesn't go all the way to the campsite.
Some people do appear to have made it.
Last night festival organisers Michael and Emily Eavis announced their EU referendum leanings with a massive sign, the irony of which didn't go unnoticed.
But let's face it, it'll be worth the wait and the naysayers can do one.
And look on the bright side.
Here's the latest from the official Glastonbury account to keep you informed.