The Edinburgh runner planned to transport Gobi from China, but the young dog has disappeared from her accommodation in Urumqi, north-west China, where she was waiting to be quarantined.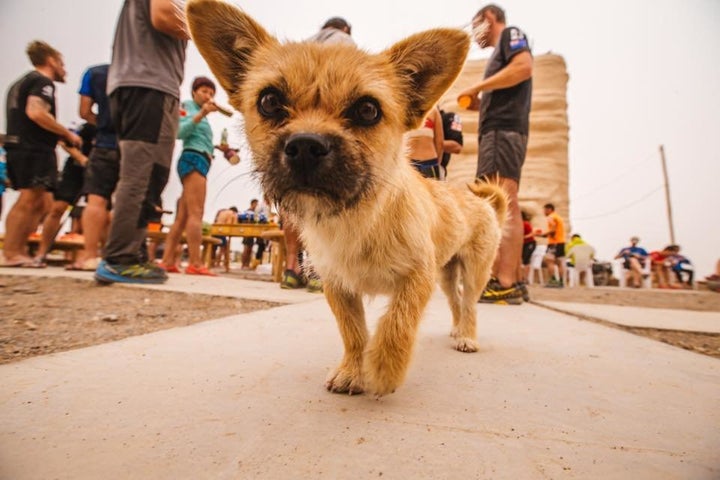 The project aim on the page states: "Gobi the wonder dog who has taken world by heart has gone missing in Urumqi, China. Please help me find her by funding to raise awareness."
It continues: "Gobi the wonder dog who has taken the world by storm and melted everyone's hearts has gone missing in Urumqi, China.
"Gobi was due to be moved to Beijing to begin the-120 day process to allow her into the UK but escaped where she was staying and is now on the streets of Urumqi.
"I am heartbroken and completely gutted of the news and we are trying our best to remain positive to find her.
"Due to incredible kind gestures of support around the world this page has been set up to raise money to be able to increase the advertising and awareness of Gobi missing in Urumqi to find her and ensure we can still bring her to the UK as originally planned with our Bring Gobi Home project."
Humane Society International (HSI) has raised concerns about the dog's disappearance, saying it is a "sobering reminder" of the fate that awaits many dogs.
HSI spokeswoman Wendy Higgins said: "It is very worrying that Gobi has gone missing in China, where between 10 to 20 million dogs are killed each year for the dog meat trade.
"Dogs and cats are stolen in large numbers, strays as well as beloved family companions many of whom are still wearing their collars when loaded onto the slaughter trucks.
"We sincerely hope that Gobi is found safe and well, and we know that China's animal welfare activists and shelters will be doing all they can to find her, but her disappearance is a sobering reminder of what awful fate can befall vulnerable dogs in China, and the sooner we see an end to the brutal trade the better."
Leonard was one of 101 people taking part in the race last month, which sees competitors carrying all of their own supplies, except water and tents.
Gobi appeared as racers set off over the Tian Shan Mountains for the Gobi March, which is part of the 4 Deserts race series, in temperatures of up to 52C (125F).
It was not known where the pup had come from, as the nearest village to the start line was three to five miles away.
Gobi was content skipping across the desert among the pack at first, but by the second day she latched on to Leonard, the Mirror reports.
Gobi had to travel in a support for two of the race's six legs after falling ill from heat exhaustion during the third stage, but was soon back in the race.
She ran more than 62 miles alongside Leonard to the finish in the Black Gobi Desert in Mongolia.
During the race Leonard said he had to make "small allowances" for his companion. He carried Gobi across rivers and over sluice gates that "she could not cross on her own".