Claire Foy's entrance on the Golden Globes' red carpet was accompanied by an outpouring of emotion on Twitter, as fans could not get enough of her Stella McCartney trouser suit.
Foy was accompanied by her 'The Crown' co-star Matt Smith at the 75th annual awards ceremony on Sunday 7 January.
She dressed head-to-toe in black, in keeping with the Time's Up protest, sporting a double breasted blazer and wide-leg trousers, which flared out to cover her shoes.
Eagle-eyed fans were also pleased to see she accessorised her look with a badge on her sleeve that says "Actresses Equal Representation" and "50:50."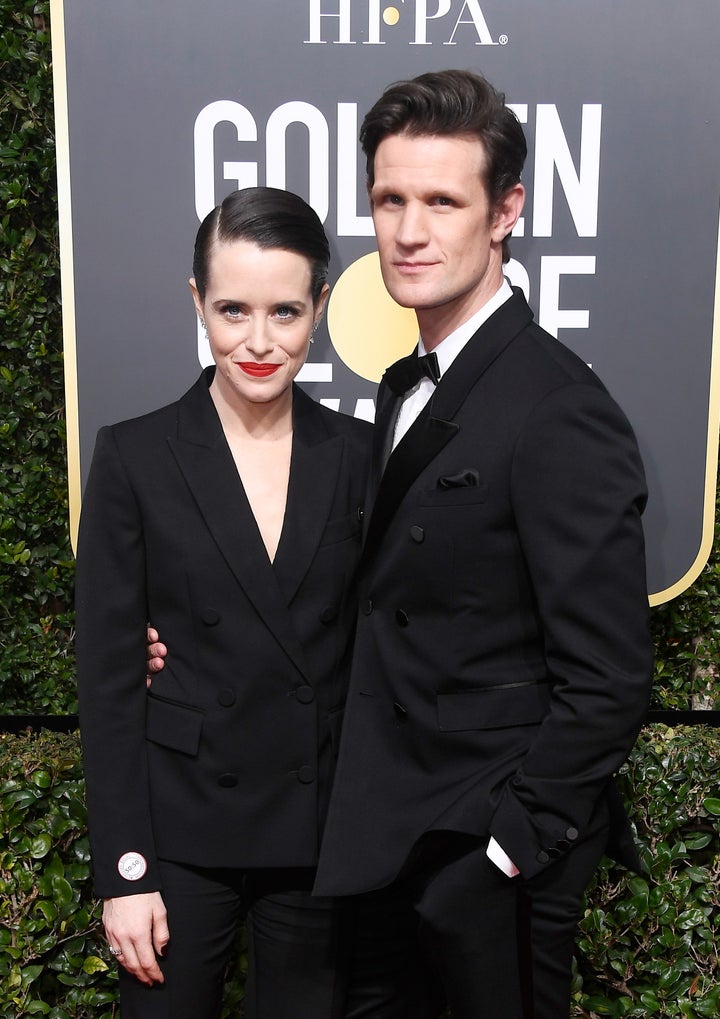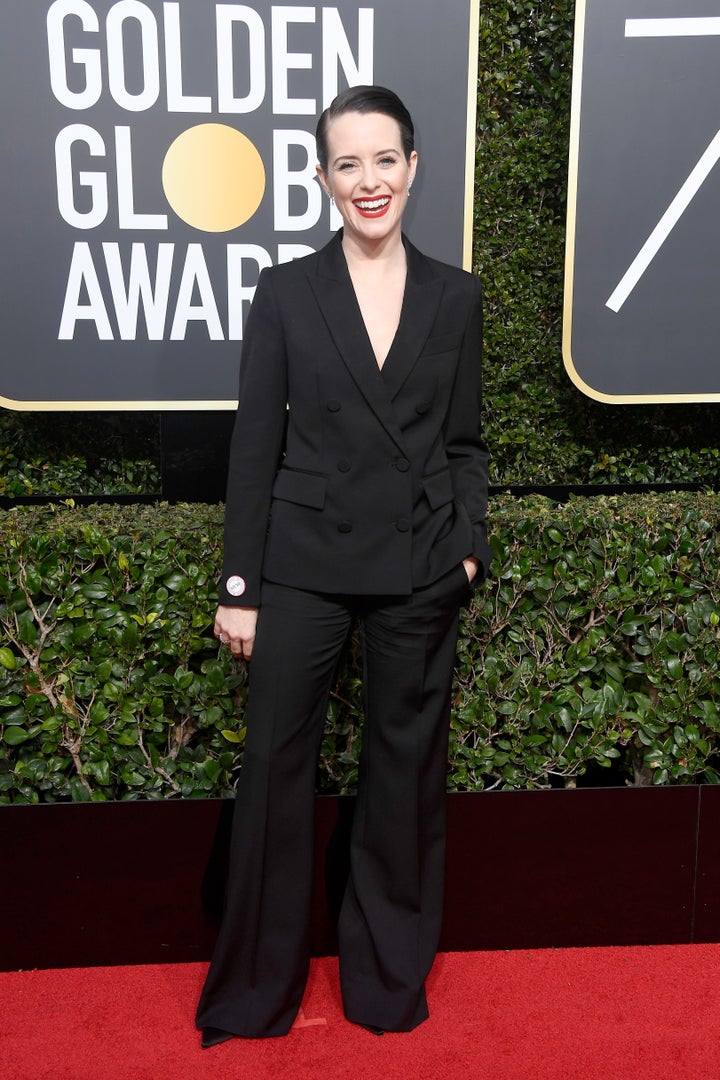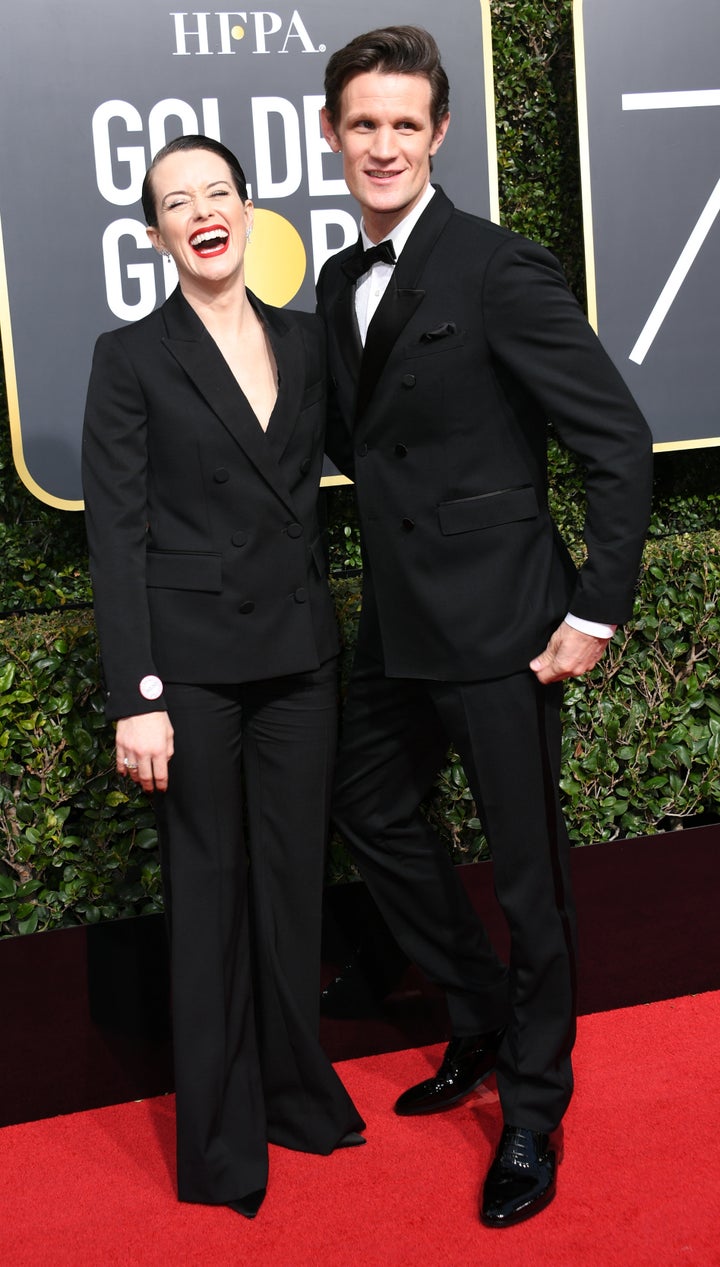 The second Foy made her entrance Twitter Could. Not. Cope.
Perhaps Foy was paying tribute to Jane Fonda - one of the first women to wear a plain black, off-the-rack suit (Yves Saint Laurent) to the Oscars in 1972, according to Vogue.
"I felt it suited the somber times," Fonda once said of the outfit.
"Besides, I wasn't into buying fancy dresses when the Vietnam War was still being fought.
"I wore something that made a statement. It was not a time for showy dresses. It was a time for seriousness."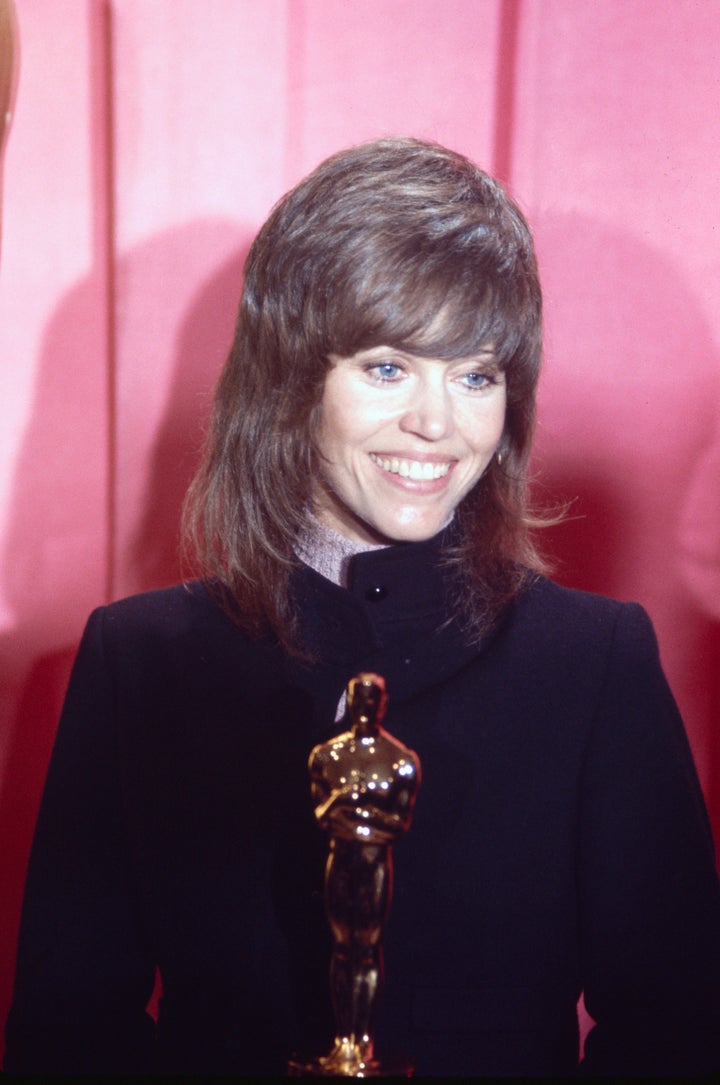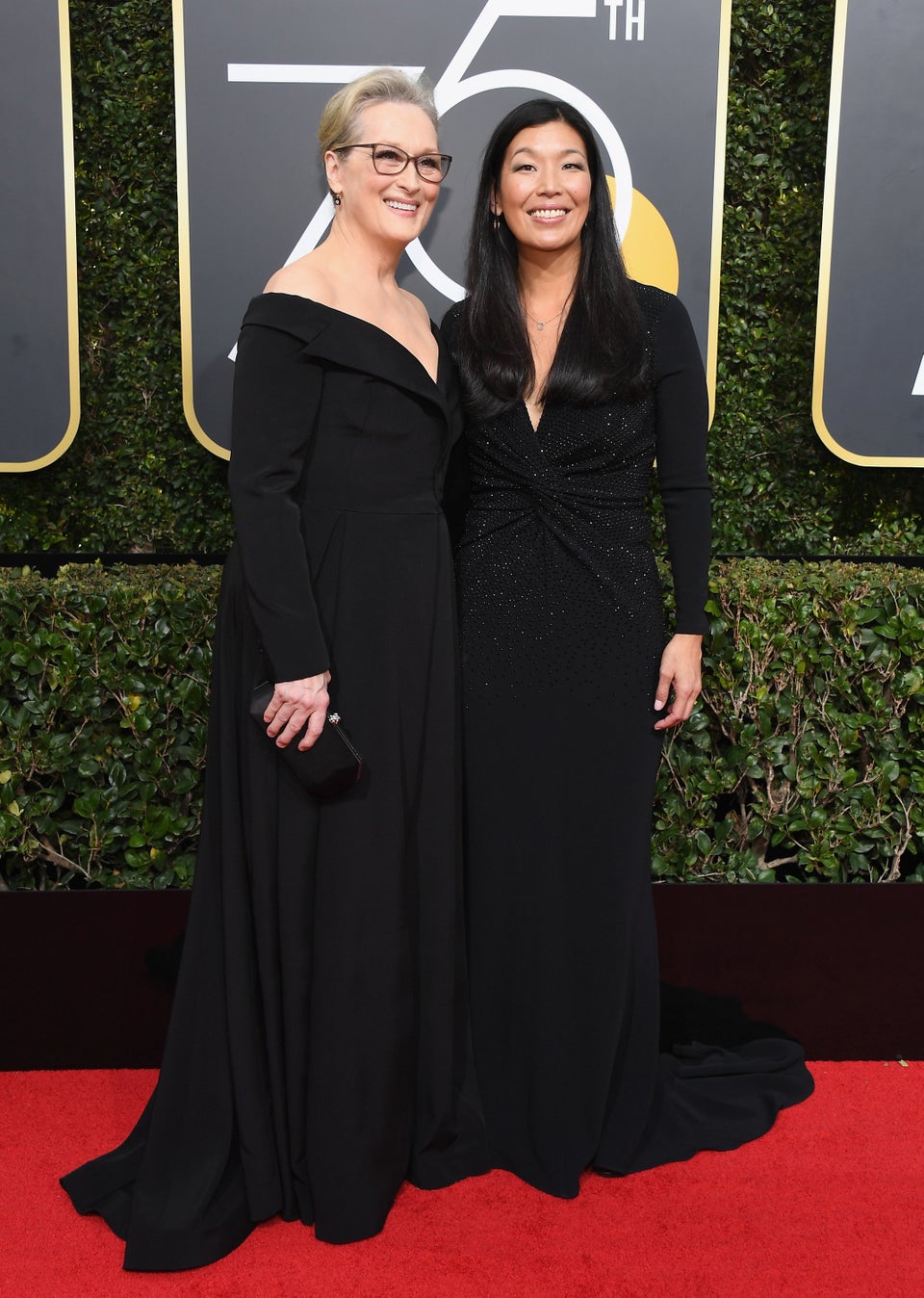 Golden Globes 2018: All The Red Carpet Pics You Need To See