The Golden Globes is renowned as a night of iconic fashion choices, but this year will go down in history as the most iconic of all time, due to the unprecedented fashion statement made on the red carpet.
The stars turned out in their multitudes all dressed head-to-toe in black.
Such uniform choices are unheard of at a red carpet event when everyone wants to stand out. But Meryl Streep and Michelle Williams were among those dressed head-to-toe in black.
As were their dates, civil rights activist Tarana Burke, who created the "Me too" movement in 2006 to raise awareness of the pervasiveness of sexual abuse and assault.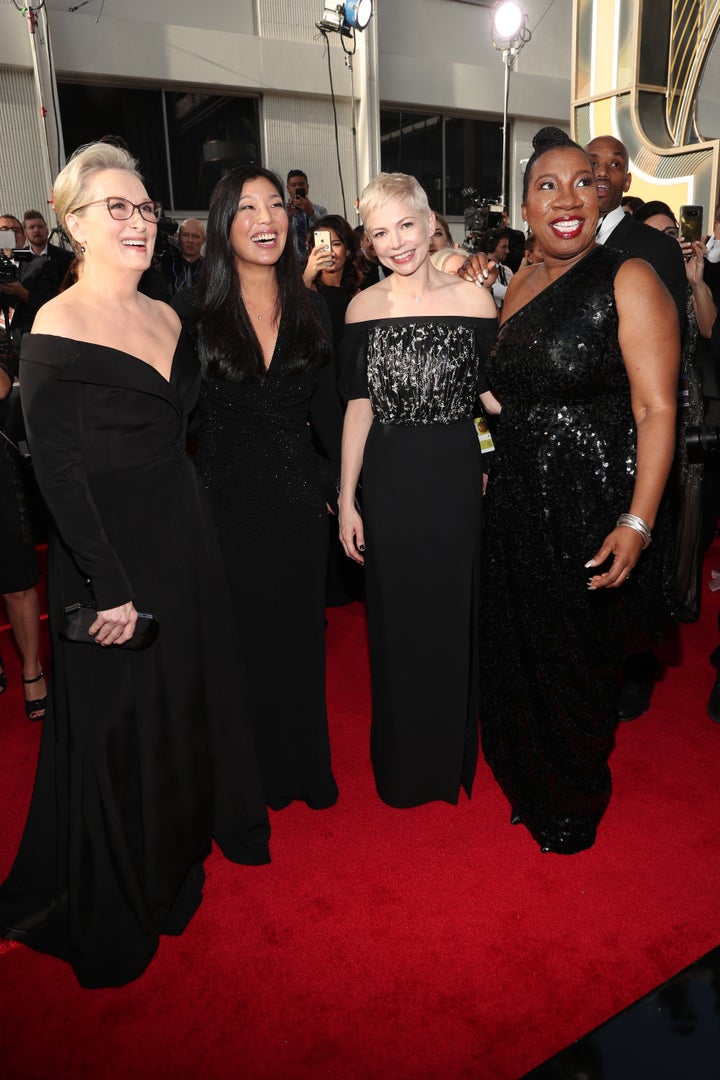 And Ai-Jen Poo, the founder of Domestic Workers United, a New York based organisation working to gain nannies, housekeepers, and older caregivers who are Caribbean, Latina, and African, more power, respect and fair working conditions.
Streep said in a red carpet interview reported by The Daily Mail: "People are aware now of a power imbalance and it's something that leads to abuse.
"It led to abuse in our own industry and led to abuse in domestic work... in the military, in Congress... and we want to fix that.
"We feel emboldened to stand together in a thick black line."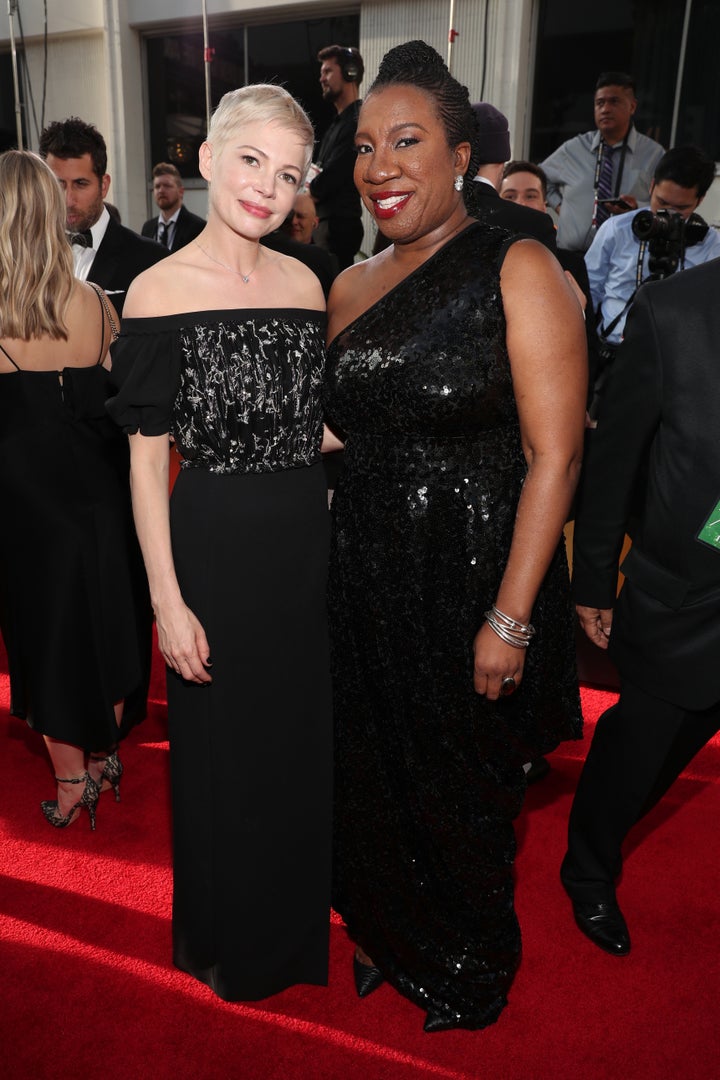 The Time's Up iniative aims to fund legal support for those who have been sexually harassed at work, and is described as a "unified call for change from women in entertainment for women everywhere".
By wearing all black these women are not only taking a stand for other actors but for women in all industires
The black dresses are a symbol of solidarity with victims of sexual harassment who have come forward in recent months with accusations against powerful men.
Designers who usually plan their Golden Globes dresses months in advance have had to quickly adapt their designs to fit the visual protest and many were only to happy to do so in support of the actors.
Other women dressed head-to-toe in black in support of the initiative included:
Reese Witherspoon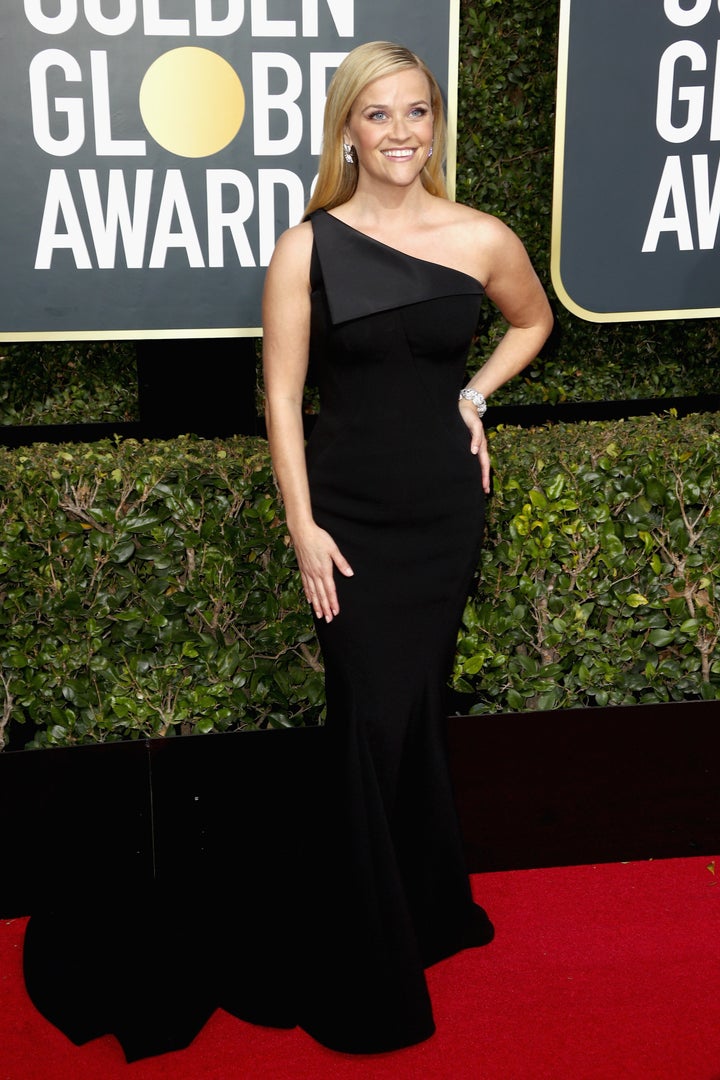 Witherspoon wore a cutom-made Zac Posen gown, Jimmy Choo shoes, Bulgari jewellery and a Tyler Ellis clutch.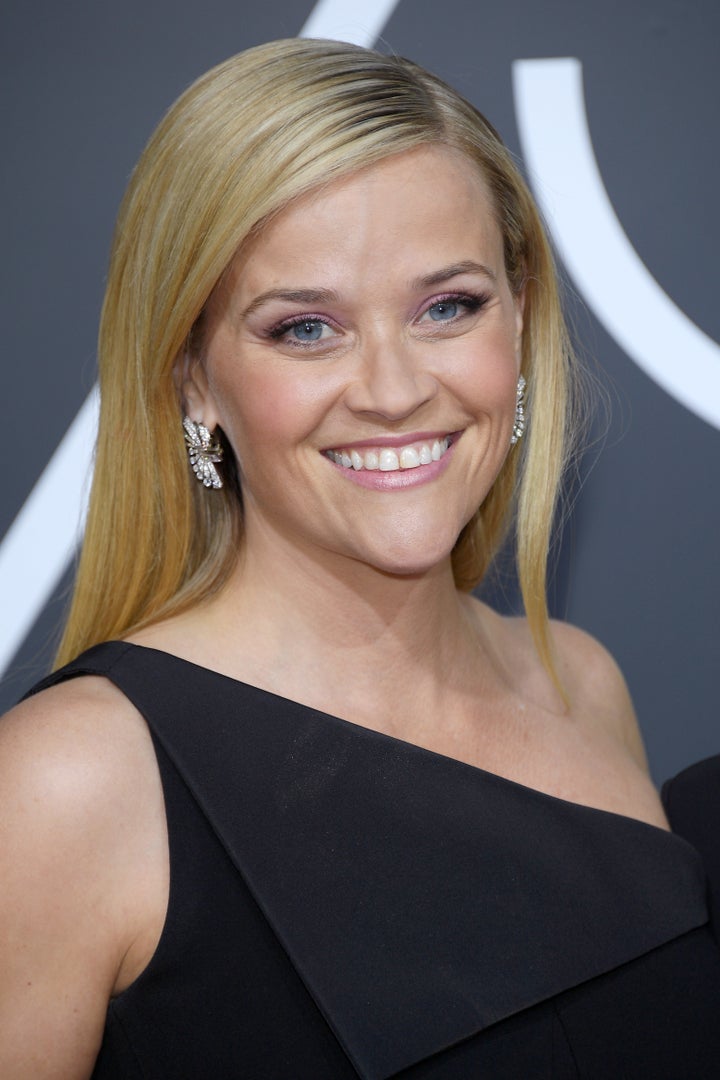 Eva Longoria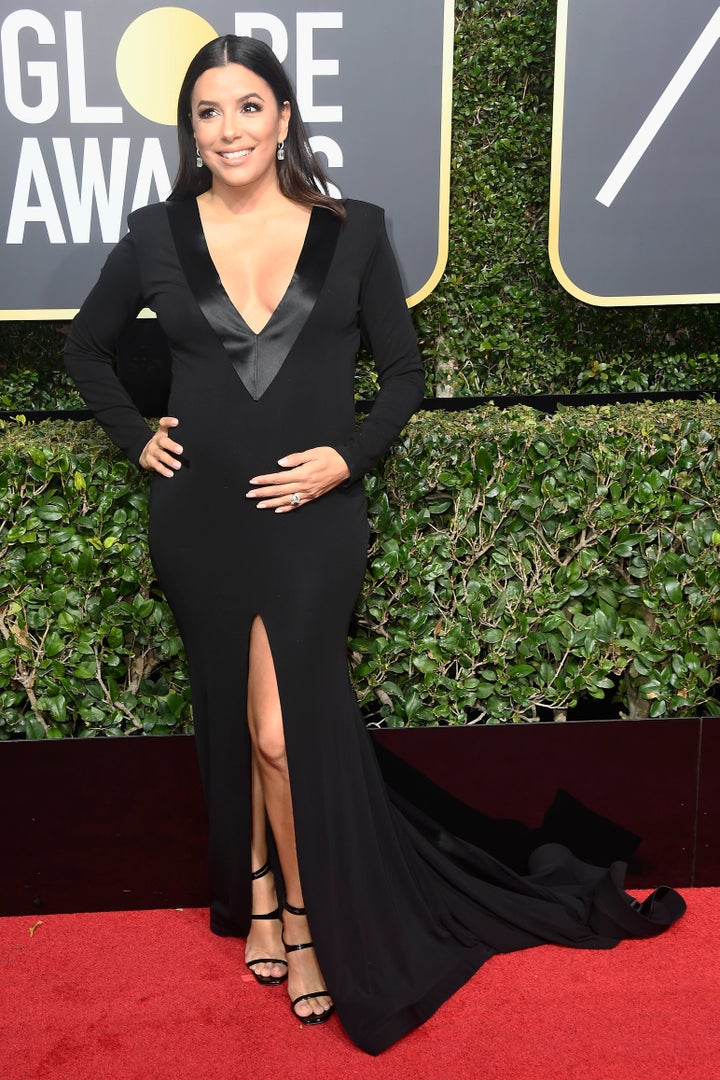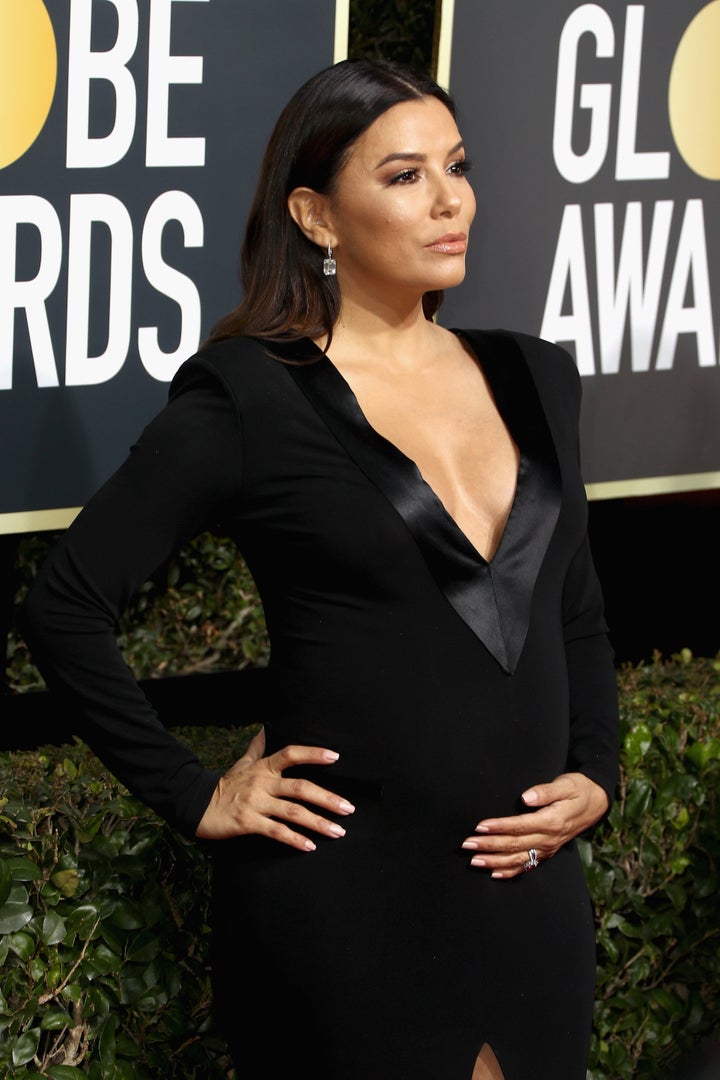 Octavia Spencer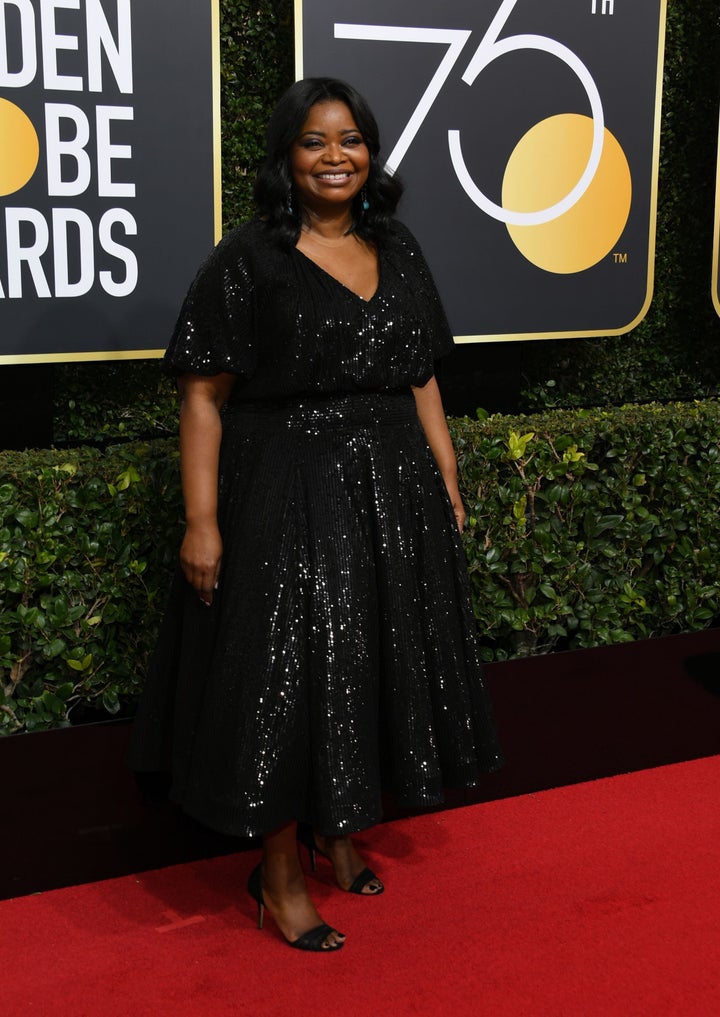 Spencer opted for a glittering Tadashi Shoji design.
"It's about people who are voiceless, and it's about empowerment," she said ina televised interview with NBC.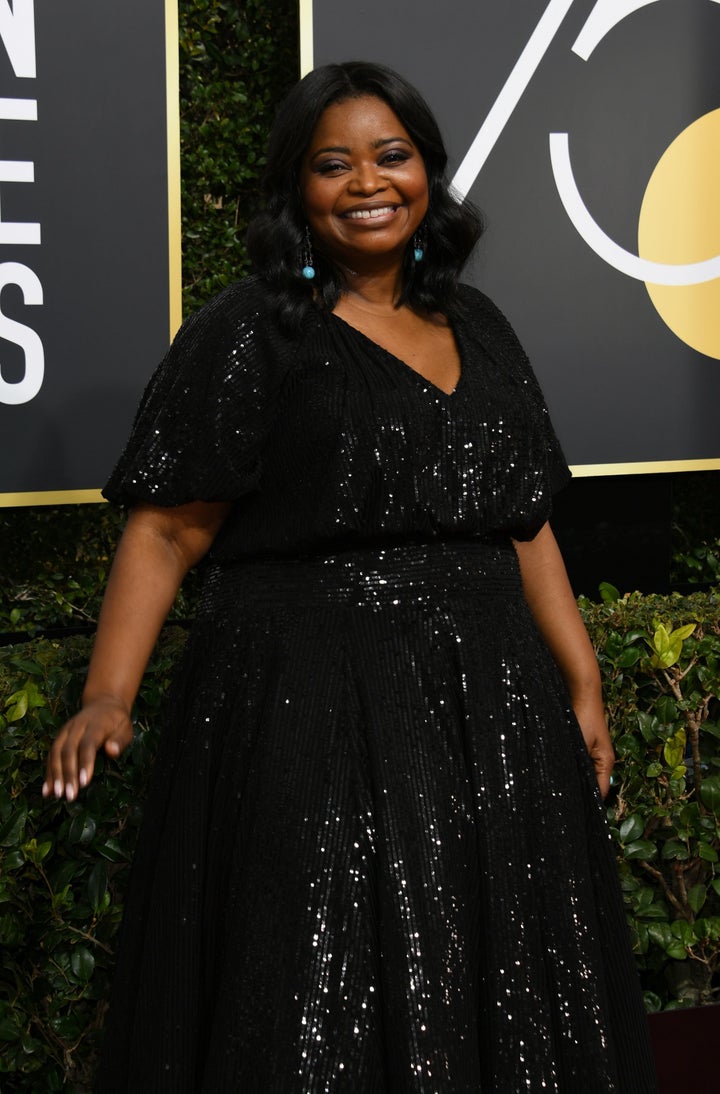 Salma Hayek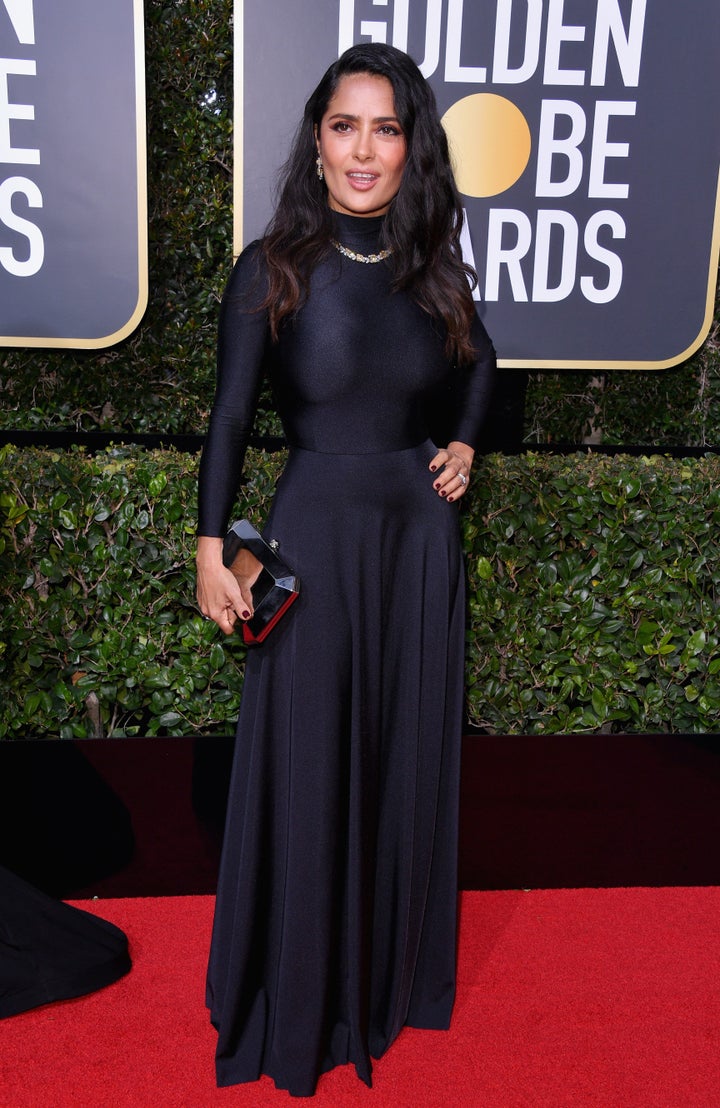 Hayek wore a Balenciaga gown with Sophia Webster shoes.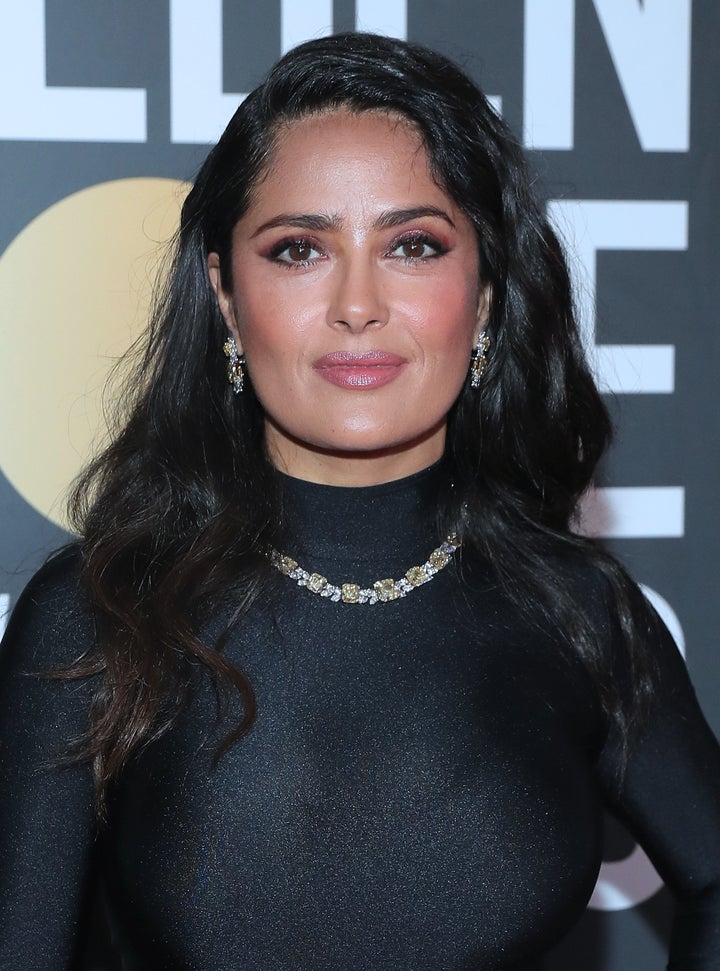 Sharon Stone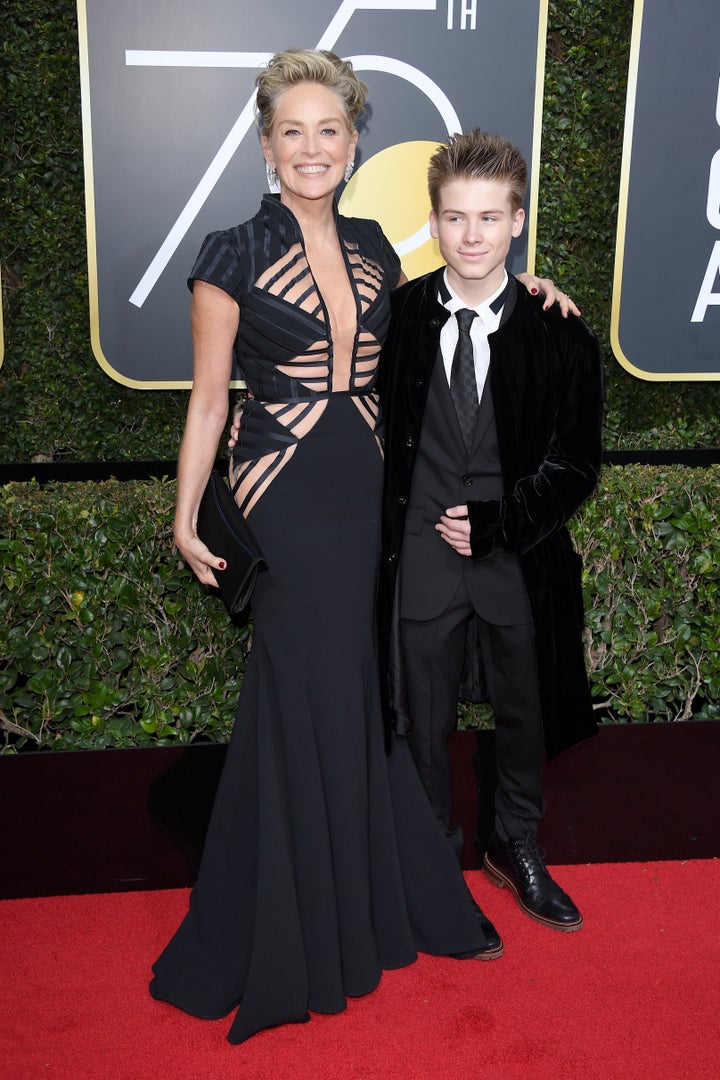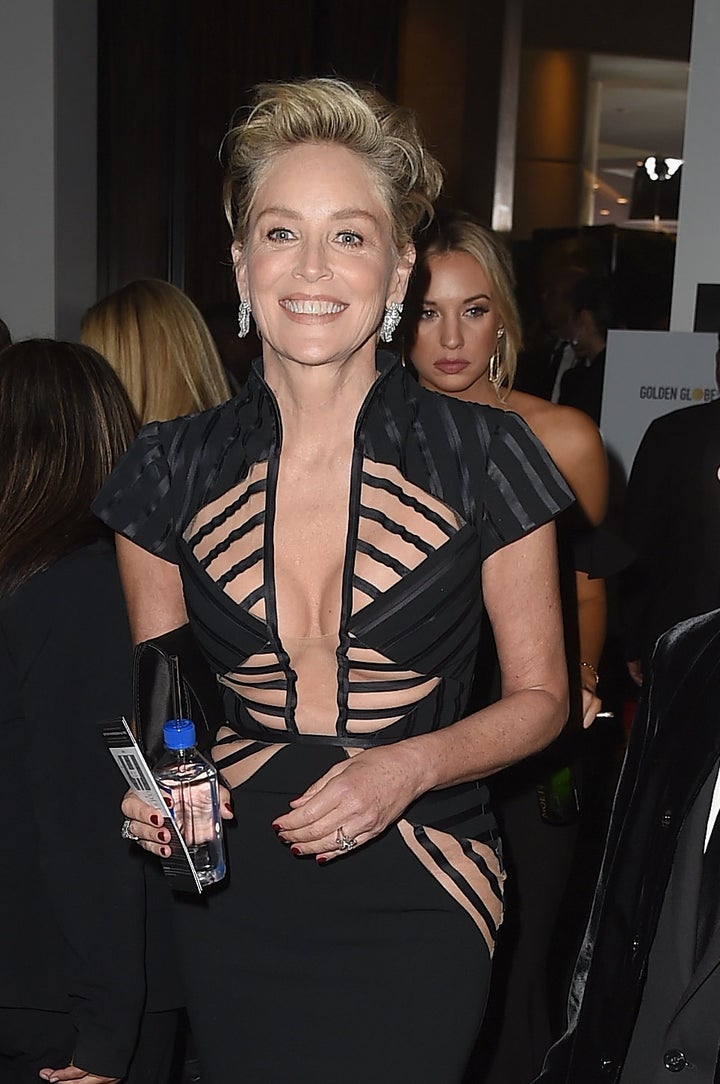 Zoe Kravitz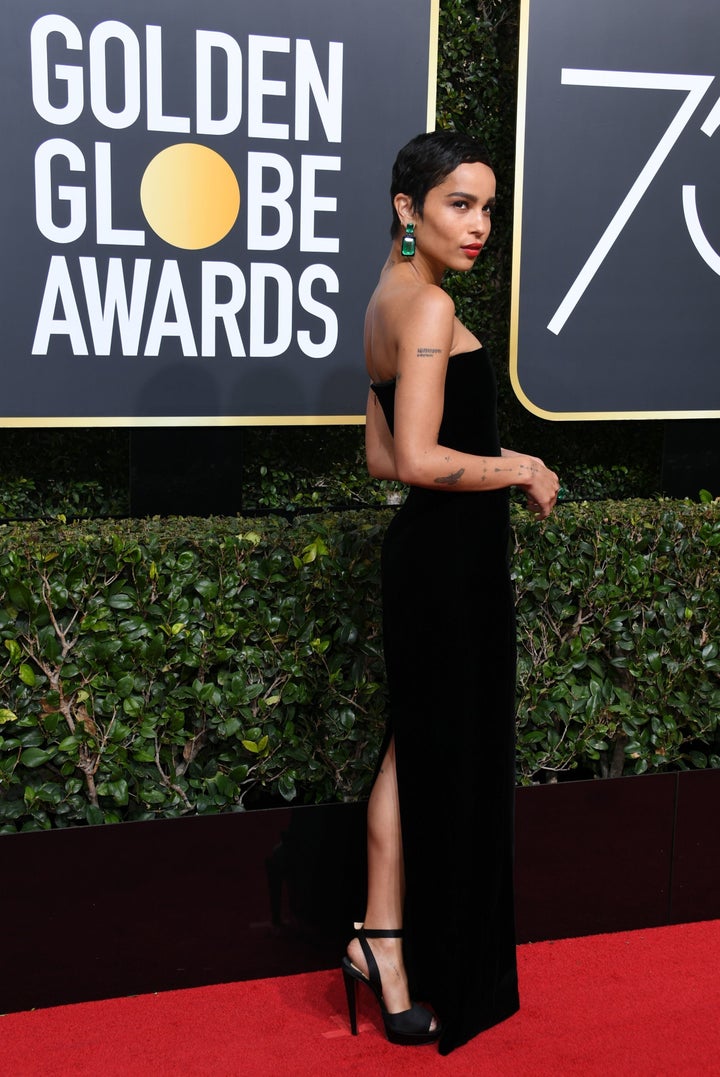 Kravitz wore a Saint Laurent column gown.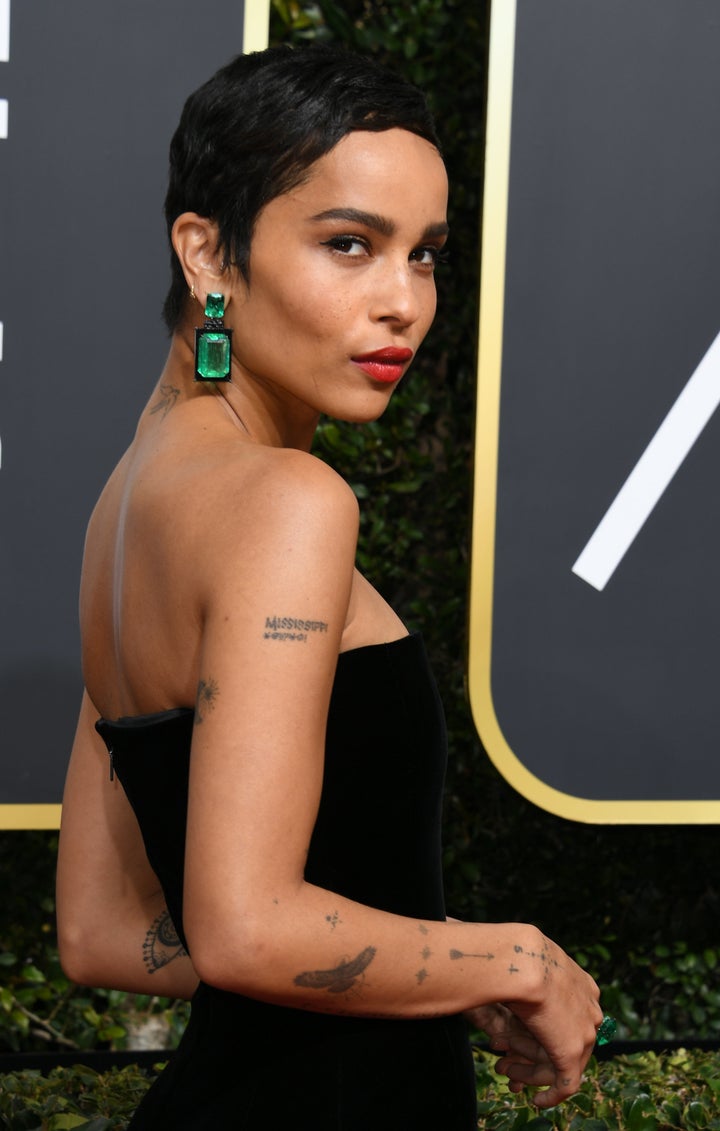 Gwendoline Christie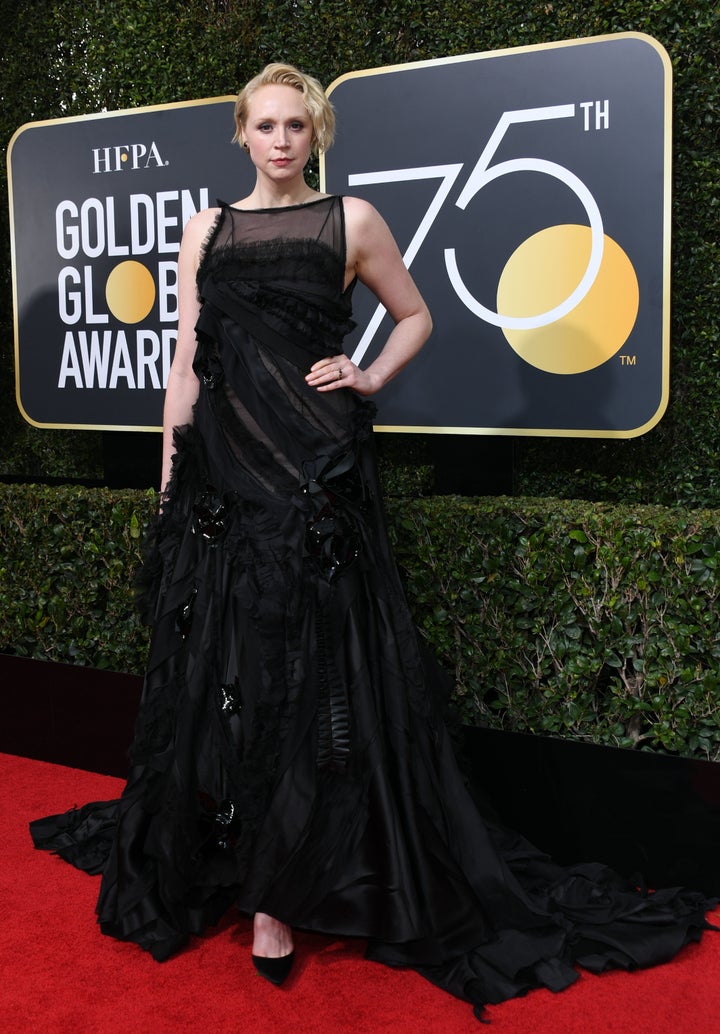 Christie's dress was designed by Giles Deacon.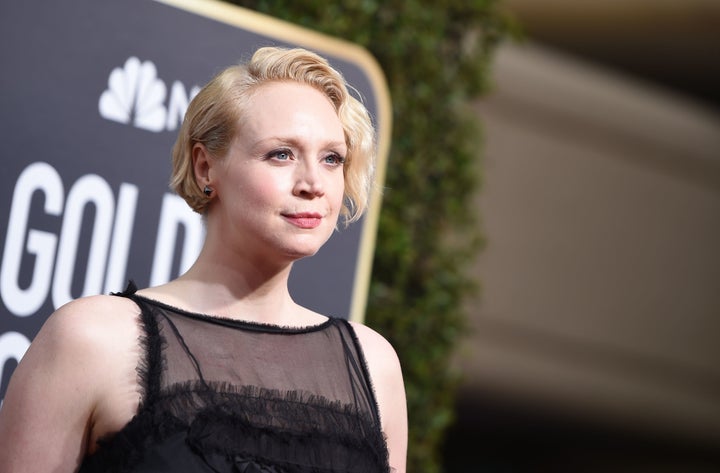 Tracee Ellis Ross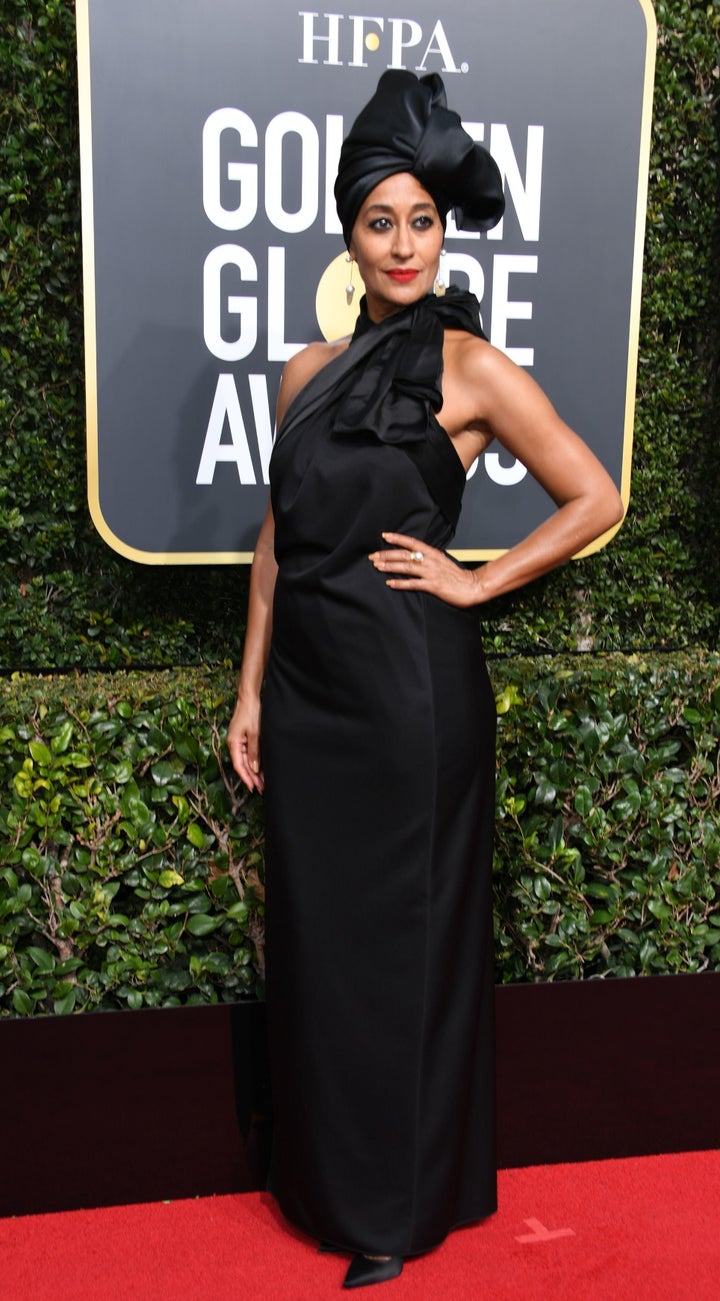 Her turban and dress were by Marc Jacobs, earrings by Irene Neuwirth and shoes by Jimmy Choo.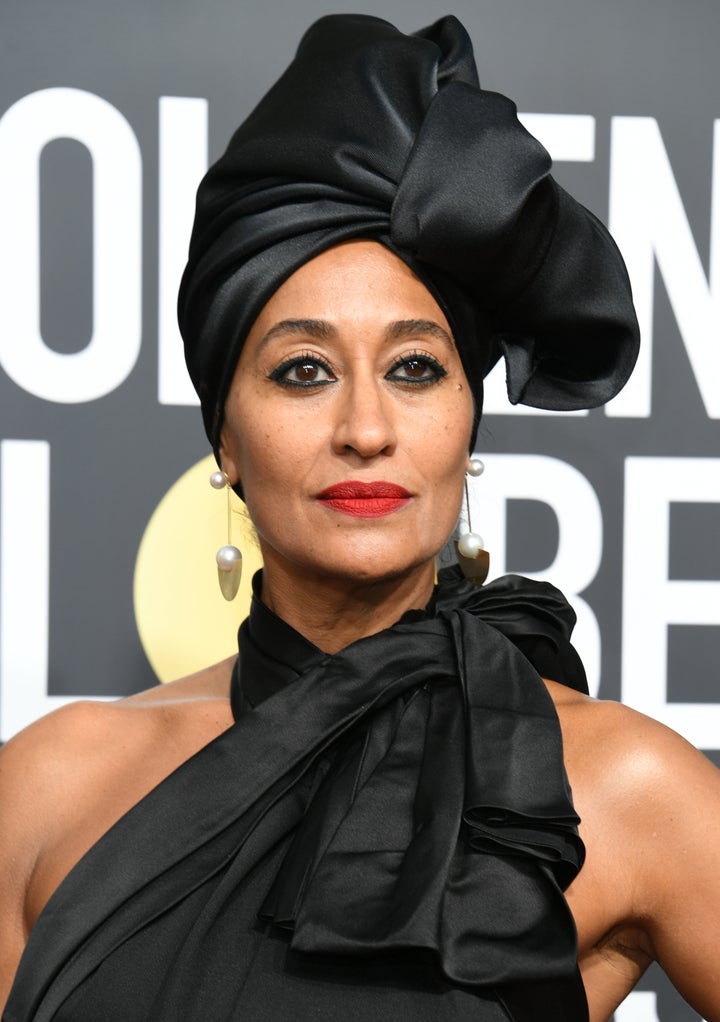 Catherine Zeta Jones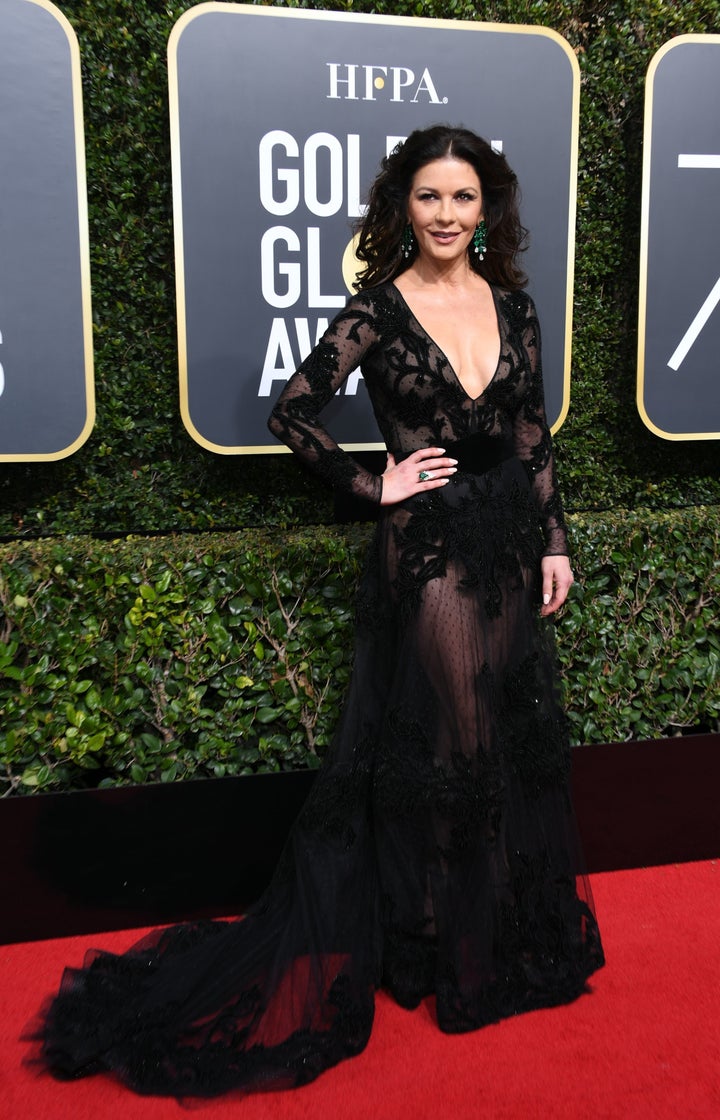 Zeta Jones wore a sheer number by Zuhair Murad.
"It's really great that women are supporting women and we have to continue to do that," she said in an interview with CBS.
"Not just in our industry, not even about vying for roles. This is serious and we're all coming together, and I feel very empowered by that.
"This is a celebrating night for women. When we work together in numbers, strength is in numbers."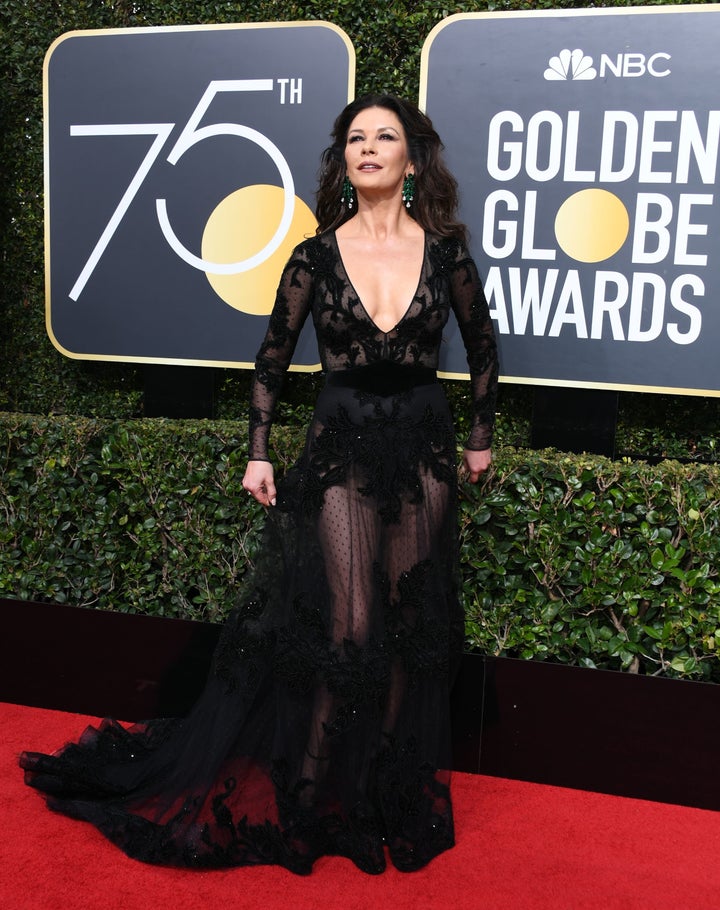 Jessica Chastain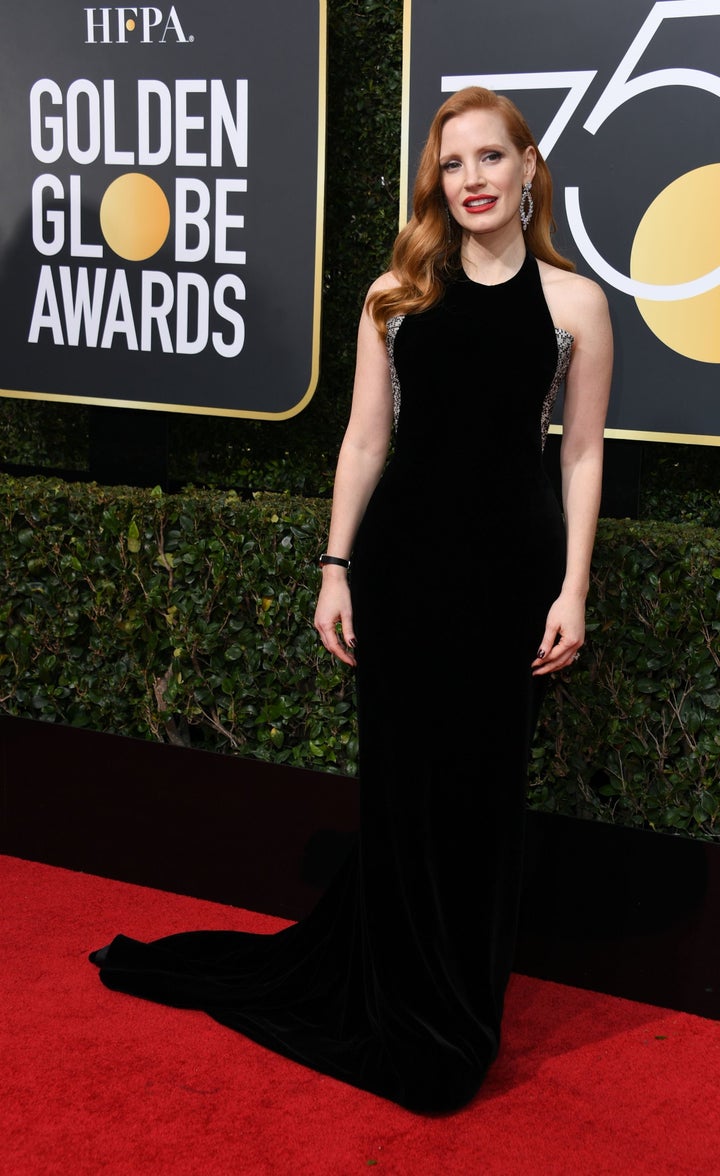 "We stand in solidarity against any abuse of power," Chastain, who wore an Armani Prive gown, told NBC.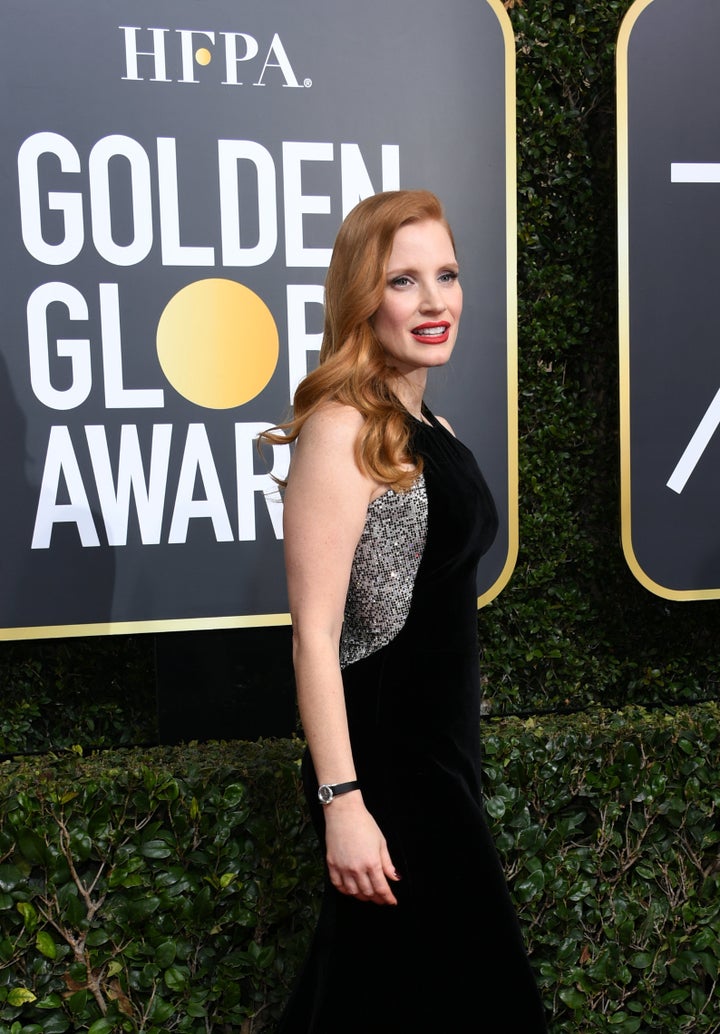 Christina Hendricks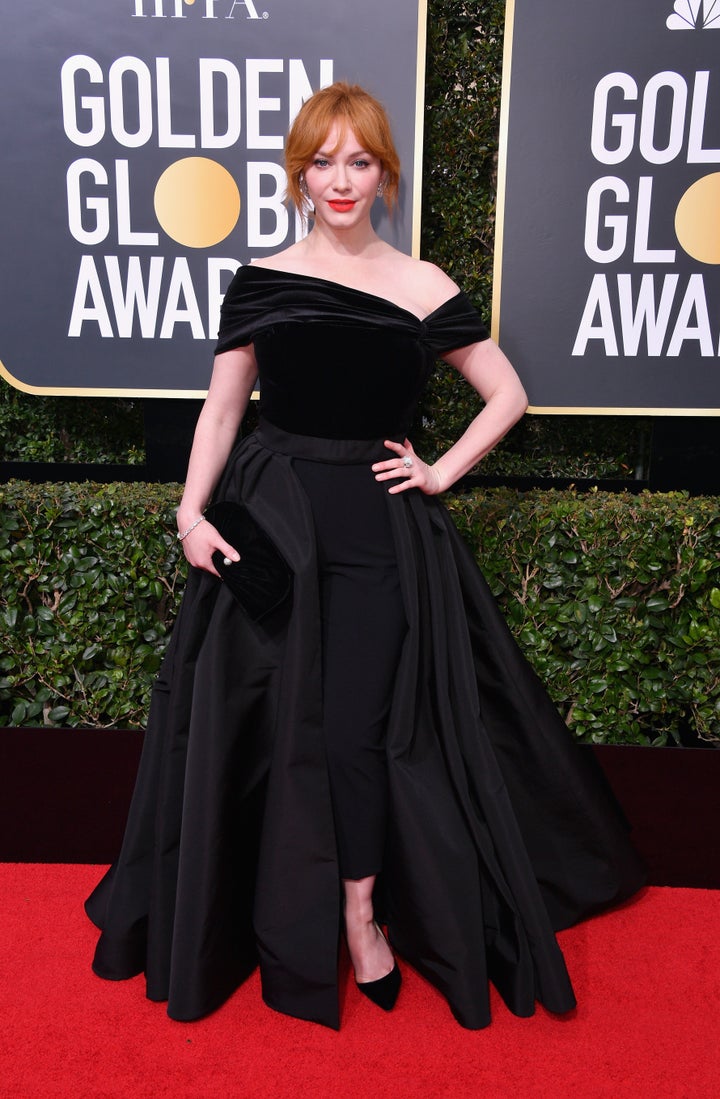 "This was a big challenge in my world because everything I do is made by hand," Khan told WWD.
"As you can imagine, when you have 20 people working on a dress and you only have a week and a half to make these things between India and the US, it is always very difficult.
"The logistics of making it and shipping are tough, but I know will be worth it. [The gown] has been redesigned in a way that is specific to her personality and the empowered message we're sending for the evening."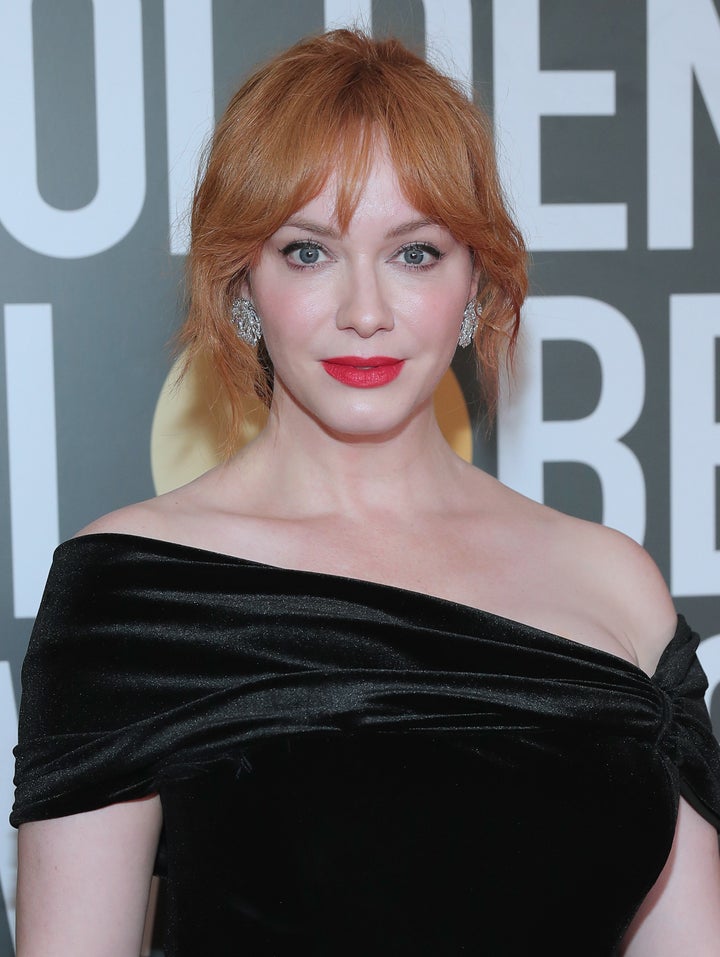 As for the men, they have it easy, as tuxedos tend to come in black. But none-the-less many did represent for the #WeWearBlack movement, by proudly sporting the Time's Up pin.
William H. Macy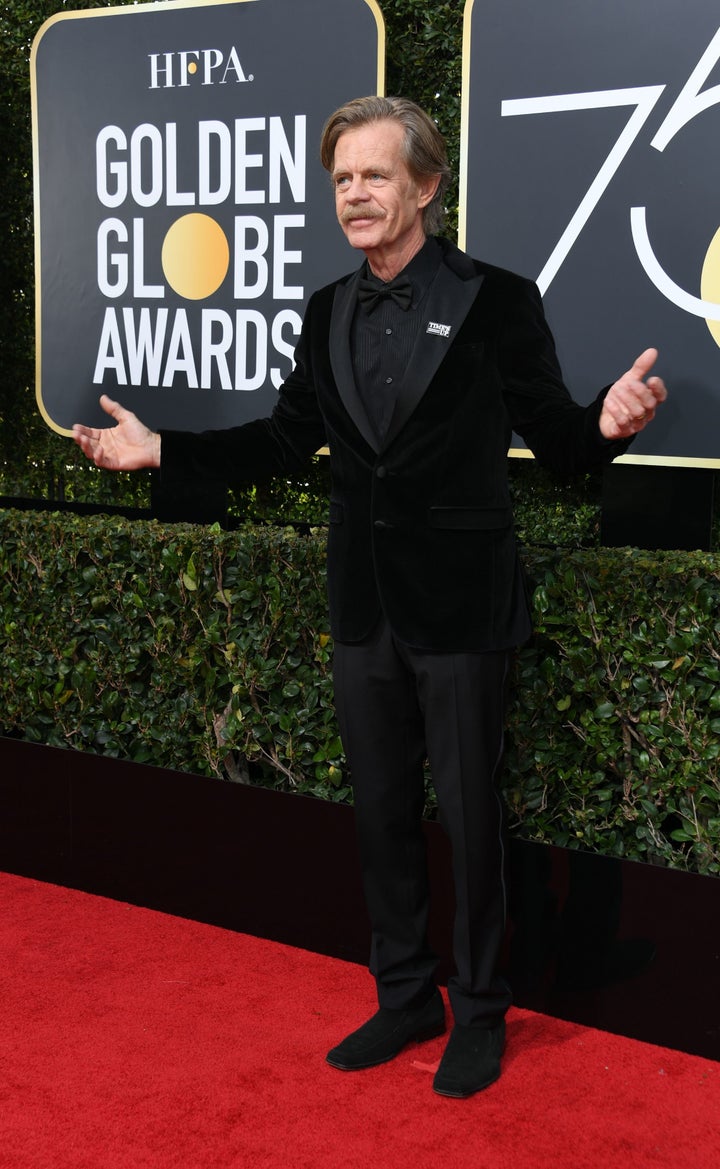 Ewan McGregor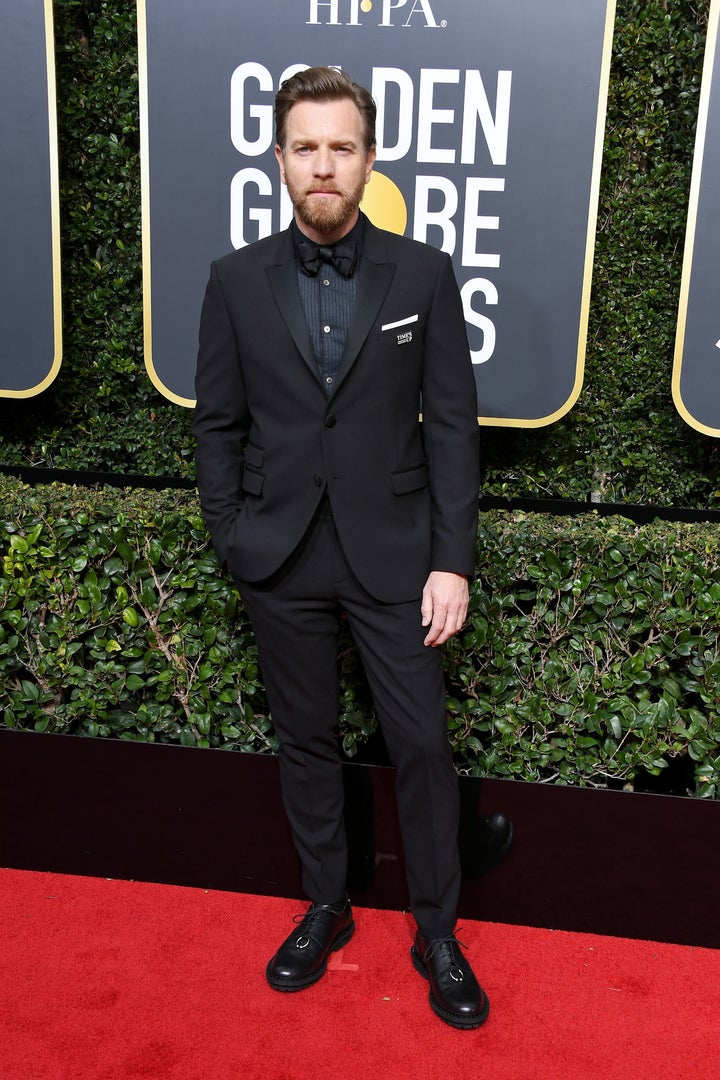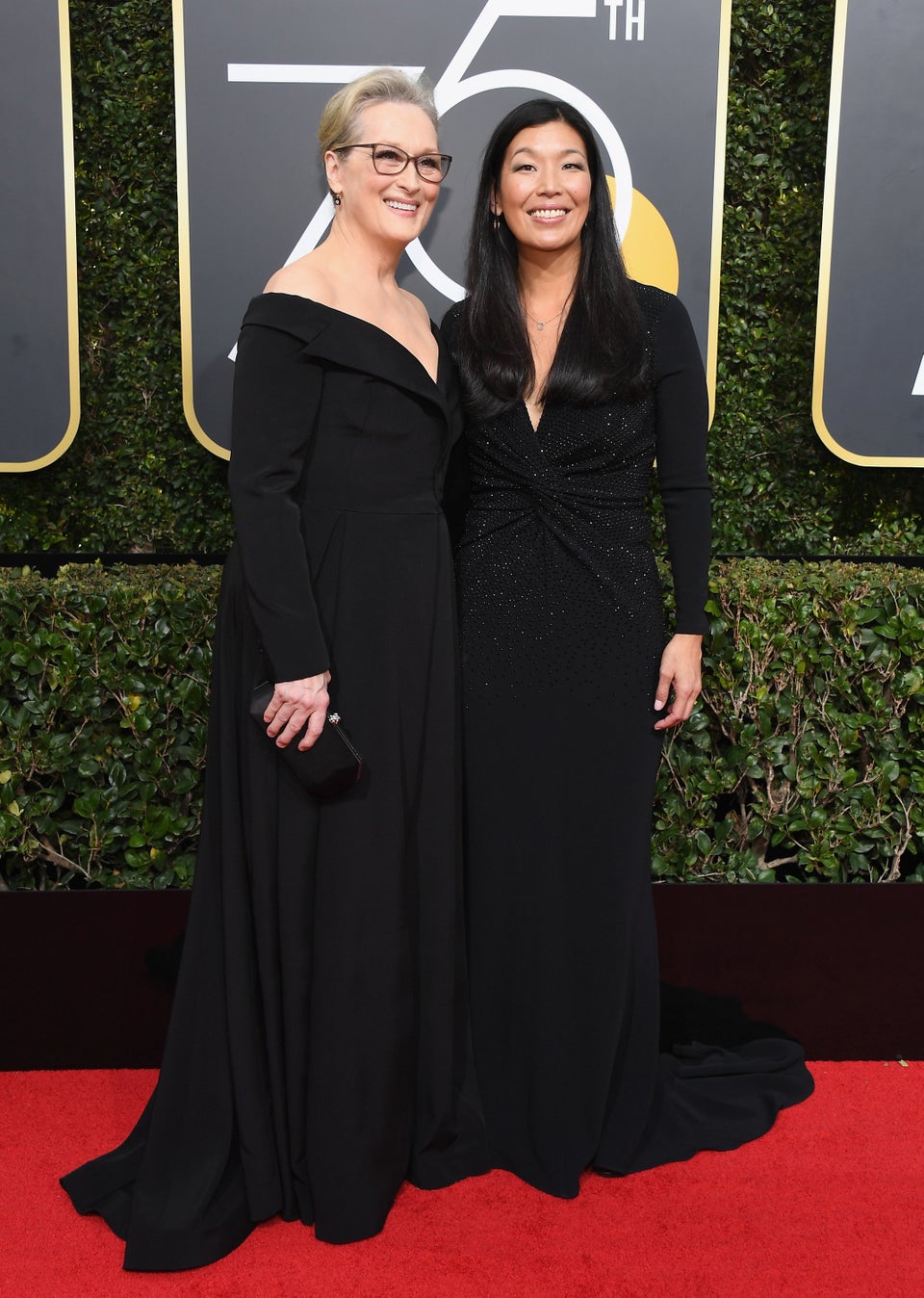 Golden Globes 2018: All The Red Carpet Pics You Need To See