The safety of children's Halloween costumes is a key concern for parents, chiefly around flammability.
In advance of Halloween, Good Housekeeping conducted an investigation into the safety of children's costumes of high street retailers.
They said: "Currently, children's costumes are classified as toys by EU rules. Some retailers have acknowledged these aren't stringent enough on flammability and voluntarily test their costumes to nightwear standards (known as BS5722) – which are the toughest flammability regulations that currently exist."
Good Housekeeping tested six costumes from high street retailers Wilko, Aldi, George from Asda, TU from Sainsbury's, F&F from Tesco, John Lewis, TK Maxx, and Marks & Spencer to see how they fared when evaluated to the BS5722 standard, which is the British Standard used for nightwear and dressing gowns.
"To do this, we sent the costumes to a dedicated flammability testing facility that is both UKAS (United Kingdom Accreditation Service) and ISO (International Organization for Standardisation) accredited.

"To test products for flammability multiple samples, which have been washed, dried and conditioned in a temperature-controlled room, are cut from the garment (sized 670 x 170mm) and tested, including all threads, trimming and decorations.

"These are tested on a machine called a 'Rhoburn'. It has a vertical frame, with horizontal trip threads (which have a specified yarn count and must be cotton) set at 300mm and at 600mm.
"The samples are pinned to the frame and held over a small gas flame that is roughly equivalent to a match flame. For consistency, a 40mm flame is held to a point about two inches above the bottom edge of the fabric for 10 seconds on each sample.

"To fail the test, the fire would need to reach the trip thread at 300mm in under 25 seconds, or reach the higher thread in under 50 seconds."
Here are the results:

Note that all these clothes warn against exposure to naked flames. They all meet the European Standards of safety and break no laws.
Sainsbury's Terrifying Tuxedo, £12-14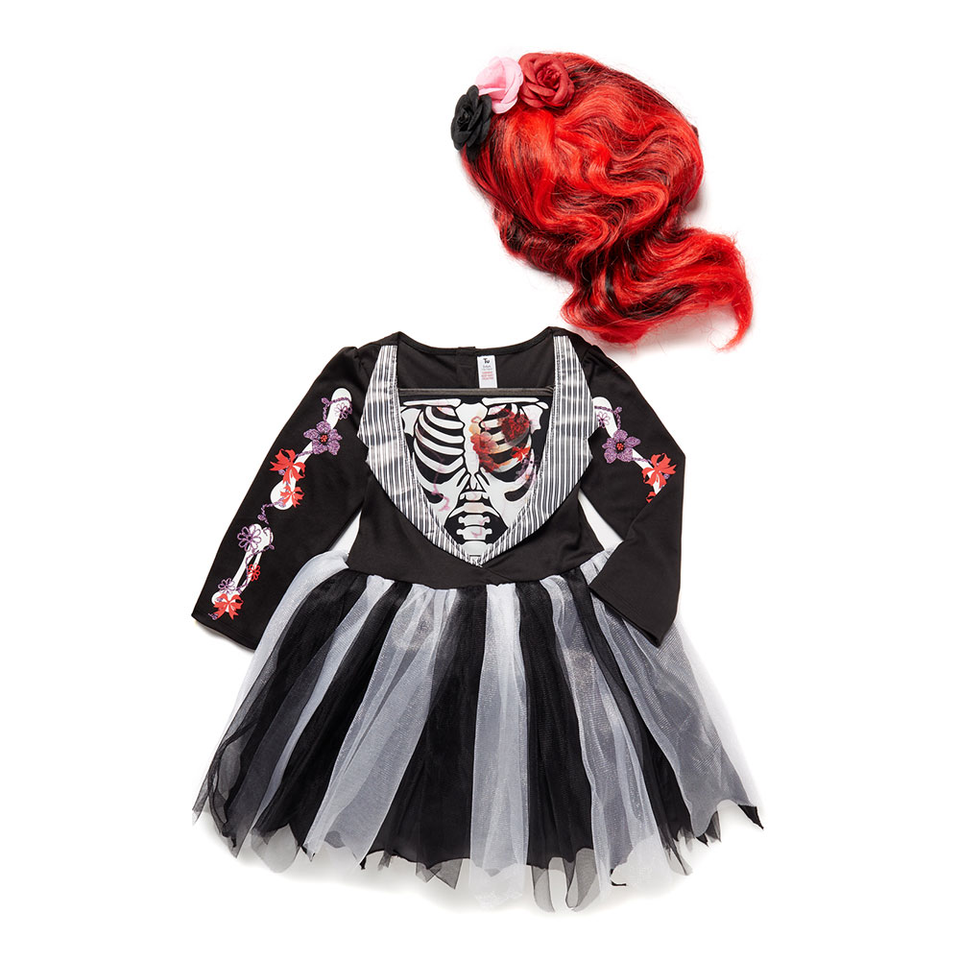 Wilko Bloodsucking Vampire, £8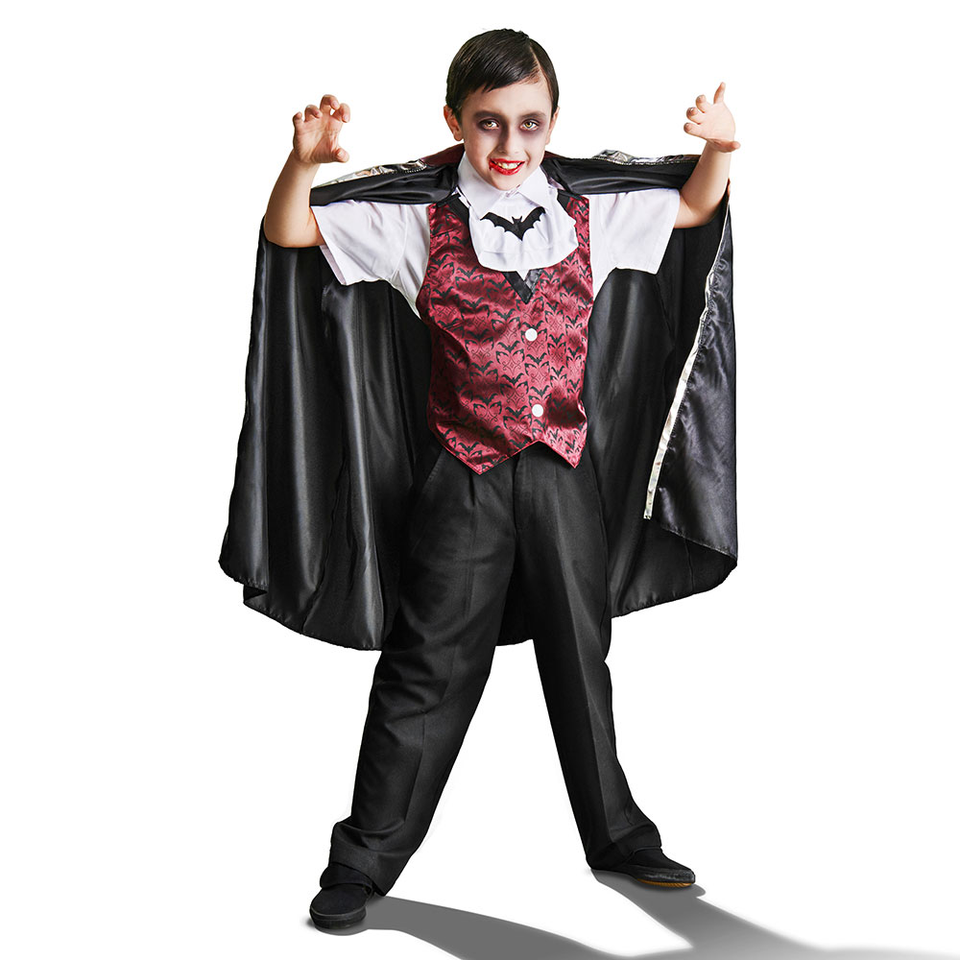 Marks & Spencer Witch Costume, £18-22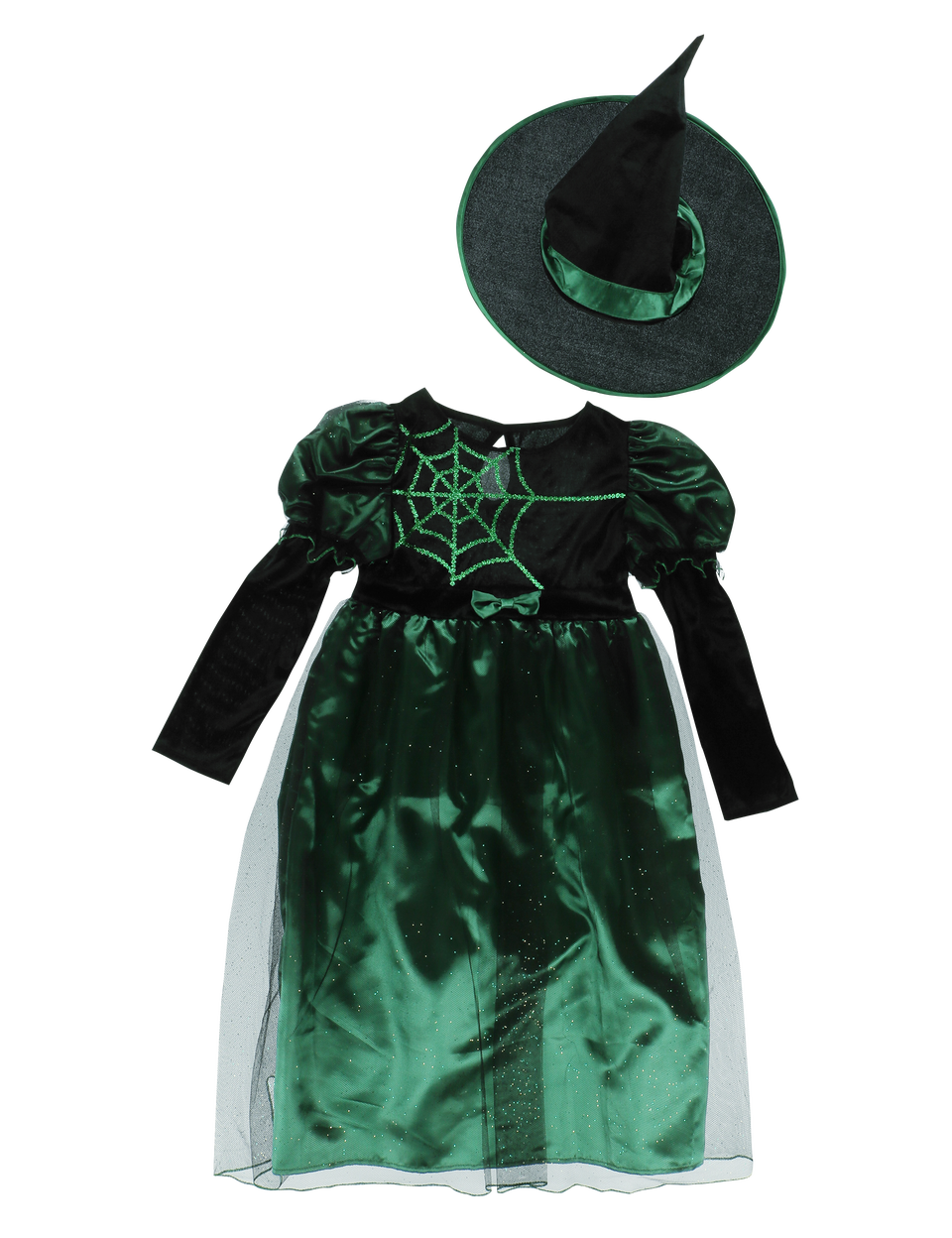 Tesco Glow In The Dark Skeleton, £7-10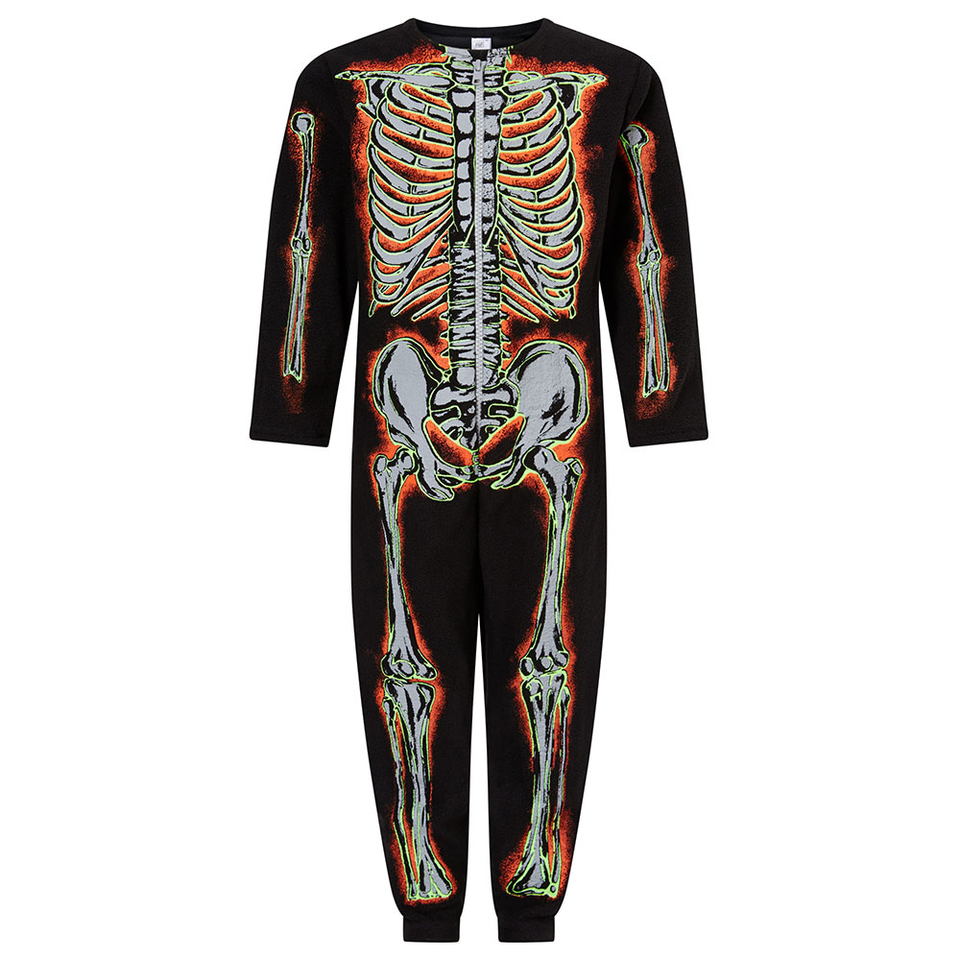 TK Maxx Witch Halloween Costume, £19.99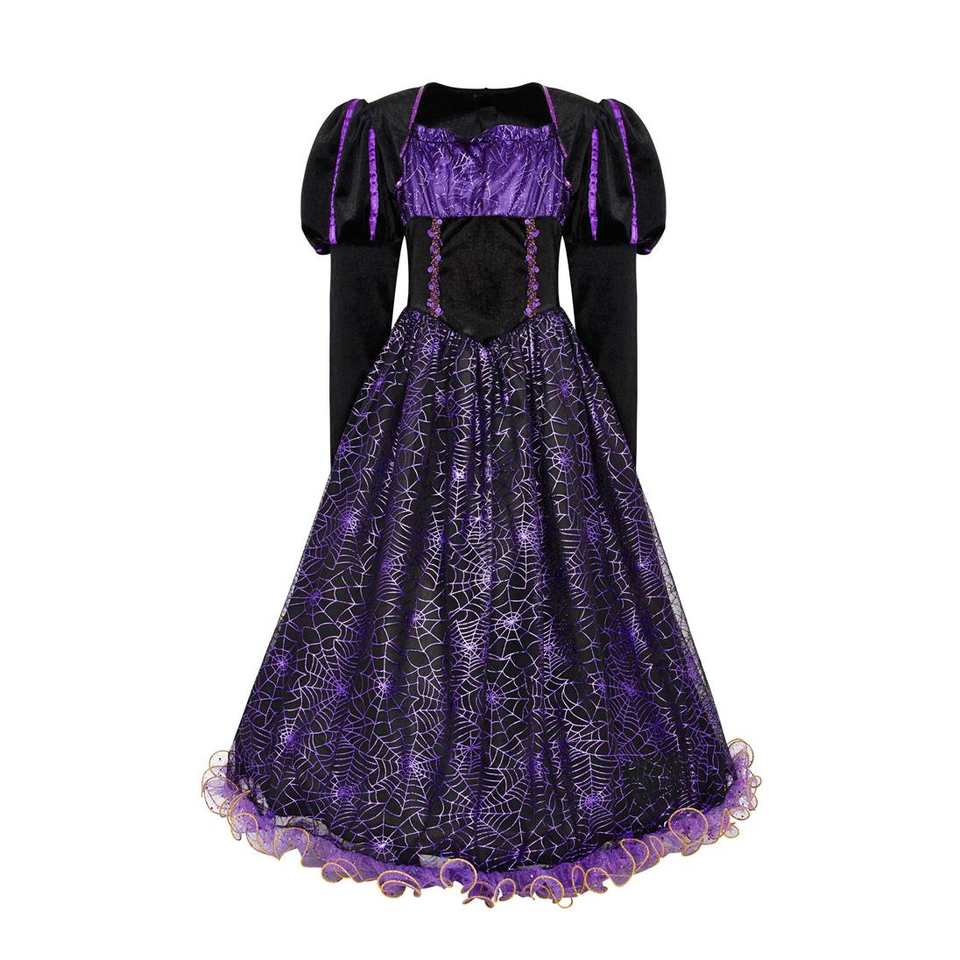 Aldi Magic Boys Mummy, £3.99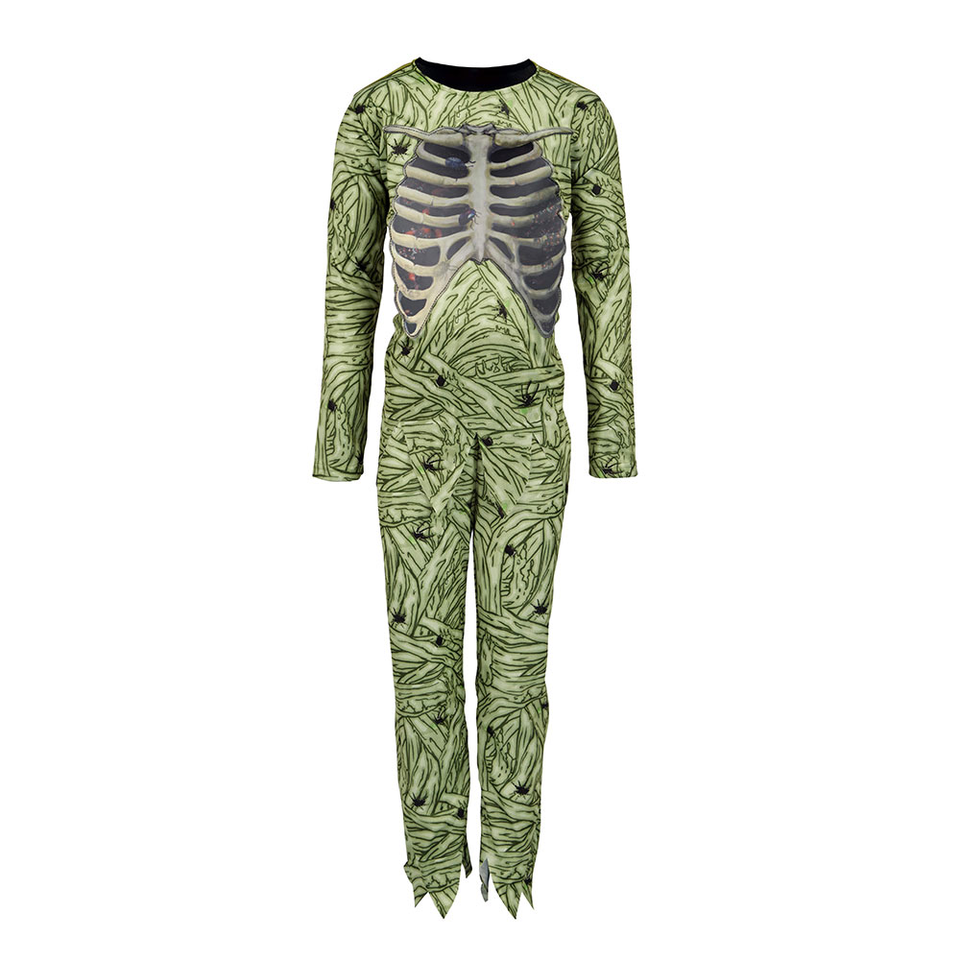 GOOD HOUSEKEEPING GUIDE TO STAYING SAFE THIS HALLOWEEN

Avoid capes, trains, and dangling sleeves – these can make the risk of catching fire greater, and they're a trip hazard too.

Materials like cotton and rayon generally burn most easily, while synthetic fibres like nylon can be considered a lower risk. However, these fibres can also melt and potentially stick to skin, so are still risky even if they don't burn as quickly.

To limit the fire risk, use battery-operated tealights and candles so that kids aren't exposed to naked flames. These are widely available and can be used to light pumpkins and put in regular tealight holders

Don't ever leave lit pumpkins or candles unattended. If you live somewhere where children might be trick or treating, don't leave candles on paths or by doors that could catch costumes.