A Tory MP says victims of sexual abuse are being "incentivised" to make an allegation in order to get compensation money.
James Gray left fellow MPs in shock when he claimed payouts should be refused to victims until a perpetrator was officially named.
He said there "may be occasions" when the "informer" was "incentivised in one way or another" to get cash from the Criminal Injuries Compensation Authority (CICA).
Gray said those who falsely accused the late Tory premier Ted Heath should be denied a payout, telling Parliament: "Would the Secretary not agree with me, there may be occasions, as for example, in the allegations, very grave allegations, made against the late Sir Edward Heath, that the informant is incentivised one way or another by the likelihood of getting some compensation for making their allegation.
"Should the compensation not wait until the outcome of the investigation is known before the person making the allegation is paid?"
Justice Secretary David Lidington reminded the Wiltshire MP the CICA scheme does not have a "direct link to a trial and conviction" because not all criminals are found guilty in a court of law.
In recent years, thousands of historic sex abuse allegations reported to have taken place at British public institutions in the 60s, 70s and 80s.
Numerous reports have found the state failed to protect children and vulnerable adults and many perpetrators of the abuse have died since the abuse came to light, meaning Gray's statement will be seen as highly controversial.
Lidington told MPs: "Probably all of us who are constituency members can think of cases perhaps where someone has been a victim of an assault but it has been impossible to successfully prosecute the person or people responsible and therefore that direct link to a trial and conviction is not there in the scheme."
It also emerged this week, however, that some fantasists who falsely claimed to be victims of historic abuse will get to keep thousands of pounds of tax payers' cash.
'Nick', a man who sparked fears of a VIP paedophile ring after making false child abuse claims against former Tory Home Secretary Leon Brittan and ex-Army chief Lord Bramall, was been allowed to keep up to £50,000 in criminal injuries compensation.
CICA has also yet to retrieve £11,000 it paid to Danny Day, a "chronic liar" from Bromley, Kent, whose false rape accusation put David Bryant behind bars for two years before the former Dorset fire chief was declared innocent.
He added: "Where there is evidence that compensation has been sought fraudulently then the authority ought to seek the necessary legal action in order to recover those funds."
Separately, the Justice Secretary said CICA is embarking on an "urgent re-examination" of its internal guidelines.
It is feared they allow for compensation to be denied if children "were complicit in their own abuse" - something not legally possible by definition.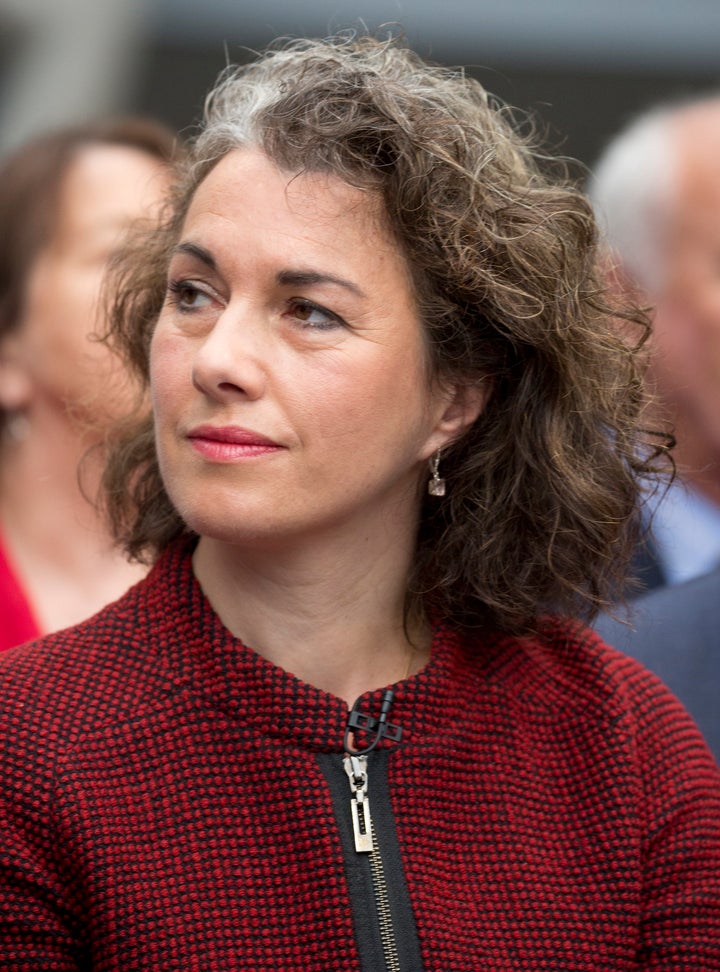 Sarah Champion, former shadow women and equalities secretary, asked Lidington: "Will he commit to updating the guidance in three specific areas? One, children cannot be complicit in their own abuse; two, as part of the grooming process children are coerced into carrying out criminal activities; and three; put compensation for victims of family abuse under the same roof before 1979.
"At the moment Cica are denying compensation on those grounds."
Lidington replied: "Well I'm happy to look further at all of those three issues.
"I can say to her that following some of the concerns expressed earlier this year Cica has decided to mount an urgent reexamination of its own internal guidelines, in particular to make sure that there is no risk that a child could be disqualified from compensation because they had been groomed into giving consent when that consent had in effect been forced from them through a subtle process of grooming.
"The department is also aware of the concerns that have been raised over how the rules of the scheme more generally work in relation to the cases of child sexual abuse.
"We are talking to Barnardos and Victim Support in detail about those concerns and the reforms that they propose in order to deal with them."