In the 40 years since 'Grease' first hit cinemas, society has changed in a number of ways, meaning certain scenes feel a little old-fashioned or even problematic when viewed through a modern lens.
One such example would be the film's ending, when Sandy - having been mocked by her peers throughout the film for her conservative and traditional attitude - undergoes a transformation, dressing more provocatively and smoking a cigarette, and ultimately winding up with her love interest, Danny.
But while many in the past 40 years have suggested this ending sets a bad example, 'Grease' star Didi Conn has stuck up for the film, insisting Sandy's transformation was about a lot more than appeasing Danny.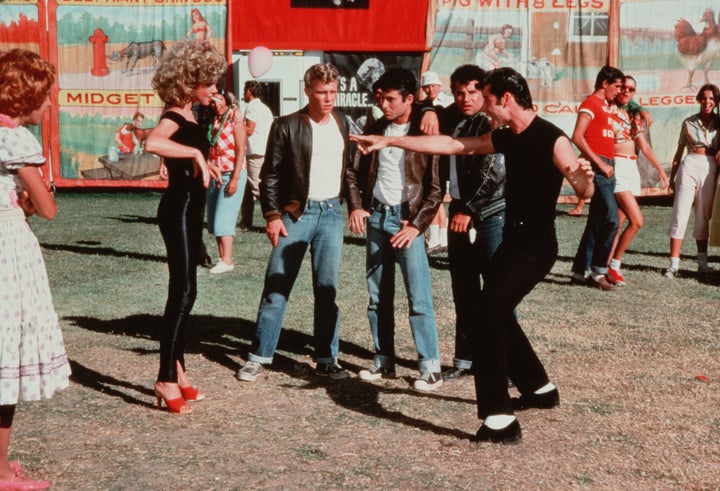 Speaking on 'BUILD' ahead of the film's 40th anniversary, Didi - who played Frenchy in both 'Grease' and its sequel - said: "We always felt that she wasn't just doing it to please Danny.
"We felt, and especially Olivia [Newton-John, who plays Sandy], that there was just that hot, sexy, hot mama inside of her. You know, that hot sexy Sandy, and that she was just bringing another quality out. And [Olivia] was chomping at the bit to do it too!"
When asked whether she felt the ending would be kept the same were 'Grease to be made in 2018, Didi claimed: "I think so, because again, it's another quality, it's another part of her character."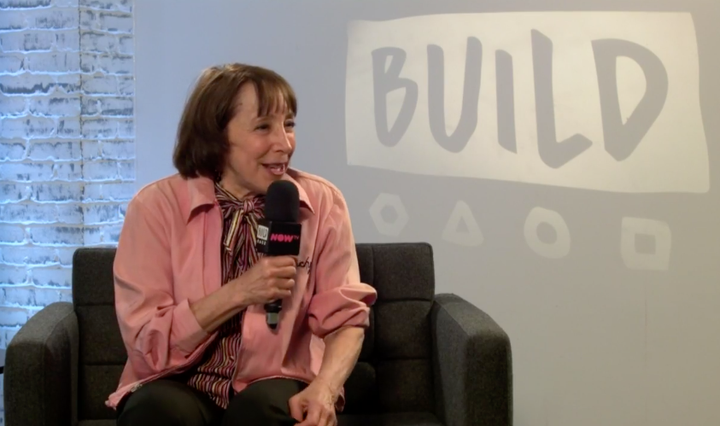 Drawing comparisons between Sandy and Olivia Newton-John at that time, Didi continued: "When she made the movie, she was a humongous star. She had so many number ones, but they were all very… sweet and goodie-goodie. So she was really wanting to let that other part of herself out.
"It really was [a transformation for her too]."
One other aspect of the 'Grease' ending that has proved divisive among fans of the film is the infamous "flying car" scene, in which Danny and Sandy soar off into the clouds in the newly-renovated 'Greased Lightning'.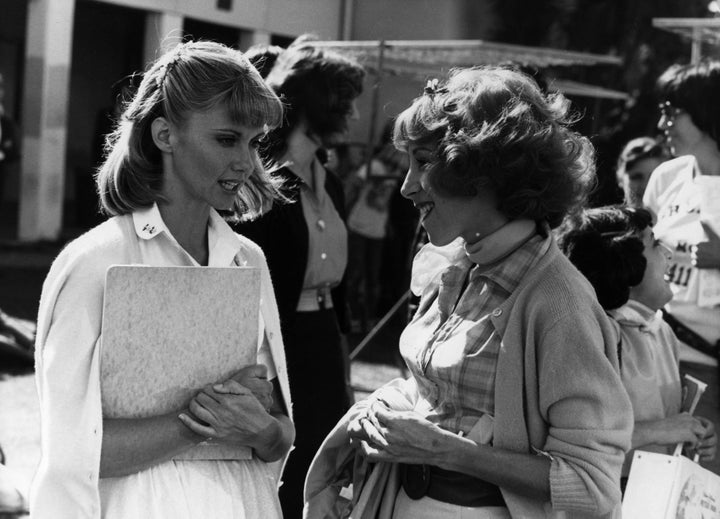 Didi insisted she is a fan of the flying car ending, adding: "It starts off with a cartoon, and it ends in a fantasy. So you know, I think it's alright."
Watch Didi's full 'BUILD' interview below:
NOW TV is celebrating Grease's 40th anniversary with a series of free slumber screening sessions, all taking place in an exact replica of Frenchy's iconic bedroom. Secure your tickets here.