With the UK slowly disintegrating before our very eyes, it was up to the Great British Bake Off contestants to distract us from the latest developments in Westminster on Tuesday night.
And for those who flicked over to Channel 4 from the rolling coverage of the Brexit vote in parliament, there was a touching moment that helped restore their faith in society.
As the bakers took on Biscuit Week, both Priya and Jamie struggled to complete their Signature creations in time, prompting their fellow contestants to leap into action.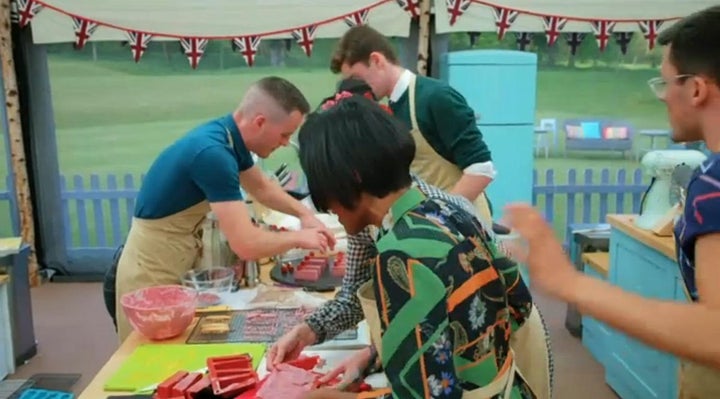 Before either of them had even asked for help, Helena, Michael, Henry and David began whizzing round Priya's workbench to help get her biscuits ready for judging.
And after Jamie suffered (yet another) disaster when the caramel failed to set on his sour cherry shortbreads, Michelle jumped in to help make his "dog's dinner" look more presentable.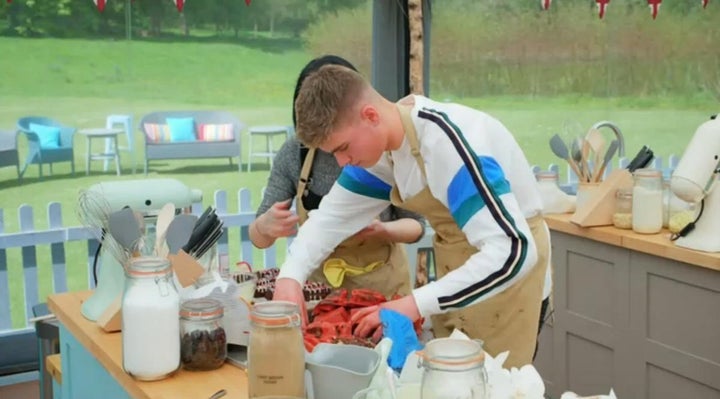 The team spirit displayed by the competitors really touched everyone at home, who claimed it was the perfect tonic to what was going on in the world of politics...
Sadly for Jamie though, Michelle's help was not enough to save him from being sent home.
Judges Paul Hollywood and Prue Leith slated his signature biscuits for not only looking bad, but not tasting great either.
Paul also berated him in the Technical Challenge when he added an egg glaze to his fig rolls, making them "look like sausage rolls".
Meanwhile, Alice was awarded Star Baker this week, after impressing with her lamb-themed Showstopper, having previously placed top in the fig roll Technical.
The Great British Bake Off continues next Tuesday at 8pm on Channel 4.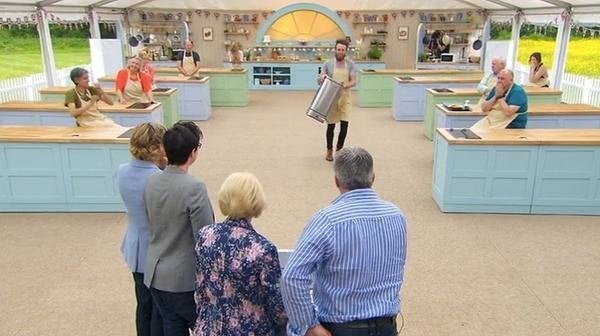 Most Controversial Great British Bake Off Moments