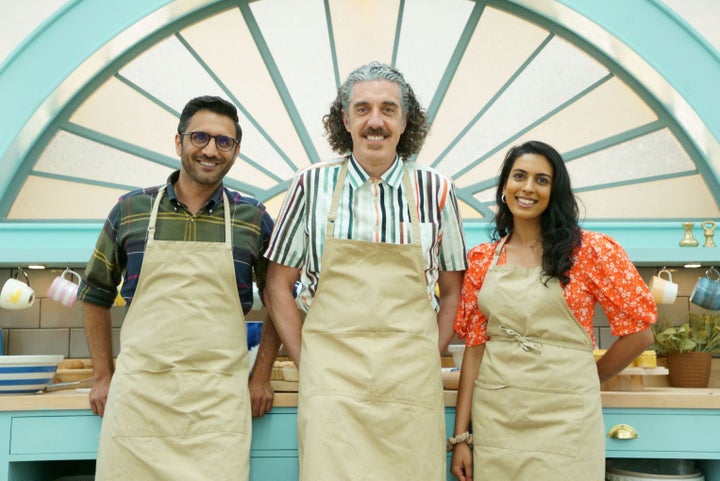 Warning: Major spoilers ahead.
Has there ever been a closer Great British Bake Off final? Judges Paul Hollywood and Prue Leith certainly didn't think so.
It was also one of the most stressful finales in Bake Off history. But in between Crystelle's raw focaccia, Giuseppe's cold oven and Chigs' unrecognisable Belgian buns, there were, as ever, plenty of laughs and joy to be found...
First up, anyone else miss Jürgen?
It didn't go unnoticed just how unwanted Noel's oven-side chat was at times...
Prue's statement necklace did not disappoint...
Do we smell a new reality show?
We will never recover from the look on Prue's face when she tried Crystelle's raw focaccia (and neither will Crystelle)
Or this...
Where were the instructions for the technical challenge?
And the cream for Chigs' mushroom?
We have a feeling Giuseppe will never not check his oven door is properly shut again
And it wasn't just Giuseppe who was stressed...
But it was all worth it in the end
It's been quite the year for Italian victories...
And to think all you had to do to win was kiss Noel's spatula
We'll just leave these here...
Chigs and Crystelle might not have won the final, but...
And they're not the only Bake Off pairing that people have plans for...
This. All of this...
And we'll leave the final word to this year's brilliant Bake Off champ...