Forget about the red carpet looks at the 2016 Met Gala, for some celebrities it was all about the green carpet... the Green Carpet Challenge, that is.
Combining high profile glamour with ethics, the Green Carpet Challenge brings together big names and sustainable fashion.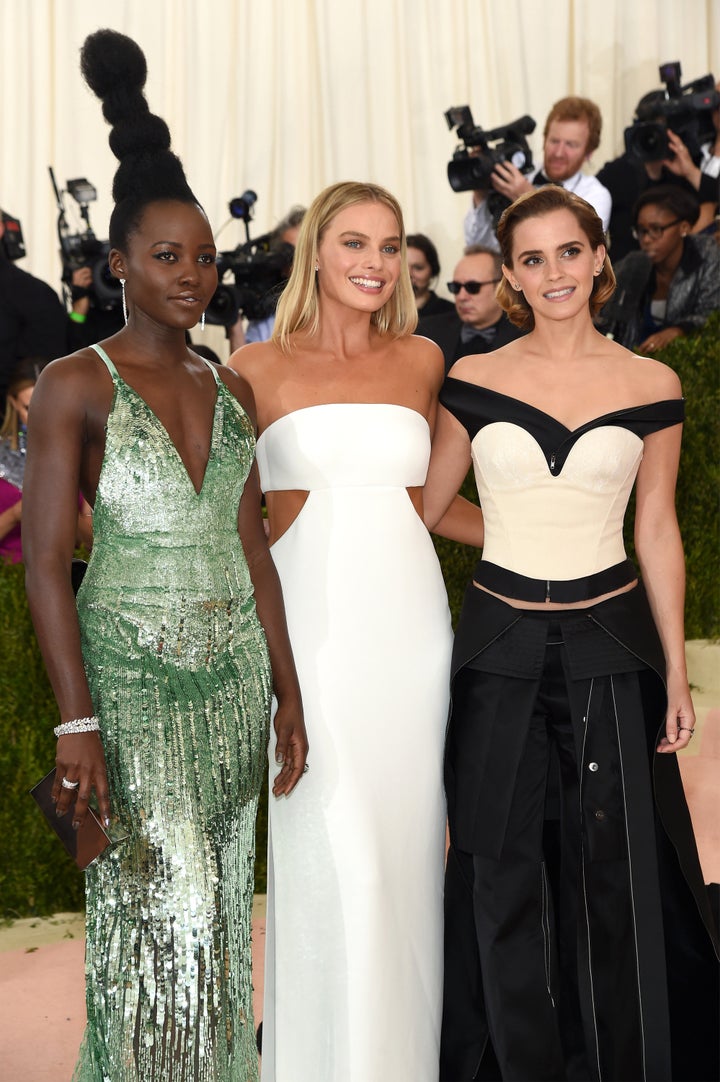 Created by Livia Firth, founder of Eco-Age, the initiative currently has over 50 of fashion's biggest names on board - including Stella McCartney, Prada and Victoria Beckham.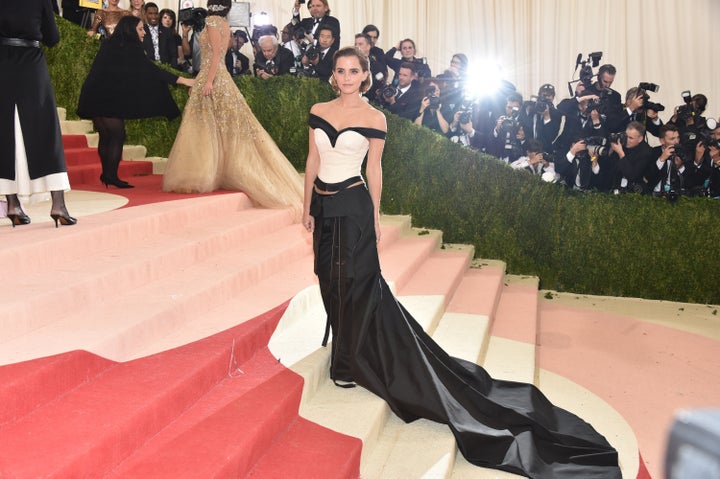 Watson's look was made from Newlife fabric, a unique yarn engineered from used plastic bottles sourced, processed and spun into yarns exclusively in Italy.
Every element of her outfit was considered from an ethical perspective - even down to the zippers which were made from recycled plastic.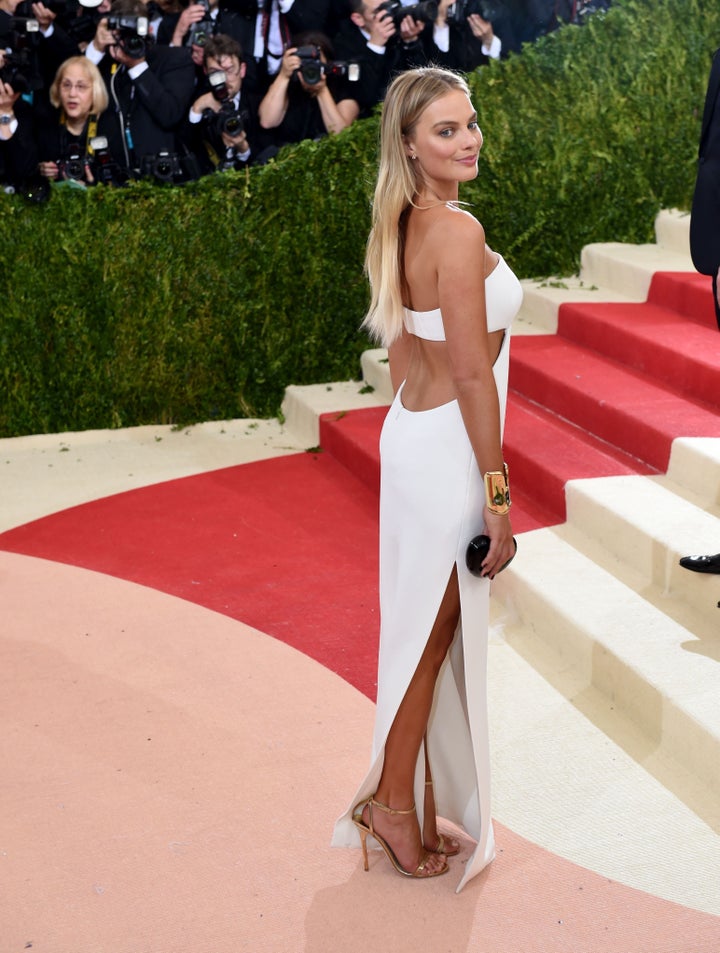 Robbie's optical white strapless dress with cutouts was made from a silk fabric woven in Italy, lined in organic silk and featured zippers made from recycled materials.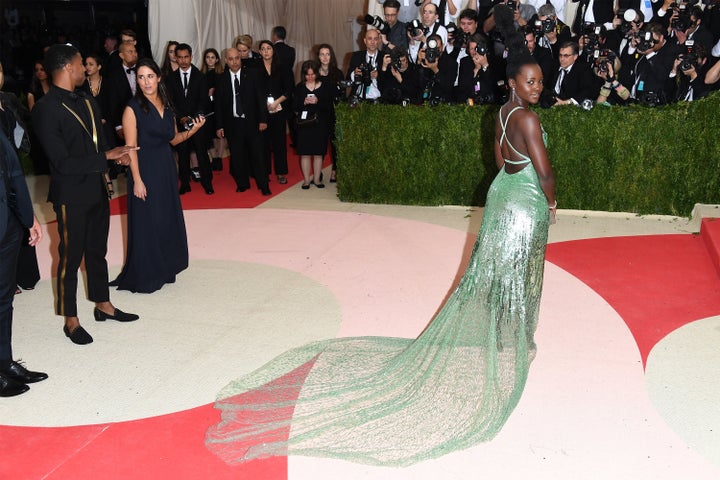 Nyong'o's jade sequin dress with velvet straps was assembled entirely in Calvin Klein's New York atelier, with hours spent in-house on the embroidery and understructure of the dress.
Want to see more from the Met Gala? Check out every single look from the evening in our gallery below: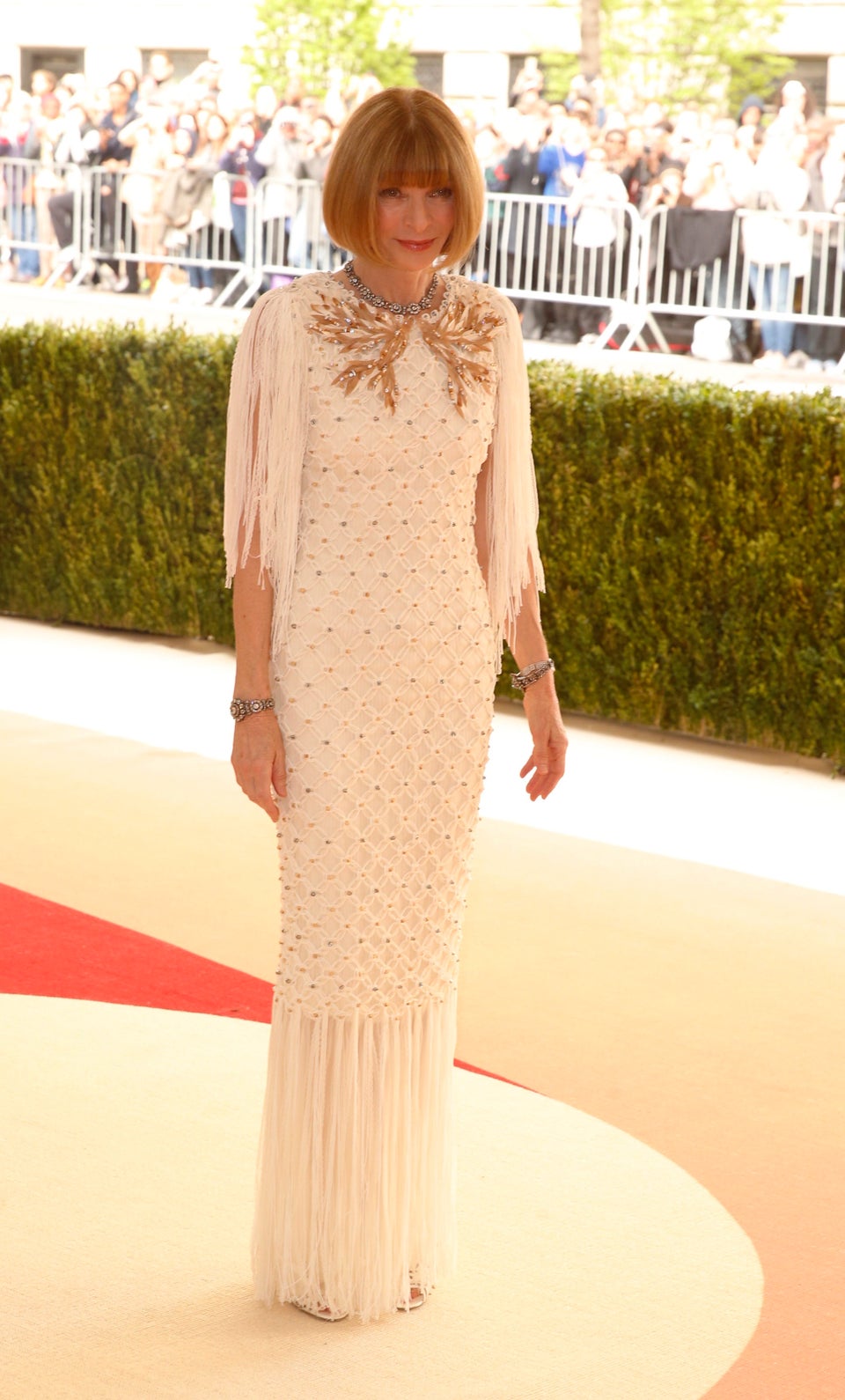 Met Gala 2016 Red Carpet