The Grenfell inquiry wrapped up this week for the summer recess after providing weeks of yet more incredible revelations.
Whereas the first part of the inquiry last year examined the harrowing details of the night itself, since it reconvened in January, this year's instalment has heard often shocking details about the corporate decisions that lead to the blaze being so deadly.
Ignored emails, architects who weren't aware of rules and a general trend of passing the buck were all major themes as the refurbishment of the tower from 2016 to 2016 was dissected.
It was of course this refurbishment that resulted in the tower being clad in a combustible material that burned quickly and fiercely on the night of the disaster.
Here are seven key revelations that the second part of the inquiry has brought to light so far.
Lead fire consultant 'ignored' cladding email
A senior fire consultant who worked on the refurbishment ignored emails that detailed the type of cladding to be used on Grenfell Tower, the inquiry heard on July 9.
Terry Ashton, of fire engineering firm Exova, was provided architectural drawings of the planned original zinc cladding in September 2014 and was asked for his advice about the use of fire-stopping measures in the system.
By this time the new contractor Rydon had not kept Exova on as a "fully paid-up member of the design team" and Ashton said his advice was given on an "ad hoc" basis, adding he did not feel obliged to "give these drawings much attention".
Ashton said he offered his advice despite not knowing what kind of insulation was being proposed and without knowing if the architects even planned on using the tested method.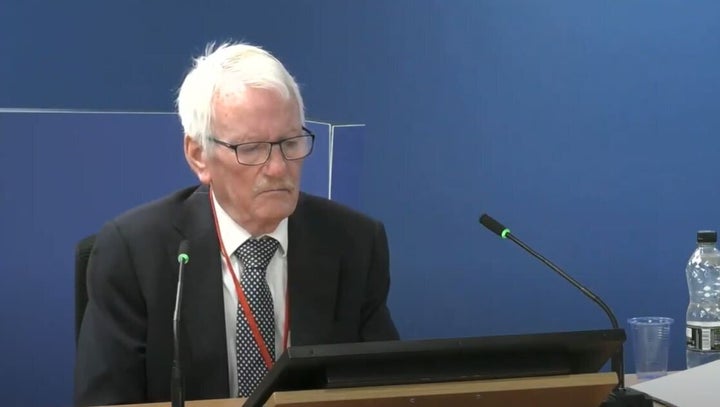 However, the same day he had been sent an email with an attachment specifying the designer's intention to use CelotexRs5000 insulation, a combustible material.
Ashton failed to open the attachment before offering his advice, and he denied inquiry lawyer lawyer Kate Grange QC's suggestion it was "patently clear that you needed to open that attachment and then respond".
He said: "I didn't give these drawings much attention. I just wanted to know in broad terms what they were doing."
Grenfell architect couldn't recall if he knew high rise fire rules
The lead architect on the refurbishment of Grenfell Tower said he "can't recall" whether he knew there were different fire regulations for high-rise buildings, the inquiry heard back in March.
Bruce Sounes was in charge of the day-to-day management of the redesign of the 24-storey north Kensington block.
Giving evidence, the associate at Studio E architects was shown a diagram of different building classifications relating to blocks over 18 metres tall.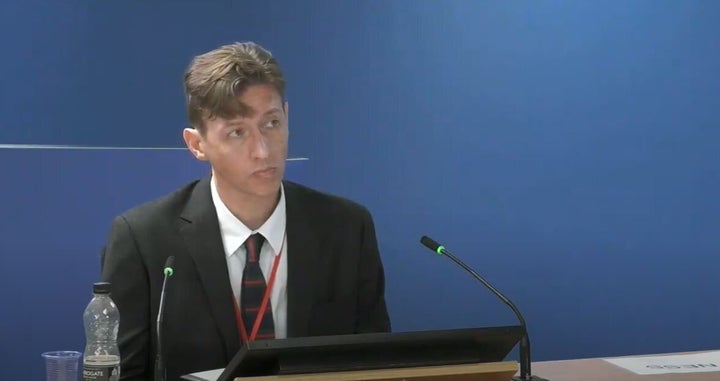 Sounes was asked by Kate Grange QC, counsel to the inquiry: "Were you aware that there might be different rules that applied to buildings over 18 metres?"
He replied: "No I was aware that they may exist, but I did not refer to [the document] at the time.
He added: "I can't recall if I was aware of that."
When asked whether he read the government guidelines on building and fire regulations – also known as approved document B – during the Grenfell project, Sounes said: "I referred to it on occasion but I certainly didn't read it from start to finish.
"Because it's so wide ranging, an architect will find themselves referring to specific sections to try and understand whether they are meeting their requirements."
The 'no guns, knives or hammers' security guidance
The way the inquiry itself was conducted came under fire earlier this month when it emerged security guidelines stated people should not bring "knives, replica guns, hammers or wrenches" to hearings, and searched visitors on arrival.
This was in stark contrast to the Infected Blood Inquiry, another high profile UK public inquiry where the majority of participants are white and no such measures were in place, HuffPost UK exclusively revealed.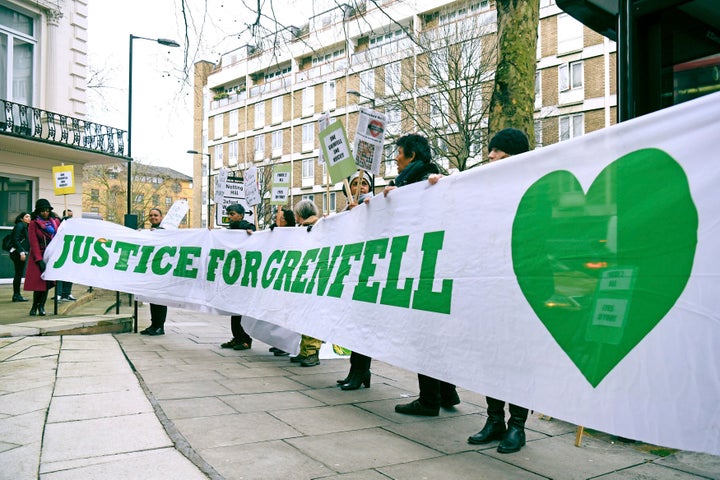 But at the Grenfell hearings, where many of those impacted are from Black, Asian and minority ethnic backgrounds (BAME), far tougher security checks are in place.
Bag searches are carried out on entry and security guidance includes a detailed section on "weapons" and other items that cannot be brought into the building.
Yvette Williams, of the Justice4Grenfell campaign group, said the differences were indicative of racial stereotyping of BAME and working class people presenting a greater risk.
A conversation confirming the type of cladding to be used on Grenfell Tower 'didn't take place'
An apparent telephone conversation during which a senior fire consultant allegedly approved the flammable materials used on Grenfell Tower "didn't take place", the inquiry into the disaster has heard.
Terry Ashton was said to have provided "fairly emphatic confirmation" in September 2014 that it was acceptable to encase the block in aluminium composite material (ACM) and combustible Celotex insulation, according to the oral evidence of architect Neil Crawford of project architects Studio E.
But Ashton said the call "didn't take place as far as I was concerned" and said he only learned which materials had been used after the fire had torn through the building in June 2017 and killed 72 people.
He told the inquiry on July 9: "I don't recall any conversation with Neil Crawford. Given that it is an important subject I would have expected him to confirm by email that I agreed that these materials were acceptable.
"To rely on an alleged telephone conversation is not very reliable."
Cladding inspector 'failed to read building documents in any depth'
The inspector of Grenfell Tower's cladding system thought it was "a very good install" despite failing to read the necessary building literature "in any depth", the inquiry into the fire heard on Thursday.
Daniel Osgood, of main design and build contractor Rydon, was tasked with overseeing how well the materials had been fixed onto the concrete exterior of the tower block.
He was sent an email by a colleague with links to building documents in April 2015, urging him to "please pay particular attention to the firebreak spec and insulation guide to ensure that they install correctly before any building control inspection".
The colleague, contracts manager Simon Lawrence, added: "I'm sure it'll take a few days or so to get to grips with it so happy reading."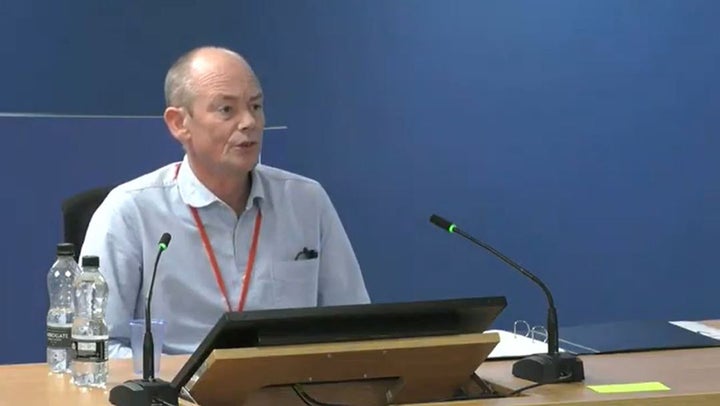 But Osgood admitted he did not "fully digest" the documents in his oral evidence to the inquiry on Thursday.
Inquiry lawyer Kate Grange QC brought up two documents, one containing information on fire-stopping cavity barriers and one with guidelines on installing the insulation, which are believed to be the files Osgood was sent.
She asked him: "Did you pay any particular attention to this guide when you were looking at cavity barriers and whether they were installed correctly on site?"
Osgood said: "I don't remember doing that.
"I do recall seeing it but I didn't study it in any depth."
Grenfell contractors 'more concerned about cost than fire safety'
Grenfell Tower contractors appeared more concerned about "cost and delay" than fire safety, the inquiry into the disaster heard.
During discussions about installing cavity barriers designed to stop flames in March 2015, it was noted that upgrading from the minimum required standard of 30 minutes' fire-resistance to 120 minutes' would cost an extra £12,000, the inquiry heard on Tuesday.
In an email chain between external wall subcontractor Harley Facades, lead contractor Rydon and architects Studio E, Rydon contracts manager Simon Lawrence writes: "Harley via their supply chain are questioning the rating of the cladding firebreaks.
"Apparently by going to 2hrs as we discussed has a cost increase of around £12k."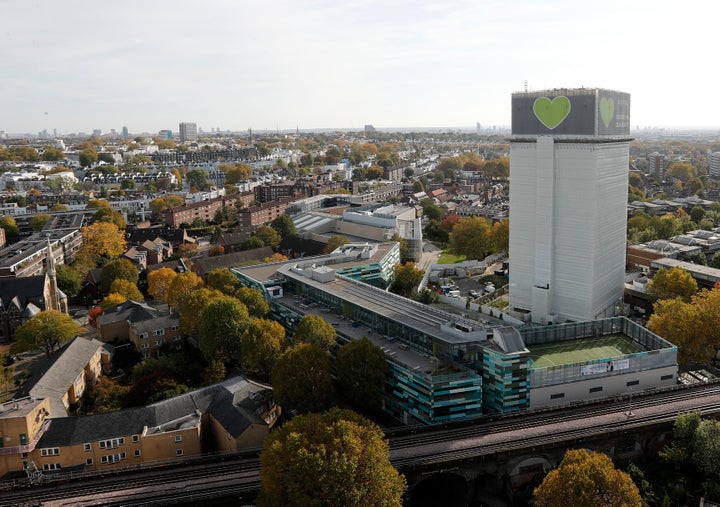 Studio E design lead Neil Crawford agreed with the inquiry's chief lawyer, Richard Millett QC, that there was pressure on site to avoid having to recommend the upgraded cavity barriers.
Millett asked him: "And the main concern was cost and delay as opposed to fire safety?"
Crawford, who led the architects' design team but is not a registered architect, replied: "I can't speak on behalf of the other participants in that conversation but you might read that into what they've written, yes."
Corporate witnesses were protected from prosecution
The only reason much of the evidence in the inquiry was heard at all was because witnesses from firms being grilled were guaranteed they will not face prosecution for anything they say, after some threatened to stay silent unless the legal threat of self-incrimination was removed.
The move covered oral evidence from individual witnesses only. It does not mean companies or individuals cannot be prosecuted.
Survivors and victims group Grenfell United they will "not settle for anything less" than criminal prosecutions over the fire and that "truth at the inquiry must not come at the expense of justice and prosecutions".
They added: "Grenfell was a tragedy but it was not an accident.
"The people responsible for knowingly encasing our families in a death trap and the people that allowed them to do it must face the full force of the law.
"We expect criminal prosecutions at the end of this and will not settle for anything less."