Thousands of people are expected to join teenage climate activist Greta Thunberg at a youth strike in Bristol on Friday.
It was announced at the weekend that Thunberg would be taking part in the Bristol Youth Strike 4 Climate, and anticipation has been mounting ever since.
Organisers of the event said on Wednesday that they had "no time for being patronised" after police contacted parents of local schoolchildren in order to warn them of potential safety concerns.
Avon and Somerset Police has warned of the potential for protesters to be hurt from "tripping, falling or being crushed by the crowds" given the anticipated popularity of the event.
Greta is due to join protesters, including school pupils, on a march through Bristol city centre.
She tweeted: "Heading for the UK! This Friday, the 28th, I'm looking forward to joining the school strike in Bristol! We meet up at College Green 11am! See you there!"
The number of people attending the march is unknown, though 16,000 turned out in Bristol for a strike in September.
What time is it starting?
The event itself is expected to start at 11am, but with thousands expected to arrive it is expected that crowds will start to gather on College Green much earlier.
A schedule released by organisers states that the first speakers will take to the stage at 11.15am, with Greta's talk to start at 11.45am.
Other speakers include Mya-Rose Craig, 17, who recently became the youngest person to be awarded an honorary doctorate in the UK.
She received the honour, from Bristol University, for using her platform as a world-leading ornithologist to promote greater diversity in the wildlife and conservation sectors.
Speaking before the event, she told the PA news agency: "I am enormously excited and honoured to be sharing a stage with Greta as well as demanding immediate and substantial action from governments around the world on climate and species extinction, as well as the need to interest young people of all ethnicities in the fight to save the planet."
A huge march is expected to set off around the centre of Bristol at 12pm.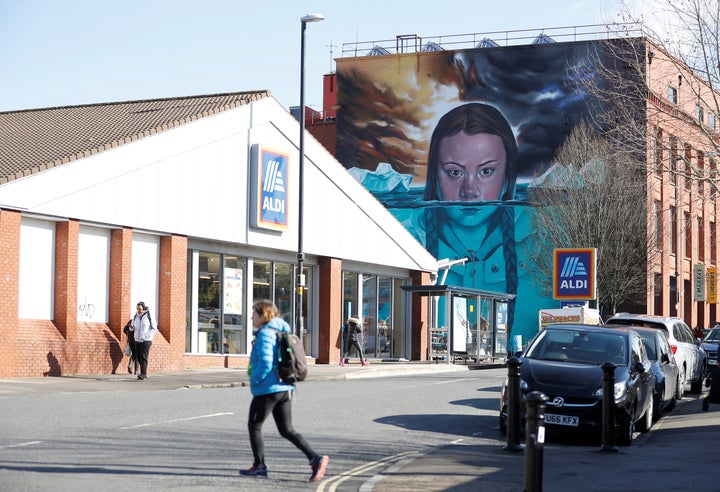 What route will the march take?
A number of major routes throughout the city have been preemptively closed between 9pm and 5pm in order to minimise disruption as the march proceeds.
The march will follow the same route as has been previously used during the school strikes, with the crowd moving from College Green through the Broadmead shopping area to Cabot Circus, and then return to College Green via Castle Park.
After the march, it is hoped Greta will head to the Southville area of Bristol to view a mural of herself.
The work, by local artist Jody Thomas, was previously used by Greta as her profile picture on Instagram and Facebook.
In a joint statement, Mike Jackson, executive director of Bristol City Council, and Superintendent Andy Bennett, Bristol police commander, warned of "major disruption" from the event.
"Bristol City Council and the Avon and Somerset Police are unable to accurately predict how large this event will be, however we have confirmation of people travelling from across the UK to attend," they said.
They urged people to allow extra time for travel and consider whether their journey was necessary.