Make sense of politics. Sign up to the Waugh Zone and get the political day in a nutshell.
Home secretary Priti Patel has ordered officials to explain what has happened to a long-awaited review into the ethnicity of grooming gangs, HuffPost UK has learnt.
A frustrated Patel has been met with "obfuscation" from Home Office officials when asking about the probe, which campaigners believe is crucial in tackling child abuse and helping the fight against far-right racism.
Patel assumed the review would be prioritised as Javid, whose parents were from Pakistan, gave several high profile interviews after ordering the probe in which he said the abuse made him "feel angry", and that the men had "disgraced our heritage".
A source in the Home Office suggested that Patel was being "given the run around by officials" who were "not being completely up front about this", and stressed that the home secretary at least wants to see the results herself even if they are not eventually published.
"She's not best pleased with the way it's going," they said.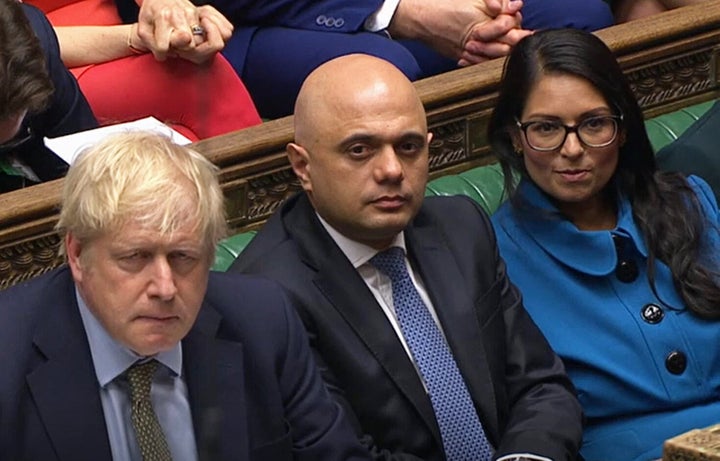 Nazir Afzal, the highly respected former chief crown prosecutor in the north-west of England who brought the Rochdale grooming gang to justice, told HuffPost UK the lack of research was being "exploited by the far-right".
He said: "I have been calling for an evidence based review since I gave evidence in parliament in 2012, the promises have come to nothing.
"The vacuum is exploited by the far-right.
"We were promised a review of sorts by the then home secretary and then when it didn't surface, we were told it was for internal use only.
"Now it seems nobody can find it.
"It's victims that constantly get let down by the failures of those in authority."
Javid initially promised the research in a letter to a cross-party group of 20 MPs led by Labour's Sarah Champion, who has seen her attempts to get more information about the research repeatedly frustrated.
The MP, who has seen the fallout of the child sexual abuse scandal in her Rotherham constituency, said it felt like officials were deliberately ignoring ministers' requests for grooming gang data.
Champion told HuffPost UK: "I have no idea why, but it has consistently felt like Home Office officials deliberately avoid ministers clear instructions for research when it comes to grooming gangs.
"The Home Office ministers and the former home secretary (Javid) have all stated to me that the department will carry out research into perpetrators of gang related child sexual exploitation.
"It appears civil servants in the Home Office believe if they ignore requests into grooming gang data for long enough, ministers will just move on to a different topic.
"I think they might be shocked by the persistence of Priti Patel on this issue.
"The reason we need offender profiles is to allow the police to disrupt and prevent grooming gangs. We have this data on other forms of child abuse, why not this?"
In a December letter to Champion, the head of the Home Office's unit for tackling exploitation and abuse, Christian Papaleontiou, strongly implied that the work had been finished.
Papaleontiou said officials had "completed" interviews with police officers on group-based offending, had "considered" external and academic research, and had "been working with the police and National Crime Agency" to improve data collection and analysis.
These were the three strands of work the Home Office last year said it was carrying out in response to enquiries about the review, while insisting the results would remain confidential due to operational sensitivity.