Home Secretary Sajid Javid has been accused of shelving his much-anticipated review into the ethnicity of grooming gangs, which campaigners see as critical in the fight against far-right racism.
Javid ordered a Home Office review of the "characteristics" of offenders last July amid concerns about gangs of mainly Pakistani-heritage men carrying out child sexual exploitation (CSE).
The home secretary, whose parents were from Pakistan, later said the abuse made him "feel angry", and that the men had "disgraced our heritage", in one of several high profile interviews on the subject.
But HuffPost UK has learned the Home Office has not spoken to leading experts on the issue, will not publish the findings of the review, and could not give a timescale for its completion.
The research has so far involved Home Office officials interviewing police investigators about the characteristics of offenders, a review of existing academic research and moves to improve data collection. Much of it will remain confidential due to operational sensitivity.
Javid initially promised the research in a letter to a cross-party group of 20 MPs led by Labour's Sarah Champion, who told HuffPost UK she had seen "no evidence" to suggest the pledge was being honoured.
"The communications I have had makes me think they are deliberately trying to cover their tracks about commissioning and delivering that research," she said.
Nazir Afzal, the highly respected former chief crown prosecutor in the north-west of England who brought the Rochdale grooming gang to justice, meanwhile said the lack of action was "seriously concerning given the fact that it's being exploited by the far-right".
He said he was "in despair" at the "shocking" lack of progress, and expressed surprise that neither he nor other leading experts on this issue had been approached by the Home Office.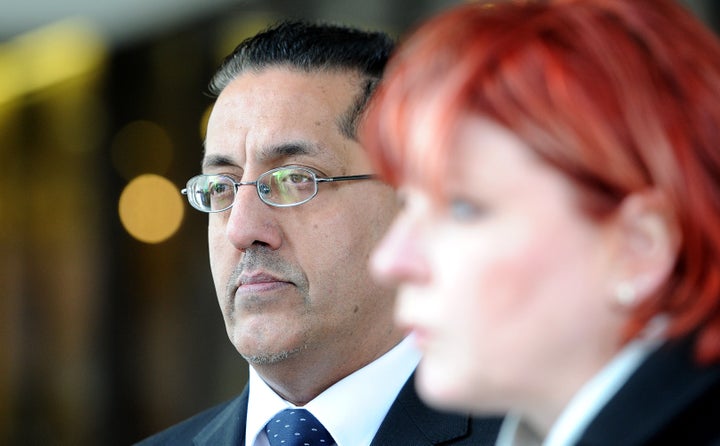 "One of the reasons why these cases have taken so long to bring to justice is because police were the last people to understand the problem," he said.
"It's victims' groups that have the greatest understanding. Talk to them."
He went on: "On subject after subject, you get the Home Office saying they are going to do something and they end up not doing it and hoping that you will forget about it.
"This is seriously concerning given the fact that it's being exploited by the far-right, the fact that there are people who are suffering physically because they are being attacked because they are being accused of being offenders just because of their ethnicity."
Afzal also warned that victims were being given "false reassurance" because of the media focus on one model of child abuse, carried out by largely Pakistani grooming gangs.
Champion meanwhile said she believed Javid "genuinely wants to have this research done" but blamed officials for deciding "it is for whatever reason too difficult" and instead pursuing "a muddle around the edge".
The MP, who has seen the fallout of the child sexual abuse scandal in her Rotherham constituency, said public research was important to counter the far-right with facts and evidence which might show that people had been "completely misinterpreting" the common ethnicity of many of the abusers.
"I would like to just shut [the far-right] down, for me I see these as criminal gangs and that being the main motivator for why they are doing this. But I can't prove that."
She went on: "It may well be that they all went to the same secondary school, or they all operate on the dark web, so we might be completely misinterpreting it.
"Or it could be that the police are deliberately targeting men of Pakistani heritage and ignoring all the other criminal gangs that are going around doing this kind of thing.
"I literally don't know and this is the problem, because we haven't got that research to put this to bed. Both myself and many other people with some pretty nasty intentions are speculating, and it's not helpful."
She also insisted the work "absolutely" must be made public to enable schoolteachers, parents, park wardens and others who play roles in safeguarding children can learn how to better protect them.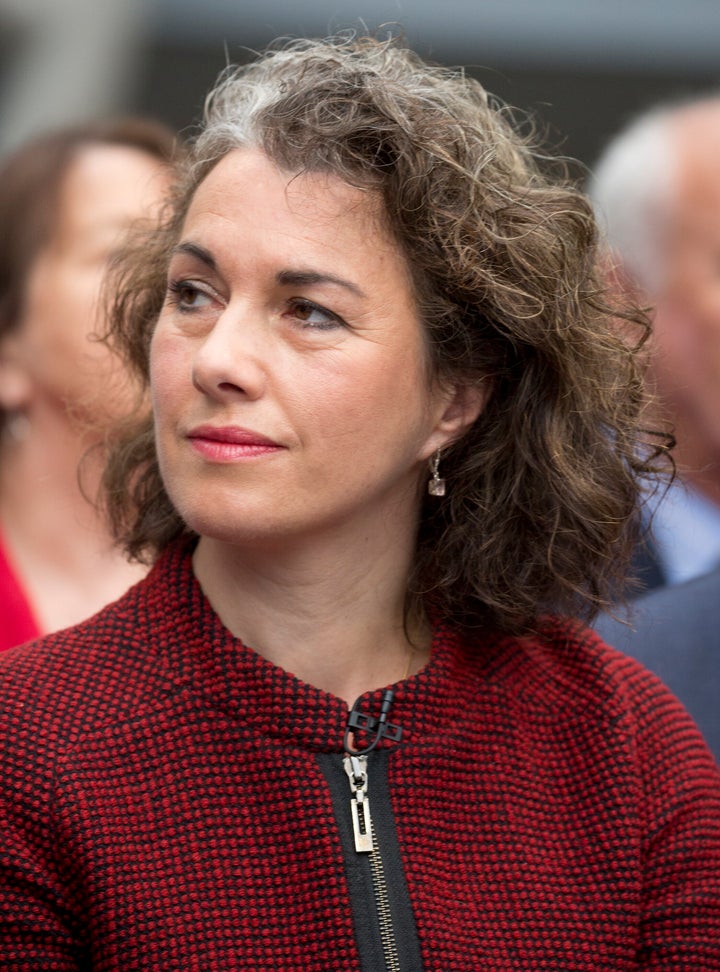 In correspondence with Champion seen by HuffPost UK, Javid has also pointed to work by the Centre of Expertise on Child Sexual Abuse on identifying different types of child abuse, and a strand of the Independent Inquiry Into Child Sexual Sexual Abuse looking at perpetrators.
But Champion said these projects would not address the issues in the way Javid had promised.
"The reality is every month we are waiting we are hearing more and more cases. It's great that we're getting people charged but that means it is an ongoing crime," she added.
"And with other ongoing crimes, for example the inquiry they are doing into the motivators behind knife crime, that was able to get up really fast."
Afzal stressed that when it comes to grooming gangs "ethnicity is an issue - but not the issue", which he said was "the availability and vulnerability of victims who have been let down and failed by those who are meant to be safeguarding them".
"But you can't get away from the fact that when it comes to this street grooming model in certain parts of the country ethnicity is an issue," he added.
"We just need to understand why and how big it is.
"I have my views but nobody has asked me - you would think the Home Office would sit down and talk to the person who led nationally on this subject for five years and you would think they would talk to the other academics in this world - who are trying to provide some evidence and not propaganda which is perpetrated particularly by the far-right in this area."
A Home Office spokesperson said: "The home secretary has made it clear that it is his mission to tackle child sexual abuse and will leave no stone in tackling this abhorrent behaviour.
"As part of this the home secretary has commissioned internal work to explore the characteristics of the groups involved in CSE.
"The Home Office works with partners in law enforcement to understand the nature of group offending, including the characteristics of offenders, victims and the situations in which the offending takes place, all of which have critical bearing on how best to prevent and tackle this type of abuse."