A nationwide halloumi crisis could be upon us as a growing taste for the cheese in China means Cypriot suppliers are now struggling to keep up with demand.
The quantities of halloumi (which is so popular in the UK because it can be grilled without melting) that Cyprus can turn out are increasingly squeezed as customers all over the world develop a taste for the salty cheese.
Producers were already were already finding it hard to meet summer requirements across northern Europe and had to do an emergency restock of British supermarkets. And now they have another market to think about too.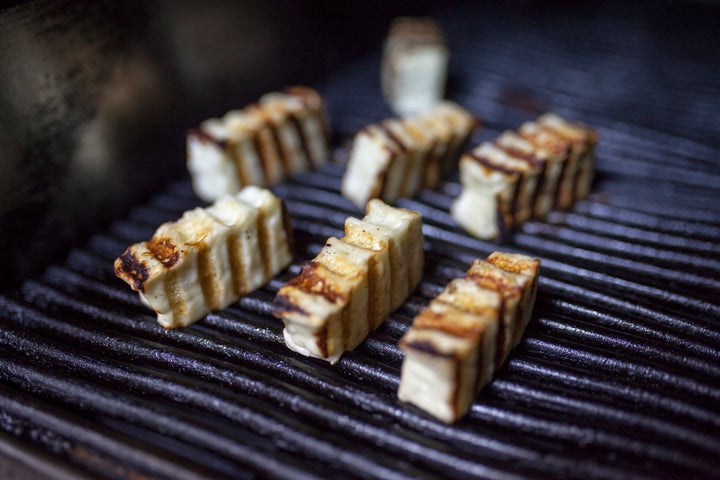 Cyprus has signed an agreement that paves the way for halloumi exports to the Chinese market of three million cheese-eating customers, a fact that is only going to further dwindle the existing stocks.
Exports of halloumi have increased from about 6,000 tonnes in 2013 to 26,000 tonnes this year. With Britain responsible for about 9,000 tonnes a year.
"I don't know if this is a curse or blessing," Yiannis Pittas, the founder and owner of Cyprus' biggest halloumi producer, told The Times: "But we're struggling to cope with the unprecedented global demand."
If the farmers and producers do continue to meet demand this could potentially mean empty shelves. So what should you eat instead? Try these four cheeses as an alternative to your favourite.
Paneer
Paneer is a fresh cheese common in the Indian subcontinent. Made from curdling cow's milk with a vegetable-derived acid (like lemon juice), it has the same solid consistency as halloumi (and looks the same to the naked eye). Although it has the desirable non-melting properties of halloumi, it isn't as salty and flavoursome so it works better in curries or with sauces rather than dry.
Kefalotyri
Like halloumi, kefalotyri is another Greek cheese made from sheep or goat milk rather than cow. It also has a high melting point so you're not going to turn your grill into a hot mess. Once cooked kefalotyri has a creamier texture than halloumi and packs a salty punch (but with a bit less tang).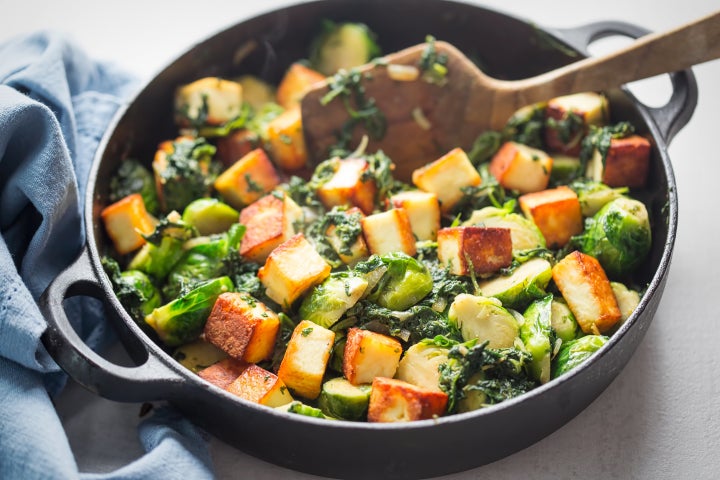 Queso Para Frier
In Europe it might be harder to come by Queso Para Frier (roughly translated to 'cheese for frying') as it is a staple in Mexico and central America. Appreciated for the same qualities as halloumi (holding its shape when heated) it also forms that delicious golden brown crust while maintaining an unmelted interior.
Manouri (or feta)
This Greek cheese is probably the least similar to halloumi in that it is more crumbly and semi-soft so probably wouldn't fare too well on a hot grill (unless you love washing up afterwards). But it does work well when baked in the oven – pop it inside some tin foil. If you can't find manouri then baked feta does the job.