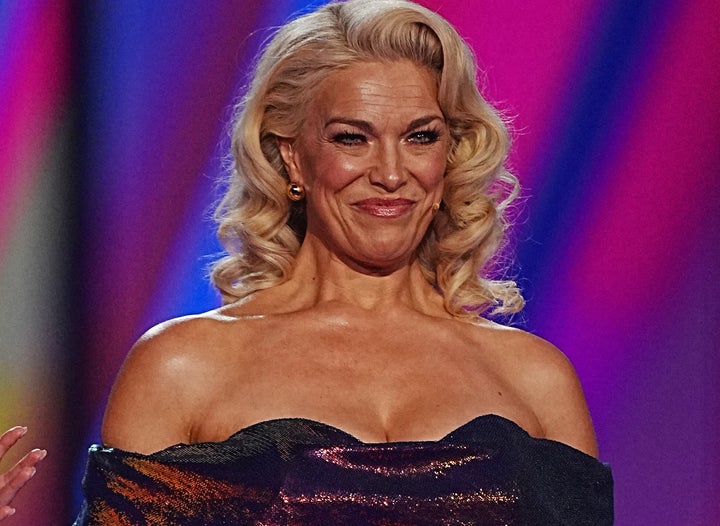 If you weren't already a fan of Hannah Waddingham, her recent star turn at the helm of Eurovision will have no doubt turned you into a full H-Wadd stan.
Of course, she's well known in the theatre world as an Olivier-nominated West End performer, and is recognised for her roles as Septa Unella in Game Of Thrones, Sofia in Sex Education and Rebecca in Ted Lasso, the latter of which is airing its season finale this week.
But with many of us still discovering more about Hannah, here's a look back at some of her other (wide-ranging!) roles you might not be so familiar with…
Coupling (2002)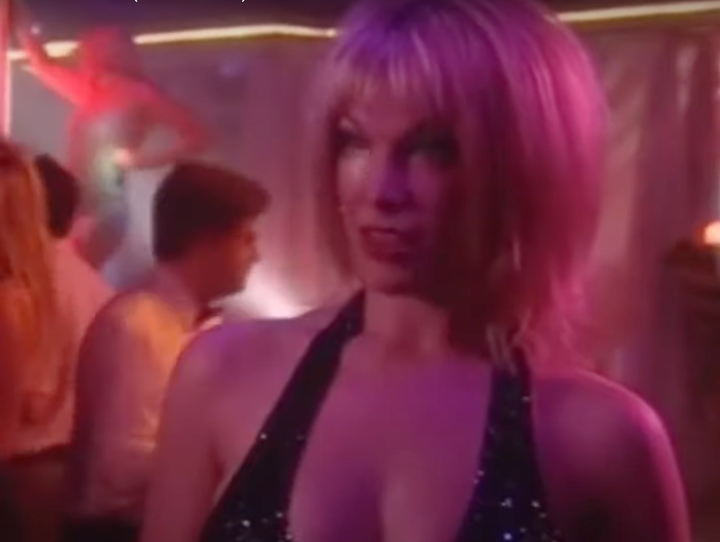 Hannah's very first on-screen role came over 20 years ago when she appeared in the cult BBC Two sitcom Coupling, which often drew comparisons to Friends in the way it focussed on the dating and sexual adventures (and mishaps) of six friends in their early 30s.
After one of the central relationships of the show broke down in the third series, the men of the show were seen visiting a strip club, where Hannah's character Jenny worked.
William And Mary (2005)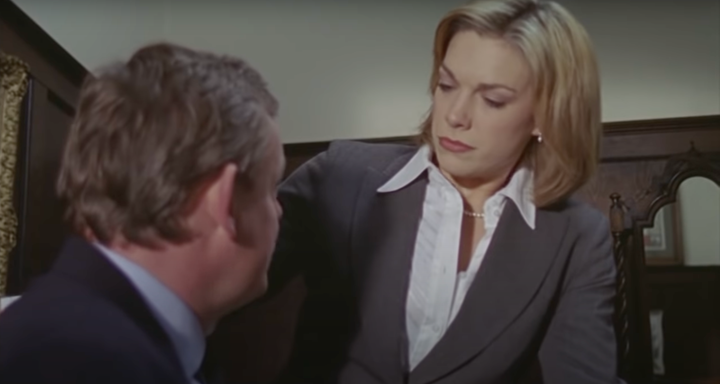 William and Mary was a romantic drama that co-starred Martin Clunes and Julie Graham in the title roles, as they navigated tricky jobs as an undertaker and midwife, respectively.
Hannah made a guest appearance in the show's third and final series when she played Penelope, showcasing some of the multilingual skills she also treated us to at Eurovision.
Footballers' Wives (2005)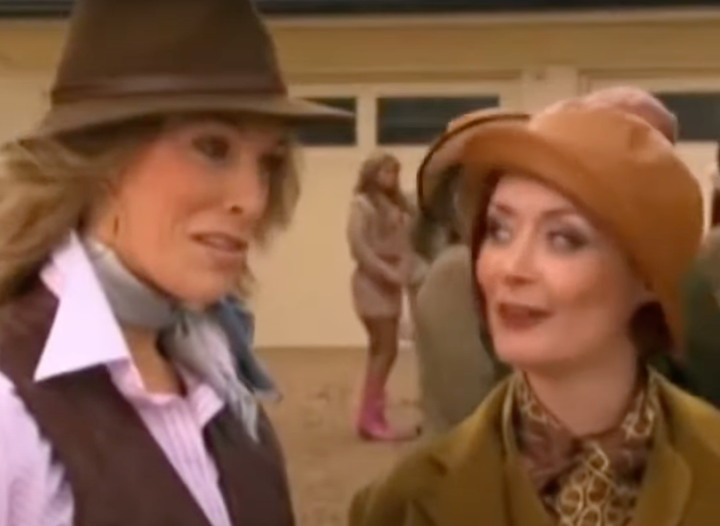 The classic noughties dramedy is remembered for its camp outfits, OTT storylines and the glorious Tanya Turner, but it was also where Hannah made one of her earliest TV appearances.
She popped up in one episode as a character named Jools, who was the latest lover of Earls Park boss Hazel Bailey, and took a bit of a shine to Amber Gates.
Doctors (2008-2015)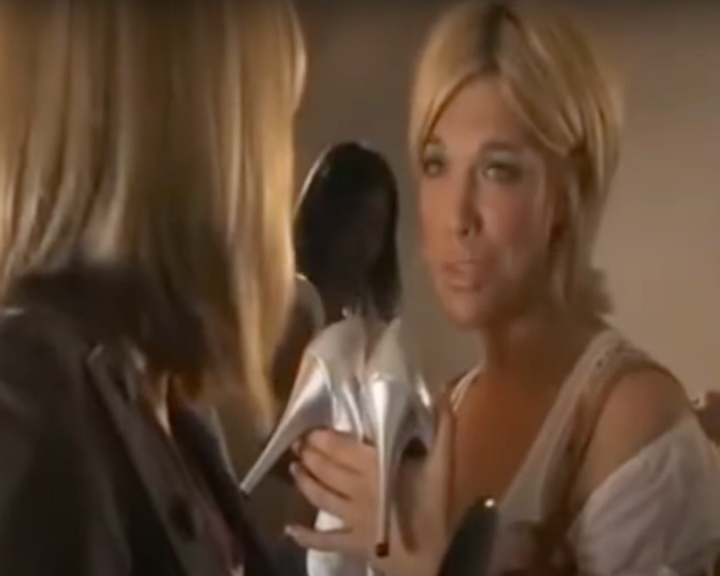 Having previously appeared as minor characters in single episodes of Brookside and Hollyoaks: Let Loose (video of which are seemingly impossible to be found online), Hannah later popped up in fellow soap Doctors – not once, but four different times.
She appeared as Miss Leatherbridge in 2008, Jacky Parnell in 2010, Rhonda Stowell in 2012 and Becky Harmison in 2015.
Marple (2010)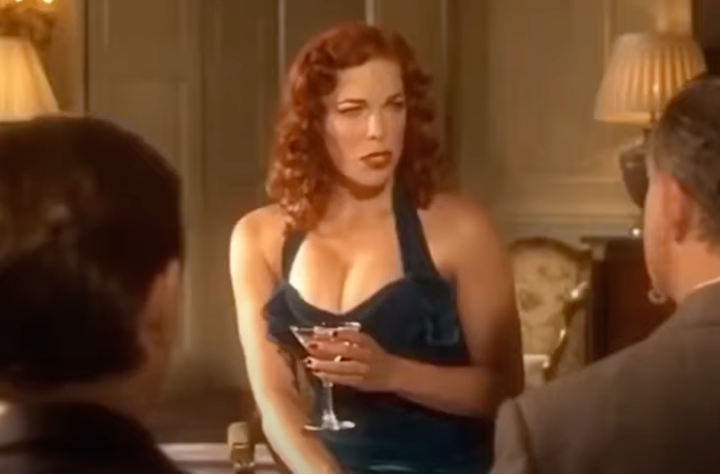 Hannah is now famed for her ability to do pretty much any accent that is thrown in her direction, which she showcased when she used her American twang in this take on Marple.
She played an actress called Lola Brewster, in the ITV adaptation of The Mirror Crack'd From Side to Side.
My Family (2010-2011)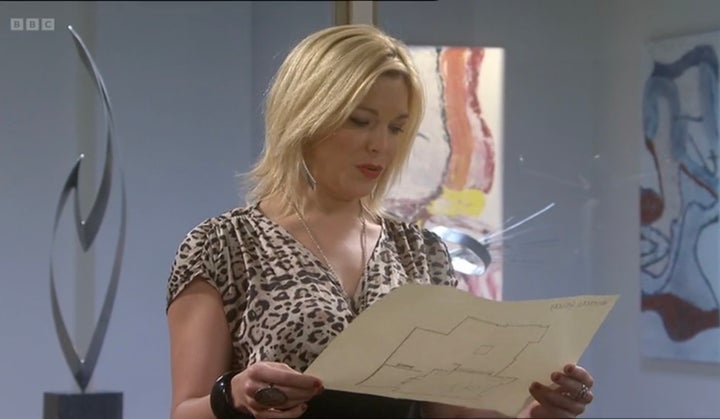 This Robert Lyndsey and Zoe Wannamaker sitcom was a Friday night staple for over a decade around the turn of the millennium, following the trials and tribulations of the dysfunctional Harper family.
Hannah guest starred in the 2010 Christmas special as Susan's new boss at her art gallery, Katie, before reprising the role for two episodes in the 11th series.
Not Going Out (2011)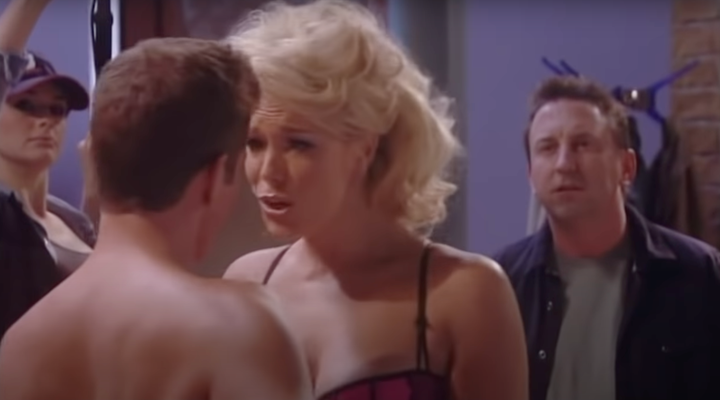 Another BBC comedy that Hannah has popped up on is Not Going Out, where she played a porn star called Jane.
Hannah made her appearance after Lee Mack's character rented out his girlfriend Lucy's flat to a film crew, not realising that they would actually be shooting an adult movie.
Les Misérables (2012)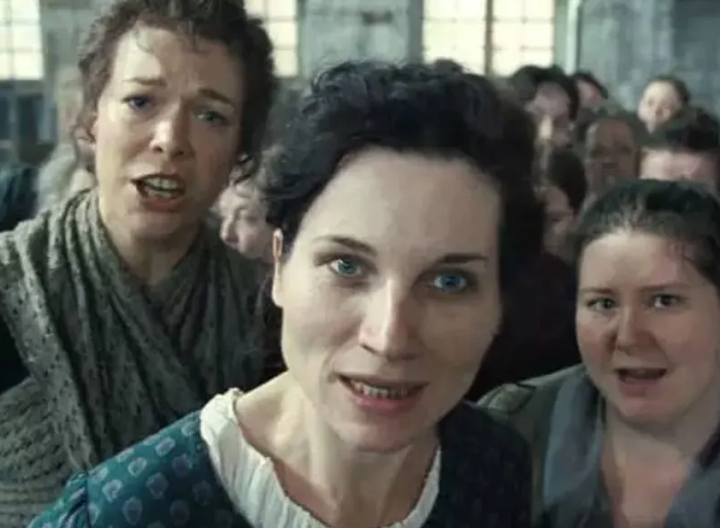 After making her big-screen debut in 2008's How To Lose Friends And Alienate people alongside Simon Pegg, Kristen Dunst, Gillian Anderson and Megan Fox as Elizabeth Maddox, Hannah's next film role came when she was cast in the minor role of Factory Worker 2 in the 2012 adaptation of Les Misérables.
And yes, that really is Hannah in the top-left corner of the picture above, and not Olivia Colman.
Benidorm (2014)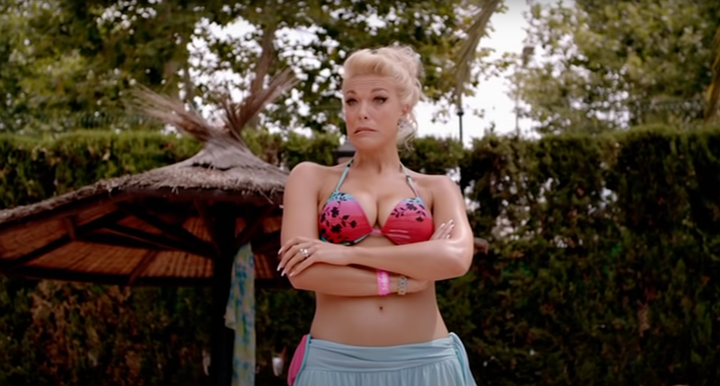 Hannah also showed off her comedy chops in Benidorm, taking on a main role in the show's sixth series.
She played the brilliant Tonya Dyke, whose family were brought in after the departure of the long-running Harvey family.
Tonya was the mother of Tiger and Bianca, who were played by Danny Walters (EastEnders' Keanu Taylor) and Bel Powley, who is now known for her roles in The Morning Show and Everything I Know About Love.