Harry Styles brought Stormzy out as a surprise guest at his intimate London show on Thursday night, where they performed the rapper's chart-topping track Vossi Bop.
The two stars are both vying for the number one spot in the Christmas albums chart this week (as is Sir Rod Stewart, with his recently-released collection of reworked hits), but put on a united front at Harry's intimate show at the Electric Ballroom.
The line proved to be a crowd-pleaser among Harry's fans, with the former One Direction singer enthusiastically chanting "fuck the government", after which the audience shouted back "fuck Boris".
Boris Johnson later suggested that "acoustics" were an issue during Stormzy's Glastonbury set, joking the grime star was actually saying "back Boris".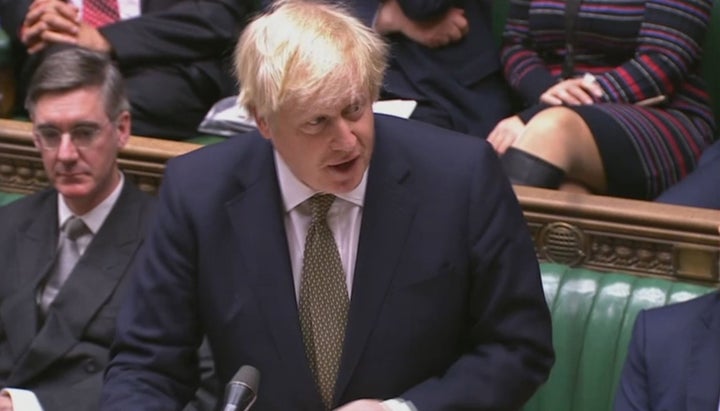 "I want to pay tribute to Stormzy – I am a great enthusiast and admirer of Mr Stormzy's works and I think he's one of the great lyricists and poets of our time," Johnson said at an event in Carlisle.
"And I want to thank him for his rousing endorsement of the Back Boris campaign.
"Back Boris, I think, was what he said and there may have been some problem with the acoustics that caused him to be briefly misunderstood, but Stormzy seems to me to be thoroughly on message."