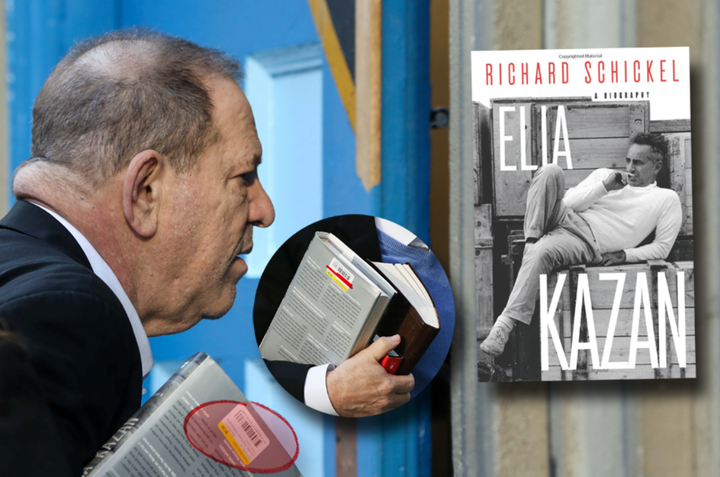 Harvey Weinstein turned himself in to police in New York on Friday clutching two books that have ignited more speculation about how he views himself amidst the scandal that sparked a worldwide movement.
The former Hollywood mogul is in police custody after being charged with rape and a criminal sex act after alleged attacks on two women.
When he arrived at 1st Precinct in Manhattan in New York Weinstein was carrying non-fiction books: Something Wonderful: Rodgers and Hammerstein's Broadway Revolution by Todd S Purdum and Elia Kazan: A Biography by Richard Schickel.
Something Wonderful is billed as a revelatory portrait of the "creative partnership that transformed musical theater and provided the soundtrack to the American Century".
The book tells the story of Richard Rodgers and Oscar Hammerstein II.
The Guardian suggested it is "easy to imagine Weinstein might see something of himself in the story of successful showmen impresarios credited with changing the cultural landscape", before saying there was "yet greater parallels" in the story of Elia Kazan.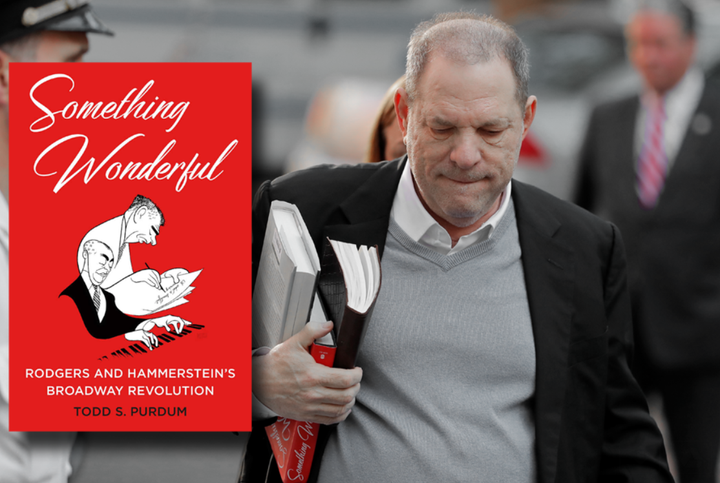 Kazan, an immigrant director of classics such as 'A Streetcar named Desire', was later shunned by Hollywood for testifying before the House Committee on Un-American Activities in 1952.
The director's womanising is also detailed in the 2005 biography. Kazan was married three times and had numerous affairs with female actors, including Marilyn Monroe.
Actor and novelist Carol Drinkwater last year detailed an alleged encounter with Kazan when he was in his 60s and she was in her 20s.
She alleged to the Guardian: "He came in, threw me back on the sofa and started pulling at my clothes, forcibly trying to have sex with me."
More than 70 women have accused Weinstein, the co-founder of the Miramax film studio and Weinstein Co, of sexual misconduct, including rape, with some allegations dating back decades.
The accusations, first reported by the New York Times and the New Yorker last year, gave rise to the #MeToo movement in which hundreds of women have publicly accused powerful men in business, government and entertainment of misconduct.