Some people with type 2 diabetes taking part in an NHS lifestyle pilot scheme have been able to come off medication completely - all thanks to a healthier diet and exercise.
University of Glasgow researchers said patients who successfully completed the 16-week programme had no increase in their oral diabetes medication, and were half as likely to progress to insulin as those who didn't complete the programme.
Ian Armstrong, from Eaglesham, East Renfrewshire, was one of the patients taking part in the programme, which he hailed as "a true feel-good, life-saving experience".
The 71-year-old lost 17.9kg throughout the 16 week period and was able to stop taking insulin completely. He continued the programme at home and, by July 2017, weighed 65kg - a weight he plans to be his "new normal".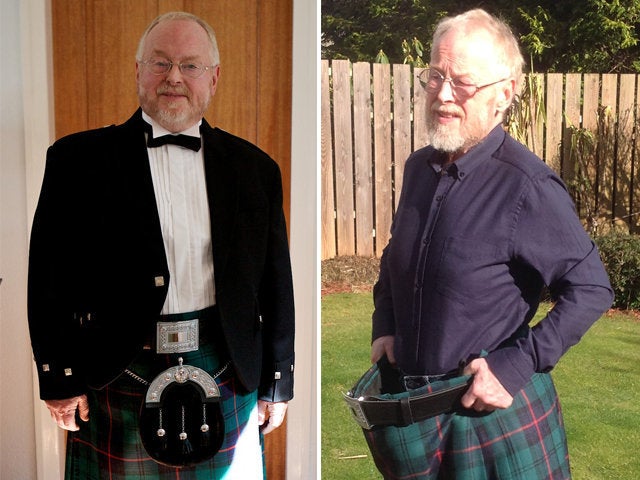 Ian was diagnosed with type 2 diabetes in 1992 and referred to Glasgow and Clyde Weight Management Service in November 2014, weighing 107kg and taking nearly 100 units of insulin per day.
He worked closely with the service's dieticians and his own GP, and managed to lose 17.9kg during the 16-week lifestyle programme. He stayed in the programme for monthly sessions until August 2016, having lost 33kg by the time of discharge. He was then able to stop taking all of his diabetes medications.
He said: "Contact with the Glasgow and Clyde Weight Management Service has given me the best help I've ever had in terms of information and strategies to help me have a longer and healthier life."
Type 2 diabetes is a common long-term condition affecting 3.2 million people in the UK. It is caused when the pancreas doesn't produce enough insulin to maintain a normal blood glucose level or the body is unable to use the insulin that is produced. This results in a person's blood sugar levels rocketing.
The condition is progressive and, as such, study participants who were not referred or did not successfully complete the programme required increased amounts of oral diabetes medications over the subsequent three years.
In light of the findings, researchers believe that this kind of lifestyle programme may be even more effective than some medication in treating type 2 diabetes.
It's not the first time this has been suggested. In September, Professor Mike Lean, a diabetes specialist consultant and Professor of Human Nutrition at University of Glasgow, urged health professionals to raise greater awareness of the fact the illness can be "reversed" with lifestyle changes.
Professor Lean said patients are often unaware of the fact they can reverse their diabetes, adding that they're often told to take tablets to manage it rather than being told to change their diet or do more exercise.
"People need to be told about the severity of it [type 2 diabetes]," he told HuffPost UK at the time. "They need to be told to go through this difficult programme to lose the excess weight and keep it off, not just receive an offer of tablets."
Reflecting on the latest study's findings, lead author Dr Jennifer Logue, from the University of Glasgow, said: "This is the first real-world study to show that the lifestyle weight management programmes that we deliver in the NHS can have a long-lasting meaningful clinical effect on type 2 diabetes.
"This study shows that the common assumption that the weight lost is quickly regained is not true. Currently weight management programmes in the NHS are under-resourced and there is a lack of belief in their effectiveness by clinicians leading to low levels of referral, despite them being recommended by NICE.
"Our hope is that this study will convince patients, clinicians and NHS managers that these inexpensive programmes can make a clinically significant difference to patients with type 2 diabetes."