The decision to build a third runway at Heathrow airport could result in more school children sheltering from aircraft noise in specially-constructed chambers.
Pupils at a dozen schools around the airport already use Igloo-style adobe domes to hide from jets, but their number looks set to increase as more flights descend upon an expanded Heathrow.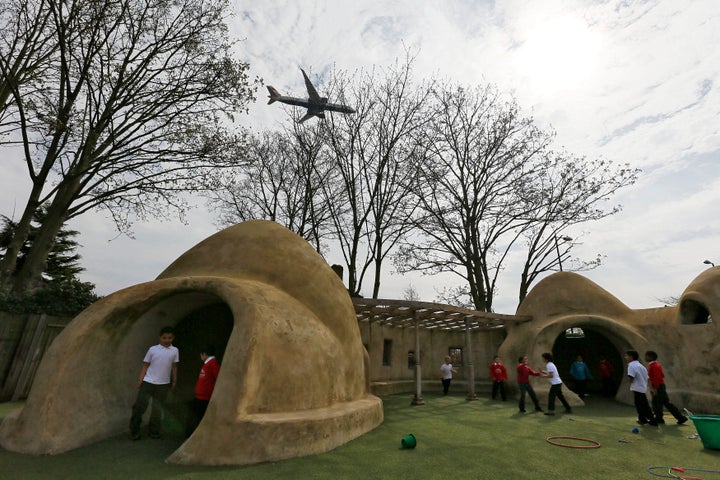 According to their designer, the domes are designed to naturally insulate children from the 'abuse' of aircraft noise.
Julian Faulkner, the director of Small Earth which makes the domes, told The Huffington Post UK: "I can remember standing in the playground and seeing children pressing their hands against their ears as the planes went over."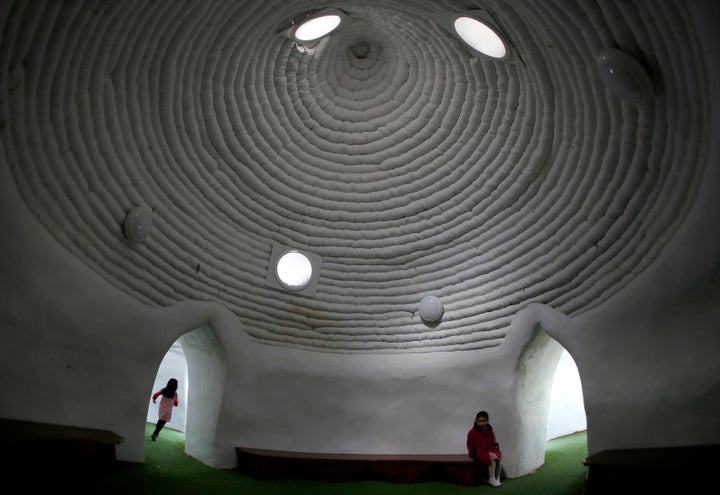 He continued: "You couldn't hold a conversation outside for 30 seconds or so you had to stop talking. If you're trying to hold a lesson that's just rubbish.
"When you walk into these buildings you do feel safe and you do feel protected.
"With the abuse of the noise overhead these domes help many children get away from it"
"And bearing in mind the ages of the children they are developing and are vulnerable in so many ways.
"With the abuse of the noise overhead these domes help many children get away from it."
Faulkner added that he was aware of academic research being conducted into how well the domes mitigate noise from aircraft.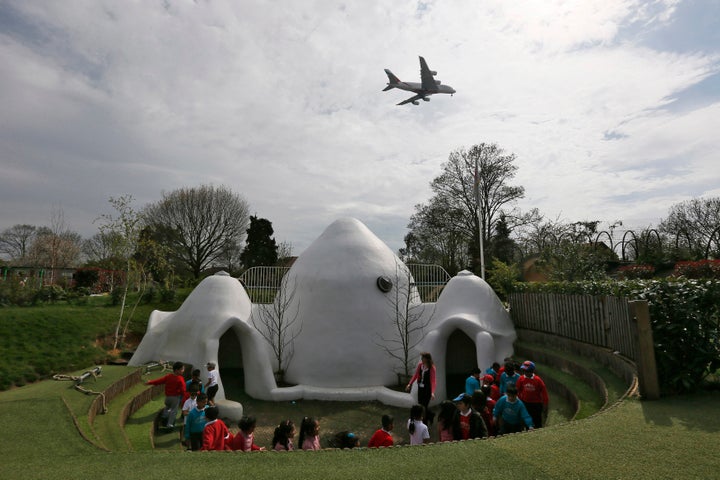 Kathryn Harper-Quinn, headteacher of Hounslow Heath Infants' School which uses Adobe domes, previously told Reuters: "When children were playing outside, they had nowhere to go - they were subjected to that noise.
"For play time it's fantastic that they have somewhere to withdraw - even the ones that are too young to articulate that they're feeling concerned about the noise."
Heathrow Airport funds the construction of the domes within a specific noise area as part of a community sustainability scheme.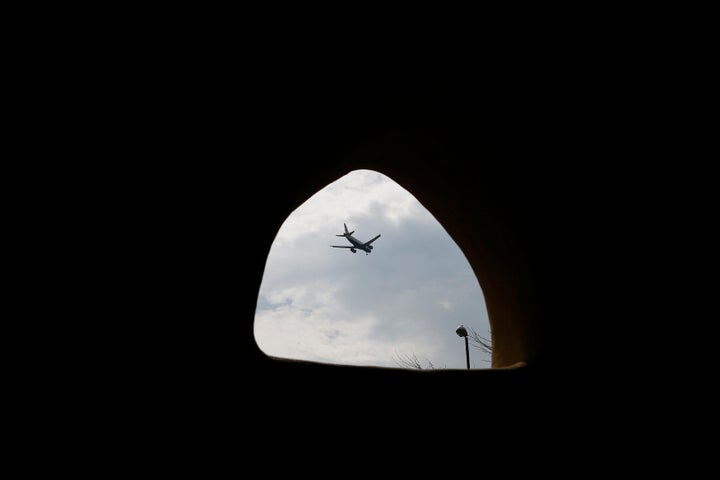 Every day, around 1,400 flights land and take off at the London airport, with runways alternated during the day to provide respite.
Asked whether this scheme was an admission of the effect noise may have upon pupils, a Heathrow spokesperson told HuffPost UK by email: "Heathrow is committed to being a good neighbour. We work closely with local schools to ensure that children living near the airport enjoy great opportunities.
"The eco-friendly adobe buildings scheme are an innovative way of encouraging outdoor learning for pupils in schools very close to Heathrow.
"Research shows this makes children healthier, happier and more motivated."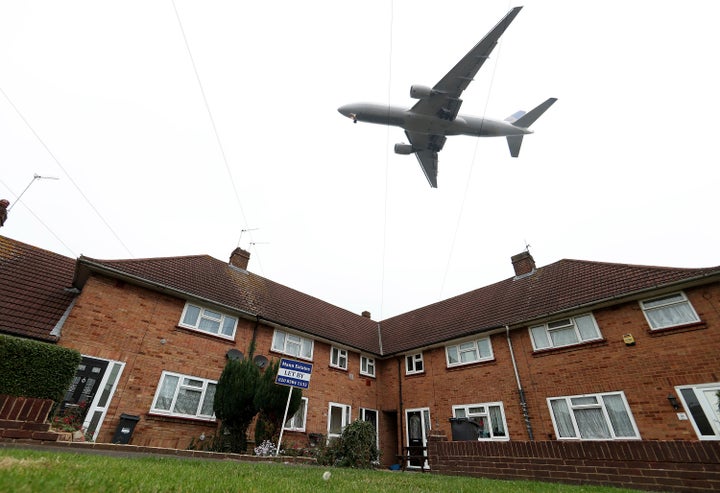 "The domes enable learning to take place without interruption from aircraft noise."
Heathrow has expanded the noise insulation offer to a £700m, well above what is legally required.
On whether a third runway would lead to more schools being eligible for adobe domes, Heathrow said: "Expansion is an opportunity to strengthen our relationship with local schools, which already comprises a noise insulation and ventilation scheme, keeping classrooms quiet and cool, as well as the Heathrow Schools Challenge - helping children develop essential skills, among others."
Related