So today's announcement may change the views of some people on Heathrow expansion, but in no way have the environmental challenges been addressed. Now it is over to the Government.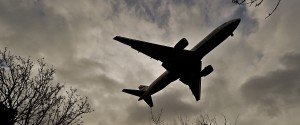 The proposed new runway isn't just bad news for people living nearby - it's extremely damaging to our efforts to meet our climate change targets... What Davies hasn't set out in his 344 page report is that there are genuine alternatives to airport expansion.
Many people feel that the UK is losing its position on the world stage, which might sound to some as if we're somehow shrinking. But the facts are that other economies, such as China where seven airports are built every year, are growing in a way that's almost unimaginable to us. We have to decide what role London will take, and how relevant it will be over the next 50 years.
The Airports Commission, as an independent but taxpayer funded organisation, has a duty to the public not to recommend a project that would significantly damage people's health. It would also be a poor use of taxpayer's money to make recommendations that invite a legal challenge. That is why it is possible to imagine a concerned Airports Commission member of staff hurriedly typing away on his or her phone at the back of the courtroom this week.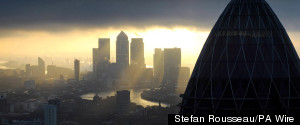 If the UK is to be a world-leading economy, it needs to be matched with world-class infrastructure... Future economic growth depends on a significant increase in airport capacity in order to encourage international trade and inward investment, attract tourists and increase employment.
We want to see the UK close its goods trade deficit from a worrying £9bn; we want to see British businesses shipping UK products all around the world, from Cambodia to Canada; and we want to see these exporting companies creating jobs and wealth. If we want to realise this ambition, we will need at least three, possibly five, extra runways over the next few decades.
Writing from London -- When I arrived at Newark Liberty International Airport earlier this week for my United Airlines flight to London, the check in...
Do any of the new proposals deliver on environmental issues? Many of the new ideas, such as noise compensation schemes and a congestion charge, aim to tackle these impacts but much of what has been proposed either misses the key questions or makes impressive promises on issues that are outside the control of airports.
Unexpected events happen all the time and even to airlines. However when something goes wrong in the system, air passengers often feel that they have entered a poker game with embarrassingly low hands.
If you live in London, you may find Heathrow and St. Pancreas two of the busiest points of departure from the city. However, there are better things to do in these ports instead of staying in the waiting areas if you've arrived early for your journey. Here are my top 3 suggestions to keep you chilled before crossing UK borders.