We need more people to take a stand against the bullying might of the industries that are trashing our only planet, and we need more voices to be heard in defence of our only home. Sending the Heathrow 13 to prison? That's just plain stupid. And it won't stop them either - as they said after the verdict, they're 'in it for the long haul.' In terms of the planet, so are we all.
But the reason that we keep circling back to Heathrow is not just because it is the right technical solution. But because it is the only politically deliverable solution. No other UK airport offers value to every nation and region of the UK. Which, incidentally, is also why it is the only UK airport which is full - and it has been for a decade now.
As we enter 2016, it is clear that the centre of gravity of the airport expansion debate has changed. The momentum is now with Gatwick as people increasingly recognise it is the only deliverable option for the country. The choice is clear. Groundhog Day with illegal expansion at Heathrow and Britain losing out again or guaranteed growth at Gatwick as we choose to be the builders and see Britain reaping the benefits. The answer is obvious.
When examining any issue there is an old saying that you should always follow the money. I have nothing at all against companies being owned by overseas investors. However I do take objection to overseas owners of Heathrow continually lecturing the British public over what is best for British people and for the overall UK economy.
Heathrow's third runway has been a political football for a number of successive governments. But after the Airports Commission's recommendations this summer, it is about to be kicked out of the long grass.
In opposition to the expansion of Heathrow are the usual suspects. The Adullamites, those unbearable holy Greens who want us to return to living in caves for fear of the slightest emission... However, the Government needs to consider the benefit of the country as a whole, economically and socially expanding Heathrow makes sense, further delay does not.
So today's announcement may change the views of some people on Heathrow expansion, but in no way have the environmental challenges been addressed. Now it is over to the Government.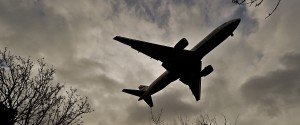 The proposed new runway isn't just bad news for people living nearby - it's extremely damaging to our efforts to meet our climate change targets... What Davies hasn't set out in his 344 page report is that there are genuine alternatives to airport expansion.
Many people feel that the UK is losing its position on the world stage, which might sound to some as if we're somehow shrinking. But the facts are that other economies, such as China where seven airports are built every year, are growing in a way that's almost unimaginable to us. We have to decide what role London will take, and how relevant it will be over the next 50 years.
The Airports Commission, as an independent but taxpayer funded organisation, has a duty to the public not to recommend a project that would significantly damage people's health. It would also be a poor use of taxpayer's money to make recommendations that invite a legal challenge. That is why it is possible to imagine a concerned Airports Commission member of staff hurriedly typing away on his or her phone at the back of the courtroom this week.