According to opposition groups, many more households will suffer aircraft due to the new runway.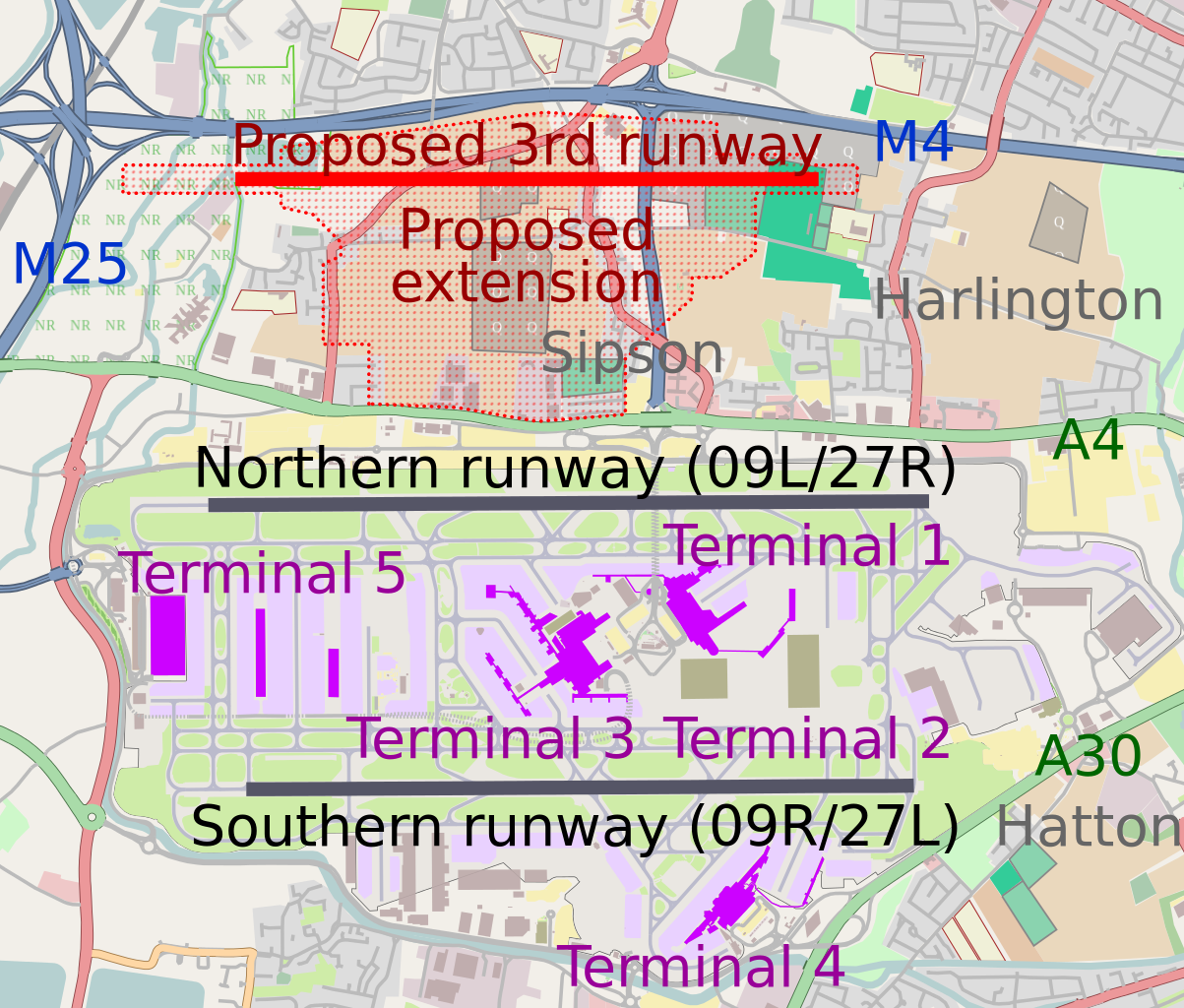 However, Heathrow says that a third runway offers it a flexibility to offset noise and aircraft noise can be controlled when combined with steeper approach patterns.
In July 2015, the Davies Commission into airport expansion concluded that a third runway at Heathrow was the best option - if a string of measures were put in place to deal with noise and pollution.
Heathrow is adamant it can meet these requirements.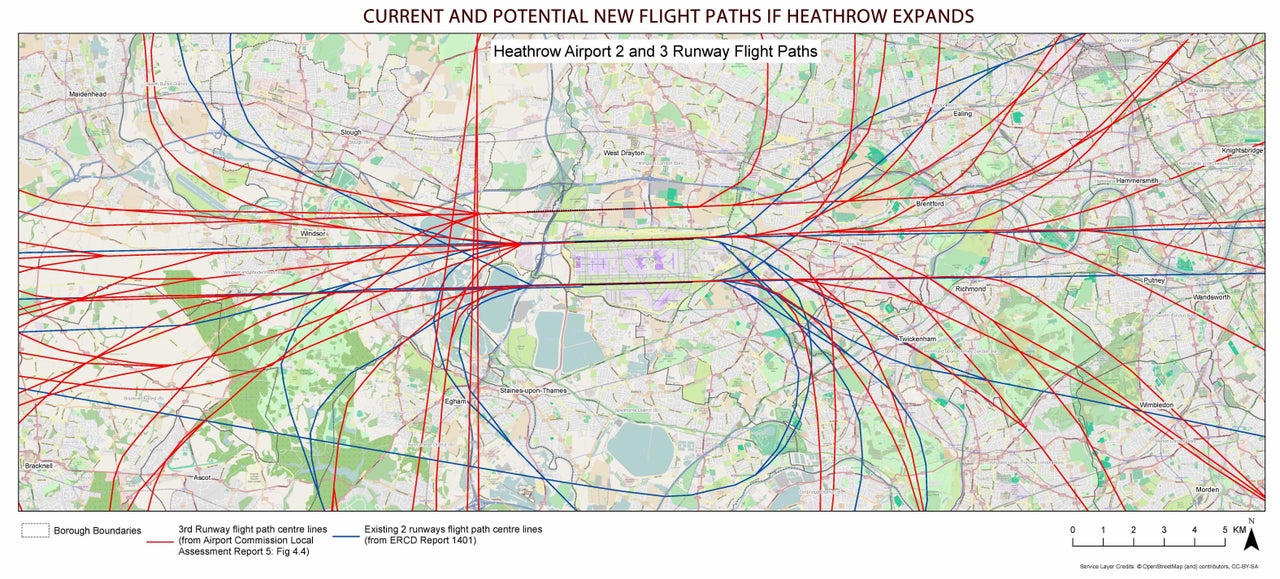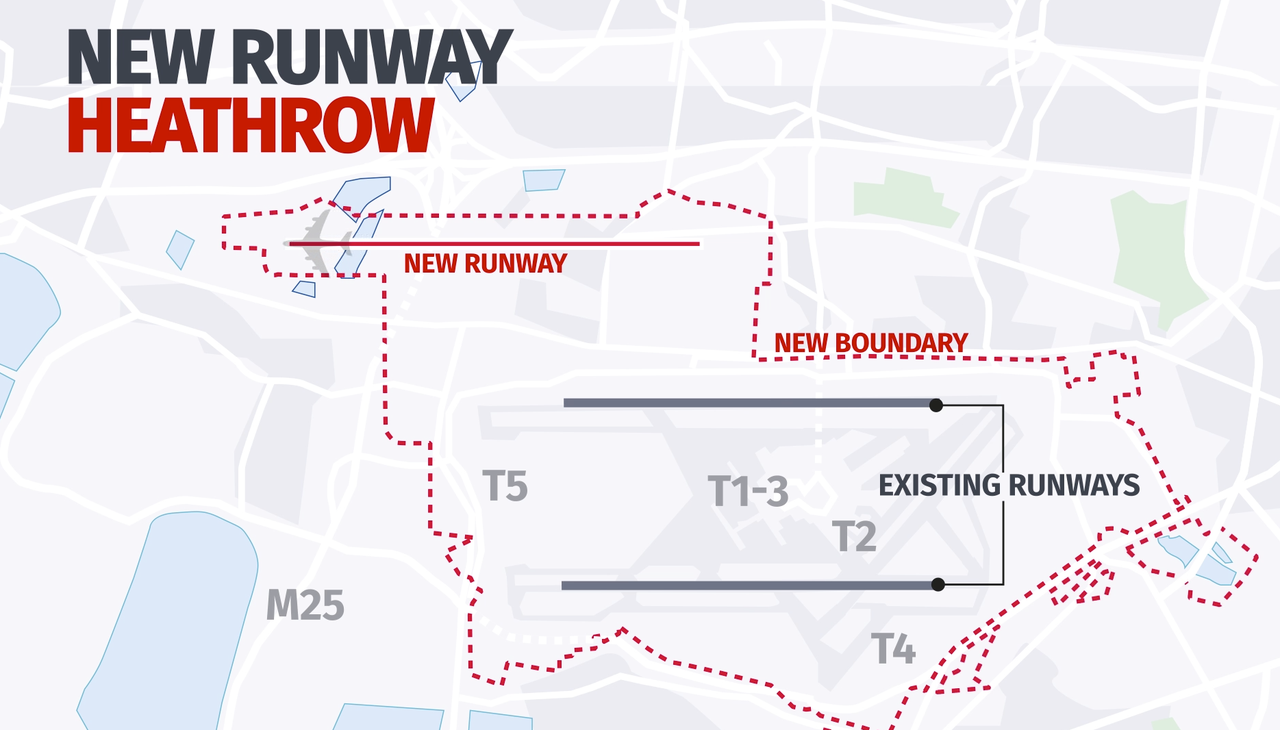 The village of Longford is set to be destroyed while parts of Sipson and Harmondsworth will make way for the new runway. Affected residents will receive compensation, though campaigners say this isn't enough.
In the map below, those living in the red area will have their homes purchased by the airport under a compulsory order.
Those living in the purple area will be offered the market price plus 25% after the runway is built, Heathrow has said.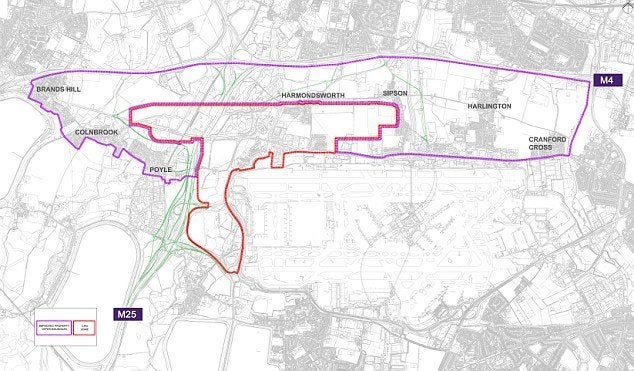 Areas that look set to be affected by aircraft noise from a third runway include London boroughs to the east of Heathrow.
Hounslow, Richmond, Ealing, Hammersmith and Fulham, Wandsworth, Lambeth and Southwark may all be affected.
Broadcaster Piers Morgan was among those to say he would be affected by the decision to build a third runway.
Outside the capital, towns and villages around Slough, Berkshire, to the west may be affected by third runway aircraft noise, as well as areas of Surrey to the south.