Brexit poses no end of challenges for policy-makers and politicians, but who will think of the impact on our randy birds?
Well, Labour MP Helen Goodman stuck up for the voiceless fowls with a surprising question yesterday on how Brexit would adversely affect their ability to have sex.
Holding back a burst of laughter, she told the House of Commons: "Light pollution is not just a problem for people who want to look at the stars; it is also a problem for birds, which become confused about when they should begin the dawn chorus.
"They sing for so long that they have no energy left to mate. I am sure that the Minister understands why this is a problem. But Brexit -"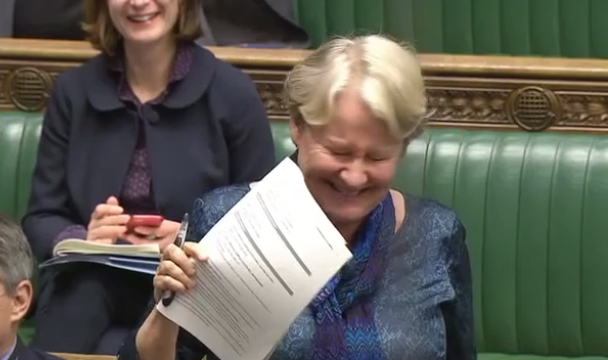 At that point she promptly fell into a fit of laughter, as her colleagues chided her shouting "yeah, Brexit, keep going, cuts" and suggested the birds visit a "karaoke bar".
Speaker John Bercow stepped in to calm the House, saying he hoped to hear the end of Goodman's point "at such point as she has had the opportunity to regain the necessary composure".
The Bishop Auckland MP continued, adding: "Brexit does give us the opportunity to control public procurement, so when the Minister is talking to local authorities about what kind of LED lighting to purchase, will he encourage them to buy lights from Thorn in Spennymoor in my constituency?"
NOW WATCH:
Related