Shayne Oliver was the young talent chosen to create Helmut Lang's re-launch collection on 11 September at New York Fashion Week.
The fashion brand has long been known for it's aesthetic fearlessness, especially during its hey-day with Austrian founder Lang at the helm from 1986 to 2005.
Since Lang's retirement, the house has seen a slew of designers make their mark with their take on the original. This season Oliver did not disappoint.
The outfits he sent down the catwalk took 'edgy' to another dimension, but at least Lang's legacy of thinking outside the box was upheld.
We break-down the ways the SS18 show broke barriers.
Avant-Garde
"That bra" has taken over Twitter. And you may think: what's the point of such a preposterous ensemble? But here you are questioning convention - and, more importantly, talking about it.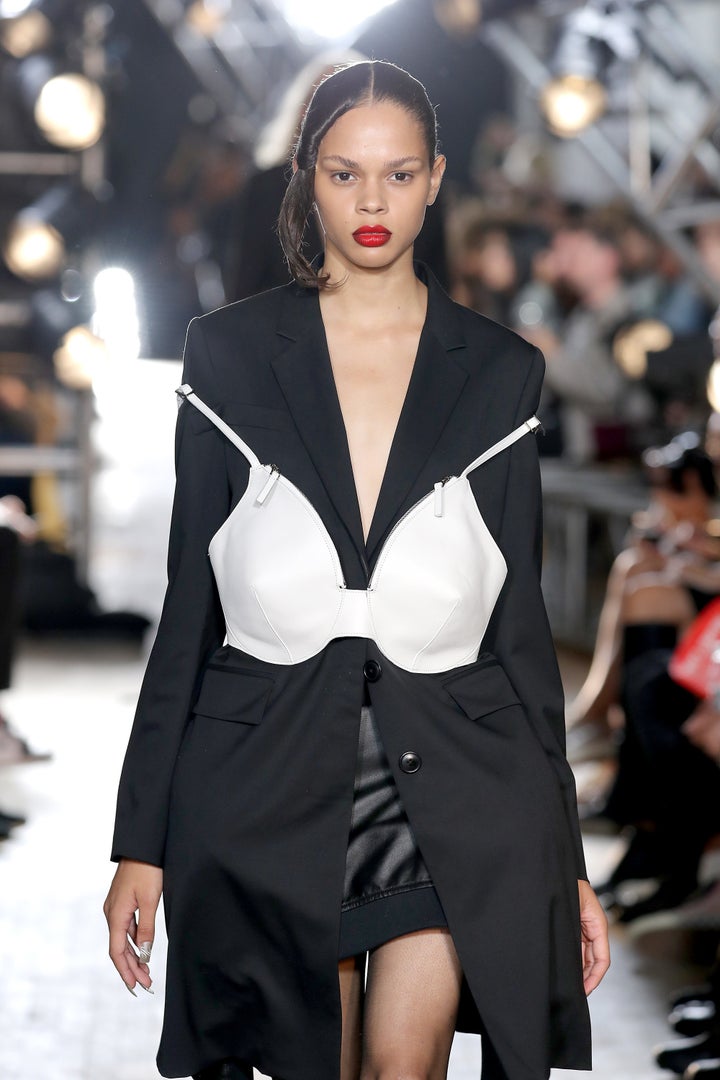 Age-Inclusive
Sophia Lamar, 62, and Kirsten Owen, 46, were among Helmut Lang's more scantily-clad models, rocking the runway in open blazers, nipple-tape, a bold lip and heels. These models proved you don't have to quit the game at 25. Ones' looks, style and confidence don't deteriorate with time, they get stronger.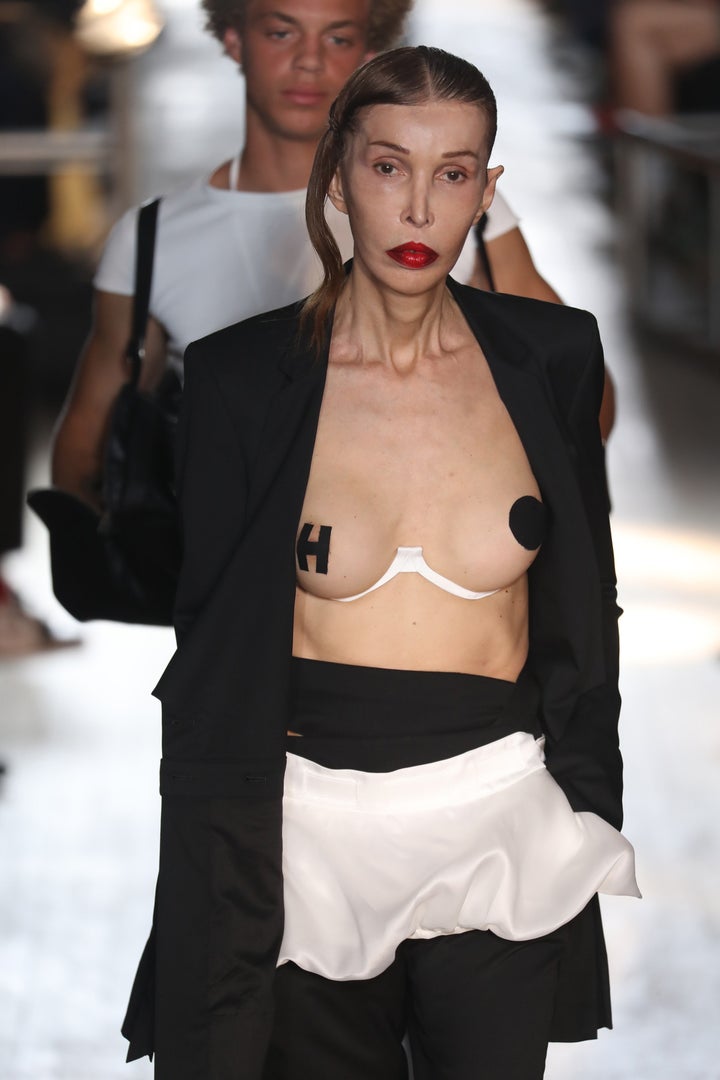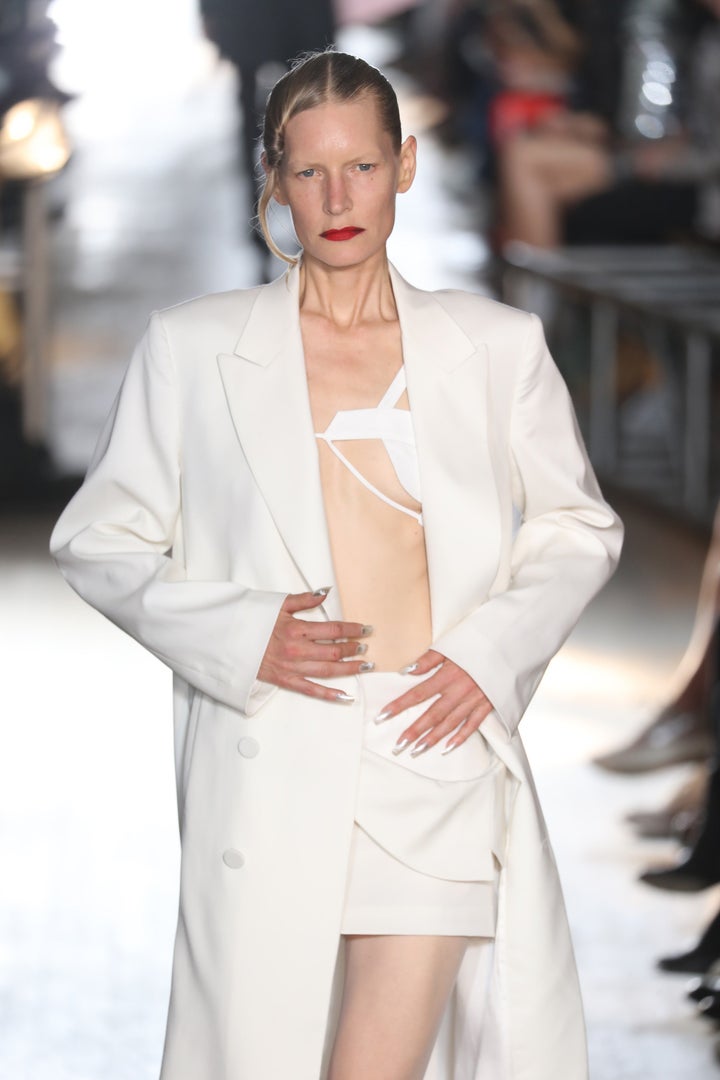 Media-Savvy
The fact that 20-year-old Mekhi Alante Lucky walked for Helmut Lang might come as a surprise to other fashion houses: the world of haute couture is notoriously stiff-upper-lipped about appearances. So choosing an ex-felon to rep a brand would not have been every designer's immediate choice.
But the house of Lang has never been about playing it safe and knows that what might not work in smaller circles does in the wider space. Namely, the internet.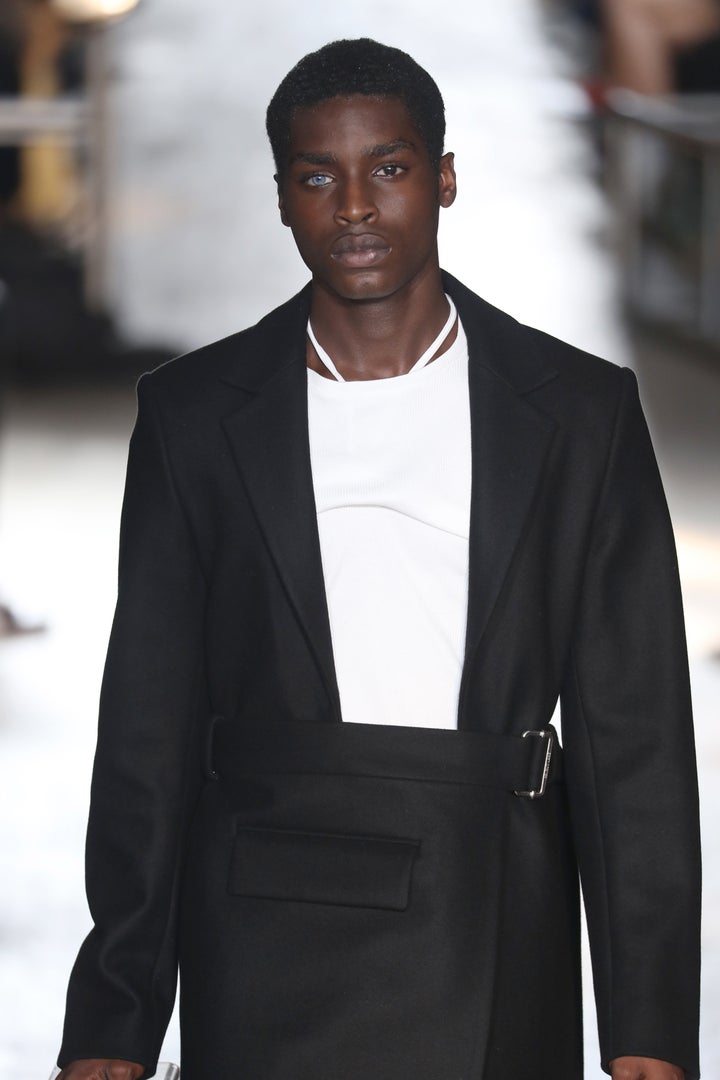 Gender-Neutral
Kilt-wearing male models hardly looked out of place on this catwalk, but it has to be noted that (in 2017, no less) this was a bold move. What's even more surprising is how addictively good they looked and how shrug-worthy it was that some of the dudes were practically wearing mini skirts.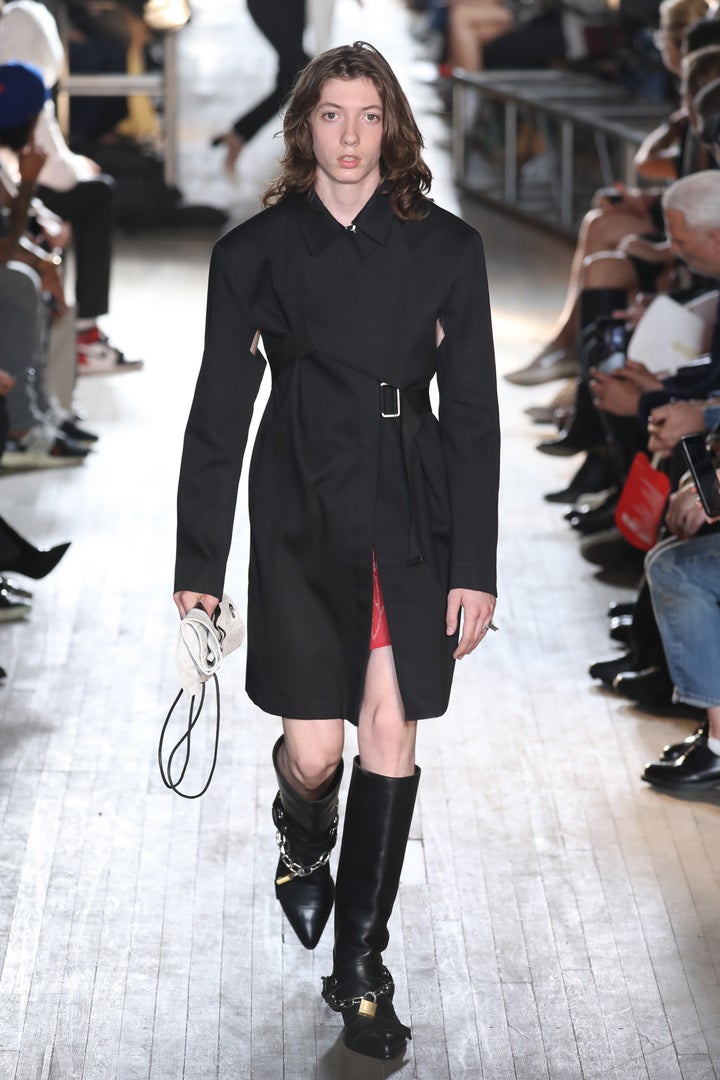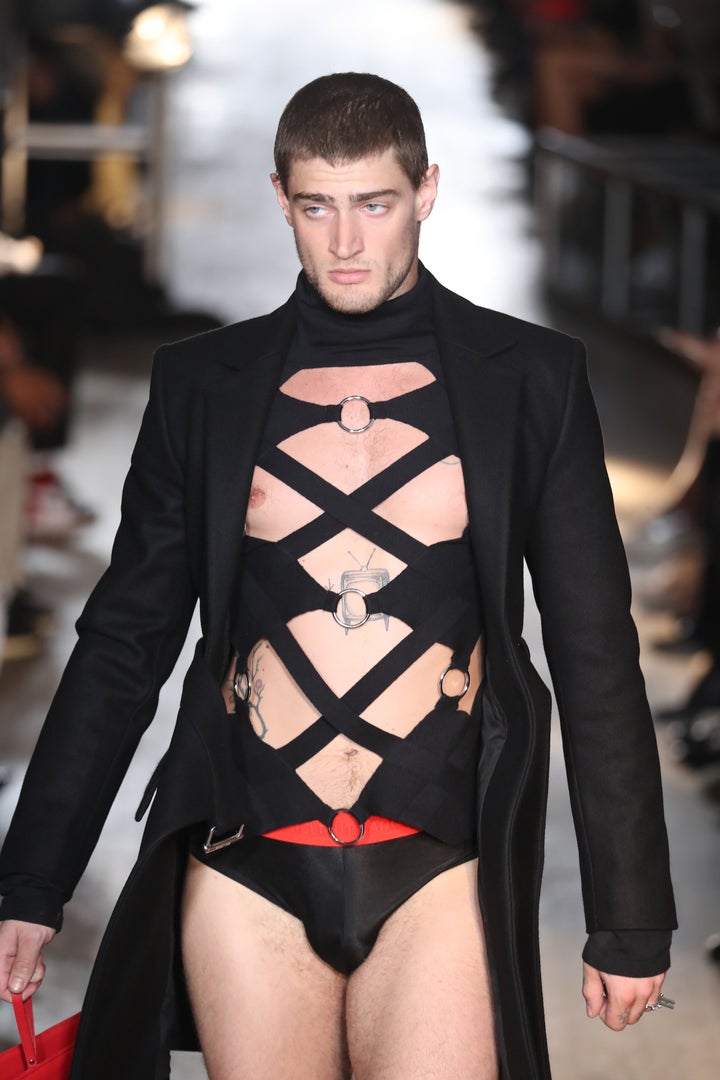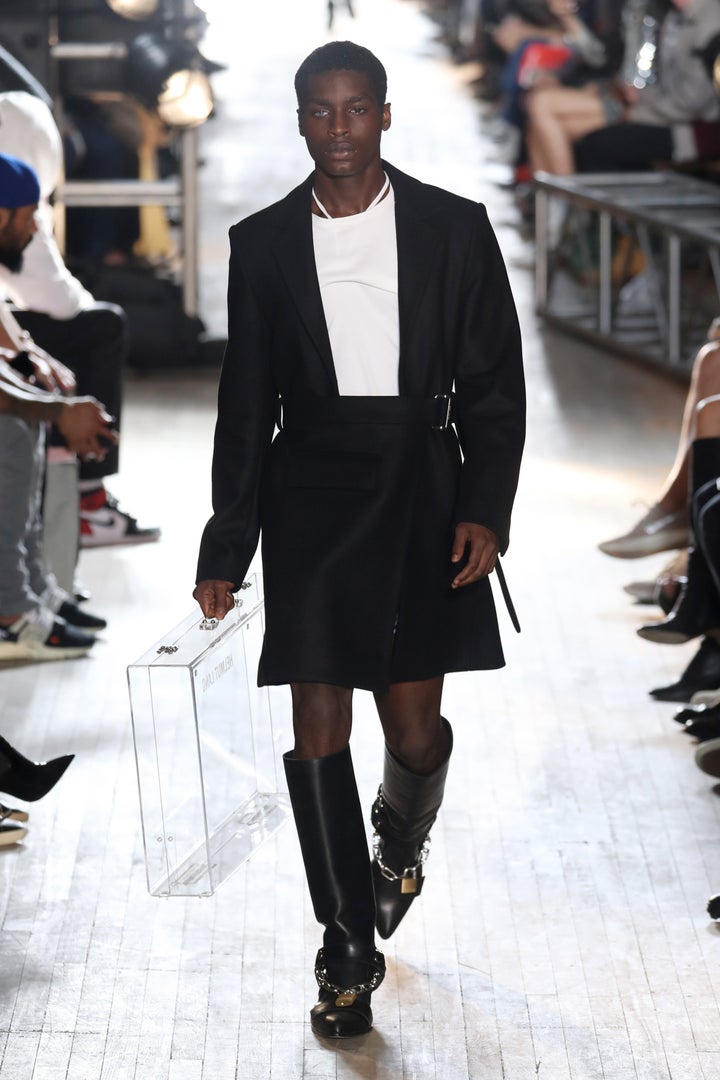 Diverse
Diversity has been on everyone's lips lately, as though the world is on the look-out for the good, the bad and the down-right deplorable when it comes to colour inclusivity. Again, Oliver's Helmut Lang collection was not short of diverse models and it can safely be said that a range of looks and skin-tones were represented on the catwalk.