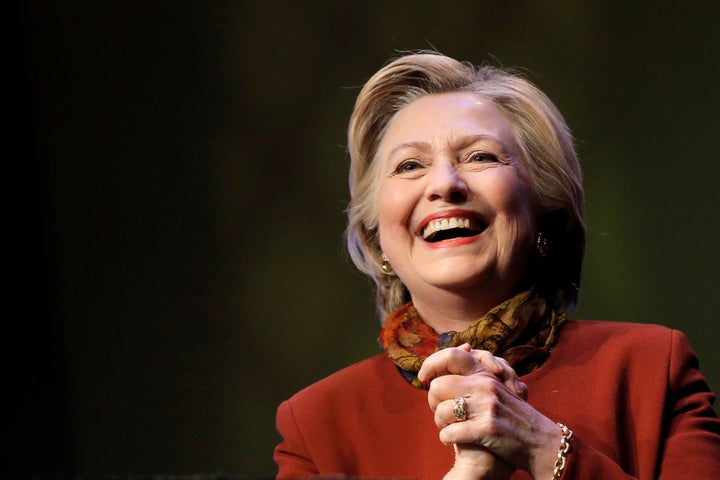 The review of additional Hillary Clinton emails does not change the conclusion that she should not face charges, the FBI director has told the US Congress.
In a letter to Congress, James Comey said that he was not going to revisit his prior conclusion that Clinton acted legally - albeit carelessly - in using a private account while she was secretary of state. He writes:
"Since my letter, the FBI investigative team has been working around the clock to process and review a large volume of emails from a device obtained in connection with an unrelated criminal investigation. During that process we reviewed all of the communications that were to or from Hillary Clinton while she was Secretary of State. Based on our review, we have not changed our conclusions that we expressed in July with respect to Secretary Clinton. I am very grateful to the professionals at the FBI for doing an extraordinary amount of high-quality work in a short period of time."
There was a muted reaction from the Clinton campaign.
"We're glad this matter is resolved," Jennifer Palmieri, Clinton's communications director, told reporters traveling with the campaign to Ohio.
This is a copy of the full letter.
US broadcasters are reporting the emails that prompted the investigation to effectively be re-opened were duplicates.
Naturally, Trump, who had praised Comey's bravery, reacted by resorting to one of his favourite lines.
"She's protected by a rigged system," he said. "She shouldn't even be allowed to run for president."
And while there is clear relief in the Clinton campaign, the question is whether the damage has already been done.
A week ago, Comey rocked the presidential campaign by announcing that the FBI had discovered additional emails that were potentially pertinent to Clinton's server.
The short letter Comey sent to Congress was vague, but reports revealed that the emails had been discovered on the computer of politician Anthony Weiner, the estranged husband of longtime Clinton aide Huma Abedin.
The revelation has helped Trump to frame his argument in the last week of the campaign and switching the media's attention towards away from his misdemeanours.
Popular in the Community