While Trump, who has consistently insulted, belittled, sexualised and stereotyped women claimed victory, it was Clinton, who had hoped to become the first woman to be elected president, who led the nationwide popular vote.
Speaking during her concession speech to Trump, (who has been heard on tape bragging about his fame allowing him to "do anything" to women,) Clinton said: "To all the little girls watching… never doubt that you are valuable and powerful and deserving of every chance and opportunity in the world."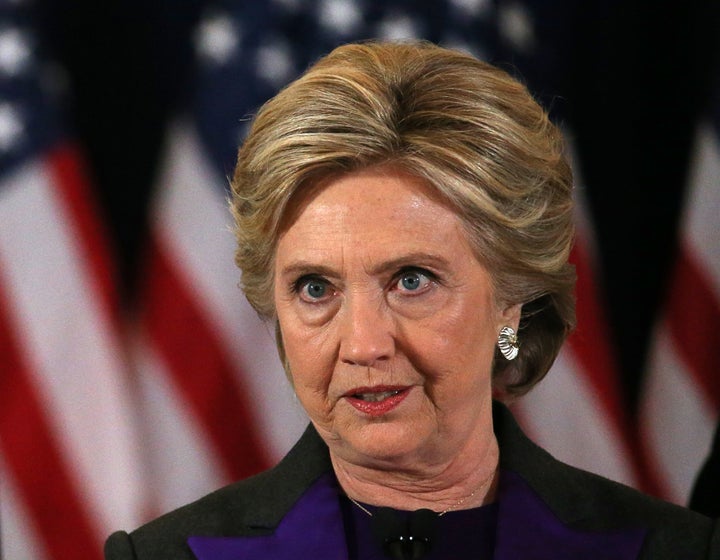 Standing before a crowd of tearful but cheering supporters, she acknowledged: "This is painful and it will be for a long time," but graciously urged: "We owe him an open mind and a chance to lead."
The President-elect, who has branded women "fat pigs", "dogs", "slobs" and "disgusting animals", gave a somewhat low-key acceptance speech hours earlier in which he called for Americans to "come together as one united people."
Clinton, a grandmother-of-two, added: "To all the women… who have put their faith in this campaign and in me… nothing has made me prouder than to be your champion.
"We have still not shattered that highest and hardest glass ceiling. But some day, someone will.
"We are stronger together and will go forward together. And you should never, ever regret fighting for that.
"Let us have faith in each other. Let us not grow weary. Let us not lose heart. For there are more seasons to come and more work to do."
Last year Trump referred to former President Bill Clinton's political sex scandal and claimed Clinton would be a failure as leader because if she "can't satisfy her husband what makes her think she can satisfy America."
In 1991 he told Esquire magazine: "You know, it really doesn't matter what [the media] write as long as you've got a young and beautiful piece of ass."
He has also taken the time to personally insult women in the public eye including Sarah Jessica Parker, Rosie O'Donnell, Cher and Bette Midler, among others.
President Barack Obama, the man Trump long attempted to delegitimise by pushing the untrue claim he was not born in the US, pledged a peaceful transition to him.
"We are now all rooting for his success in uniting and leading the country," he said.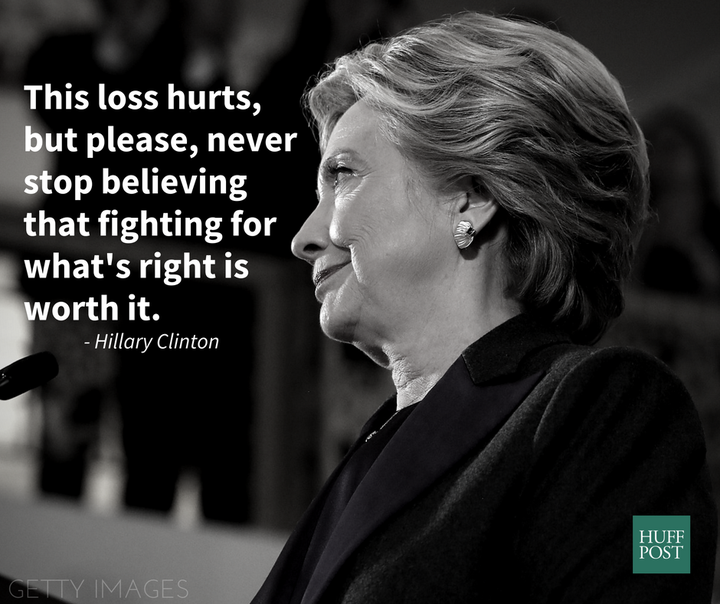 Popular in the Community