The H&M Foundation is offering a million euro grant for innovators with ideas about how to make fashion more sustainable.
Now in its second year, the foundation's Global Change Awards take on one of the biggest challenges facing the fashion industry today – creating clothes for a growing population, while improving its impact on the environment.
Last year's winning ideas include clothing made of citrus by-products, microbes that digest waste polyester and an online marketplace for textile leftovers.
Supermodel Amber Valletta is among the judges assessing this year's entrants.
"The demand for more - everything from clothes, food and energy - continues to put an enormous strain on both planet and people," she told The Huffington Post UK.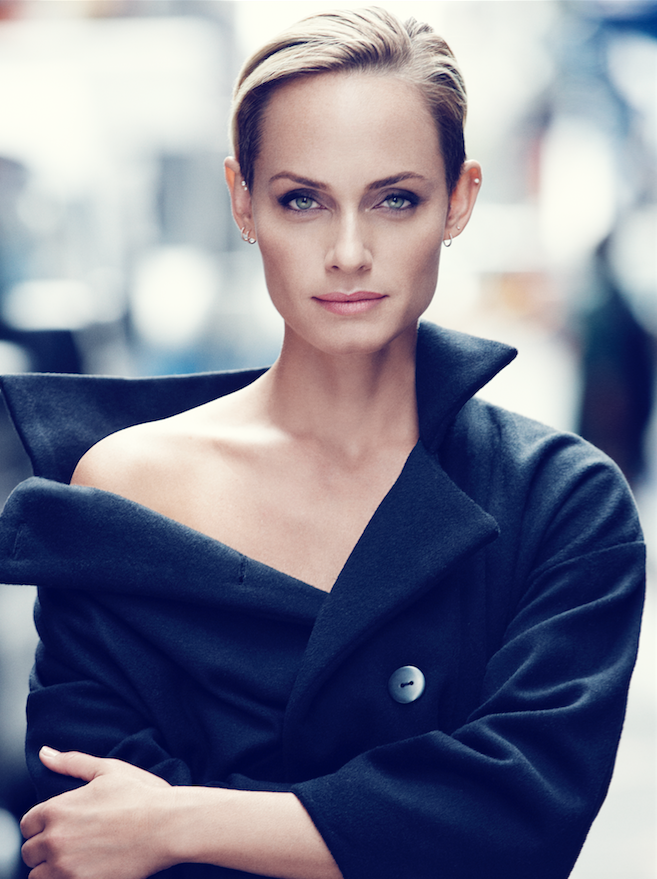 "We know that this voracious consumption - buy, use and dispose - is not sustainable," Valletta continued.
"We need a shift into a circular model, particularly in fashion, where innovation and style - from design to 'end of use' - meet to solve these problems."
The H&M Foundation is a non-profit global foundation, privately funded by the Stefan Persson family, founders and main owners of H&M.
Karl-Johan Persson, board member of the H&M Foundation and CEO of H&M, spoke to HuffPost UK about what he hopes to achieve with the awards: "The Global Change Award aims to spark ideas that enable products and resources to have more than one life.
"Finding ways to reinvent the fashion industry is a fundamental part of a more sustainable future.
"Moving towards a circular fashion industry is of immense importance. Even though it's challenging, it also opens up great opportunities, and makes clear business sense."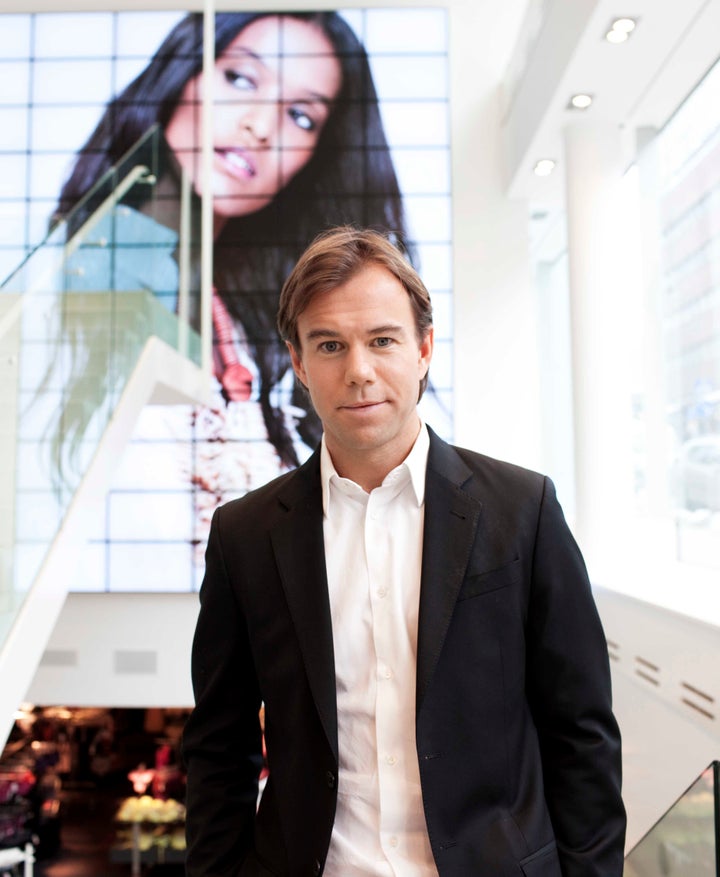 Innovations that occur as a result of the awards will not be "owned" by H&M - they will be made available to the whole fashion industry.
"The Global Change Award aims to speed up the transition to a circular business model for the entire fashion industry," said Persson.
What does "making the fashion industry circular" mean?

Erik Bang, project manager for the Global Change Awards explains:

"The 'circular economy' is an economic model designed to eliminate waste and restore valuable resources.

"This applies to all areas of the fashion industry, and to achieve it the fashion industry needs to reinvent itself: how to design, what materials to use, how to dye, cut and sew, ship, sell, own, use and dispose fashion. New technology, business models and materials can make this possible.

"By transforming to a circular model, the fashion industry will be able to produce fashion for a growing world population while operating within the planetary boundaries and ensuring a long term viable business."
To this end the Global Change Award 2016 has three categories open for applications:
Circular business models covering ideas on how to reuse, repair, share, digitalise or extend the life of products.
Circular materials looking for ideas on new fibres, recycling techniques, and leather substitutes, etc.
Circular processes aiming to find new methods around chemicals, water and dyeing, as well as 3D printing, demand-driven manufacturing, etc.
Applications will be assessed by a judging panel including Amber Valletta, editor-in-chief of Vogue Italia Franca Sozzani, head of climate and carbon finance at the World Bank Group Vikram Widge and Johan Kuylenstierna, executive director for Stockholm Environment Institute.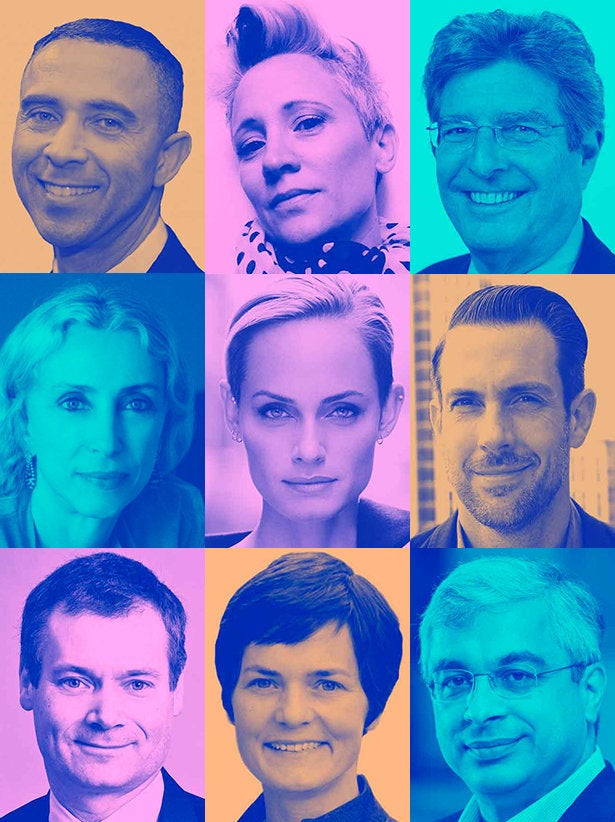 Franca Sozzani, editor-in-chief of Vogue Italia, told HuffPost UK she believes sharing innovation is key to making the fashion industry more sustainable.
"It is pleasing to see that, thanks to a new awareness, favourable developments are finally taking place in the fashion industry," she said.
"That companies are beginning to rethink their business, strategies, supply chains, and production processes; while new materials are tested and new business-to-business partnerships and cross-sector collaborations are started, thus paving the way towards a more sustainable and circular fashion.
"Of course, there is still a lot to be done, and sharing new ideas is key to the attainment of this ambitious yet vital objective."
Once the panel has selected a shortlist, the judging process will be opened up to a public vote from 27 March 2017 to 2 April 2017. Then winners will be announced on 5 April 2017.
Besides a share of the grant, the winners also get access to an 'Innovation Accelerator' - a year-long training and coaching program, designed to help ensure the ideas can stand on their own as quickly as possible, and to maximise their impact on the industry.
Looking for inspiration? Scroll down to find out about last year's winning ideas:
Make Waste-Cotton New (Finland)
Conversion of waste-cotton into new textile. Currently they have successfully completed trials for a scalable solvent recycling strategy and have started to develop a prototype product from cotton waste.
The Polyester Digester (US)
Using microbes to recycle waste polyester textile. They are currently securing partnerships with major polyester producers and chemical companies to test technology and improve cost efficiency versus virgin materials. •
Creating new textile out of citrus by-products. They have expanded their research and development team and are working with major brands to assess fibre quality for large scale commercial collaborations.
An Online Market For Textile Leftovers (Estonia)
A marketplace for upcycling production spill. They have developed a prototype of technology to prove the concept and value proposition for both brands and factories. They also launched a pilot in China in June 2016.
Growing Textile Fibre Under Water (The Netherlands)
Using algae to make renewable textiles. The team have been invited by the local government in Nanjing to the City Expo to proceed with talks on launching a pilot project in China. The mutual aim is to find a 'playground' for the algae project to start a miniature supply chain as a showcase in 2017.
Speaking about last year's winners Bang said: "Things that would have taken years have now happened in months. They have all made tremendous progress and we are thrilled to follow and support them. We are very impressed by their determination and courage."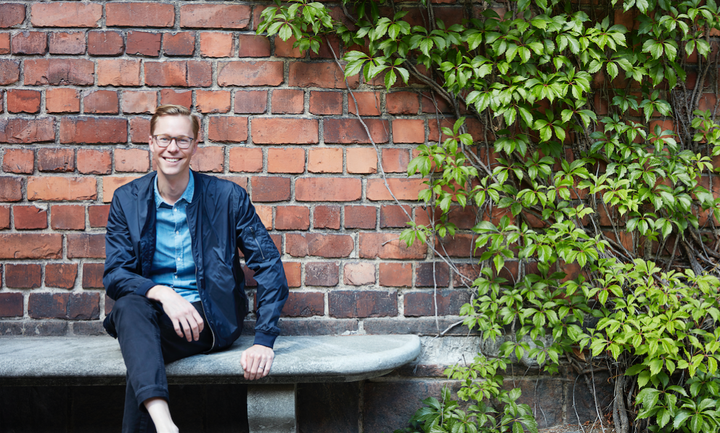 "The grant and the one year Innovation Accelerator has been a very important confidence builder for them, but perhaps the industry access and global validation of being named a winner has proven most valuable," Bang continued.
"However, we still need much more innovation to reach the goal. It's an annual challenge so we are really looking forward to what the next five winners will bring."
Information about the Global Change Award and how to apply is available at www.globalchangeaward.com. All entries must be received before 31 October 2016.
This September The Huffington Post UK Style is focusing on all things sustainable for the second year running. Our thirst for fast fashion is dramatically impacting the environment and the lives of thousands of workers in a negative way. Our aim is to raise awareness of this zeitgeist issue and champion brands and people working to make the fashion industry a more ethical place.
We'll be sharing stories and blogs with the hashtag #SustainableFashion and we'd like you to do the same. If you'd like to use our blogging platform to share your story, email ukblogteam@huffingtonpost.com.