The ITV daytime show played a hilarious April Fools on the presenter on Monday, which left her in tears and nearly swearing live on air.
Her co-host Phillip Schofield and their team of fashion and beauty experts colluded with each other to pull the prank off, which saw a "makeover" go horribly wrong.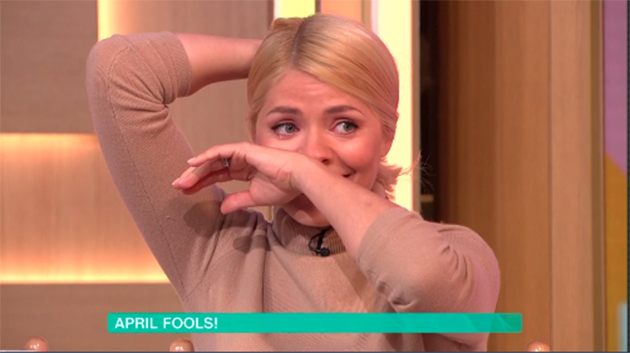 Holly, like many viewers watching at home, believed 'shop assistant Carol Elliott' was a viewer nominated by her husband for a makeover to celebrate their 25th wedding anniversary.
As 'Carol' walked out onto the catwalk and looked into the mirror for the first time, she wasn't exactly thrilled with her new look, bursting into tears.
Holly and (a very convincing) Phil scrambled to keep the tone of the lighthearted, with Holly rushing over to 'Carol' to tell her: "Why don't you go and have a look at some other options, because we've got a whole wardrobe and I think sometimes when you have a big makeover like this people push you out of your comfort zone and sometimes it all happens a bit quickly and it's all a bit too much."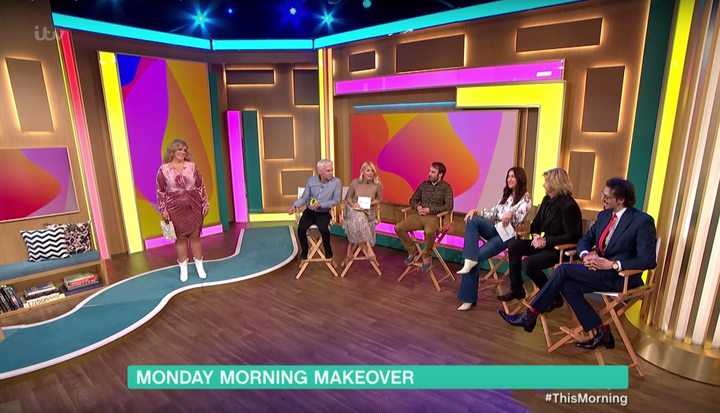 Holly continued: "Please don't worry, what we'll do is we'll take you downstairs and you can be in charge and you can go through the rails and find something you like, and if it's the makeup or hair, we can change it… I know what it's like when you don't quite feel right. Oh it's such a shame…"
Phillip then presented 'Carol' with a bunch of flowers, explaining that they'd set up a lunch for her and her husband, directing them towards a car that would take them to a swanky London restaurant.
However, things then got even more dramatic when the car crashed as it drove through the scene dock behind the studio.
Unsure what to do, Holly threw to a commercial break, clearly panicked at what had just happened.
Phillip then quickly jumped in and looked at Holly, before shouting: "April Fool!", revealing 'Carol' and her husband were in fact actors, and the whole team had been in on the joke.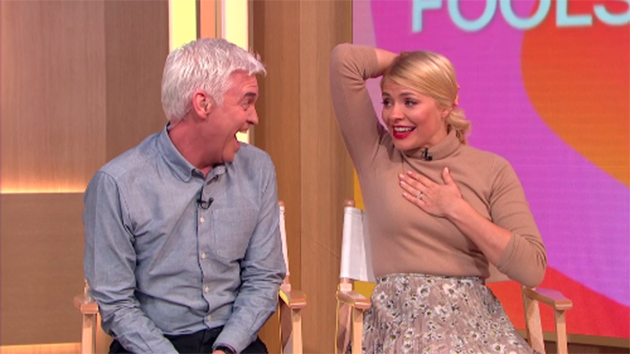 A shocked Holly said: "Oh my God, are you joking? Oh my God that was so awful – I was panicking so much! I can't believe you've just done that to me, you b...
"I can't swear and I really want to!" she said, having stopped herself from letting something slip out.
Wiping away tears from her eyes, she added: "That's the best April Fool ever, [but] I hate you all.
"I can't tell you that was so awful, but well done though. I'm so relieved it wasn't real. My heart!
"When are we doing the gin item? I need a drink."
Watch the prank unfold in full in the video below...
This Morning airs weekdays at 10.30am on ITV.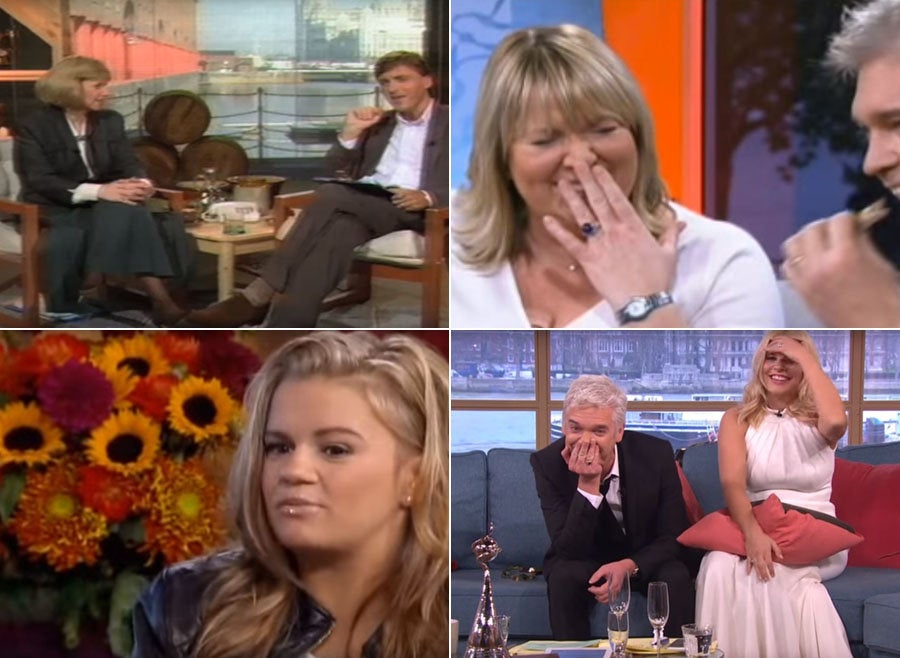 This Morning's Most Memorable Moments