Mothercare has announced they will discontinue the sale of home dopplers once their existing stocks run out.
The news comes after UK stillbirth and pregnancy charity Kicks Count called on the government to ban over-the-counter sales of home dopplers, as they believe it can lead pregnant women to be falsely reassured about the health of their baby.
The charity presented 12,000 signature petition to Downing Street on Wednesday 12 July.
Elizabeth Hutton, CEO of Kicks Count said: "We are delighted that our petition calling on Theresa May to ban home dopplers now has over 12,000 signatures.
"We have been overwhelmed by the support shown by people across the UK and abroad who have expressed support for our campaign to ban these dangerous home doppler devices which provide false reassurance to expectant women and can lead to stillbirth."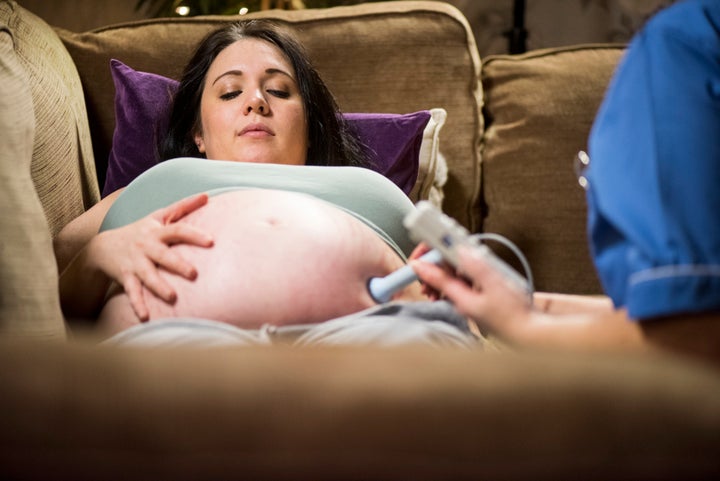 Hutton set up the petition calling for a ban on untrained parents-to-be using the foetal listening devices because she said they don't have the skills to understand what they're hearing.
"Midwives and doctors train for many years to interpret what they hear through a doppler," said Hutton. "It is a medical device, not an object to be used for entertainment.
"The placenta, and the mother's heartbeat can both easily be mistaken for a foetal heartbeat and women can be falsely reassured."
Hutton said the charity's advice has always been that women should seek professional medical advice if they notice a change in their baby's movements.
"The presence of a heartbeat does not mean the baby is well, only that it is still alive," she said.
"If the baby is in distress, this is when medical attention should be sought. Waiting until they can no longer find a heartbeat means it is sadly too late to save that baby."
Hutton said medical professionals do not advocate the use of home dopplers and yet they are freely available to buy in the UK.
Commenting on the use of home doppler machines in pregnancy, Mandy Forrester, head of quality and standards at the Royal College of Midwives (RCM), said she too has concerns about the use of personal doppler machines.
"The RCM has two key concerns," she said.
"Firstly, the machines can lead to unnecessary stress for women when they are unable to find a heartbeat using the personal doppler and secondly, that women may be falsely reassured by hearing what they think is their baby's heartbeat when it is actually their own.
"The sound that is heard is not the real heart sound but the machine detecting heart movement, therefore picking up a maternal pulse or blood pumping through placenta could give false reassurance.
"Such reassurance could be dangerous as it may delay a woman in seeking advice from her midwife. Even if the mother has picked up the baby's heartbeat this is not an indication that the baby is well.
"The best way for a woman to monitor her baby's wellbeing is to get to know her own baby's usual pattern of movements and notice if there is any change. Being active – wriggling, kicking, rolling – is an indicator that the baby is well.
"Women should always contact their midwife if they are worried about their baby's movements, or anything else. Midwives want them and their baby to be as safe and cared for as possible."
Mum Vicky McNelly, from Reading, lost her baby after delaying seeking medical advice as she had heard her baby's heartbeat on a home doppler. She is fully backing the petition.
"I'd used a home doppler a handful of times throughout my pregnancy," she said. "We loved being able to listen to her heartbeat for as long as we wanted. I didn't do it for reassurance at first, it was purely for fun and to feel even closer to her.
"My baby was two weeks overdue when I woke up in the early hours of one morning around 3am and I didn't feel right, I felt unsettled but I couldn't put my finger on what was wrong.
"I went downstairs and sat on my pregnancy ball and after a few minutes of knowing that Evie's movements had changed, I got out the doppler and tried to listen for her. I heard some noises but not the same ones."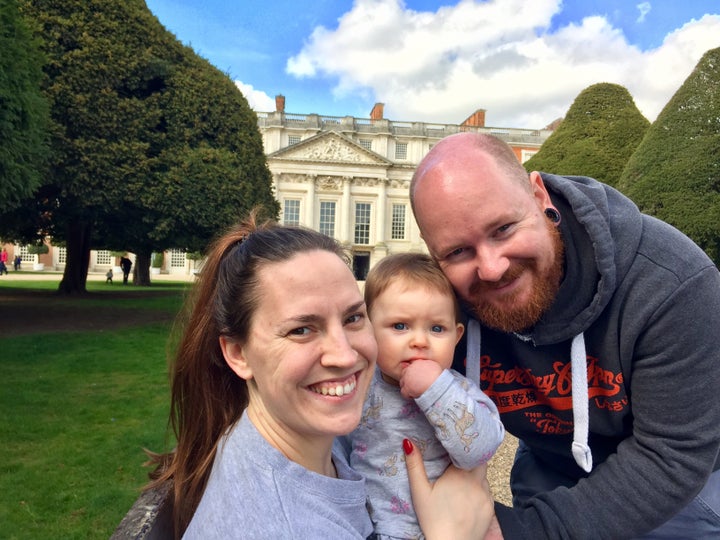 McNelly continued: "I didn't know what to do, the doppler gave me something to hold on to. I was convinced I could hear her heartbeat so after quite some time I went back to bed, still not feeling right but telling myself she was fine.
"I told my husband she wasn't moving as much but I was sure she would after I'd had some breakfast, so I sent him to work.
"I had breakfast but still wasn't feeling any movement and I kept reminding myself that I'd heard her on the doppler. I called the labour ward who told me to come in.
"After arriving at the hospital alone I was seen by a midwife who tried to listen for her heartbeat but found nothing.
"I told my husband to come to the hospital straight away. I was then taken to a room to have a sonogram and they didn't find her heartbeat. I felt my heart sink as I knew my baby had died.
"They had to do two further sonograms to be sure but I knew what they'd find. I looked at the screen and saw the chambers of her heart were still - there was no life – it had slipped through my fingers after getting so close.
"I wish I had listened to my instincts and sought help when I first felt something was wrong."
HuffPost UK has contacted a range of companies that sell and distribute home dopplers in the UK asking for comment and will update this piece on their response.
You can sign the petition here or for more information about the home doppler campaign and about the work of Kicks Count, please visit www.kickscount.org.uk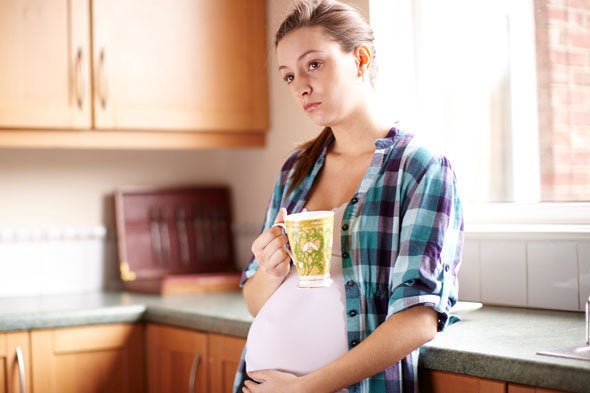 Pregnancy worries and words of comfort