Ten babies are stillborn in the UK every day. A stillbirth is one of the most devastating experience for parents. But what makes this experience even harder to bear is that these bereaved parents, who would have looked forward to a circle of delighted support had their baby been brought home, instead are left to grieve alone, feel they make people uncomfortable or worse have to suffer unhelpful platitudes like "it was meant to be" and "you'll have another".
HuffPost Parents spoke to parents whose babies have been stillborn about what is the best way you can give support to friends, family or work colleagues who face the desolation of a stillbirth.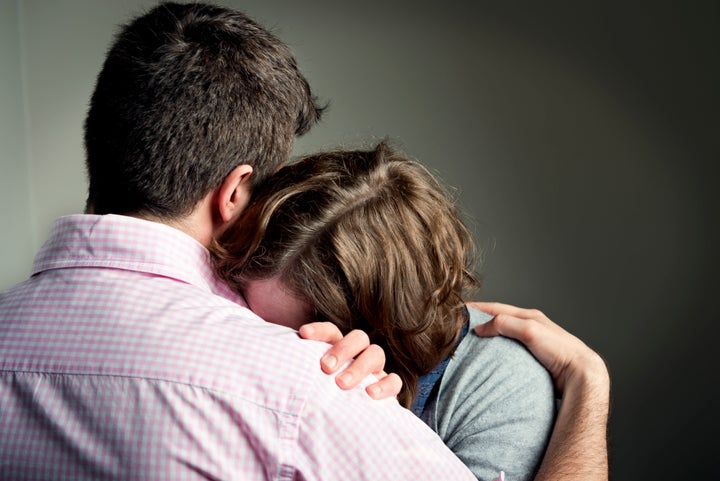 Alanna and Simon Salter's daughter Isobel was stillborn in 2015. Their son Theo was born just under a year later. The couple, from Belfast, have since started a retreat for parents whose babies have been stillborn, Still Parents.
We wanted people to recognise Isobel's significance and the magnitude of our loss. This was our daughter who died. She was important and mattered. Friends saying her name and writing her name helped because we were afraid she would be forgotten. Nearly two years later we still have friends who text on the 26th of each month to say they're thinking of us, and we appreciate that.
Think before you make unhelpful comments. There is no good way for a child to die. It's unhelpful to tell us "Well, you didn't have a relationship - it would be worse if she'd been born and died or an older child died." You can't put levels of better and worse on the death of a baby.
Telling us everything happens for a reason is absolute rubbish. There is no reason. Asking "what was wrong?" isn't helpful. There was nothing wrong. She was perfect. The placenta stopped working without any warning. If she had been born a day earlier, she would have survived.
Don't shut down the conversation. We prefer people asking "What happened?" rather than an embarrassed "OK, right." We just want to talk about our baby. We can't talk about her first words, but we can talk about what she looked like.
Don't just say nothing. It hurt me when people at work didn't even acknowledge what had happened.
We appreciated practical help in the immediate aftermath, like friends bringing food, helping sort out the funeral and the headstone. A friend came with me to buy a funeral outfit.
Dads grieve too. I had to go back to work two weeks later. I was expected to snap back into functioning as normal while everyone asked, "Are you looking after her?"
Try and understand what it must be like to be pregnant again when your first baby died. It was a very different pregnancy with Theo. I was very anxious, I didn't want to get attached to my growing baby. We didn't really even talk about my pregnancy.
Dr Alex Heazell is clinical director at Tommy's Stillbirth Research Clinic at St Mary's Hospital, Manchester. Part of the research centre is Tommy's Rainbow Clinic which provides specialist antenatal care and reassurance for women who have suffered a previous stillbirth or neonatal death.
We shouldn't downplay parents' grief. The most important thing friends and family must understand is this is the death of a baby. For a long time, having a stillborn baby was not regarded as significant. It is. We need to acknowledge their loss and the loss of their hopes and dreams for this baby and what could have been,
Don't come out with platitudes. Phrases like "it wasn't meant to be" or "you can always have another one" are not comforting. The best thing you can do is put your arms around someone who is grieving for their baby and acknowledge how terrible this is.
Another baby is never a "replacement baby". There is a perception that having another baby will replace your stillborn child. This is not true. Each baby is unique. Parents will always wonder what their child would have been like and will remember their baby's anniversary throughout their lives.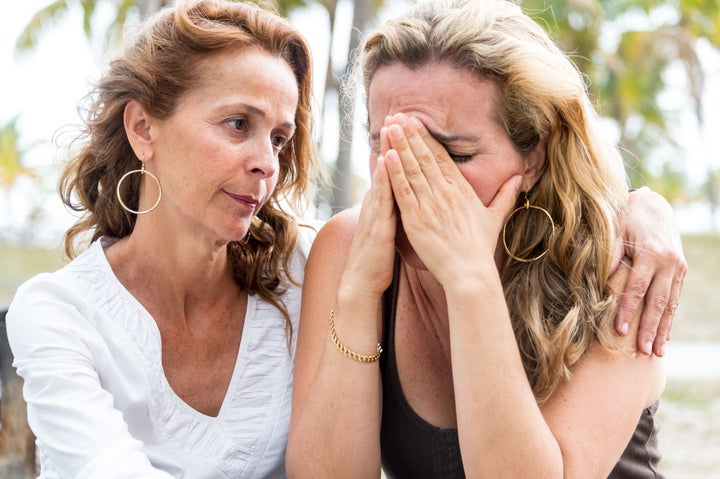 Hayley and Adam's Pownsey's son Joshua was born in 2014. He was stillborn as a result of complications during the birth. The hospital has since admitted three counts of negligence. Hayley, 32, and Adam, 34, from Bury, Lancashire, have a two-year-old daughter Edie and baby George, born in January this year.
Don't forget our baby existed. Joshua will always be our first child. You can't move on as if it never happened.
We love talking about Joshua. By asking questions you're keeping his memory alive.
People still feel awkward, but we've got better at talking about it. After Joshua's death we went to so many garden centres, just to get out of the house but not risk bumping into anyone we knew. There is still a stigma attached to stillbirth, but now I tell people 'I had a little boy, he was my first'.
Be prepared for grief to hit again when you have another baby. Seeing Edie alive and looking so similar to Joshua brought a lot of emotions up again.
Erica Stewart is Sands' Bereavement Support and Awareness Specialist.
Parents don't 'get over' the experience of a stillbirth. They learn to live with it, but it's an experience that will change their lives for ever. They will find a new normal.
Using the right language is important. They haven't lost my baby, which implies carelessness. Their baby died. As a society we're not good about talking about death, and the death of a baby is even more taboo. It's important to acknowledge the enormity of this experience.
Offer real practical support. Be proactive. Don't say 'let me know if you need anything'. Do say 'I'm come round at 6' or 'I'm bringing dinner'.
Parents spend time with their stillborn babies. They will have photos, keepsakes and memory boxes. Invite them to talk and listen.
Michelle Cottle's daughter Orla was stillborn in May 2016 at 37 weeks. Michelle and her husband Andy now have a second daughter, Esme who was born in April. Michelle blogs about her experience at Dear Orla.
There is still a stigma and shock associated with stillbirth. We need to talk about it. It's the absolute worst type of loss and completely against the natural order of life. Sadly, this is something that happens every single day and can happen to anyone - even healthy people who do all of the right things. That's what was hard for me - the research talks about risk factors (smoking, obesity), which indicates that there should be a cause. I did everything right and my baby still died. The fact that this can happen needs to be spoken about in order to reduce shame and guilt.
Don't be scared to call or visit. Help the grieving parent feel that they are still worthy of your company. Acknowledge that that person has become a parent and that they deserve that title more than anyone. Keep checking in and messaging even if you get no response - say more than just "I'm thinking of you", which feels really impersonal. Read advice from organisations like Sands and Tommy's (see below).
Whatever you do, don't ignore our loss. This is what helped me: saying Orla's name, coming and sitting with me even if I couldn't say anything, holding my hand, just telling me how unfair this is and how I don't deserve this. Crying with us (but not so much that their own feelings overshadowed ours).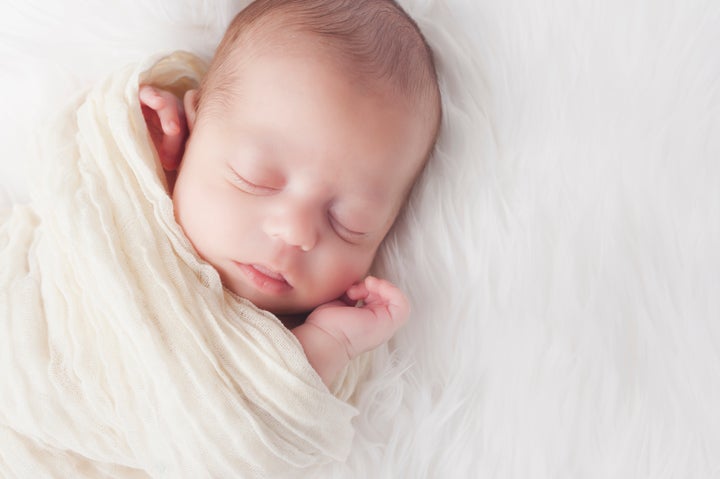 Viki Ferguson's daughter Megan was stillborn at 35 weeks in 2013. Viki, 44, from Northumberland, and her husband Colin have not had any more children.
Most people's reaction is "I don't know what to say!" It's natural to feel shocked. There is nothing more you can say than "I'm sorry". It sounds inadequate but it's not.
Don't feel awkward about asking how we're feeling. You can't take our pain away, but you can show you're thinking about us.
It's OK to ask "Are you OK?" It's not silly to ask. How else will you find out? But don't expect someone who's had a stillborn baby to always put on a brave face. Be prepared for people to say "actually today I'm not fine" and don't back away. There's nothing worse than feeling someone's avoiding you.
Seeing a baby doesn't make me sad. It seems every other day there's a baby or small child at work. It's a joyous thing. I love seeing them grow up and I always get a little cuddle. Three of us were pregnant at the same time - the other two babies will be starting school in September. Megan never got to start her life journey.
The facts about stillbirths
A stillborn baby is one who has died before or during birth at or after 24 weeks of pregnancy. The loss of a baby before 24 weeks of pregnancy is classed as a miscarriage. Around one-third of stillbirths happen after 37 weeks of pregnancy. Stillbirths account for more than half of the deaths of babies under one year in the UK.
Many people think that stillbirths happen because of a developmental or genetic problem that means the baby could not survive. In fact, this is the case for fewer than one in 10 stillborn babies. For as many as 6 in 10 stillborn babies, the cause of death is not known.
Around half of all stillbirths are linked to placental complications. This may happen gradually, and it may not be picked up by current routine antenatal monitoring. Other causes of stillbirth include: bleeding (haemorrhage) before or during labour placental abruption, when the placenta separates from the womb before the baby is born; complications of pre-eclampsia, which is linked with the placenta and causes high blood pressure; the umbilical cord slipping down through the entrance of the womb before the baby is born (known as cord prolapse) or wrapping around the baby's neck.
Around 500 babies die every year because of a trauma or event during birth that was not anticipated or well managed.
Sands supports anyone affected by the death of a baby, campaigns to improve the bereavement care received by parents and families and promotes research to reduce the number of babies dying.
Tommy's funds research into the causes and prevention of pregnancy problems that lead to miscarriage, stillbirth and premature birth. They also provide pregnancy health information for parents-to-be.