The Home Office was nominated for a race equality award just two days before it was referred to the equalities watchdog over the Windrush scandal and potential "race discrimination".
The Home Office is nominated for The Race Equality Award for its efforts to "build better black, Asian and minority ethnic (BAME) representation at all grades" within its workplace.
Others in the running are Enterprise Rent-A-Car and the Royal Academy of Engineering. The winners are to be announced at a gala dinner" on July 9 that will "encourage new ways of thinking and inspiring others to take action".
Philip Rutman, permanent secretary for the Home Office, celebrated the news with a tweet on Monday calling it "fantastic".
But outside of the internal workings of the department, things are not so rosy on the equalities front.
Just two days after the announcement was made, a group of 87 MPs led by David Lammy called on the Equalities and Human Rights Commission (EHRC) to investigate the department and whether its so-called hostile environment policies led to discriminatory treatment against ethnic minorities.
According to the Guardian, a letter from the group to the EHRC says the introduction and operation of the hostile environment policy shows "beyond all doubt" that the government "does not take its stated commitment to race equality seriously".
This policy, introduced by Theresa May in 2012 with the aim of creating "here in Britain, a really hostile environment for illegal immigrants", included the notorious "Go Home" vans and laid the ground for the Windrush scandal.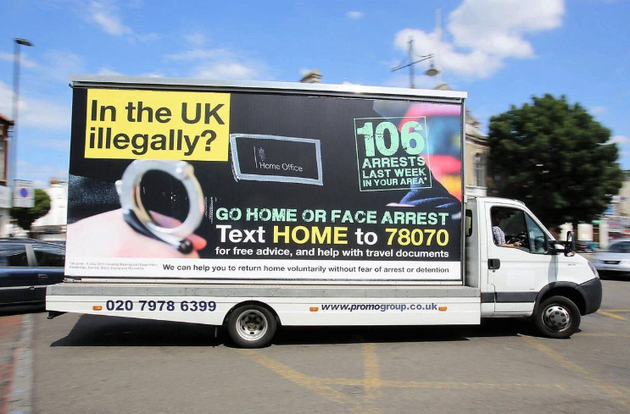 Ministers faced a furious backlash over the treatment of the Windrush generation – named after a ship that brought people to Britain from the Caribbean in 1948.
Commonwealth citizens who arrived before 1973 were automatically granted indefinite leave to remain but many were not issued with any documents confirming their status.
Last year, the government formally apologised in relation to 18 cases where the Home Office was considered most likely to have acted wrongfully.
The Prince's Responsible Business Network and the Home Office have been contacted for comment.