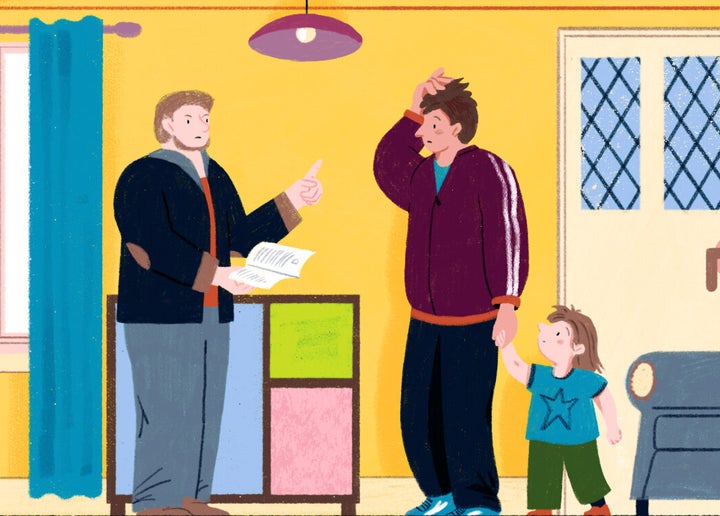 More than 32,000 homeless families in England and Wales have been abandoned by councils since 2015 because they missed at least one step in a rigid process for getting help.
Leading campaigners worry vulnerable homeless people — including those with mental health problems — are being left on the streets because of things as minor as missing an email or an undelivered letter.
"Councils should be removing barriers from people's routes to accommodation, not putting more in their way," Leanne Wood, the former leader of Plaid Cymru said. "The system should be working with them, not against them."
The Bureau of Investigative Journalism (TBIJ) has spoken to people experiencing homelessness, as well as campaign groups and charities, and found that one specific clause in Welsh housing legislation has given councils the means to close almost 10,000 cases for those with complex needs.
That loophole has now been brought into English law, with another 22,000 families affected in a single year. The revelations come as part of the Bureau's Locked Out investigation into homelessness, published in partnership with HuffPost UK.
"I have a social phobia so I cannot attend some of the appointments made for me. They have refused to help me before because of this"
Wood told the Bureau some councils "manipulate the system" to dismiss people who are among the most vulnerable asking for council help.
"People who are homeless often don't have the means to stay in contact with the authorities and by the nature of what can be quite chaotic lives, some will naturally find it difficult to stay in touch and attend the correct appointments," said Wood, who is Plaid Cymru's housing spokeswoman.
The Housing (Wales) Act was introduced in 2015 and since it came into force councils have closed more than 4,500 cases because the housing officer deemed the applicant "uncooperative".
A further 5,000 cases were closed due to "loss of contact". Once a case is closed, the only option is to restart the weeks-long process again from the beginning.
In England, in the first year since the Homelessness Reduction Act was introduced in April 2018 - bringing the new clause into effect in England, 22,000 households have been left without help because of "loss of contact".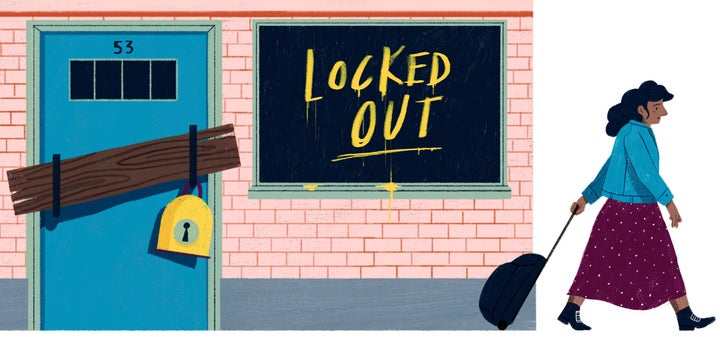 Sophie Boobis, of Crisis England, said it took years for people in Wales to see how this clause was used to "gate-keep" services.
"I think it is certainly a warning and something that needs to be kept a very close eye on in England," she said.
She said it was too early to see a direct effect in England, but added: "Follow-ups are not happening. People are going long periods waiting.
"If the local authority is not keeping regular contact then they are not going to be able to find them again. In that case, there will be a lot of people falling through the 'loss of contact' gap."
'Falling Through The Cracks'
Since the law came into force in Wales, 206 people who have been told they are owed a council home have been rejected in Caerphilly because the council lost contact with them or they were judged uncooperative.
In Conwy, 184 people with a mental health condition were rejected for the same reasons. Most other councils could not say how many vulnerable people had been turned away.
David Melding, the Welsh Conservative shadow minister for housing, said the Welsh legislation wasn't "perfect", adding: "The loss of contact and non-cooperation clauses are some of the very serious flaws within it, effectively only exacerbating the issue altogether, and contribute to the stark reality that we are seeing far too many people falling through the cracks in the system in Wales."
The Bureau found that despite the Welsh and English laws introducing new responsibilities for councils, very little extra funding was provided.
The Welsh Local Government Association estimated that funding for local housing services has been cut by a quarter since 2009. Last year 32 households became homeless every day in Wales according to Shelter Cymru.
In England, local homelessness services face a shortfall of £110million this year, according to research by the Local Government Association, and that is set to rise.
Council housing officers are often under huge pressure. At Blaenau Gwent council, three officers had to cope with 478 homelessness applications in August alone, according to figures obtained by the Bureau.
That pressure can leave those asking for help with little to show for it.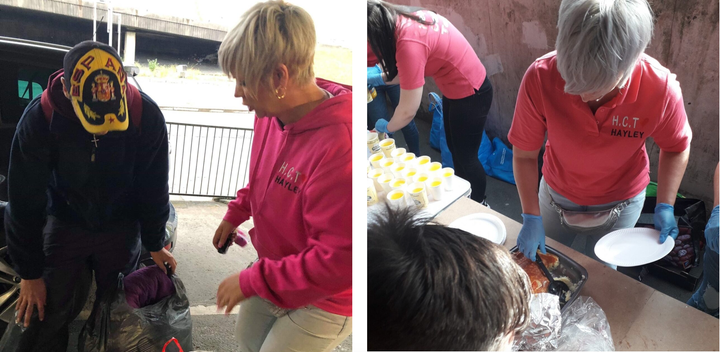 'I Was Refused Help Because Of My Social Phobia'
Paul, 35, from Newport, has been through many homeless applications over the past five years. He said he was frustrated by the council advising him to take the same course of action every time and refusing to provide, in his view, proper housing support.
"I seem to be always waiting. I have a social phobia so I cannot attend some of the appointments made for me. They have refused to help me before because of this," he told the Bureau. "I suffer from depression and anxiety, which isn't easy to cope with in a crisis."
Paul is still seeking help from his council, but many others give up when their cases are closed.
Katie Dalton, from Cymorth, an umbrella body for supporting the homeless in Wales, said: "The applicants lead chaotic lives and you would hope that local authorities would be flexible around these people when they may not turn up on time for appointments or respond immediately. But they obviously aren't."
According to government guidelines, councils are meant to give people six weeks to respond to missed communication or meetings before they close a case. The relevant English guidelines go further, allowing for eight weeks.
This grace period can help homeless people overcome some of the many barriers to keeping in touch, such as lack of a fixed address and poor access to computers or phones, all of which make responding to letters and attending appointments difficult. But not everyone is granted this leeway.
"I had a case a couple of years ago when the person was sent a letter which stated they had 10 days to respond otherwise their case would be closed," said Nick Morris, of Crisis Wales. "The letter was sent to the wrong address."
In Cardiff, 576 applications — more than one in every 10 cases — were closed over loss of contact last year.
Sometimes councils are failing to take account of basic barriers for the people they are trying to support. Hayley Thomas works with homeless people in Newport and said those she was helping could not understand the process.
She said many struggled to read and write, and some were completely illiterate. "All of my guys were discharged for loss of contact or non-cooperation."
Again, guidelines suggest this is not how the clauses should be used.
Official Welsh government guidance on homelessness states that "the local authority must be satisfied that the applicant is not failing to cooperate because they are vulnerable, have an unmet support need or have difficulty communicating."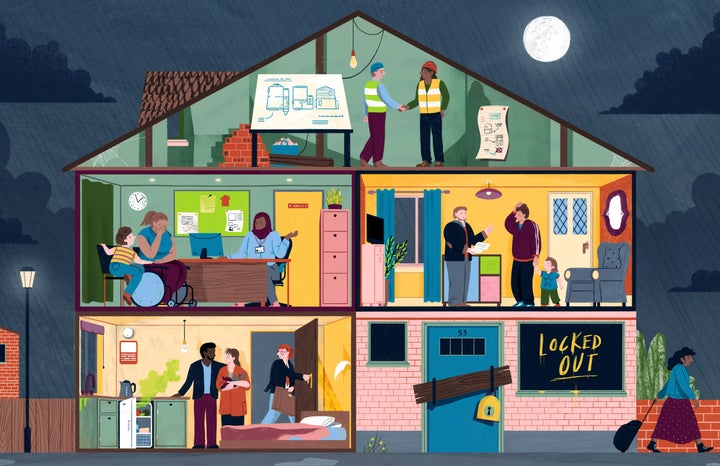 The English legislation has included much of this guidance in the law itself, and added a warning letter and additional help for those deemed most in need. As a result, far fewer people have been turned away for non-cooperation than in Wales.
In other cases, people have been found "uncooperative" for failing to complete the actions listed in a personalised housing plan. The Bureau's Locked Out investigation has found that some of these actions — such as searching for an affordable privately rented flat — are often pointless or impossible.
When searching for flats for rent in Cardiff on a single day, the Bureau found only two properties were affordable on housing benefit, out of 391 that were advertised. Only 52 properties were affordable in the whole of Wales.
Richard Laydon, of Huggard, a Cardiff homelessness centre, said: "The services are set up for the general public and not for the people that actually use them. These clients have suffered trauma or have mental health issues and fitting into those procedures and taking notes is hard for them and just doesn't happen."
One Rule For Councils, Another For The Homeless
But while homeless people can lose support for missing a single letter, there is no such obligation on councils to keep people informed of how their applications for support are progressing, although guidelines suggest they should do so.
Daniel, 24, from Pembrokeshire, has been in and out of homelessness since he was 13. In October 2018 he was placed in a B&B for 43 days by his council, and waited for news.
He said: "They gave me a call on a Friday at 3pm. They told me my duty had ended and that I had to leave the B&B by the following Monday. I had only had my initial assessment meeting. I had received no letters, no personalised housing plan, I wasn't warned. I ended up going back to sleeping in a tent until a charity helped to house me."
Pembrokeshire Council said it did not have Daniel's permission to discuss his case.
Nick Morris, of Crisis, said: "If local authorities do not get in touch with applicants they are probably still acting within the letter of the law, unfortunately."
He added: "We are keeping an eye on the loss of contact clause. It jumps out as a hole in the net. Keeping track of people that approach is hard and there is a chance that people are falling through the system."
When contacted by the Bureau, John Griffiths, chairman of the Welsh Assembly's Equality, Local Government and Communities committee, said the group had not "specifically looked at the issues arising from section 79 of the Housing (Wales) Act", but that he would bring it to the committee's attention.
The Welsh government said it invested an additional £20m into homelessness prevention work this year and that it also receives funding "via the Housing Support Grant, which was £126.7m this year".
Concerned? What can you do?

Share our stories: Share this story with people you know - via email, social media, or on a community forum! Join us by using hashtag #LockedOut

Get local knowledge: Use our post code calculator to find out how many private rentals in your area are out of the reach of people on housing benefit.

Take your own action: If you're concerned about the results in your area, you can write directly to your MP or your local assembly member to raise the issue.

Shelter: If you're worried about homelessness, contact Shelter's free helpline on 0808 800 4444.