A mum who previously wowed parents with her incredible DIY cardboard kitchen for kids is back with more inspiring creations.
"I want to inspire parents all over the world to not just make DIY projects for their kids, but also recycle and save a little on their kids' toys," she told The Huffington Post UK.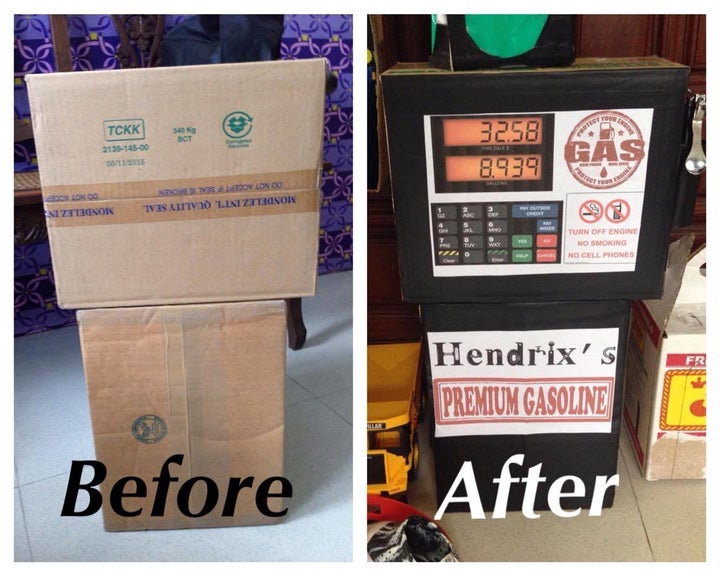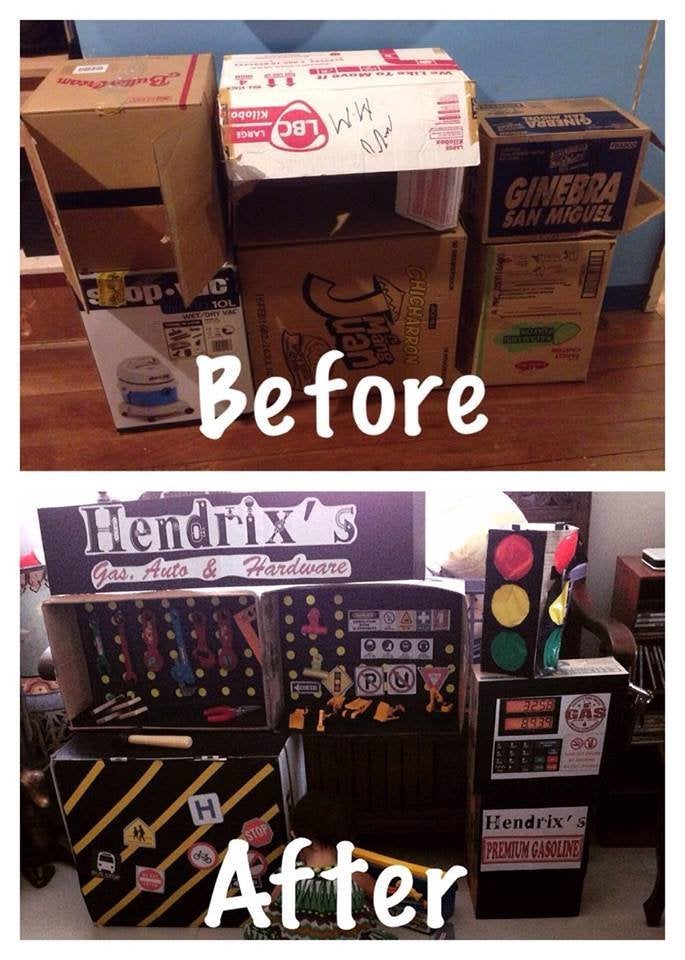 The play kitchen that previously held a cooker, cupboards, fridge and microwave has been "renovated" to include a small pantry.
"Audrey started to identify some fruits and vegetables when I built the play kitchen and I thought a small pantry will be a great addition to store them," Villanueva-Reyes said.
"I also did some minor improvements such as the faucet, curtains, print out of the refrigerator and microwave.
"Luckily, the play kitchen is still in very good condition to date. Surprisingly, Audrey never tries to destroy it, maybe because she saw me build it from cardboard boxes!"
The mum said her daughter's reaction was "priceless" when she saw the final result.
"She immediately ran to the play kitchen and played with her toys, she never gets tired of playing in it," she added.
See the construction of the kitchen addition below.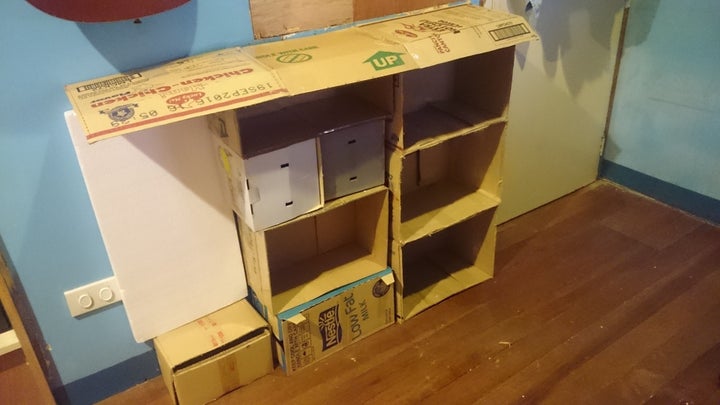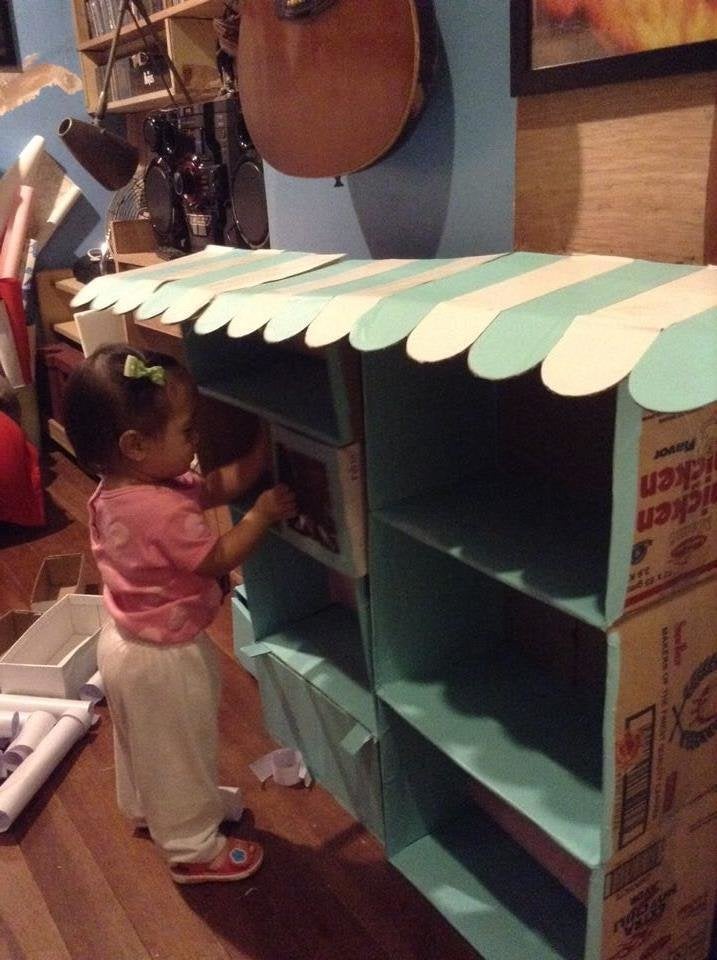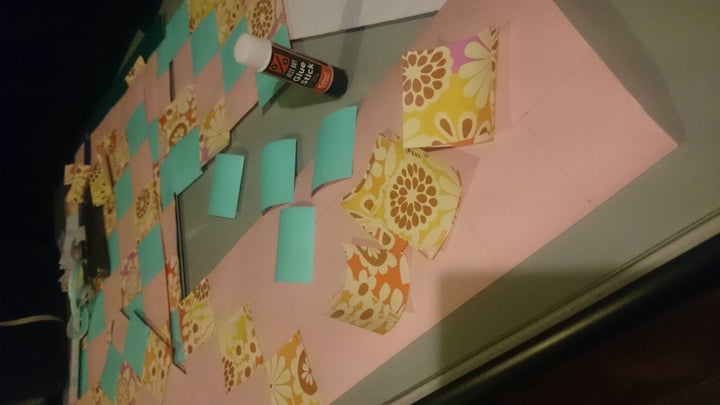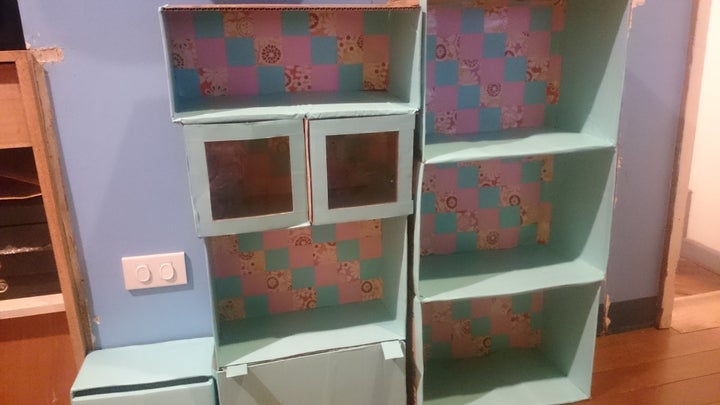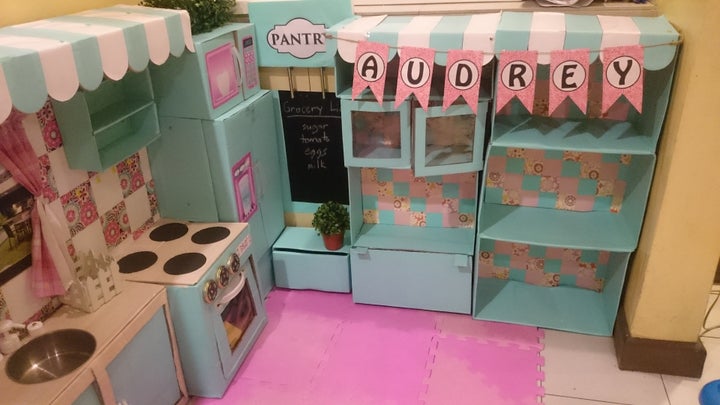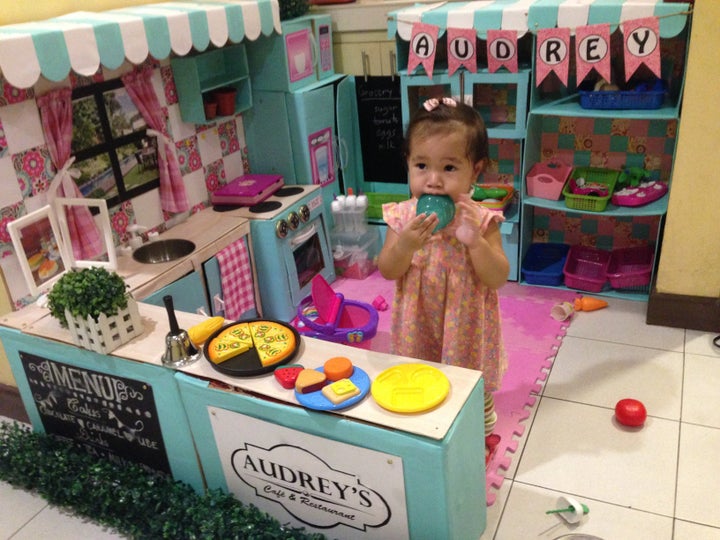 Villanueva-Reyes said some of the comments she received when the play kitchen went viral was that parents wanted inspiration for little boys.
"My three-year-old nephew, Hendrix, is fascinated with cars, construction equipments and tools," she said.
"I decided to make him a workbench with its own gas pump.
"It was a perfect idea because it could pretty much cover most of his interest and store his existing toys.
"I set up the finished workbench when Hendrix was asleep and he was very happy and excited to play with the workbench - even my little Audrey joined him play with the workbench."
See the construction of the hardware store below.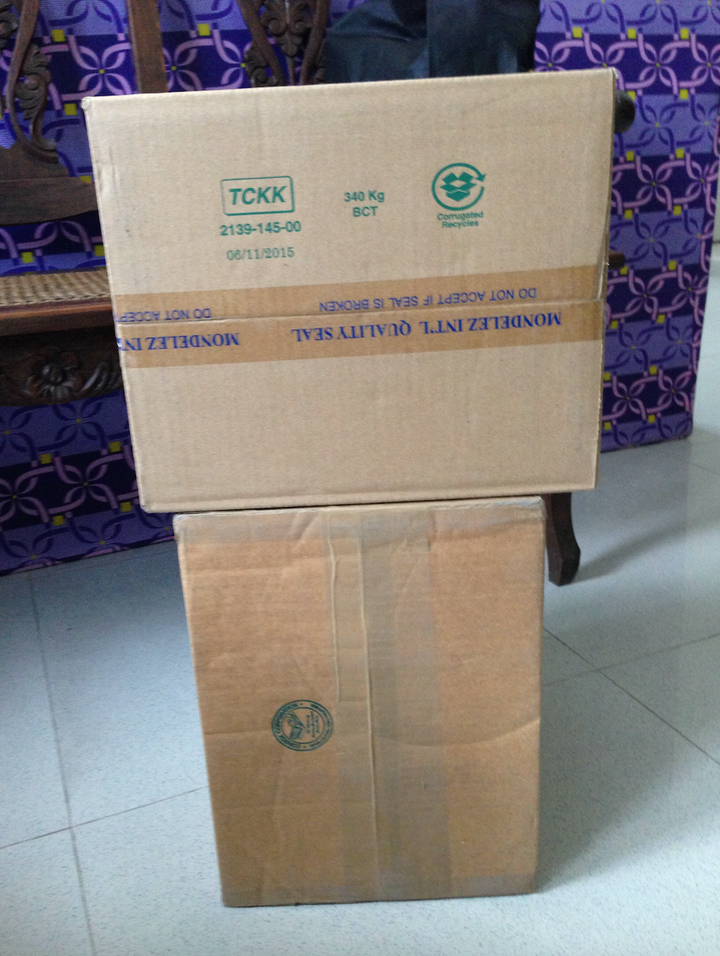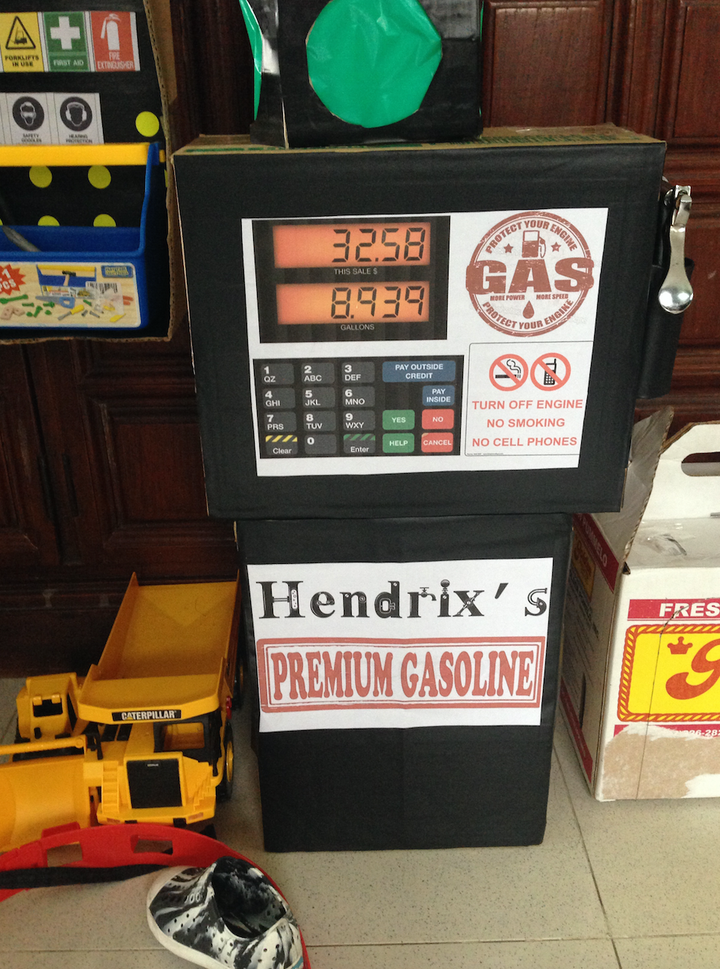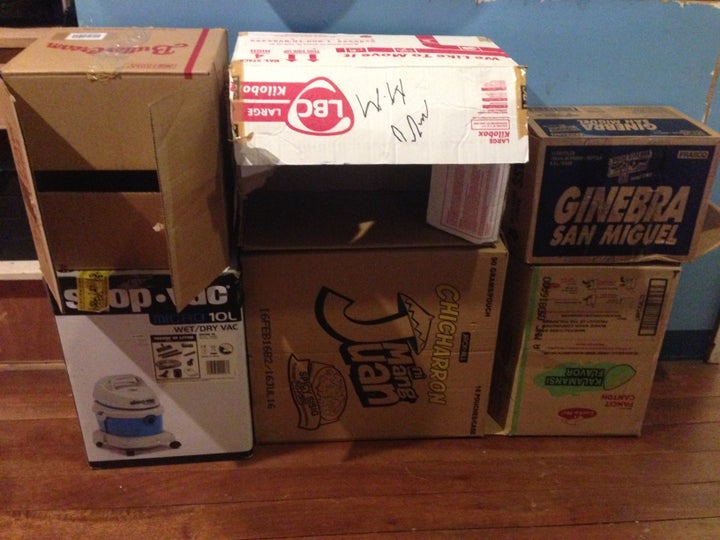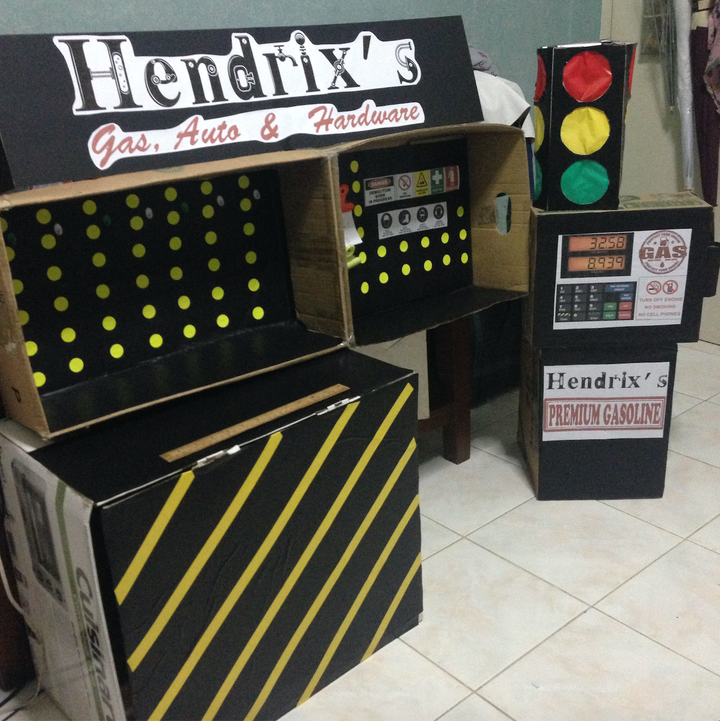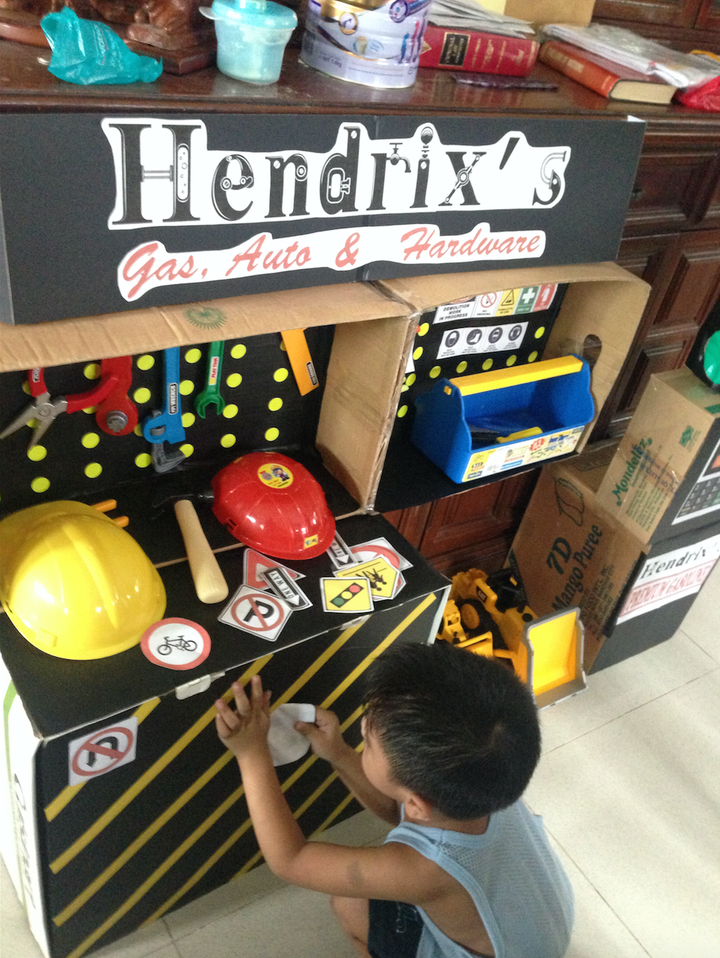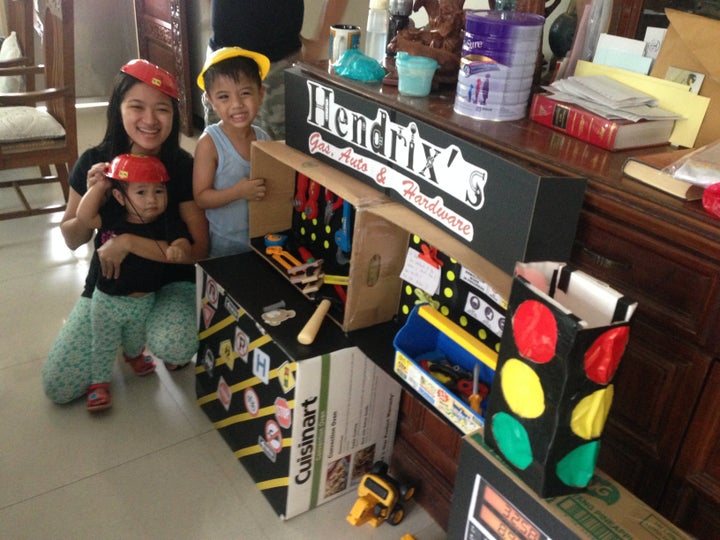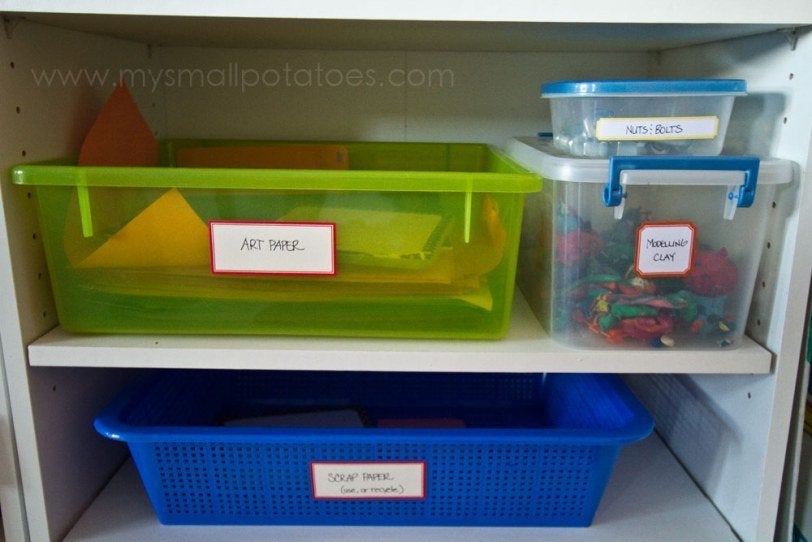 19 Hacks To Make Kids' Craft Time Less Messy