Out-of-control house prices have been laid bare by a graph revealing how the rise in wages has fallen significantly behind growth in property values.
Matthew Whittaker, chief economist of the Resolution Foundation think-tank, tweeted how house prices have far outstripped earnings since the post-crash recovery.
And the gulf was even more dramatic in London.
His tweets, underlining the struggle faced by first-time buyers and homeowners attempting to move up the property ladder, came as the Office for National Statistics published figures showing house prices continue to climb.
In the 12 months to February, prices were up 7.6% nationally and 11.4% in the South East as people were priced out of London.
In eastern England, property prices rose by 10.3%, and in London they were up 9.7%.
The average house price in the capital is now £524,000 - 49% above the pre-crash peak. The average UK house price of £284,000.
Lindsay Judge, senior policy analyst at the Resolution Foundation, told HuffPost UK: "While earnings growth remains subdued, house prices have long since regained their rapid historic level of escalation.
"London of course remains key to this picture, but the latest figures show that prices are rising most quickly in the South East and East of England.
"The implication is that more and more people will find that renting becomes their permanent housing option rather than a stop-gap.
"With that in mind, it's vital we do more to both drive up standards in this sector and boost affordability for both wannabe owners and renters alike."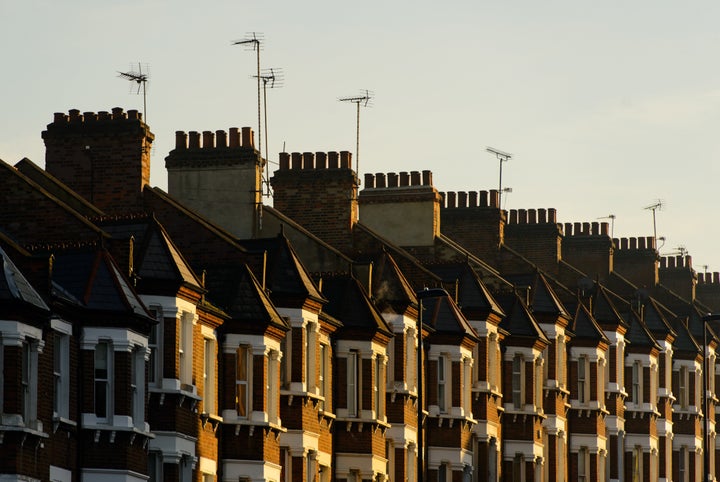 The Government has attempted to intervene with schemes including Help to Buy, which provides state-backed mortgages where first-time buyers only need a 5% deposit.
Labour's Shadow Housing Minister John Healey said: "We've had six years of failure under Tory Ministers, with 300,000 fewer home-owners under 35.
"What used to be a natural part of growing up is becoming a luxury for those on the highest salaries, or whose parents have the deepest pockets. The latest figures suggest this decline is set to continue.
"Far from fixing the problem, the Government's Housing and Planning Bill will be a big let-down, with 'starter homes' costing up to £450,000 replacing genuinely affordable homes to rent and buy.
"On Monday the Conservatives voted against Labour-backed amendments to make starter homes more affordable. Labour will continue to expose and oppose the worst of what the Tories are doing - and to improve their plans where we can."
A previous Resolution Foundation analysis found the prospect of owning a home has dramatically eroded since the Second World War - and that the housing ladder is close to disappearing for "Millennials".