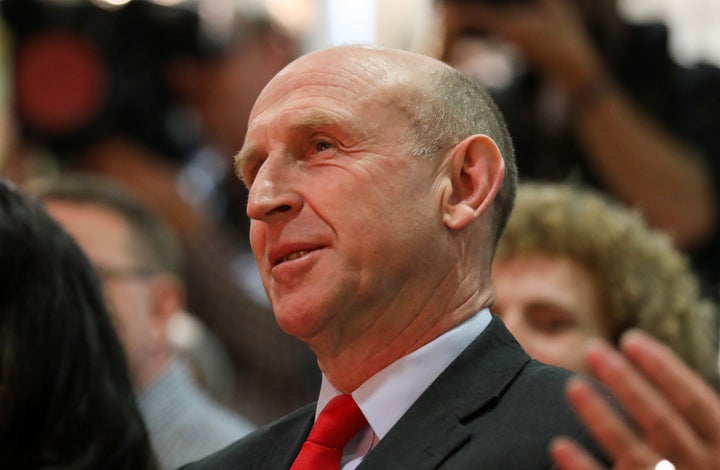 Today the Commons sees a policy and political landmark when Conservative Ministers back a Labour Bill to tighten regulation to help renters.
In truth Karen Buck's Bill makes a modest legal change to give all tenants a right to take action in the courts when their landlord fails to make their home fit for human habitation – in other words safe from fire and free of vermin, dangerous wiring, inadequate heating or poor ventilation causing damp and mould. Remarkably, at present tenants have no legal right to make their property safe or free from such serious health hazards.
It's being backed by organisations from the Residential Landlords Association to Shelter. Yet for two years the Conservatives in government have set their face against such basic consumer rights.
The former housing minister, and now Party vice-chairman, Marcus Jones stated Tory policy and philosophy in January 2016 when opposing Labour's amendment to make this change in the Housing & Planning Act; he said it "will result in unnecessary regulation and cost to landlords, which will deter further investment and push up rents for tenants".
This was a part of the prevailing Conservative approach to market regulation based on the infamous 'one in, two out' rule. Another former housing minister, and now Party Chairman Brandon Lewis, prayed the policy in aid in 2015 to declare on fire safety that "it is the responsibility of the fire industry, rather than the Government, to market fire sprinkler systems effectively and to encourage their wider installation."
So this week when Sajid Javid confirmed Conservative backing for this Bill, he revealed a significant shift in his position and Theresa May's, as both voted against Labour's proposal two years ago.
But it's revealing in a number of other ways.
It shows that Labour is winning the arguments and forcing changes in government policy, just as we have on social housing, cuts to housing benefit and new council housebuilding. And it shows that Ministers have become increasingly isolated, as broader opinion – including from Conservative council leaders, think tanks, peers and forward-thinking MPs – is shifting against a range of established right wing policies on housing which have simply not been working.
"Labour is winning the arguments and forcing changes in government policy, just as we have on social housing, cuts to housing benefit and new council housebuilding"
It confirms that ministers are coming to terms with the hard reality of our first minority UK government for 38 years, with no domestic policy programme because this isn't covered by their DUP deal. So if the government wants to act beyond Brexit, only policies which can command some support from beyond its own ranks will stick.
It also confirms the Conservatives' recognition that housing was a big reason why their Party did so badly in last summer's election, as the eight years since 2010 have seen failure on all fronts from falling ownership to rising homelessness. And in the private rented sector, at which this Bill is mainly aimed, the number of households renting privately has grown by a third since 2010, often with poor conditions and rents rising faster than wages.
So this Bill is a welcome first small step to deal with failures in a market that Theresa May herself describes as 'broken'. But more is needed to give renters the same sort of rights we have as consumers in other markets.
The bigger test now is whether the Conservatives in Government will take the range of bold action needed on a number of fronts to make good the Prime Minister's 'personal mission' to fix the housing crisis – giving councils greater powers and a greater house-building role, boosting government investment and regulating more actively to rectify market failures both for renters and buyers. And this is a matter of political ideology, not just housing policy.
With the Conservatives on the back foot on housing, it's a debate Labour relishes.
John Healey is the Labour MP for Wentworth and Dearne and Shadow Housing Secretary