But deal or no deal, your food shop is likely to be impacted after December 31. We asked industry experts how it may change.
Sorry brie fans, your favourite cheese is about to get a lot more expensive...
Prices may go up
The biggest difference you may notice with your weekly shop is the price at the checkout if the UK cannot agree a zero-tariff deal with the EU. The British Retail Consortium (BRC) has calculated that these tariffs could cost retailers more than £3 billion – and the extra cost is likely to be passed on to the consumer.
Tesco's chair John Allan has estimated that the average household food bill may increase by 5%, with some increasing even more.
It's concerning, especially as lower income families are already struggling due to the pandemic, says Andrew Opie, director of food and sustainability at BRC.
"Coronavirus is already making life hard for consumers, particularly those on lower incomes, and a no deal Brexit will have a massive impact on their ability to afford essential goods," he tells HuffPost UK.
"UK consumers have benefitted from great value, quality, and choice of food thanks to our ability to trade tariff free with the EU. There is now the risk of a £3 billion tax bill for the food we cannot source here in the UK."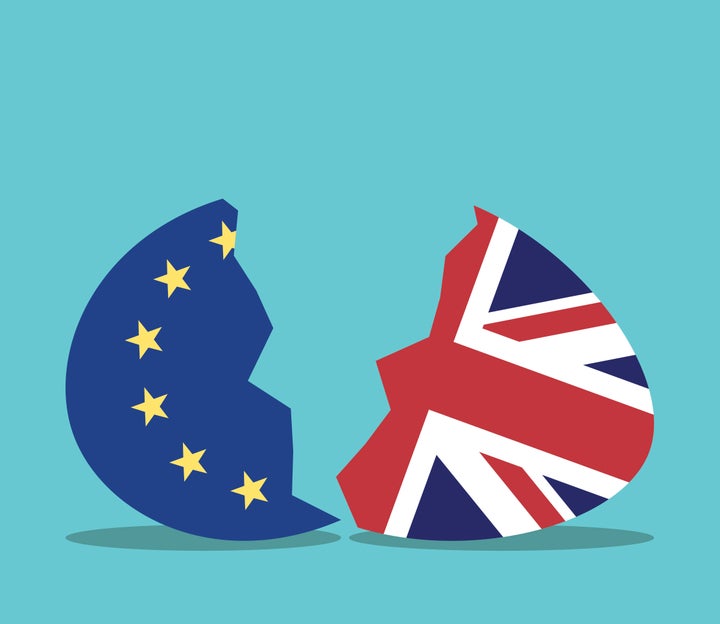 There shouldn't be empty shelves (in theory)
BRC says it is "not anticipating food shortages". Supermarkets are also putting measures in place to avoid empty shelves like we saw during the first wave of the pandemic.
Tesco's John Allan told Bloomberg: "We are trying to ensure that we have stockpiled as much as we can of long-life products either in our own warehouses or with our suppliers."
You may have less choice
Retailers have insisted there will always be food on the shelves, but your options may dwindle a little.
"The lack of a comprehensive trade deal could mean less choice in stores and a shorter shelf life for perishable products such as fresh fruit and vegetables, as well as an inevitable cost pressure from delays," says Opie.
"We import the vast majority of our salad vegetables and soft fruit from the EU in January, so delays at the Channel ports will inevitably have an impact."
He adds that disruption could continue for most of 2021 as the UK introduces new border checks. "But it will impact less as we switch over to UK production of seasonal fruit and vegetables," he adds.
You'll be swapping out old favourites (like brie)
As prices increase, you're likely to notice some items skyrocket more than others – and food swaps may become the norm.
Allan told the BBC that import taxes could push up the price of brie by as much as 40%. He said it might "change the mix of what people eat", leading to people buying more British cheddar.
We asked BRC for other pricey food predictions – and it doesn't look good for beef mince. "Without a deal, the tariff schedule would mean 85% of foods imported from the EU will face tariffs of more than 5%. The average tariff on food imported from the EU would be over 20%," Opie explains.
"This includes 48% on beef mince, 16% on cucumbers, 10% on lettuce, and 57% on [non British] cheddar cheese. Those costs would inevitably be passed onto shoppers."
There'll be booze hikes and shortages
"Consumers will have to pay a tariff on all wines produced in the EU, adding 7-9p on a bottle of still wine or 22p on a bottle of sparkling," he tells HuffPost UK. "We estimate tariffs will cost the UK wine industry a further 70 million a year, which ultimately will be passed on to the consumer."
The government has given the wine sector a six-month grace period, Beale explains, but unless the government takes further action, he thinks "it's inevitable that UK wine consumers will see reduced choice on shelves and will have to pay more for the wines they love".
The majority (99%) of the wine consumed in the UK is imported, Beale adds.
"With the anticipated ports chaos, there is little doubt that Britain will experience shortages in the range of alcoholic products post January 1," he says. "The reality is that retailers will have filled their warehouses stocking up for the Christmas period and there will have been little room left to stockpile for the transition deadline."