At the age of just 15, Jennifer Mee gained worldwide fame in 2007 when she developed an uncontrollable case of the hiccups.
The teenager, from St Petersburg, Florida, appeared on television morning shows across the United States in a bid to find a cure for her mysterious affliction.
Mee was hiccupping up to 50 times a minute, stopped going to school and could only eat soft foods. She had to be medicated to sleep.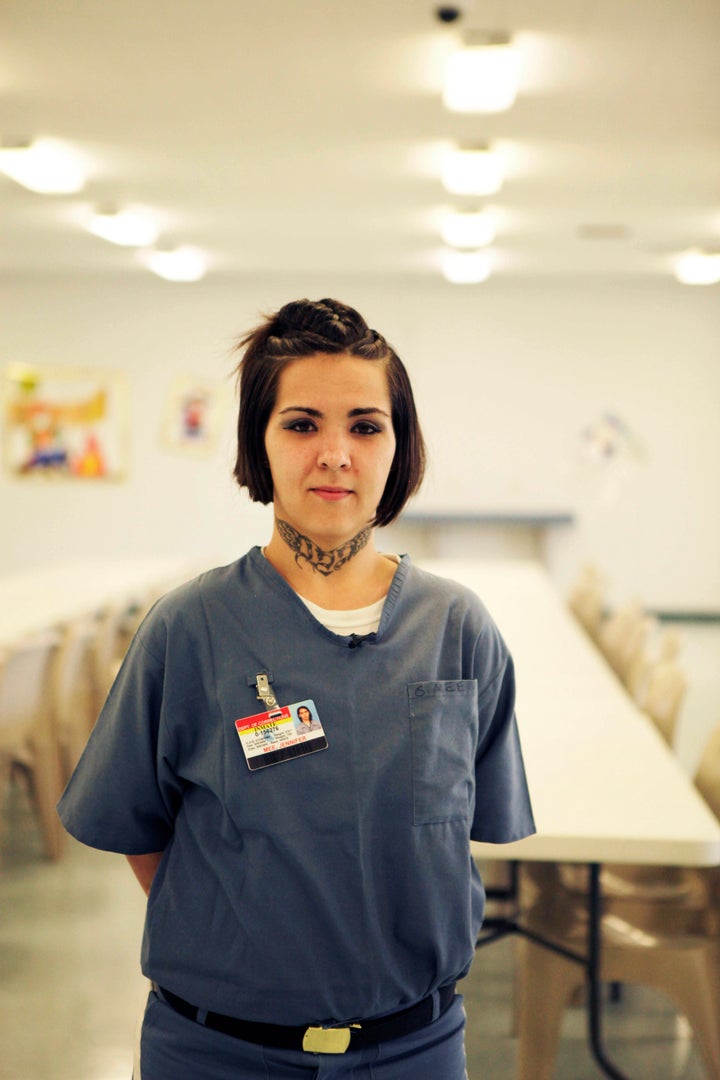 Five weeks later they stopped – and so did the attention.
But in 2010 Mee, then 19, was back in the headlines – this time charged with first-degree murder of a 22-year-old man she met online and lured to a vacant home where two of her friends robbed and shot him.
Shannon Griffin, who came to the abandoned home under the illusion Mee wanted to buy some marijuana, was shot four times and robbed of less than $50. The 22-year-old has been working at a supermarket and was on holiday the week he was killed.
Under Florida law, because Mee set him up, she is as culpable as the person who pulled the trigger.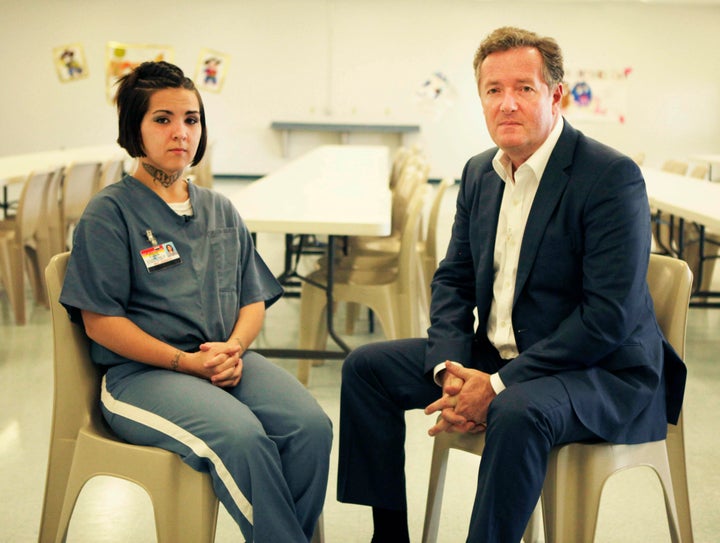 Prosecutors used police interviews and a taped phone call between Mee and her mother Rachel Robidoux as evidence she had arranged the crime.
During the call, she told her mother she not did pull the trigger of the gun that killed Griffin, but that she was charged with murder. "Because I set everything up," she explained in the call that was played to the jury. "It all went wrong, Mom. It just went downhill."
Her lawyers said she suffered from schizophrenia and Tourette's Syndrome, and a court-appointed psychiatrist said Mee's intelligence was "low normal."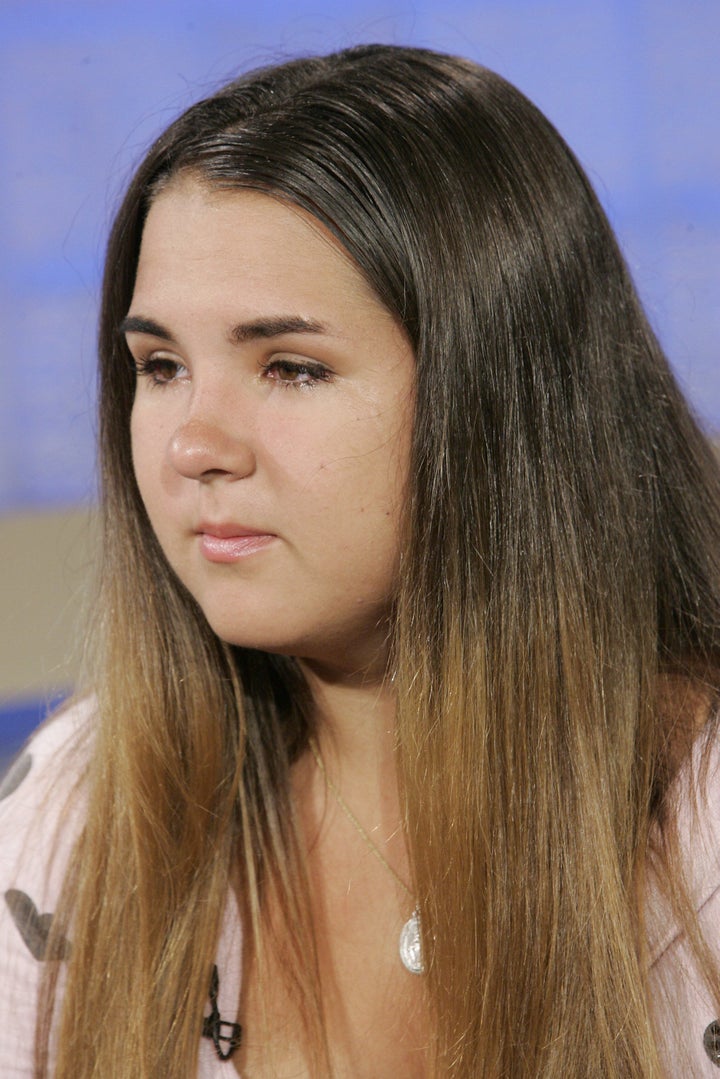 Attorney John Trevena revealed she was on a medication called thorazine – usually used to treat psychotic disorders - to control the hiccupping, but that even then she was still susceptible to bouts.
In 2013, Mee wept as she was sentenced to life in prison without the possibility of parole. Her co-defendants LaRon Raiford and Lamont Newton, who was her boyfriend at the time of the crime, were also convicted of first-degree murder.
Mee met with Piers Morgan in the third episode of Killer Women at her prison in Ocala, Florida.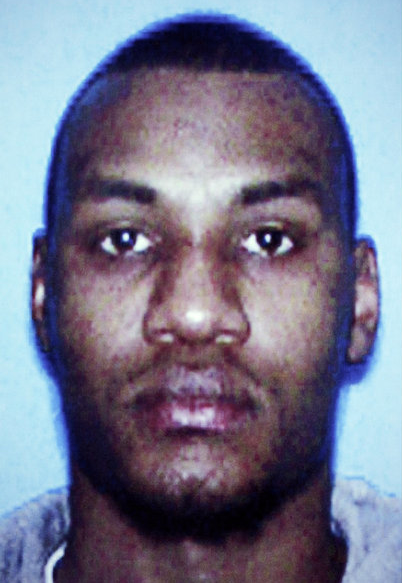 Though Morgan wrestles with whether Mee should be kept in prison for the rest of her life even though she did not pull the trigger that killed Griffin and nor was she at the scene, he asks her to take responsibility for her part in his death.
The GMTV host also meets with Mee's mother and defence lawyer, who both believe her earlier fame as the Hiccup Girl unfairly influenced the court and that her harsh punishment is the result.
Robidoux described her daughter's earlier condition as "her case of the hiccups wasn't a case of the hiccups, it was a curse of the hiccups."
She added: "All of a sudden, people knew her name and she would talk to them on different chat sites. She's very naive, and I was afraid she was getting herself into something that she didn't really know what she was doing.
"She's a lovable sweet little girl who would not hurt a fly. Where things went wrong I don't know."
At the time of her arrest, Mee's MySpace page described herself as a "female version of a hustla".
"My name is jennifer, im almost 19 but dont let the age fool you, the struggles ive been through has made me grown up so much. Im always havin fun chillin," she wrote.
On her Facebook page, she alluded to drinking and drugs – and visiting a strip club. On her MySpace page, she posted photos of her tongue piercing, of her giving the camera the finger and her boyfriend's jail booking photo.
She did not mention the hiccups.
Killer Women with Piers Morgan airs on ITV on Thursday 6 July at 9pm.