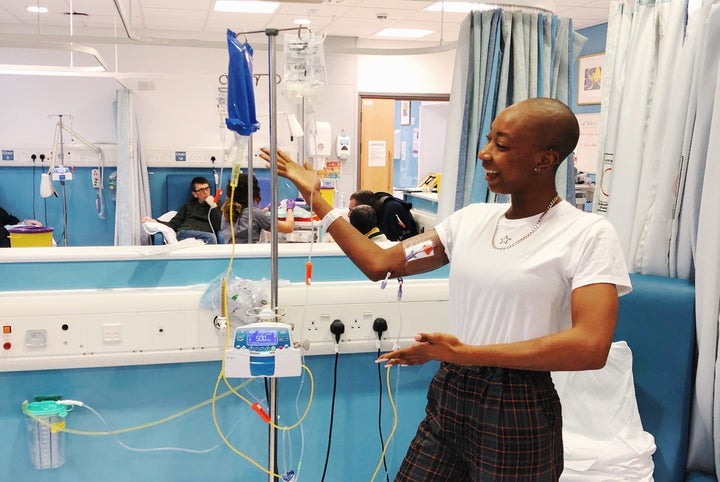 "It's not easy to look at yourself in the mirror when you're bald with no eyelashes," says Angel Shepherd-Bascom, 23, who was diagnosed with cancer last year.
But the gymnastics instructor, from Surrey, has learned to "own the changes" in her appearance caused by treatment for Hodgkin lymphoma – and now, she wants to help others in similar situations do the same.
Angel is just one of the young people sharing her body confidence tips as part of Teenage Cancer Trust's #StillMe campaign, which looks at how changes to appearance caused by cancer and treatment affects people's confidence and self-esteem.
The charity found nearly a quarter were most worried about how their looks would be affected by cancer – higher than those most worried about painful and lengthy treatment (21%).
In response to these findings, young people who have or have had cancer in the past have shared tips to help other young people diagnosed with cancer – and their wisdom is, perhaps, something we could all learn from.
"Practice self-love and self-care – try and own the changes and be who you are," says Angel, "because your body is fighting so much more."
Here are nine more stories and tips that'll give you a boost of body positivity.
'Don't give up on loving yourself.'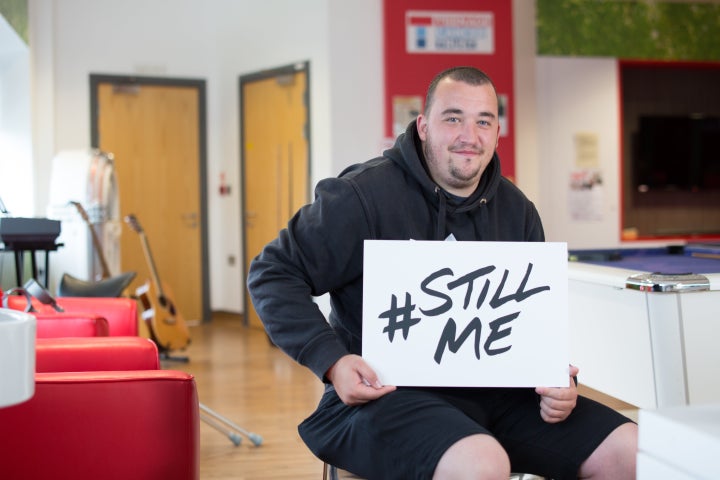 Andrew McCabe, 27, from Port Glasgow was 23 when he was diagnosed with
Leiomyosarcoma (soft tissue sarcoma) and had a section of his leg removed.
"After my surgery, I was so self-conscious of my leg and I couldn't bear to look at it. I got a tattoo to cover it up. It has the silhouette of Gotham city and the spotlight, but instead of the bat symbol it says, 'There's light at the end'.
"The advice I'd give to other people who are struggling with body image is don't give up. I was in a dark place, and feeling really low, but I tended to keep it all to myself. I'd advise anyone to speak to someone and seek support where possible, it doesn't need to be your family. You're not alone, there's a lot of people out there that will support you and give you the advice you need."
'Don't lose your sense of identity.'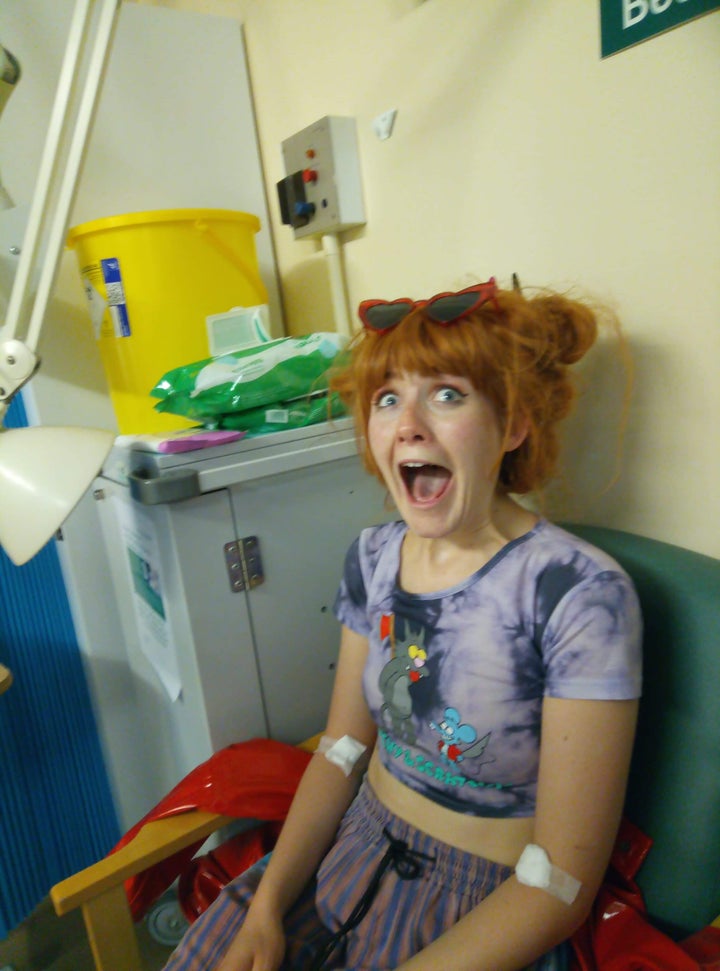 Chloe Thurlow, 22, was diagnosed with Lymphoblastic Lymphoma and treated
on the Teenage Cancer Trust unit in Bristol.
"I'm into fashion and when I was first diagnosed, I continued to dress up and experiment with my clothes while in hospital. But when my treatment started – and I lost my hair – I lost my sense of identity and started wearing jeans, jumpers and beanie hats. One of the nurses picked up on it and said, 'Are you ok Chloe? You're not really dressing like you used to'. I hadn't really noticed, and it wasn't a conscious decision; I just didn't feel like me anymore.
"That's when I decided to pick myself up and not only start wearing my usual clothes, but also experiment with different coloured wigs, too. Don't let it take over, even if you don't look like yourself, make the best of a bad situation
and keep doing what you love."
'Feel proud of yourself.'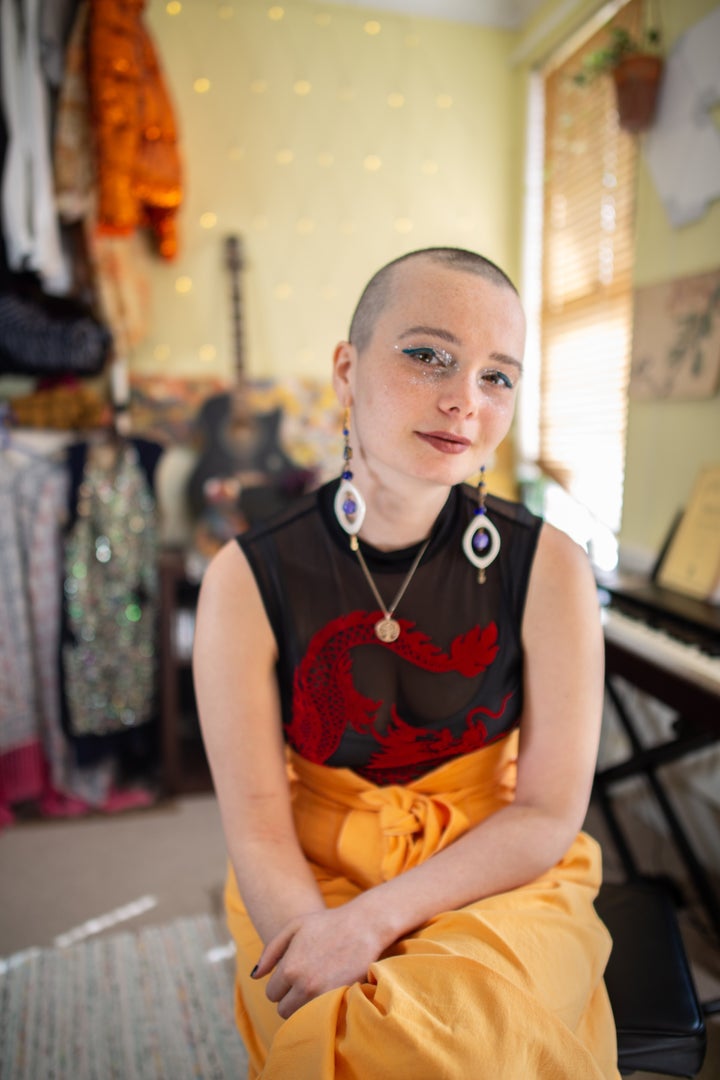 Musician Holly Wellington, 25, from Bristol, was diagnosed with breast cancer
in February.
"Being able to express myself through music has helped me while I've been going through treatment. I don't wear a wig at gigs because I feel really proud of what I'm going through, and that I'm able to do these wonderful gigs at the same time.
"I can stand on stage with my bald head and feel proud of how far I've come."
'Set realistic goals.'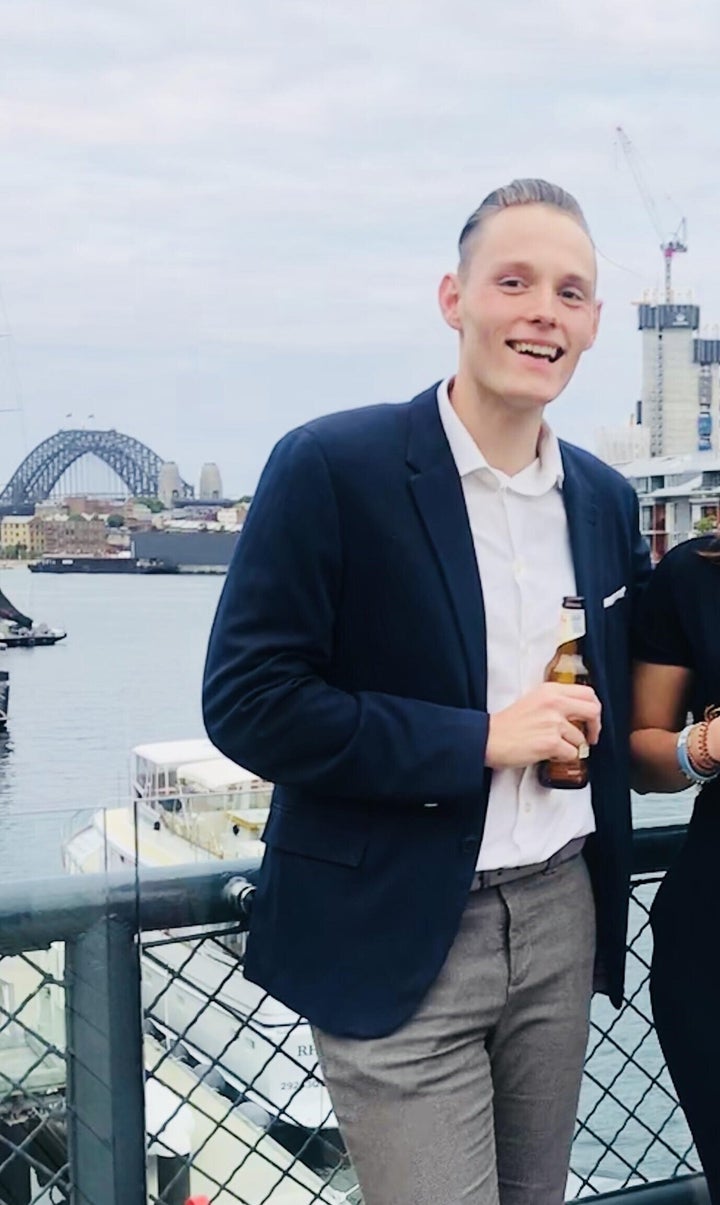 Terence Rumblow, 24, from Leeds, was 16 when he was diagnosed with Acute
Lymphoblastic Leukemia, which left him unable to walk for a period. This,
combined with steroid treatment, saw him gain five stone.
"I had lost a lot of muscle tone from being wheelchair bound for so long, so I started going to the gym to build my leg muscles up. To start with, I walked in, looked around and walked out. That's fine, as it's baby steps. Gyms can be intimidating so it's good to go when it's quiet (or take a friend with you).
"It's great to set realistic goals and work backwards to determine the steps you need to achieve them. I think it's also important to give yourself credit for your achievements as you go along, and to surround yourself with people who have similar goals."
'Don't let your negative thoughts take over.'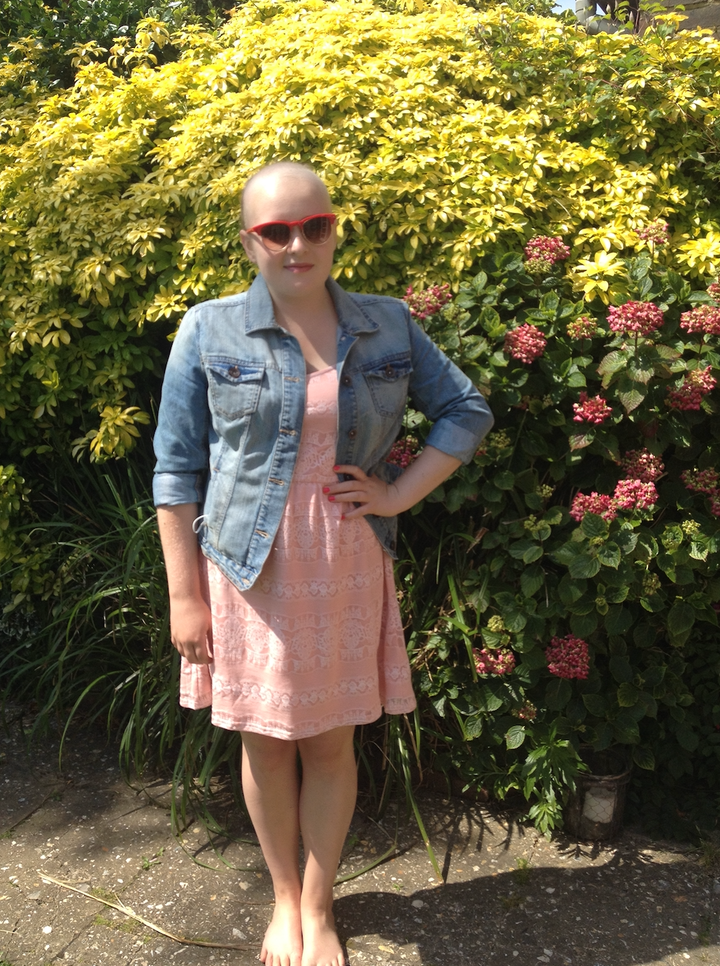 Becca Jones, 22, from Chichester was diagnosed with acute Lymphoblastic
Leukaemia aged 16.
"When I was diagnosed, the very first thing I asked was, 'What about my hair?' – but the most difficult thing for me was the weight gain due to steroid treatment. I didn't want people to see me like that and I hated looking in the mirror.
"It's really important to talk to someone about your body image issues before your negative thoughts take over and take control. Know that things will change, and it will get better. Seek out positive things – I like to follow body positive Instagram accounts like Bodiposipanda, who does lots of Q&As and gives really helpful advice and affirmations."
'Understand men are affected by body image, too.'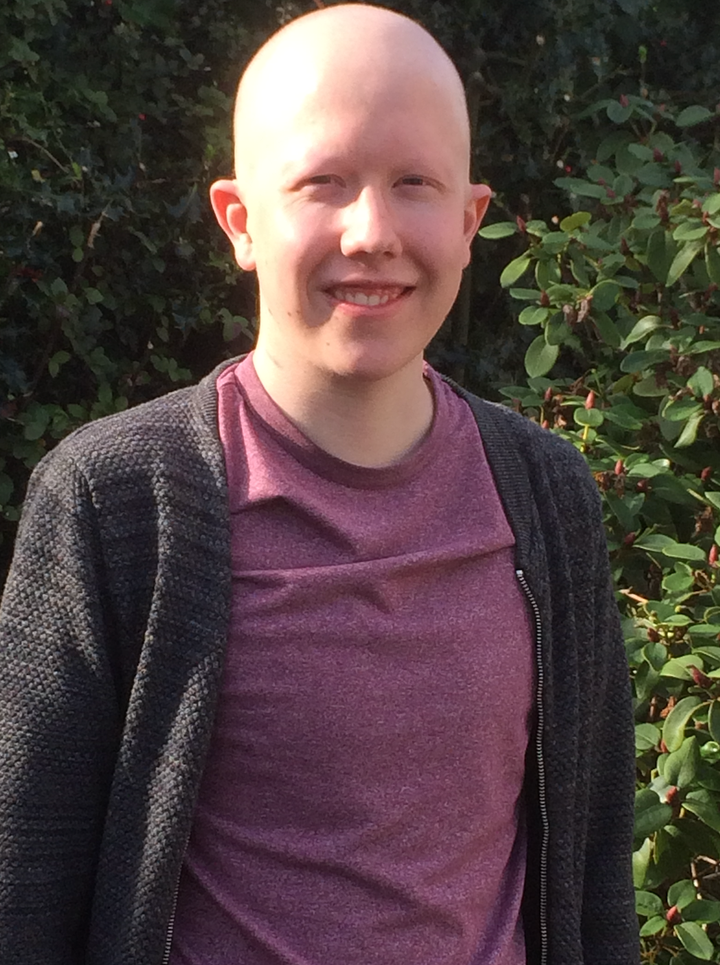 Callum Boyd, 24, from Chester had Hodgkin's Lymphoma and wore a wig after
losing his hair. He wants more people to understand that hair loss impacts
men emotionally, too.
"I lost my hair during treatment and felt like some of the nurses weren't so concerned about it because I was male, and they didn't seem to think that men needed support.
"I remember a box on a form being ticked as N/A for any wig referrals because I was a male patient. Hair loss wasn't considered a big issue, which ate away at me on reflection and I thought, 'Why?'
"I wanted to get a wig for two reasons: for myself of course, but also, in a way, to make the point that wigs shouldn't be seen as something that are only for young women."
'Do not feel pressured to look a certain way.'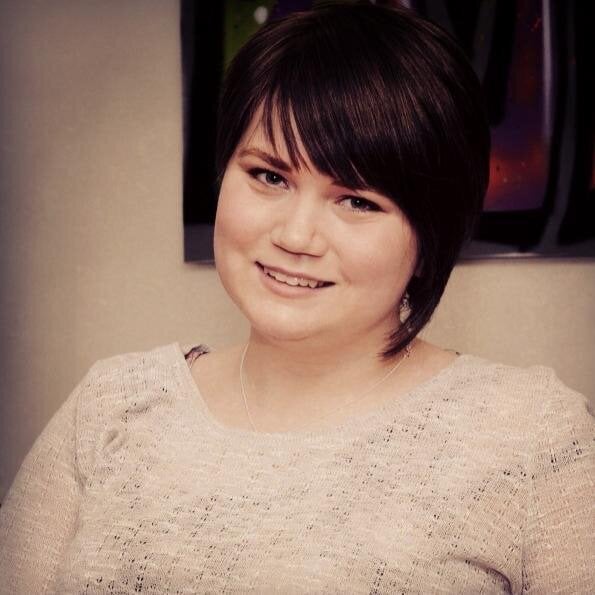 Emma Gibbons, 25, from Billericay, was diagnosed with non-Hodgkin's
Lymphoma at 18.
"Be sure to remember that your body is going through a tough time. Your health and your wellbeing are the most important things.
"Any changes to your body are as a result of the cancer or treatment you are on and this is out of your control. Do not feel pressured to look a certain way – if you want to put on make-up, do it, but if you don't feel up to it, don't. Don't do these things for anyone other than yourself."
'Have confidence to be who you are.'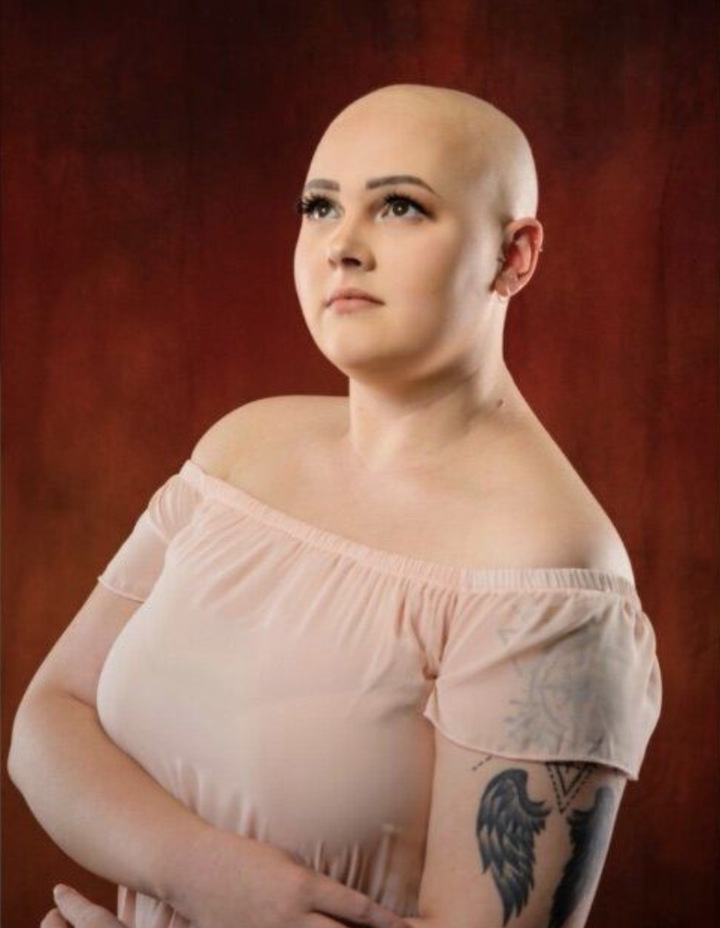 Seren Jenkins, 19, from Blackwood in Wales was diagnosed with Hodgkin
Lymphoma in February. She says losing her hair was a chance to experiment
with different looks.
"When I was diagnosed with cancer, I cried. I was upset I was going to lose my hair. I used to dye it all different colours and loved having colourful hair – I see it as a form of self-expression.
"So, I bought eight different wigs of all colours ranging from blue and purple, to pink and blonde. I would think: 'What colour hair do I want today? Maybe pink'. I had some fun with it.
"The first time I didn't wear my wig was a big moment, because that, for me, was me finally having the confidence to be who I am – whether I had hair or not really didn't change who I was."
'Forget what anyone else thinks.'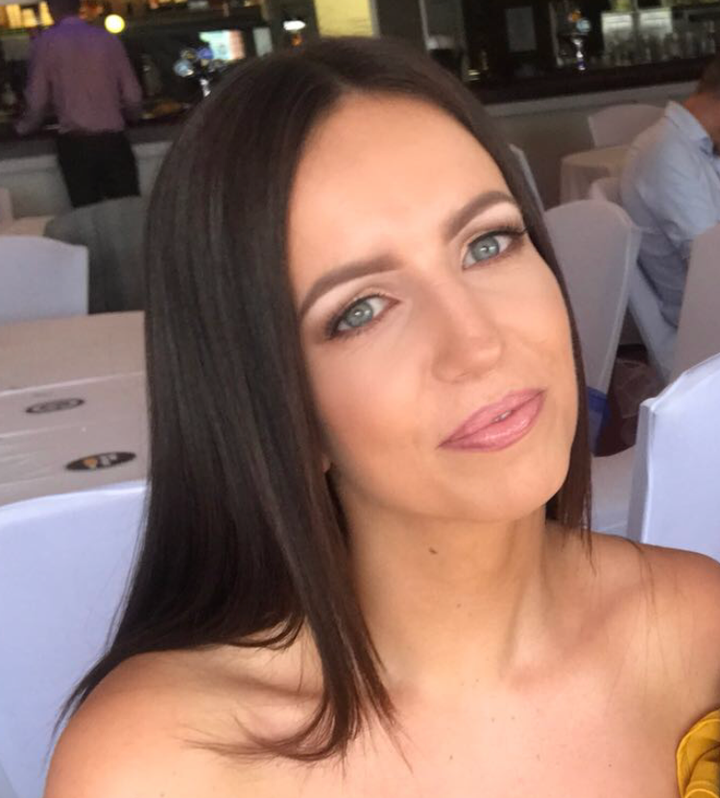 Lauren Maguire, 27, from Morecambe was diagnosed with melanoma aged 25. Scarring from a skin graft on her leg knocked her confidence.
"I was worried about going out at the weekend because I didn't want to wear dresses or skirts. I'd have to be covered up because I was worried about people looking and staring. I still sometimes catch people staring, which I find a little bit hard, but not as much as I used to.
"I'm a lot more confident now, I've learned to enjoy life and I don't let other people's opinions and thoughts affect me. Accept who you are and try to feel comfortable in your body no matter what – forget what anyone else thinks, it's not their problem. Their thoughts shouldn't bother you!"