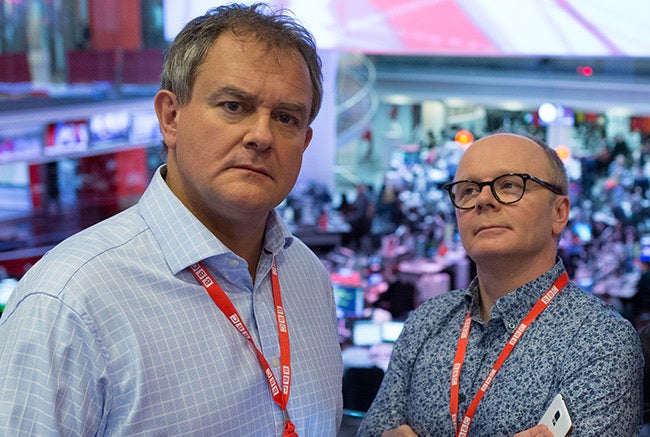 Originally running for three seasons between 2014 and 2017, the Bafta-winning sitcom centered around a group of fictional BBC staff members who have to deal with a series of crises at the corporation.
"Right no yes it's all perfectly under control," he wrote. "Alan Sugar's going to present MOTD and if Ian Wright does end up playing truant, Richard Sharp says Boris Johnson will stand in for £800,000. So that's all good."
Co-star Jason Watkins then responded: "Yes no brilliant brilliant brilliant Ian.
"I mean, you'll know how you want to deal with this, but Timmy's sweating a little as (did you know?) Boris is asking for the 800k PER SHOW. He knows less about football than he does about throwing a party. And Alan supports Spurs!!"
Lineker became embroiled in a public row earlier this week, over his response to a Home Office video – in which home secretary Suella Braverman shared the government's plans to stop migrants crossing the Channel on small boats – saying the language used was "not dissimilar to that used by Germany in the 30s".
A BBC spokesperson said on Friday: "The BBC has been in extensive discussions with Gary and his team in recent days. We have said that we consider his recent social media activity to be a breach of our guidelines.
"The BBC has decided that he will step back from presenting Match of the Day until we've got an agreed and clear position on his use of social media.
"When it comes to leading our football and sports coverage, Gary is second to none. We have never said that Gary should be an opinion free zone, or that he can't have a view on issues that matter to him, but we have said that he should keep well away from taking sides on party political issues or political controversies."