Everything Niklas Ekstedt cooks is flavoured with fire, but the Michelin-starred cuisine is a far cry from your average barbecue.
In the first episode of 'The Chefs' Chef', HuffPost UK's latest original video series, Niklas talks fellow chef Hugh Fearnley-Whittingstall through his unique techniques.
The pair meet at Niklas's eponymous Stockholm restaurant, Ekstedt, where the chef has ditched modern-day gas hobs and electric ovens in favour of a fire pit, a wood-fired oven and a wood stove.
Throughout the episode, Niklas cooks Hugh some of his favourite dishes, from juniper hot smoked turbot to hay-flamed wild duck.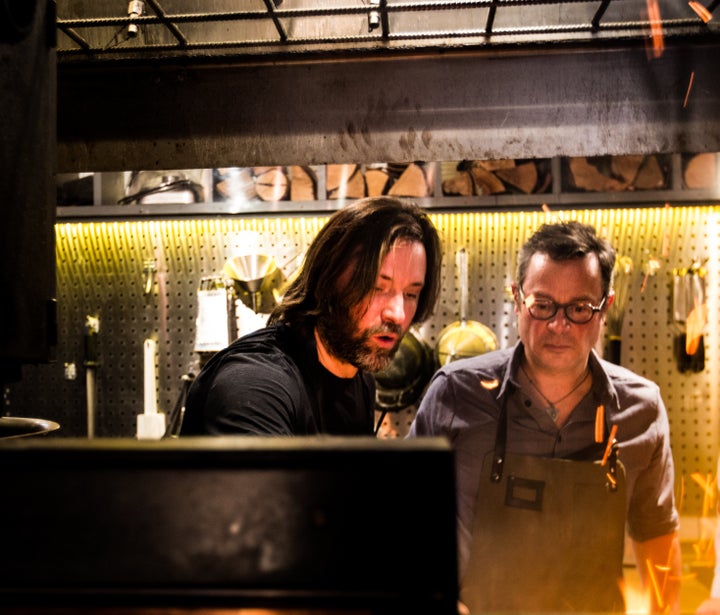 Through his bold flavours, Niklas hopes to ignite our primal fire-side instincts and it certainly seems to work with Hugh, who describes salivating at the simple smell of food meeting flame.
Niklas's abandonment of modern technology may be a little difficult to replicate in your own kitchen, but his spirit will convince you to get back to basics where you can.
After all, as the chef himself says: "You don't get excited about something that pings out of a microwave."