Even Michelin star chefs have more to learn when it comes to food.
In new HuffPost UK original series 'The Chefs' Chefs', we join some of the industry's most recognisable names as they meet their culinary crushes to cook together.
Each episode is a meeting of two greats, from Hugh Fearnley-Whittingstall visiting his idol Niklas Ekstedt at his eponymous restaurant to Paul Ainsworth taking inspiration from Tom Kerridge at his restaurant The Hand and Flowers.
As well as cooking the signature dishes of the host chef, each pair will talk food philosophy and techniques, giving an unrivalled insight into what it takes to create world-class dishes.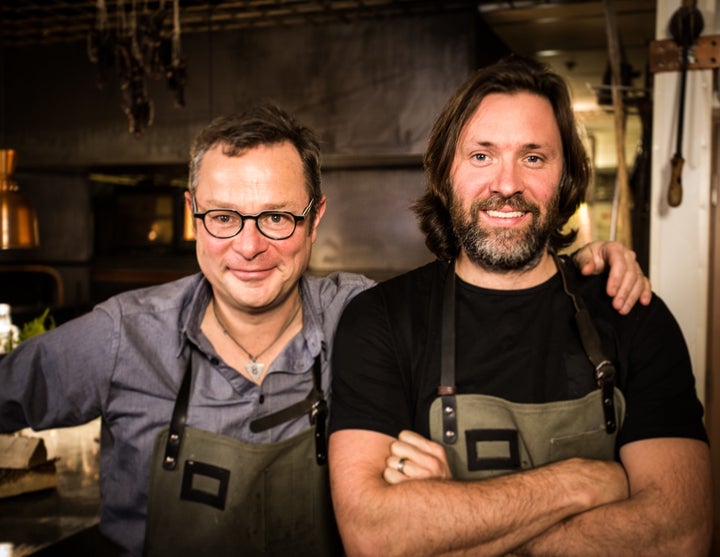 The 10-part series showcases the characters pushing culinary boundaries around the world, but also pays homage to the restaurants and bars thriving on tradition.
Expect fire, banter and most importantly, food. Be warned: it'll make your mouth water.