Five months ago, human rights barrister Martha Spurrier won a victory against the home secretary for mentally ill people imprisoned awaiting deportation. She represented 'VC', a Nigerian-born man with a string of a minor drug convictions whose prolonged stay in detention had left him unwell.
"The trauma of being detained caused a healthy, young man to become profoundly mentally ill," Spurrier tells The Huffington Post UK. "By the end, he didn't know his own name. At times he thought he was the King of Scotland. He spent hours every day putting bits of tissue down the plughole of the sink because he thought he had friends living in the pipes."
Spurrier argued before the High Court that VC could not be left in that state without help. "He so obviously needed help and treatment. He so obviously shouldn't have been rotting in a cell. Nobody was helping him. There was no mechanism to say: 'This man cannot now take care of himself. He doesn't even know his own name. So therefore, we as the British state are detaining him and we, as the British state, recognise we have a duty of care to people. This is undignified. This is inhuman the way this man is living. We're going to step in and help him out'," she says now. The judge agreed. In his judgment, he warned the home secretary that there was "systemic risk of unfairness" in the treatment of people like VC.
Five months feels like a long time given the speed of recent events. The home secretary is now prime minister and 30-year-old Spurrier has taken on the most prominent role in the UK in defending human rights. She replaced Shami Chakrabarti in May as director of civil rights campaigners Liberty, which is at the forefront of protecting our freedoms or, depending on your politics, protecting criminals from justice.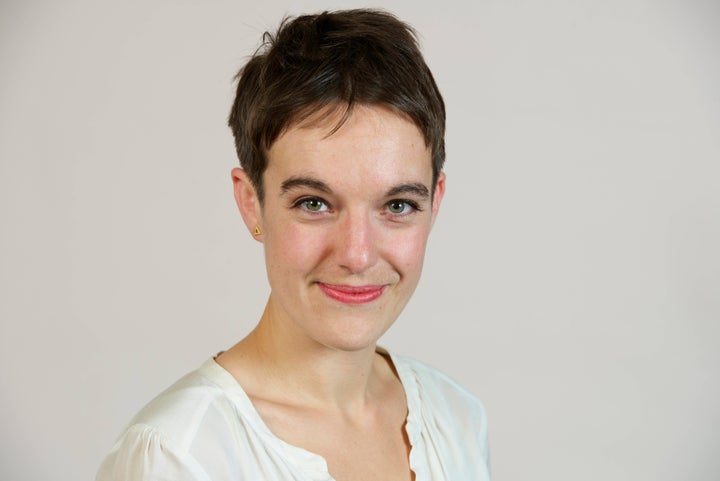 For many politicians and the right-wing press, human rights are a relic of New Labour that passed the Human Rights Act in 1998, which is loved by nefarious lawyers and foreign-born criminals keen to stay here. The Act has been condemned for supposedly making it impossible to deport people with even trivial connections to Britain. As home secretary, Theresa May even encouraged this mentality, once telling her party conference: "We all know the stories about the Human Rights Act... about the illegal immigrant who cannot be deported because, and I am not making this up, he had a pet cat." She was, it was quickly established, making that up.
In her office in Liberty's headquarters off a street of chicken shops, dry cleaners and newsagents in Victoria, Spurrier says that defending the rights of criminals is part of defending everyone's rights. "Human rights have hard edges. There will always be cases about prisoners and criminals. We might not like those individuals very much... [But] in a civilised society, we agree that, even when we don't like what that person has done, they should get some basic protections. We will try them and we will lock them up and they may very well serve a very long sentence but we know they will be treated with dignity throughout. We don't want it on our conscience not to do that."
Spurrier says she is taking over in "interesting times". The Human Rights Act, which introduced so many rights Liberty fights for, like free expression, free trials and freedom from inhuman treatment to UK courts, is threatened with abolition by the Tories. Parliament is poised to pass a mass surveillance law so wide-ranging its opponents call it The Snoopers' Charter. A month ago, Britain voted to leave the EU and "take back control," which seems at odds with the idea central to protecting human rights in the UK: that there should be checks to stop the British Government doing whatever it wants.
To top it all, May takes office with a track record on human rights that has what Spurrier calls an "underbelly" of illiberalism. Spurrier bristles at the thought that the immigration detention system VC endured happened "on her watch". "We are the only country in Europe that has indefinite detention for immigrants," she notes. In the last five years, judges have found against the Home Office six times for breaching detained immigrants' rights to be free from inhuman and degrading treatment. "That's an astonishing stain on the UK's human rights record. That, to me, is a real black mark against [May's] name," Spurrier adds.
"Over the last five years, the Tory government have openly said that they would create a hostile environment for immigrants. Yet, when they see it pay off in a rise in hate crime, they then say: 'what they really don't want is this hostile environment'. The language is really telling because you reap what you sow."
Spurrier says the rhetoric and policies enacted while May was home secretary helped cause the surge in hate crime since the EU Referendum. She is scathing about the new Home Secretary Amber Rudd's comment about this. Two days before our interview, Rudd warned of a growing "climate of hostility" towards immigrants as she announced an action plan to combat racism. This phrase reminds Spurrier of May's pledge to create a "hostile environment" for illegal immigrants in 2013. The new prime minister made that comment while unveiling an immigration bill that would oblige landlords, banks and the NHS to check peoples' immigration status before providing them with a service, which Spurrier describes as "turning citizens into immigration officers". She says: "Over the last five years, the Tory government have openly said that they would create a hostile environment for immigrants. Their own language, their own policy is called 'hostile environment'. They make no bones about it. Yet, when they see it pay off in a rise in hate crime, they then say: 'What they really don't want is this hostile environment'. The language is really telling. You reap what you sow. Calling it a 'hostile environment' says to people 'you can play a part in that too'."
But May's more recent comments make Spurrier more optimistic. The prime minister has retracted an earlier suggestion - which had horrified campaigners - that Britain leave the European Convention on Human Rights, whose rights and freedoms the Act makes enforceable in UK courts. Spurrier is also encouraged by some positions May took as home secretary: opposing ID cards, helping remove innocent people's details from the DNA database and telling the police they had to reform stop and search. Her first speech at Downing Street pledged to "build a better Britain not just for the privileged few", aimed at attracting social liberals to her cause.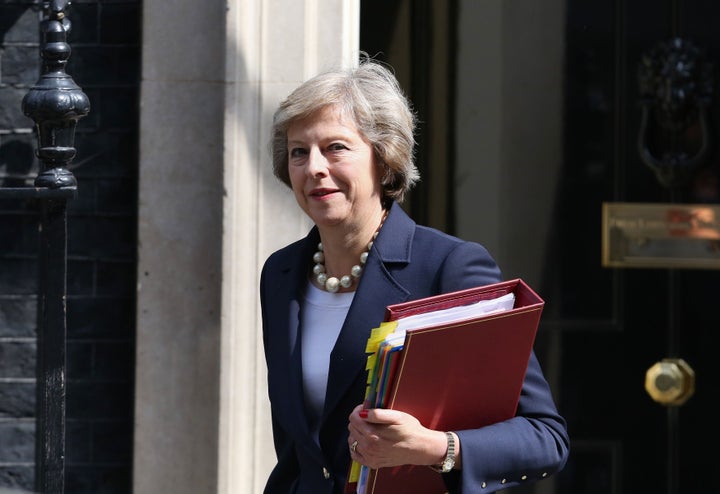 To honour the prime minister's "apparent new liberal agenda", Spurrier says May should ditch plans to abolish the Act. "It's been held over us and everyone for six years now... The right thing to do and the brave thing to do would be to say: 'The Human Rights Act is an incredibly important and fundamentally uncontroversial statement of our values and we're going to once and for all scrap the toxic rhetoric around it'."
The Act has faced "dishonest spin" and a "propaganda campaign" from some, she says. Spurrier claims attacks on it by Westminster and Fleet Street fit a "black-and-white" way of looking at the world, according to which, the Act benefits only "terrorists, rapists and paedophiles". She thinks the media's stance on the issue reflects what politicians in Westminster say, which is "where the tone is set" and where politicians' rhetoric, particularly during the recent London mayoral campaign, has been "so over-simplified, so prejudiced". She adds: "Everybody likes to talk about villains and that's why [The Act's] been labelled a villain's charter when it just absolutely isn't. Some people think telling very black-and-white stories is persuasive. You can and people have used the Human Rights Act as a way of bolstering those kinds of stories."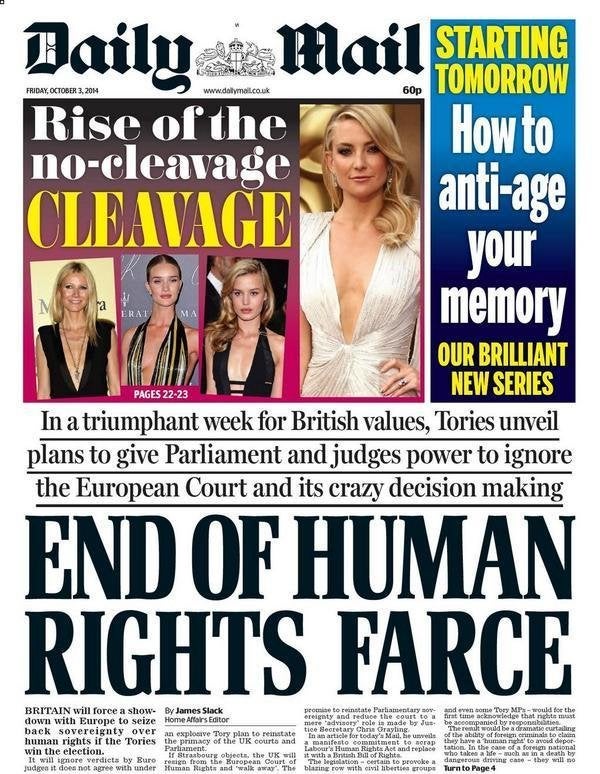 Before she joined Liberty, Spurrier and two colleagues began the Act for the Act campaign to get the public on side. She, barrister Caoilfhionn Gallagher and legal affairs journalist Fiona Bawdon came up with it over lunch at Andrews' Restaurant, a greasy spoon in central London, just after the Tories won the General Election. The first stage was a wave of crowd-funded posters to show that it helped normal people, failed by those in power. There were 200 billboards across the UK and posters in every London Tube station and Spurrier once overheard people discussing one as she waited at traffic lights on her bike.
On her wall is one of the posters showing Catherine Smith, whose son, army reservist Private Jason Smith, 32, died of heatstroke in Iraq in 2003 in temperatures of more than 50C. After a long legal battle, the Supreme Court ruled that soldiers who die abroad should have full inquests. A coroner later criticised the British Army for failing to look after soldiers in scorching heat.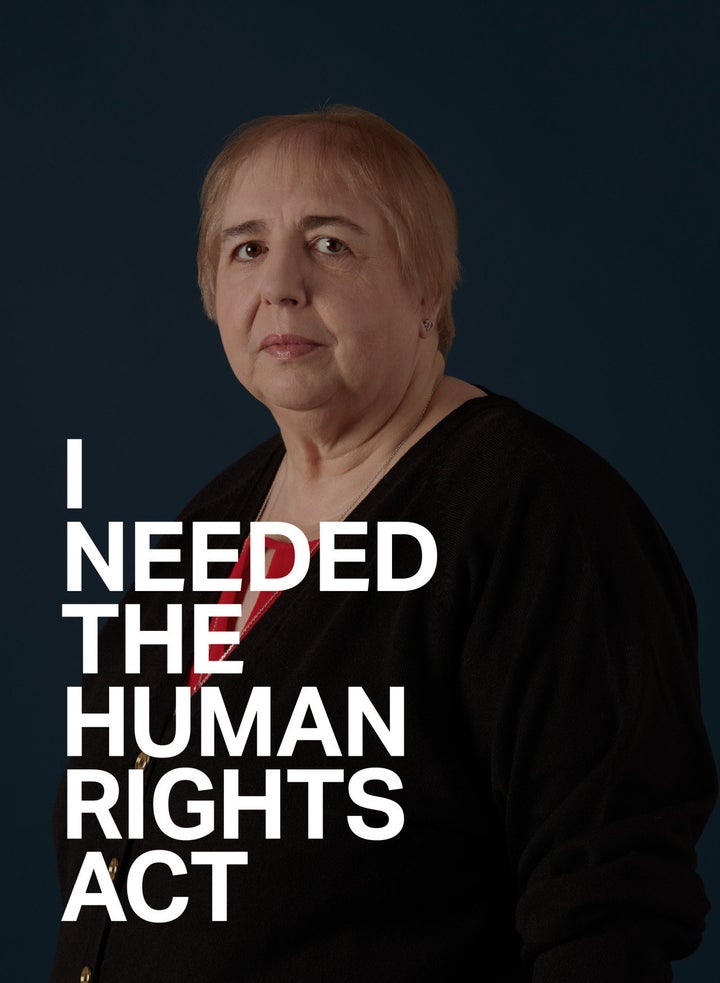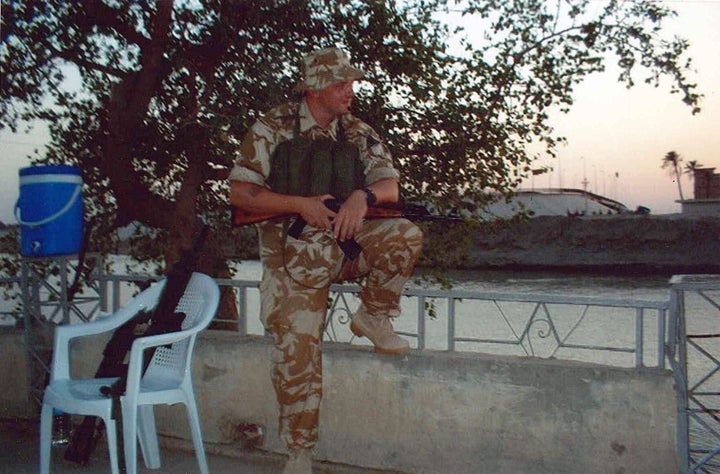 Another example Spurrier cites of the Act's success is bold. Hate preacher Abu Qatada, whom May struggled to deport but couldn't because of fears he would be tried using evidence obtained under torture, became the focus for a lot of anger at the Act. The Sun issued its readers badges saying: "Must try harder to kick out Qatada." But Spurrier calls the case "an advert" for it.
"Qatada was deported in the Human Rights Act framework. He just wasn't deported to face trial where there would be evidence of torture used... What the Act did in the Qatada case was make the government get some assurances from another country that they wouldn't use evidence obtained by torture and then, after that, when they got those assurances, he was put on a plane."
The Act, in force since 2000, never "bedded in", Spurrier says, adding that 9/11 shifted sympathy away from it and it lacked "the full weight of a PR machine" until now. At the bar, she represented people who had never heard of it until they came to rely on it. "You'd be sitting having a cup of tea and they would say 'so what else is in it?' When you sit down and go through it, no one disagrees with it."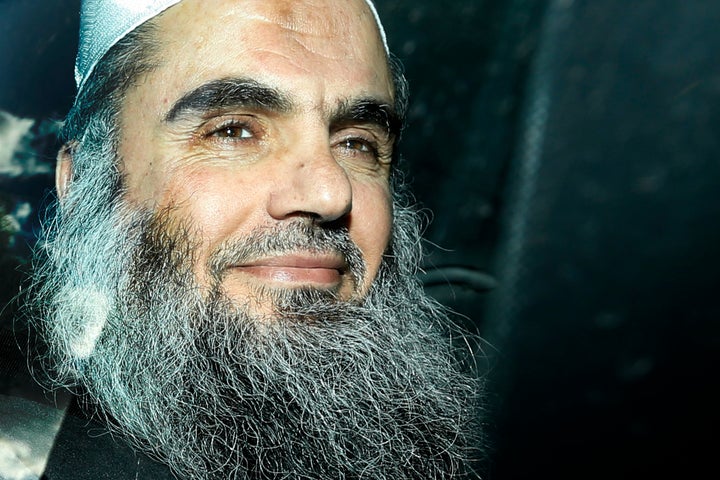 Spurrier concedes polling shows most people are ambivalent about the Act, while a minority loathes it. It remains to be seen whether more nuanced arguments can convince the indifferent majority, who probably have never even heard of The Act, that people like them need it.
When Act For The Act was launched, it was run by Spurrier, Gallagher and Bawdon alongside their day jobs. They did not have a scientific way of measuring its impact but Spurrier estimates two million people saw the posters and billboards. Anecdotally, the people Spurrier spoke to about it all reacted positively. Spurrier says she is "happy to give them credit for understanding and getting the nuances and being value-driven people who do want to live in a civilised society. [The Act] has just had a bumpy ride."
It does not help that the Act promotes rights we derive from a European, not British convention. Spurrier hopes a "fair, just and equitable" Brexit could calm Eurosceptics' appetite for tearing down other European structures. "I hope concerns about sovereignty, ill-founded or not, will have been dealt with by the EU referendum," she says.
She thinks the Act is distinctly British. "It's massively the tool of the little man, which I think is a really British thing because it's there on the side of the underdog, which we get as a nation." She reminds me British lawyers played a leading role in drafting the European Convention in 1950.
Post Brexit vote, there is a glimmer of hope for Liberty in the shape of libertarian Tory David Davis. He is now in May's cabinet. Davis and Labour's Tom Watson took the government to the EU's European Court Of Justice over mass surveillance powers, though Davis had to withdraw from the case on becoming the minister for Brexit. I ask Spurrier whether it is ironic such a vocal Brexiteer asked EU judges to overrule the UK parliament. She laughs. "We really welcome David Davis in the cabinet. He's an independent-minded man with a real understanding of human rights. I imagine that's why he took this case and that's why he's a great defender of the Human Rights Act. Long may that continue."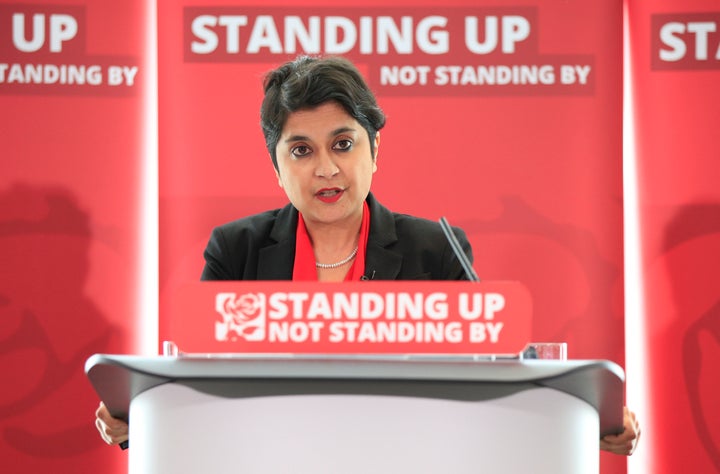 Spurrier is younger than Chakrabarti was when she became director in 2003 aged 34. In her time as director, Chakrabarti defended human rights on Question Time and Newsnight, achieving enough celebrity to be on Desert Island Discs. When I ask whether Spurrier envisages herself having a similar public profile, she is unsure. "What's really important is, whenever the commissioning editors are trying to decide who should be [included], that they always think 'we must make sure someone from the human rights world is there'. I will definitely do everything I can to advance that... I don't think I would ever want to do something for the sake of it. I'd always do something if it would further the cause."
As a student at Cambridge Spurrier was heavily involved in theatre. Unsure of what to do after graduation, Spurrier began volunteering at Wormwood Scrubs Prison, near where she grew up. It meant helping prisoners with small problems. Some couldn't speak to their families because their phone cards were not working, while others had property lost moving between prisons. "There's nothing quite like when you walk onto a wing," she says. "You realise what it means to have your liberty taken away and why it is so important that the people who are in charge of your daily existence scrupulously abide by the rules and treat your fairly." Some of the prisoners faced large problems that were systemic and Spurrier realised lawyers were "the only people who were allowed behind the prison gates... I found that very powerful."
In the "black and white" stories politicians like to tell, prisoners are villains. The Government has yet to act on a court judgment that held Britain's blanket ban on prisoners voting breached their human rights. David Cameron once said allowing prisoners to vote would make him "sick in the stomach".
I ask Spurrier how those words make her feel. "That's a classic example of over-simplified, unnecessarily emotive language," she says, adding that all the government would have to do to comply with the judgment is give the vote to prisoners with short sentences.
"The battle now is to try and say we want to be a country that is tolerant and diverse."
She imagines the situation such a person would find themselves in. A-19-year-old who commits a minor offence having "gone off the rails". "[He] gets banged up for two months, it happens to be over an election, feels really passionately about taking part in that election... That could be his moment of feeling like he's participating in something and having his say. But he doesn't get to do it, feels disenfranchised, angry, not part of the system and then three weeks later, he's back...
"Depriving that person of a vote is very different from depriving them of a vote when they have committed a terrorist attack or murdered somebody. I think people get that."
I ask Spurrier what she wants to happen next. She wants to push abolishing the Act so far off the agenda that "no government would ever dream of putting it in its manifesto", end indefinite immigration detention and see Britain take its fair share of refugees. That might be achievable in her time at Liberty but other goals sound like generational battles. She thinks fewer domestic murders, more rape prosecutions, less hate crime and a more diverse range of people in public office would "would indicate a more human rights-compliant society".
If Britain is to go it alone, then "now more than ever" we must show we are "the Kitemark of a civilised society", Spurrier says. "That is the battle now - to try and say: 'We want to be a country that is tolerant and diverse. The people here, we want to treat them decently'. I think there's appetite for that, to say we can live alongside each other in a respectful way... Big questions are going to be asked about the kind of nation we want to be in the future." She pledges: "We'll be shouting from the rooftops when we see anything that is regressive or divisive."
I ask how confident Spurrier is post-Brexit Britain can be the country she wants. "I think, with a lot of hard work, building really broad coalitions and showing people why these are important... Those are winnable fights," she says.
She pauses. "I don't think they're easy to win but I think they're winnable."