For dog owners around the world, their pet is just another family member. So when they pass away it can be very emotional.
Humans of New York founder Brandon Stanton knows all too well what it feels like to lose a beloved pooch.
On Facebook, he posted a touching tribute to his dog, Susie, after she died at the weekend.
In the status, which has been shared more than 27,000 times, Stanton said he learned that there are "few greater blessings than a wildly happy dog greeting you at the door".
Susie came into Stanton's life "quite unexpectedly" five years ago.
"I was photographing in Brooklyn one evening when I saw the coolest little dog sitting on a stoop," he recalled. "I sat down to pet her, and after a few minutes, her owner told me that he was unable to care for her anymore.
"He asked if I could take her. I was broke at the time. I was sleeping on a friend's couch. And everyone that I asked told me that it was 'not the right time' for a dog. But I was so charmed by Susie, and the whole encounter seemed so fated, that I offered to take her."
Stanton says taking Susie home was one of the "best decisions" he's ever made. When he took the pup under his wing she was already 12 years old and wasn't difficult to look after.
"After a few weeks, it seemed that Susie's only concern in life was staying as close to me as possible," he said.
"There was now a joyous reunion waiting for me at the end of every workday. And I learned that there are few greater blessings than a wildly happy dog greeting you at the door."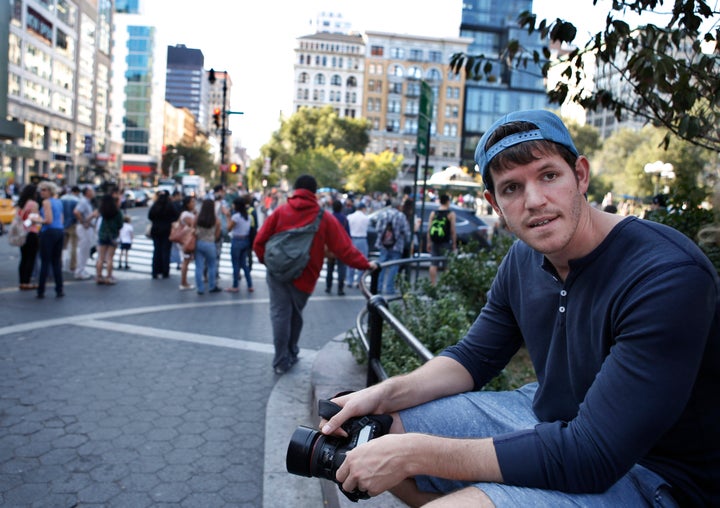 Stanton's fiancée, Erin O'Sullivan, soon grew close to Susie too and was inspired to start the charity Susie's Senior Dogs, which seeks to place older dogs in loving homes.
"Older dogs have the hardest time getting adopted. Because there is such a demand for young dogs, so many senior dogs are either euthanised or forced to spend the remainder of their lives in a shelter," Stanton said.
"Over the past few years, Susie's Senior Dogs has placed several hundred senior dogs into homes."
Stanton finished the status with a touching tribute to Susie.
"She was such a special friend. She was my introduction to the love of dogs. And she helped Erin discover her purpose in life," he said.
"So in a way she's going to stick around forever."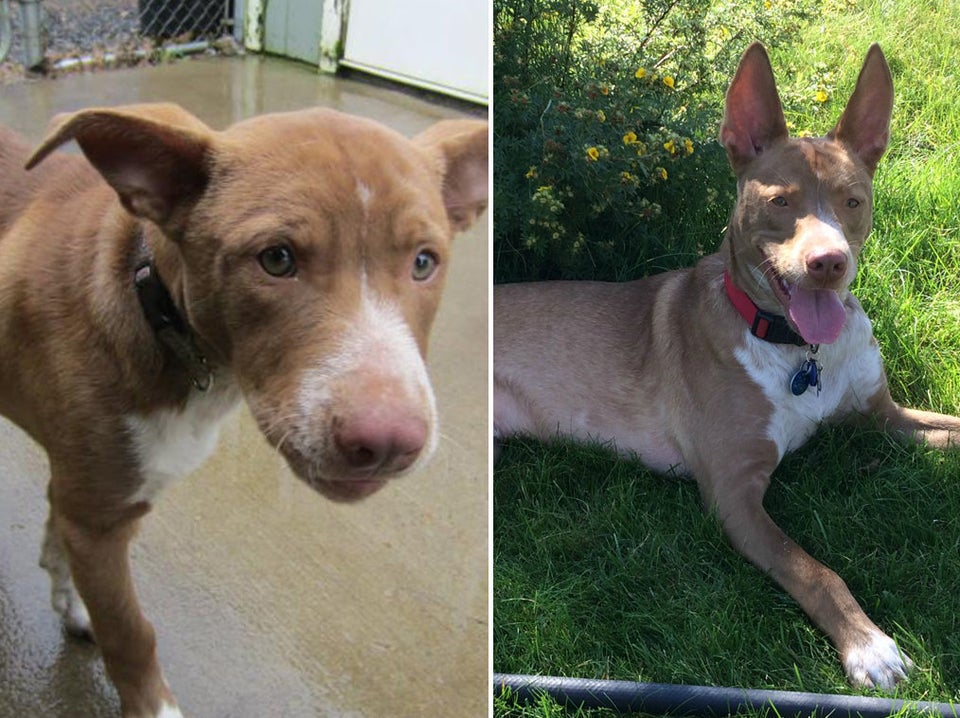 Dogs Before And After Adoption