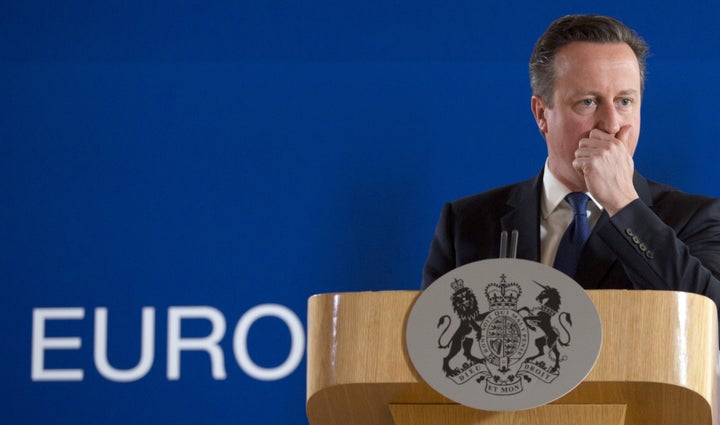 Growing momentum for 'Brexit' has been underlined by a new pair of polls giving a six-point lead for the Leave campaign.
Both phone and online Guardian/ICM surveys reported the same gap - up from 4% two weeks ago.
Leave now enjoys a 53%-47% advantage, once "don't knows" are stripped out of the results, according to the research conducted over the weekend.
The findings are a body blow to David Cameron, George Osborne and the Labour Party, all of whom were hoping they could regain the initiative this week after a series of polls showing 'Brexit' could become a reality.
After months of being in the lead, the 'Remain' campaign have been forced onto the defensive as public opinion appears to have narrowed as the June 23 EU referendum nears.
Vote Leave, the official leave campaign, have pushed immigration hard as an issue, with the threat of Turkey joining the EU a key 'cut-through' message with voters in both Labour heartlands and Tory shires.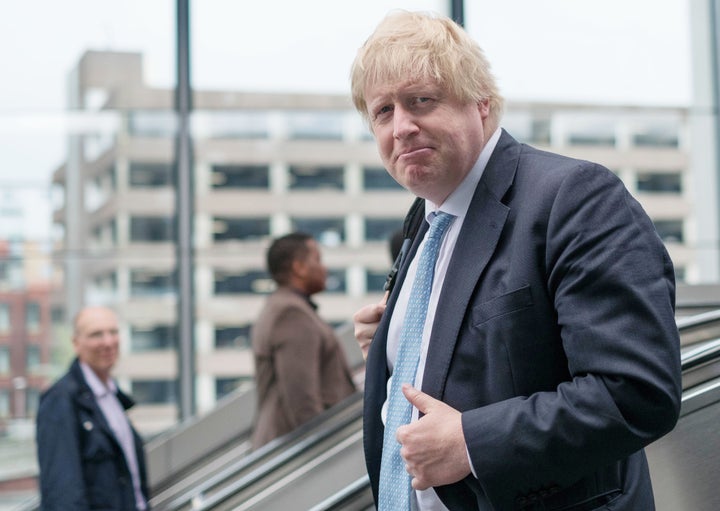 Prof John Curtice of Strathclyde University pointed out that after the new ICM data, the running average "poll of polls" would stand at 52% for leave and 48% for remain - the first time the Brexit camp has had such a consistent lead.
The ICM/Guardian poll showed that the gap between the Tories and Labour had also narrowed to just one point.
Jeremy Corbyn's Labour has gone up one point to 33%, while the Conservatives have dropped two to 34%, possibly as a result of Tory in-fighting over Brexit.
What's new about the ICM poll is that both phone and online surveys appear to be reporting similar results.
For months, No10 and Labour HQ took heart from the fact that while internet polls were pointing to a close race, more traditional phone polls tended to show a double-digit lead for Remain.
But the first jitters began a fortnight ago when ICM reported for the first time that leave had taken its first ever lead in one of its phone polls.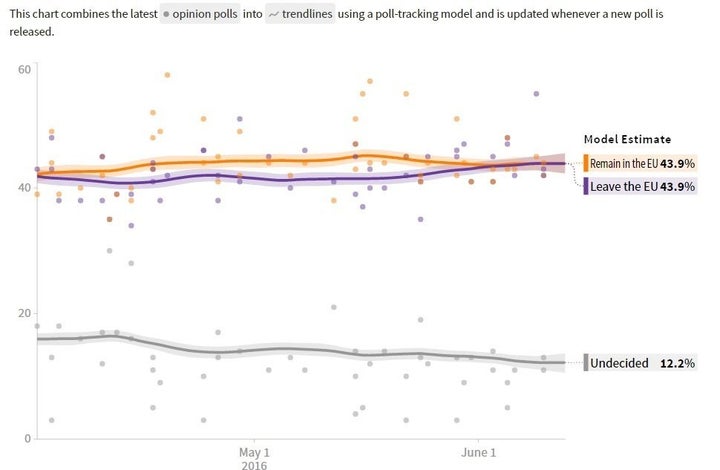 City jitters over the possibility of Brexit have led to falls in sterling in recent weeks.
Even a rumour of today's ICM poll showing a lead for Remain - a rumour that proved to be based on a previous poll - caused a rise in sterling.
The pound fell to its lowest level since April on Friday after one poll suggested that the "Leave" campaign was 10 points ahead.
Prof Curtice said: "These results are consistent with the generality of numbers over the last couple of weeks, in which there has been some weakening in the remain position.
"It was already plain that this race was far closer than the prime minister intended, and he must now be feeling discomfort at the thought that the outcome really could be in doubt."
Labour insiders have repeatedly called on Corbyn to show more passion for the Labour In campaign, while some Tories have questioned Cameron's 'Project Fear' tactics and his decision not to debate Boris Johnson head-to-head.
ICM Unlimited interviewed a random sample of 1000 adults by telephone on 10-13th June 2016. ICM separately interviewed 2,001 adults aged 18+ online on 10-13th June 2016. In both cases, interviews were conducted across the country and the results have been weighted to the profile of all adults. ICM is a member of the British Polling Council and abides by its rules.